3DArtist,SangwooPark2_박상우2 Details
3D Artist, Sangwoo Park
Create 3D backgrounds that blend seamlessly with anime characters by using various methods and workflows.
Unlock the Power of 3D Anime Backgrounds
Ever wondered what it would be like to create stunning anime backgrounds using 3D programs without going through the manual processes?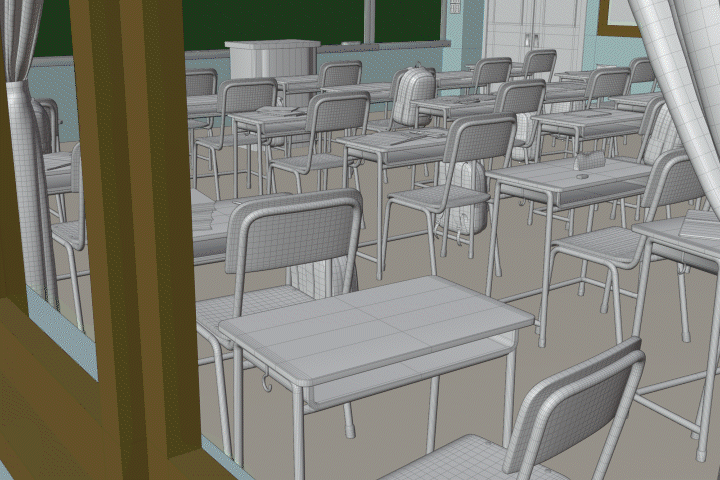 Sangwoo Park, a director of 3D assets for animated series on Netflix and DC, will teach you the craft of making 3D backgrounds. Discover how to create high-quality 3D backgrounds while maintaining the appearance and mood of 2D anime, all without using a frame-by-frame approach, thanks to the ideal synergy of Blender and Substance Painter.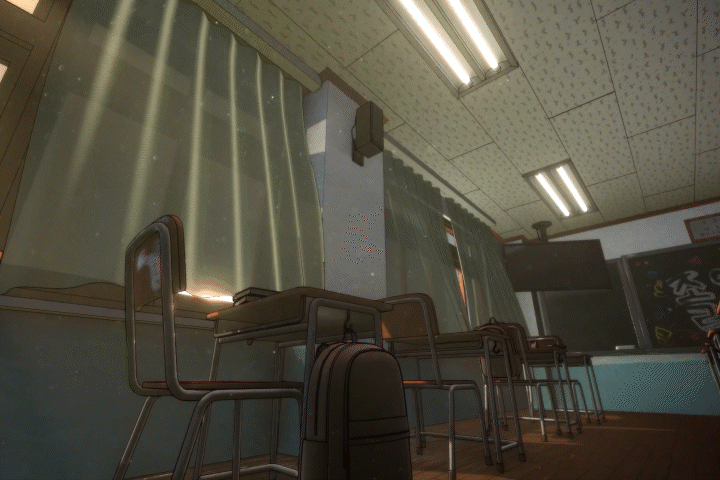 The tasks in this course will take you from the fundamentals to professional skills, including tools, shader nodes, and projection mapping. Learn the techniques used by artist Sangwoo Park to produce backgrounds of astounding quality and speed.
Class Perks
Get These Coloso Exclusives

Blender files


PSD/PNG & SPP files


2D animation sequence files
What's the difference between Part 1 and Part 2?
PART 1
For those who'd like to design 2D-like, cartoon-style characters using basic Blender features.
PART 2
For those interested in creating scenes where characters and backgrounds blend seamlessly by mastering the basics of Blender and Substance Painter.
Expert 3D Artist Sangwoo Park's Portfolio
NETFLIX - DOTA Dragon's Blood 1~3

NETFLIX - The Witcher
Nightmare of the Wolf
Why Take This Class?
Acquire a comprehensive understanding of how to create backgrounds step by step, including how to express 2D-like visuals and basic modeling techniques using Blender's shader nodes, texturing in Substance Painter, shading, and projection mapping.

This class doesn't just want you to copy and finish exercises. Instead, it seeks to show you three distinct workflows so that you can actually develop your own artistic style.

By the end of this course, you will have become a trendy artist who is capable of creating backgrounds for different genres with the knowledge you possess. of a universal 3D design workflow.

01. Forest
Create background models in Blender using shader nodes and modifiers.
02. Classroom
Design detailed backgrounds by applying texturing and shading techniques, followed by painting in Substance Painter.
Green Board - Composition
03. Street
Transform image sources into 3D backgrounds through the application of projection mapping.
Sangwoo Park
3D Artist


Hello, my name is Sangwoo Park, and I'm a 3D Artist.

At Studio Mir, I am the asset director, in charge of the 3D elements utilized in our animations. I've also created CG for a number of animated shows, including Netflix's DOTA, The Witcher, Lookism, and Warner Bros. DC's Super-Sons."

With extensive experience as a modeling, texturing, and shading expert in the animation industry, I have now ventured into creating and developing 3D anime CG.

I'm very eager to share everything I know about producing 3D anime backgrounds, including techniques, skills, self-study advice, and thoughts into Blender's future.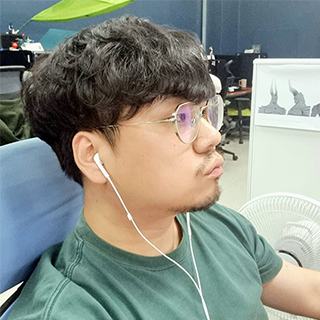 3D Artist,
Sangwoo Park
[Current]
Studio MIR
3D Asset Director

[Previous]
SevenSloth
3D generalist

RoiVisual
3D buildteam

Projects & Awards
Netfilx Animation
DOTA Dragon's Blood season 1,2,3

Netfilx Animation
The Witcher: Nightmare of the Wolf

Netfilx Animation
Lookism

DC Animation
Batman and Superman: Battle of the Super Sons

KBS Animation
slowslowsloth Neul season 1

EBS Animation
ROBOCAR POLI season 3,4


Linktree
Exploring the Basics of 3D Anime Backgrounds in Blender
Don't worry if you're new to 3D design and Blender; this class will take you step by step through the tool's UI, functionality, and the fundamentals of modeling, texturing, shading, and compositing in Blender.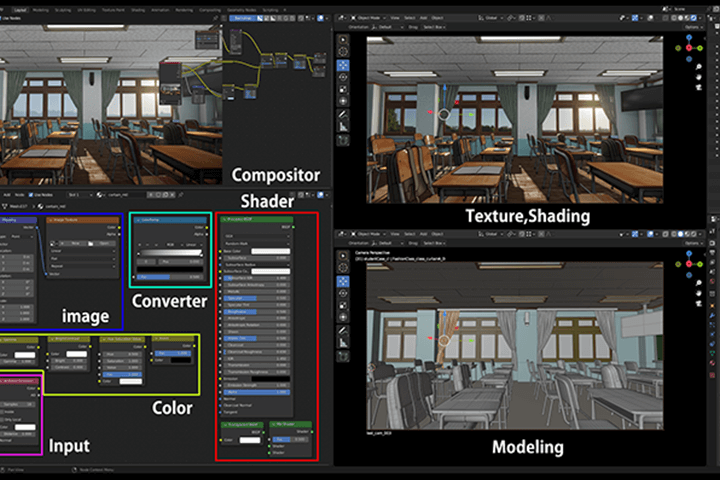 Tips for Crafting 2D-Like Anime Backgrounds in 3D
Investigate the aesthetic and industrial ideas underlying anime graphic styles, as well as practice with shading nodes and textures in 3D programs..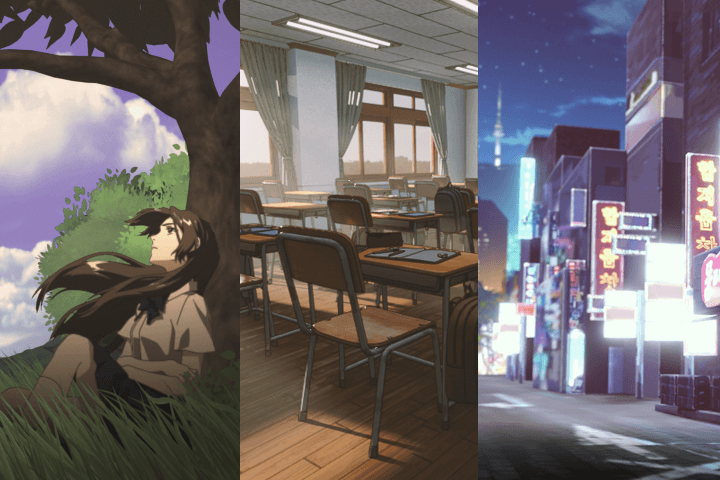 Achieving Career-Ready Skills in Various Genres
Master the art of positioning cameras and lighting in 3D scenes to improve background quality, and apply these techniques not just to photos but also to webtoons, graphics, and other genres.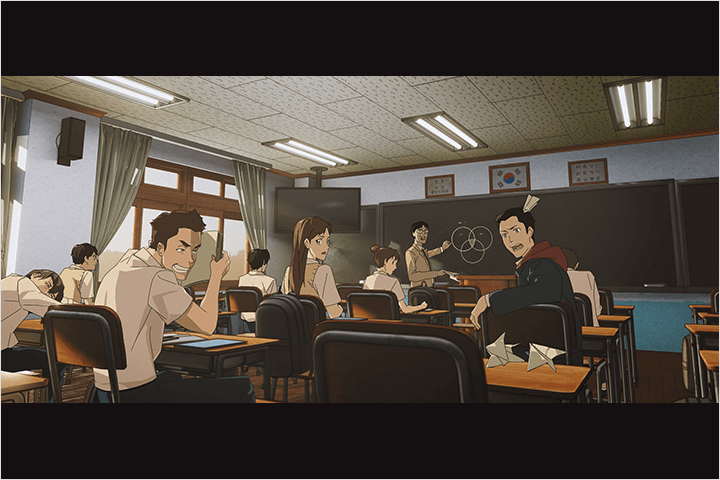 Class Details
You'll Learn
Basic Principles for Elevating 3D Anime Background Quality

Learn how to use Blender and Substance Painter while acquiring the theoretical knowledge needed to recreate the anime art style in 3D.

Mastering Blender's Shader Nodes, the Foundation for Asset Design

Practice creating assets at various levels of difficulty to become comfortable with mathematical calculations, which can be challenging for beginners learning shader nodes.

Establish an Efficient Workflow with Blender and Substance Painter

Explore the strengths and weaknesses of Blender and Substance Painter and learn how these two programs can complement each other effectively.
Projection Mapping: Transforming 2D into 3D

Instantly convert 2D images into 3D graphics using projection mapping, a widely-used feature in the field.

Lighting and Coloring Techniques That Define the Background's Quality

Discover how to use worlds, environments, lights, HDRIs, and other essential elements of lighting and coloring to create high-quality backgrounds.

Maximize the Potential of Blender, the Free 3D Tool That Blurs Boundaries

Discover how to apply 3D environments not only to images but also to illustrations, webtoons, and various other types of content.
SECTION 01. Blender Basics
01. Introduction
Instructor and class introduction
The usage of anime-style backgrounds
Artistic and commercial backgrounds and their range of implementation
02. The UI and Basics of Blender
The features and role of Blender's UI
The main menu
03. Modeling, Texturing, and Shading in Blender
Modeling in Blender
Texturing in Blender
Shader nodes in Blender
04. How to Use the Asset Browser
How to use and make the most of the Asset Browser
SECTION 02. Designing Natural Objects
05. Designing Grass
Creating grass using the Particle System
Adding texture with Noise Shader
06. Designing Rocks and Stones
Making textures applicable to any models
Making stones with Noise Shader and Voronoi
07. Designing Bushes
Making bushes using the Particle System
Making 2D-like bushes with Normal Transfer
Adding variety to colors with Object info Random
08. Designing Trees
Making trees the same way as bushes
Adding branches with Grease Pencil and Curve
09. Designing a Sky
Understanding the Environment Shader
Making a Dome Sphere
10. Simulating Grass Movements
Making grass sway with the wind
11. Positioning and Compositing a Character to Create a Scene
Positioning and compositing a 2D character
SECTION 03. Substance Painter Basics
12. Introduction to Substance Painter's UI
The features and role of Substance Painter
The essentials of Substance Painter
Processing the FBX file created in Blender
SECTION 04. Designing a Classroom
13. Planning a Building's Interior with Numbers
Establishing the ratio
Understanding the average architecture
Getting used to the workflow
14. How to Apply Importer Add-Ons in SketchUp
Using add-ons to import SketchUp files into Blender
15. Designing Floors, Columns, Walls, Windows, Blackboards, and Frames
Creating objects based on large shapes
Making objects with Array Modifier
16. Designing Ceilings, Floor Moldings, Lockers, and Lights
Creating objects based on medium shapes
Using Instance and Mirror
Making blackboards with various Shader Nodes
17. Designing Desks, Chairs, Pens, and Notes
Creating objects based on medium shapes (1)
18. Designing Curtains
Making curtains using the cloth simulation
Making the curtains sway with the wind
19. Texturing Floors, Columns, Walls, Windows, Blackboards, and Frames
Painting in Substance Painter
Using UDIMs
Using texture files in Blender
20. Texturing Ceilings, Floor Moldings, Lockers, and Lights
Painting in Substance Painter
Texturing Instance Collection objects
21. Texturing Desks and Chairs
Painting in Substance Painter
Managing textures in the Asset Browser
22. Finishing Up Shading
Shading and additional texturing
Using multiple UVs in an object
23. Setting Up Environments and Lights
Working on Look Development with Eevee's real-time rendering
24. Positioning and Compositing a Character to Create a Scene
Compositing a 2D character and background
Adding details with Compositor
SECTION 05. Designing a Street
25. Perceiving a 2D Image in 3D
Using 2D concept art as a basis
Understanding Projection Mapping
Learning more about buildings
26. Basic Settings for Projection Mapping
Calculating angles of view using fSpy
Using fSpy importer add-ons
27. Creating a Model of a Street
Designing a simple street with basic shapes
Setting up cameras, rendering, materials, and subdivision
28. Texturing a Street
Projection mapping in Substance Painter: Basics
Projection mapping in Substance Painter: Retouching
29. Setting Up Shaders for a Street
Setting up shaders for illuminants and signs
Setting up environments and lights
SECTION 06. Applying the Webtoon Art Style
30. Applying Line Art
Drawing clean lines with Line Art
Separating colors and lines, and then working on them in Photoshop
31. Using EXR files in Photoshop
Importing multichannel EXR files into Photoshop with Exr-IO
32. My Perspective on Blender's Outcomes and Suggestions
Difference between a job and a hobby
Tips for learning 3D design through self-study
The direction of content
*The release date of this class, curriculum images, and associated content can be changed without prior notice.
** Class videos may be seperated for a more streamlined viewing experience
Interview with
3D Artist Sangwoo Park

Question.01
What is the goal or key point of this class?


In this class, students will learn to create 3D anime backgrounds in Blender using shader nodes, materials, textures, and projection mapping. I've condensed my years of industry experience into these class exercises, enabling students to create not only backgrounds but anything they want, regardless of genre.
Question.02
What do you consider your strengths as an instructor?


My expertise lies in the realm of animated films, particularly in 3D anime backgrounds. Producing an image or film requires consideration of various elements, including characters. I'm eager to share the insights I've gained from my industry experience to help students navigate their creative journeys more smoothly.
Question.03
Who do you think should take this class?


First and foremost, I recommend this class to individuals seeking to create exceptional anime-style backgrounds in 3D, starting from the artistic and industrial foundations. I'm also confident that it will be helpful to those interested in content design as a hobby or those looking to gain insight into how Blender is used in the ever-evolving webtoon industry.
Required Programs
This course will use
- Blender 3.4
- Photoshop 2023
- Adobe Substance 3D Painter 1366
Please purchase and install these program(s) for an optimized lecture experience.

*These programs and/or materials will not be provided with the lecture.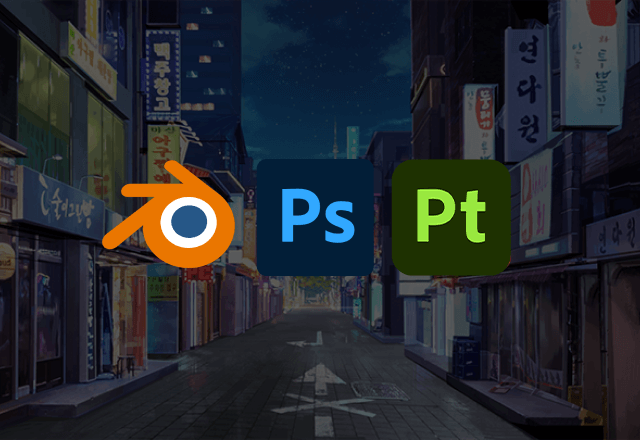 Recommended Class
Like this class?
Then check these out!
[IMPORTANT NOTICE]

*Please note that the information on this page is subject to change without prior notice.
*Would you like to learn more about our refund policy? Please check here.
*Please check our FAQ for Copyright and Proprietary Rights, User-Generated Content, Security, and Violation information.