[Summersplash]Animator,BoksimKim_김복심 Details
Class Intro
Animator, Boksim Kim


Even if you have majored in animation
and applied for key animation positions in a studio,
if you don't have a basic understanding of 'inbetweening,'
you'll have to start learning from scratch!
Learn practical tips and techniques from Boksim Kim,
an inbetween animation director
with over 25 years of experience at Studio Ppuri.

Their experience includes work
for numerous animation projects
including "The Girl Who Leapt Through Time,"
"Your Name," and "Dungeon Fighter."

Get ready to start creating high-quality animations
regardless of your level of experience.
In this curriculum, you'll learn the fundamentals of 2D animation
and master inbetweening techniques
by following the practical expertise of Studio Ppuri.
You will learn the basics of 2D animation step-by-step,
including inbetweening techniques,
to create smooth and fluid movements.

Master the fundamentals of animation,
including line practice, artwork tracing, and inbetweening,
and conquer the TVPaint pipeline,
avoid common mistakes, and practical patterns,
in this easy-to-follow class.
Develop outstanding animation skills
for employment and practical use!

Content
Length: 15 videos
(Duration 10h 14m)
Difficulty: basic Level
Unlimited views

Video Details
Audio: Korean
Subtitles: English

Software Required
TVPaint Animation
11.0.8 Pro (win-64)

*TVPaint is recommended, but Clip Studio can also be used

Perks
10 Original art source files (JPG)
Expert Animator
Boksim Kim's Profile & Portfolio
Who Should
Take This Class?

A Fundamental Aspect of Animation Basics:
Everything about Inbetweening

Why is it important to learn inbetweening
before tackling key animation poses?

If you can't draw inbetween animations
that connect movement smoothly,
it is merely illustration,
not animation.

In order to master the most crucial aspect of inbetweening,
which ultimately determines the quality of the final motion,
Studio Ppuri, one of Korea's top 2D animation production companies,
is providing a practical basic guide
based on the actual 2D animation production process,
led by animation director Boksim Kim.

In this class, you will learn
all the essential and valuable information
that hasn't been taught elsewhere,
starting from the basics of animation terminology
and reading key exposure sheets
to understanding orientation and directed lines
for various inbetween expressions.

Our comprehensive 2D animation inbetweening class helps you
to acquire the skills to master natural movement in animation.
You'll learn how to create character movements at different angles,
natural effects like smoke and fire, and much more.
Join now to master 2D animation inbetweening!

Reading a Model Sheet/Key Frame
/Inbetween in Animation

Understanding the Mechanisms
of Animation
Inbetweening Work 01: Facial Rotation

Inbetweening Work 02: Walking pattern

Inbetweening Work 03: Running patterns
Inbetweening Work 04: Natural Effects

Inbetweening Work 05: Hair animation
* Some of the results above are examples provided for reference purposes.
Boksim Kim
Animator

Hello, I'm Boksim Kim, an inbetween animator.

I have been in charge of the cell animation
and digital animation departments for a long time,
and have mainly participated in Japanese
and American TV series and movies,
as well as domestic productions.
Afterwards, I was dispatched to China
for about 3 years as a supervisor
and currently, I am actively working
based on accumulated practical experience.

In this class, we'll cover the foundational skills
of inbetween animation
and checking tasks using TVPaint software.
You'll get a thorough understanding of these skills
and be able to apply them immediately
in practical work situations.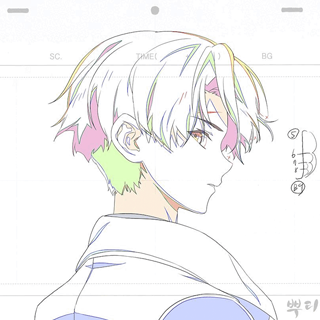 Animator,
Boksim Kim
[Current]
Inbetween Animation Director at Studio Ppuri
Recognizable
Projects & Awards
[Former]
Worked at DREAMVB, Studio Sinoed, and Baekgu Animation

[Projects]
Animation:
Steamboy, Ghost Messenger, Keroro, One-Punch Man, Gintama, Detective Conan, and more

Theatrical animation:
The Girl Who Leapt Through Time, Your Name, Mary and the Witch's Flower, and more

Game animation:
MapleStory, Epic Seven, Dungeon and Fighter, and more

Participation in numerous other projects


Twitter
Animation & Inbetween Basics from a Real Animation Director
You'll learn the basics of the practical animation processes and part-specific tasks from an inbetween animation director with over 25 years of experience. You'll also gain hands-on experience with inbetween animation methods that produce finished results in real-world scenarios.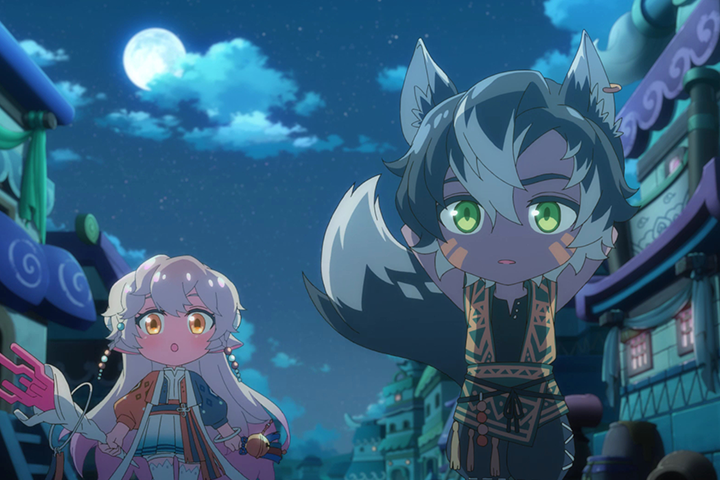 Key TVPaint Techniques for
Efficient Animation Workflow
Learn to use TVPaint from the basics to advanced shortcut key configurations, allowing you to streamline practical tasks such as inbetweening and layer organization. This class will teach you valuable tool usage techniques that help to reduce the time spent on animation workflow.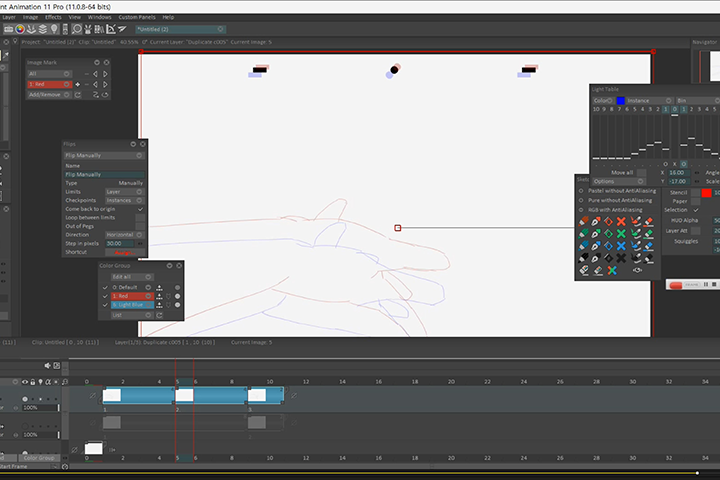 Streamlined Production Workflow: Common Mistakes, Solutions, & Tips
Understand the intended direction and expression of key animation, as well as basic inbetweening techniques, common mistakes, and collaborative methods for late stage production.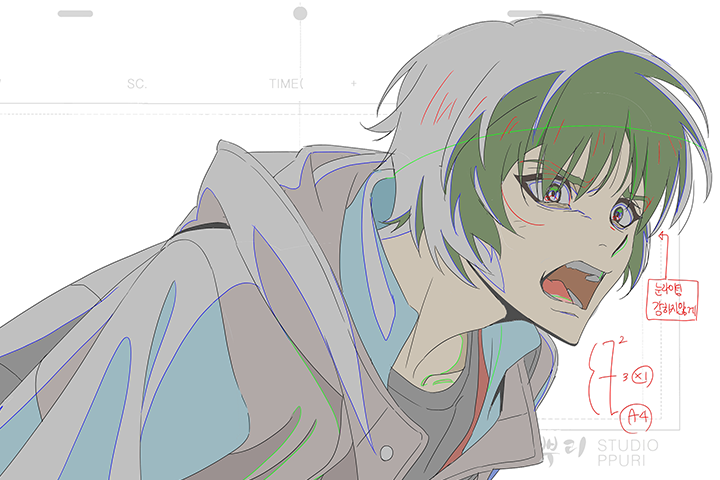 Class Details
You'll Learn
A Systematic Introduction
to 2D Animation

Learn the fundamental knowledge tailored to the actual animation production process, so you can acquire the basic skills and effectively carry out inbetween animation work with ease in practical situations.

Inbetweening for Natural Movement
in Animation

Learn the essential basics of inbetweening, including concepts and expressions for a smooth transition to keyframe animation, which are essential to 2D animation production.

Mastering the Key Features of TVPaint

This class offers an in-depth understanding of the TVPaint tool interface, widely used in the animation industry, and teaches efficient animation techniques and practical tips through hands-on practice.
Key Movements and Basic Patterns
of Character Animation

Learn to meticulously capture the timing and basic patterns of character movements, such as facial rotation, walking, running, and more, used in animation, and not just simply dividing the frames.

Understanding and
Filling Out a Timesheet

Gain a detailed understanding of time sheets, which are records of cell sequencing and camera work, and then practice accurately filling in the timing numbers that indicate movement calculations.

Understanding the Practical Pipeline
of Animation

In addition to learning fundamental skills, students will gain an understanding of the entire animation production process, including the role of each team member and the overall workflow from concept to completion.
Unlimited Access
Best Price
Buy now, get unlimited access.
(자동 구성) 가격이 인상됩니다.
This special offer ends soon.
Buy now and save!
01. Intro
Introduction to the instructor and the direction of the course curriculum
What you can expect to gain from the class
SECTION 02. Animation Fundamentals
02. Understanding Animation Production Process and Terminology
Understanding the entire animation pipeline
Understanding the differences and roles between keyframes and inbetweens
Familiarizing with industry-standard animation terminologies used in practical production
*It includes some explanation from Studio Ppuri CEO Sun-young Jang
03. TVPaint Tips and Tricks
Understanding the TVPaint interface basics
Learning shortcuts to increase workflow efficiency
SECTION 03. Basic Practices for Animation Production
04. Tracing Techniques for Capturing the Mood of Keyframes
Key Animation Director, Animation Outline, 1st and 2nd Key Animation
Examples of black lines, highlighting, and backside colors for shading
05. How to Read Exposure Sheets, Keyframes, and Inbetweens
Differences between Korean/Japanese and American exposure sheets
Understanding how to read exposure sheets
SECTION 04. Inbetweening Techniques and Industry Practices
06. Basic Inbetweening Methods
Understanding inbetweening basics
Dividing colors
Middle inbetweens
07. Common Mistakes in Inbetweening Animation: Facial Rotation
Facial inbetweening for head rotation from front to side
Various facial rotation techniques for different angles and perspectives
08. Basic Inbetween Work Patterns 01: Walking
Learn the basic inbetween work patterns for walking movement
09. Basic Inbetween Work Patterns 02: Running
Learn the basic inbetweening pattern for running movements, including 4 frames and 7 frames patterns.
10. Tips for Natural Effects Animation
Smoke, Fire
Wind, Water
11. Compositing, Simulation, and Matchmoving
Techniques for simulating a flowing cloak
Animating hair in a natural and realistic way
Checking matchmoving to ensure effective workflow
12. Advanced Inbetweening Techniques
Examples of common mistakes
Intermediate inbetweening applications
SECTION 05. Inbetweening for Animation Production
13. Final Demonstration 01
Techniques for tracing original drawings
Methods for refining lines
14. Final Demonstration 02
Connecting intermediate actions between key poses
Finalizing inbetween animation
SECTION 06. Self-Assessment of Inbetweening Work
15. Practical Application of Animation Techniques
Self-check of animation work
Interview with
Animator, Boksim Kim


Question. 01
Why is inbetweening important
in animation?


Animating is not an individual task. In the animation industry, collaboration and communication are crucial. In order to produce a seamless product, it is essential to have a clear understanding of the animation process, particularly inbetweening, before starting the keyframe animation. Simply having good drawing skills is not enough for inbetweening; it is also necessary to have a solid grasp of basic skills such as reading exposure sheets and separating cells to avoid problems in the later stages and achieve high-quality animation.
Question. 02
As a director of inbetween animation,
what do you consider to be your strengths?


My strength lies in preserving the intricate details of characters based on a deep understanding of visual art. Furthermore, I have been working in the animation industry since 1996, starting with traditional paper animation. Over the years, this experience has helped me develop a keen sense of creativity in the digital environment using TVPaint software. In this class, I aim to share this expertise in detail.
Question. 03
What are the key aspects of this class?


Animation is a time-consuming process, particularly in the area of inbetweening, making time efficiency a critical aspect of the workflow. Thus, before diving into this field, it is important to build a foundation of basic skills such as line work, artwork tracing, and inbetweening, as well as mastering the fundamentals of using TVPaint for animation. This class will provide practical guidance to efficiently apply these skills in professional settings and help students excel in their careers.
Question. 04
Who would you recommend
this class to?


This class is recommended for beginners and aspiring animators who want to build a foundation in 2D animation skills and gradually apply them to various commercial animation projects. It is also suitable for students majoring in animation, new graduates, and anyone interested in learning professional animation skills for practical use in the industry, as well as those who are curious about digital animation production or seeking more efficient workflows and error correction methods.
Required Programs
This course will use TVPaint Animation 11.0.8 Pro (win-64). Please purchase and install these program(s) for an optimized lecture experience.

* TVPaint is recommended, but Clip Studio can also be used
* These programs and/or materials will not be provided with the lecture.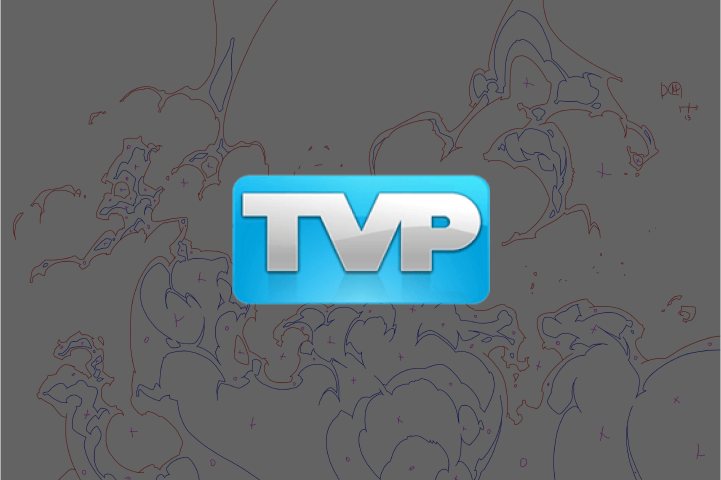 Recommended Classes
Like this class?
Then check these out!


[IMPORTANT NOTICE]

*Please note that the information on this page is subject to change without prior notice.
*Would you like to learn more about our refund policy? Please check here.
*Please check our FAQ for Copyright and Proprietary Rights, User-Generated Content, Security, and Violation information.