AnimationStudio,VCRWORKS Details
Class Intro
Animation Studio, VCRWORKS


"From animation skills that bring drawings to life
to adding the final touches through compositing & editing,
we are ready to share all our insights with you."
Are you struggling to find an in-depth class
that goes over the entire animation process
instead of focusing on specific themes
like fairytales or concept art?

Learn how to animate from A to Z with VCRWORKS,
a leading studio in the animation industry
with a portfolio that includes the animation Brawl Stars
as well as work experience with JTBC,
Samsung Electronics, and RM from BTS.
Get ready to dive into the real process
of creating 2D animations!
This class doesn't require any prior knowledge about animation.
VCRWORKS will take you
through each step of the animation work process
from writing a story
to animating and adding final touches.

You will practice making your own animation by
following a plan that is optimal
for individuals and small teams,
allowing you to equip yourself with the knowledge
required to navigate various challenges and obstacles
and become an experienced animator.

Content
Length: 25 videos
(Duration 09h 36m)
Difficulty: Basic
Unlimited views

Video Details
Audio: Korean
Subtitles: English

Software Required
[Required]
- TVPaint Pro 11
- After Effects 2022
- Adobe Photoshop 2022

[Optional]
- Cinema 4D R20

Perks
- Original exercise files
(psd, tvp)
- Final After Effects files
- PDF files of class content
Expert 2D Animation Studio
VCRWORKS' Portfolio
Why Take This Class?


Focusing on specifics
is not enough to fully grasp
the 2D animation process.

Try making
your own animated film
so that you can grasp all the essentials!

In this class,
you will produce a one-minute animated video
and experience the three stages
of creating 2D animations:
pre-production, production, and post-production.

Moreover, as a studio known for its unique color and style,
VCRWORKS will share tips and tricks
for giving a more vibrant look to your work
and adding final details through editing and compositing.

This is the only class
where you can experience
the lengthy step-by-step process
of producing an animated film
while also acquiring practical animation skills.

Ideation and Creating a Storyboard

Creating a Videoboard and Checklist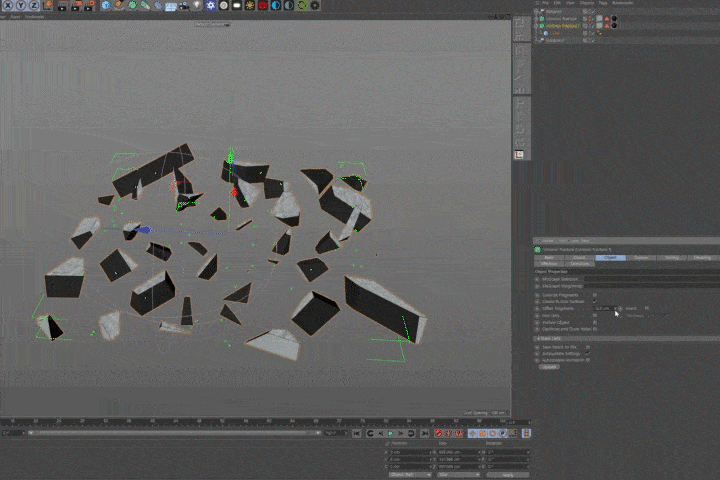 Speeding up the Drawing Process with Cinema 4D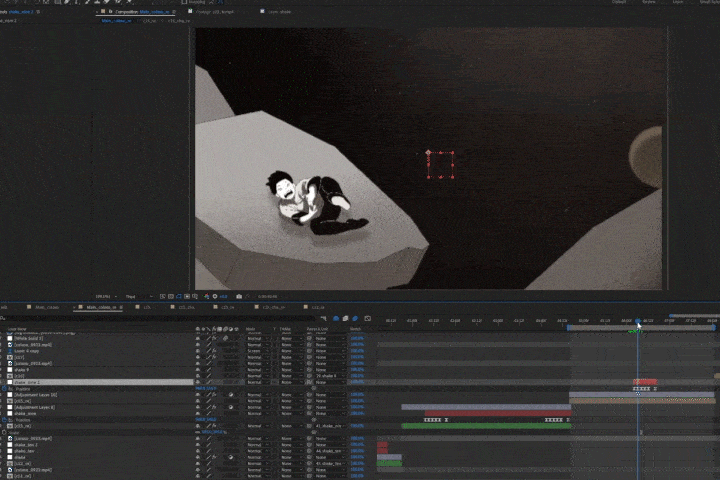 Adding Finishing Touches with After Effects
Final product: Countdown

Countdown depicts an ordinary man being chased and running away
without even knowing why. It reflects today's world where social media and TV shows make people feel inadequate.

VCRWORKS
Animation Studio

Hello everyone, this is VCRWORKS animation studio! Allow us to introduce ourselves.

We first started as a self-publishing company
working with illustrations and picture books in 2013. We are now working
in various fields both in South Korea and abroad.
We've produced original animations like Architect A and Rhythmens
in addition to participating in commercial projects such as Supercell's Brawl Stars,
JTBC's On Campaign, and even music videos.

This class's curriculum is
designed for beginners who want to animate
their drawings but don't have any experience.
We will share all about our work process
so that you can learn all the steps and tools
required to create animations.

Additionally, we will prepare you for
certain challenges and obstacles you may encounter
as a beginner and draw on our experience to answer questions you may have.

So, if you're hesitating to take your first step
into the world of animation because you find it
hard to get started, this class will help you to get past that
by helping you create your own unique animated video.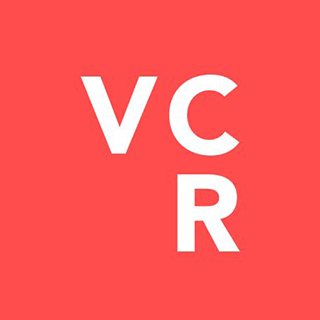 Animation Studio,
VCRWORKS
Recognizable
Projects & Awards
[Commercial Projects]
Supercell's animated series Brawl Stars (Over 15 episodes)
JTBC's On Campaign (10 episodes)
Peak's animated series Toon Blast (5 episodes)
Samsung Electronics campaign/promotional video
Hyundai Motor Company promotional video
Hanwha campaign/promotional video
and over 100 other projects

[Original Animations]
Architect A - animated series
Rhythmens - animated series
Sigh of Sighs - short animated film
The Starry Night - short animated film

[Music Videos]
Yoon Jong-shin's "Slow Starter," "Leave Me Alone,"
"You're Right," "Anyway It's Christmas," "Exhaustion," "Now," and "Last Moment"
Lee Juck's "Stoning"
Cai Xukun's "No Exception"
RM's "Forever Rain"
Animations for NCT's NCTmentary

[Awards and Film Festival Selections]
2018 World Festival of Animated Film Zagreb
2018 Annecy International Animation Film Festival
2018 Bucheon International Fantastic Film Festival
2018 KLIK Amsterdam Animation Festival 2018 Stuttgart International Festival of Animated Film
2018 Taiwan International Children's Film Festival - Best Animated Short
2017 DigiCon6 ASIA Awards - Next Generation Prize
2017 Korean Independent Animation Film Festival - First Flight Prize
2017 Seoul International Cartoon and Animation Festival - Grand Prix


Homepage
An All-in-One Class
For Beginners
To Learn How to Animate
From A to Z
Explore the essentials of the lengthy process of creating an animation in stages as well as how to use animation software such as TVPaint step by step.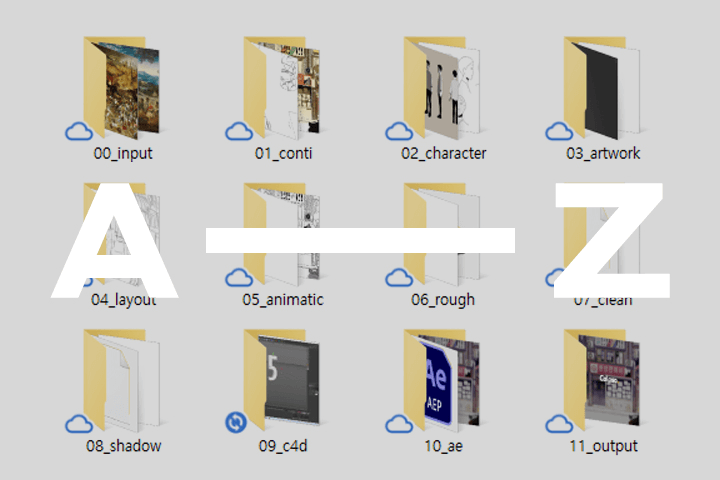 Exceptional Animation Skills
That Bring Characters to Life
Learn animation skills from VCRWORKS whose unique style has made the studio successful across all genres from commercials and music videos to original animations, focusing on techniques that give characters a vibrant look.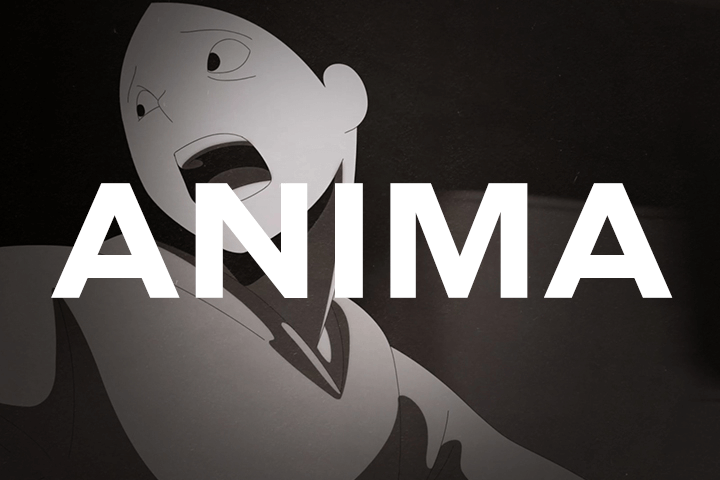 Compositing and Editing Techniques
To Improve Quality
Learn how to arrange and compose cuts in an appealing way and compositing techniques to enhance the film's quality in After Effects.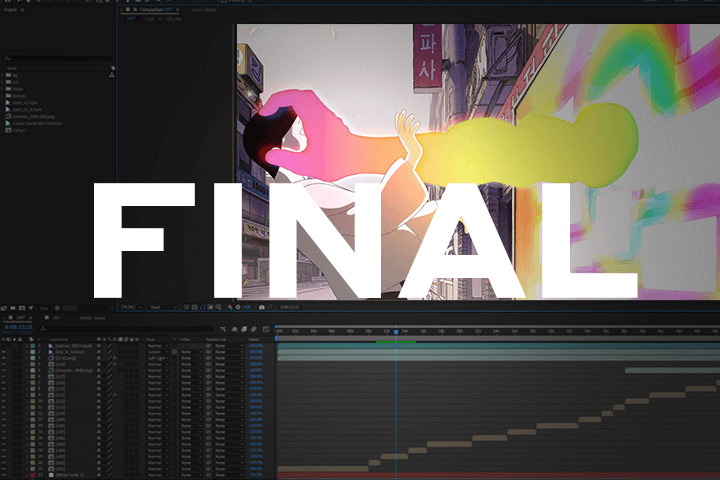 Class Details
You'll Learn
A Practical 2D Animation Pipeline
For Individuals and Small Teams

This class introduces a 2D animation pipeline geared toward individuals and small teams instead of focusing on the intricacies of each process followed by large production companies.

Formulating a Story That Creates
Something Out of Nothing

Think about what you need to prepare to turn your ideas into an actual story with characters.

Directing an Animation
With TVPaint

Discover ways to arrange and connect actual cuts and learn ways to express emotions in TVPaint.
How to Create Rough Animations
That Bring Characters to Life

Discover ways to animate your characters in a more realistic way and add details that enrich their expressions.

Challenges and Obstacles
In the Production Stage
And How to Navigate Them

Examine a range of issues that you may encounter when creating your first animation and learn different ways to solve them.

Post-correction Techniques
To Boost Final Quality

Get exclusive tips from VCRWORKS about putting the finishing touches on a film to improve its quality before the rendering process.
SECTION 01. Getting Started
01. Orientation
Instructor's introduction and class overview
SECTION 02. Pre Production
02. Pipeline
The purpose of production
Animation pipelines
03. Resources and Storyboard
Required materials for animating
Creating a storyboard
04. Concept Art
Deciding on an artwork concept
05. Videoboard
Creating a videoboard
Checklist
06. Layout
The necessity of a layout
Layout and positioning concepts
07. TVPaint
Using TVPaint
08. Animatics Summary
The necessity of animatics
Animatics concepts
09. Animatics - Example
Examples of animatics
10. Rough Animation Summary
Turning a virtual character into a real actor
11. Rough Animation - Example 1
Exercise c05: Character acting
12. Rough Animation - Example 2
Exercise c12: Character acting
13. Rough Animation - Example 3
Exercise c15: Dynamic actions
14. Rough Animation - Example 4
Exercise c18: Creating cuts by looping an animation
15. Rough Animation Complete
Finishing and reviewing a rough animation
16. Artwork - Example 1
Exercise c01: Background
17. Artwork - Example 2
Exercise c06: Background
18. Artwork Complete
Finishing and reviewing the background
SECTION 05. Cleanup/Coloring
19. Cleanup/Coloring
How to do a clean-up and things to note
20. Cleanup & Coloring - Example
Clean-up exercise
21. Cinema4D - Example 1
Cinema4D: Exercise 1
22. Cinema4D - Example 2
Cinema4D: Exercise 2
23. After Effects 1
Adding finishing touches with After Effects 1
24. After Effects 2
Adding finishing touches with After Effects 2
25. After Effects 3
Adding finishing touches with After Effects 3
Interview with
VCRWORKS
Animation Studio


Question.01
What are the key takeaways
from this class?


Our focus is not simply teaching the fundamentals of animation but instead demonstrating how VCRWORKS actually creates an animation from start to finish. Students will gain access to every single step of our workflow including story writing, compositing, and editing, and also learn about the step-by-step process of producing a 2D animation as a team and how to overcome relevant challenges and obstacles in depth.
Question.02
What do you think differentiates
VCRWORKS from other companies?


We are unique in that we continually strive to make our imagination a reality whether that be for a commercial, original animation, or any other type of work. When we feel the need to express something, we do not hesitate to set a goal and take on that challenge even if it's something we've never done before. That is what sets us apart from other companies.
Question.03
What do you expect students
to gain from this class?


This class will provide an opportunity for those just starting out to gain hands-on experience in animation production and to understand the essentials of the key animation software TVPaint. In addition, for those who do have animation experience, we will share the expertise that we have accumulated through our more than 100 projects to demonstrate how to enrich characters' acting and use different types of software effectively.
Class Programs
Required
- TVPaint Pro 11
- After Effects 2011
- Adobe Photoshop 2022

Optional
- Cinema 4D R20

* Version 10 of TVPaint is compatible but may not support some features.
* Adobe After Effects 2021 and Adobe Photoshop 2021 are also compatible.
* Version R18 or later must be used for Cinema 4D.

*These programs and/or materials will not be provided with the lecture.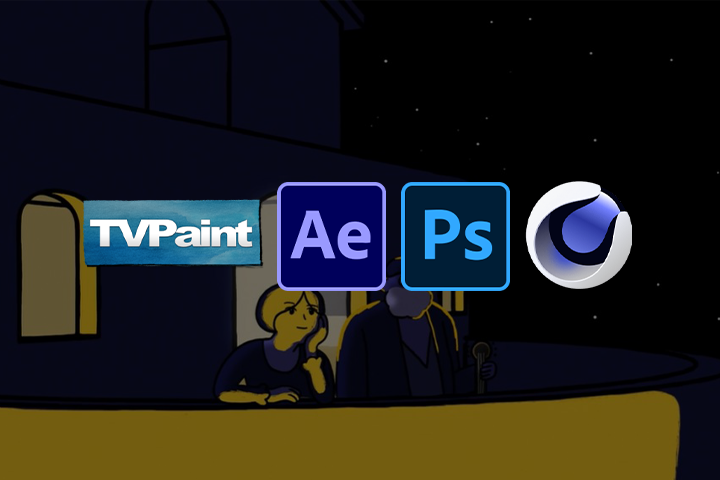 Recommended Classes
Like this class?
Then check these out!


[IMPORTANT NOTICE]

*Please note that the information on this page is subject to change without prior notice.
*Would you like to learn more about our refund policy? Please check here.
*Please check our FAQ for Copyright and Proprietary Rights, User-Generated Content, Security, and Violation information.