Illustrator,Takashi_타카시 Details
Class Intro
Illustrator, Takashi

"This class focuses on thick painting,
a technique that resembles oil painting
and emphasizes depth in an illustration. "
Discover the secret to creating
compelling illustrations with unique
colors & thick painting available
only at Coloso!

Content
Length: 23 videos
(Duration 24h 17m)
Difficulty: Basic
Unlimited views

Video Details
Audio: Japanese
Subtitles: English

Software Required
CLIP STUDIO PAINT
(Ver. 1.12.3 or above)

Perks
1 Complete illustration
Clip file of illustrations
Color Palette
Illustrator,
Takashi's Profile & Portfolio
Why Take This Class?

Takashi is known for being a master
of this trendy art style, now she's ready
to show you the ropes.

You'll build up your sketching skills
through anatomy and proportions
and design appealing characters
by adding curves to emphasize
specific parts of the body.

Then, you will learn the basics of thick painting,
bringing life to your brushwork, and picking up
painting techniques based on the material,
while learning how to make the most of shading.

In addition, by creating palettes,
you'll acquire a sense of color theory
that will help you develop your style.

In the latter portion of the class,
you'll learn how to showcase accessories
and thematic design choices, giving extra
attention to the theme of "luxury."

You will learn about thematic implementation
by drawing jewelry, embroidery, lace,
and other related items. You will also learn
the basics of makeup and hair styling
to emphasize your character's beauty.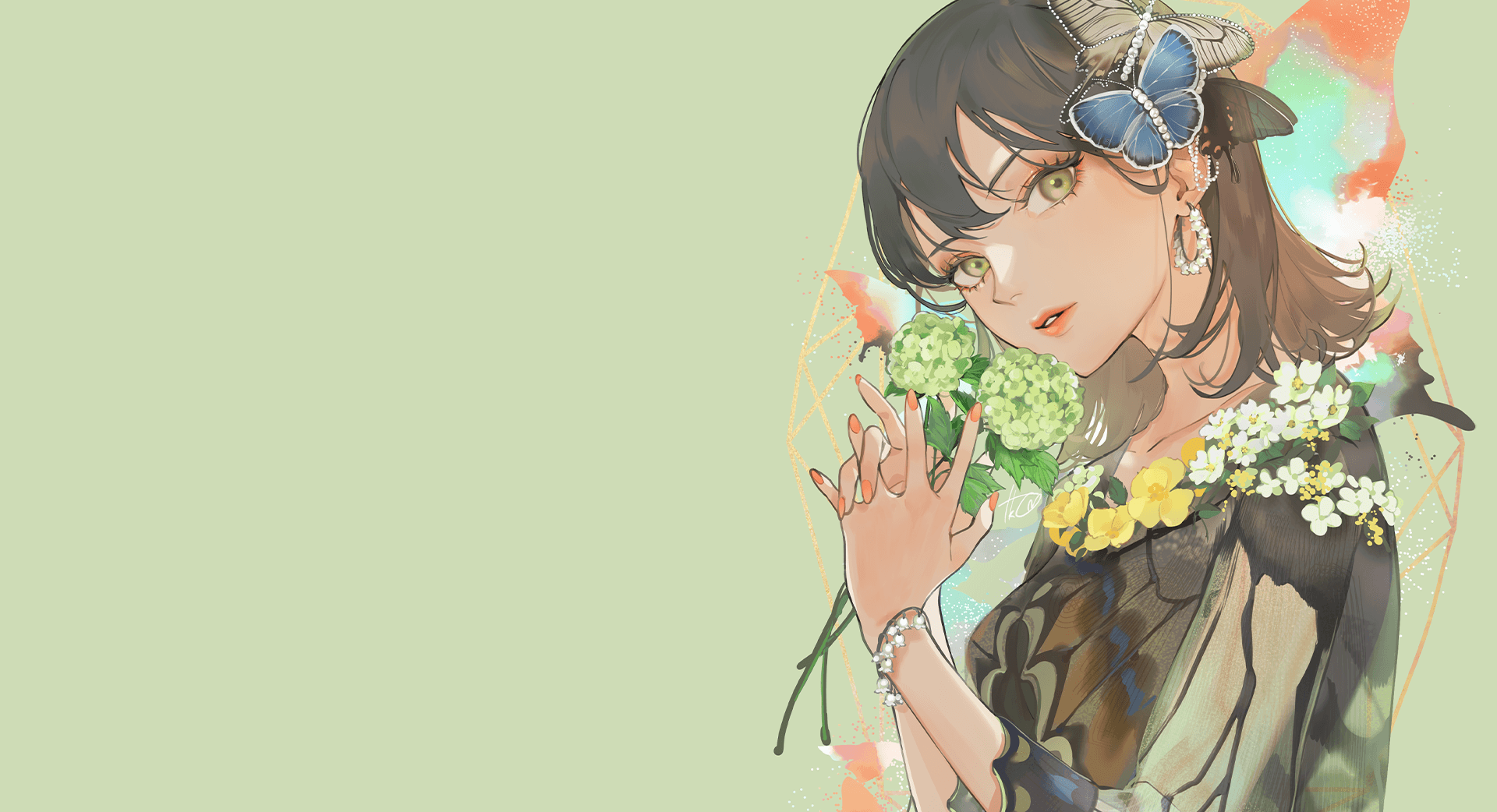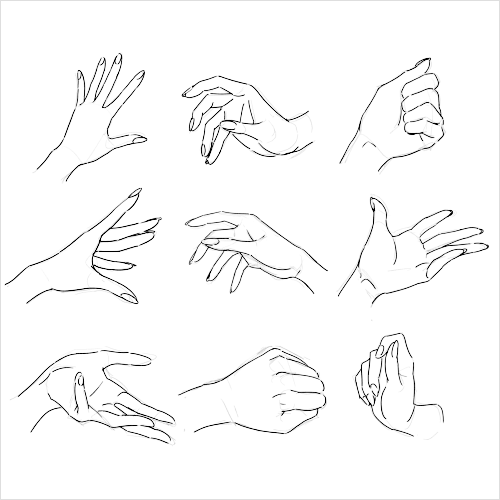 Creating Appealing Sketches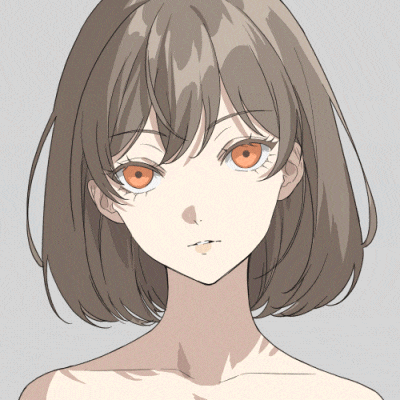 Expressing Thick
Painting and Greyscale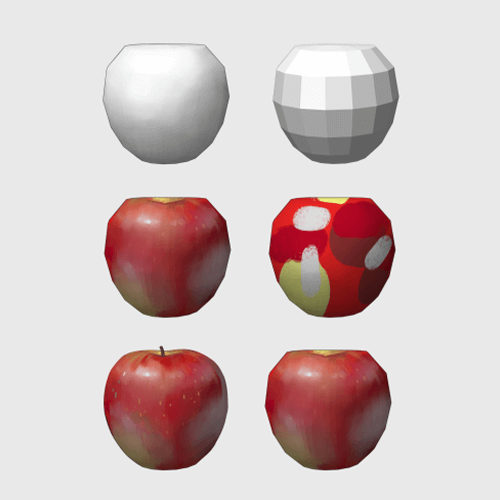 Brushwork Techniques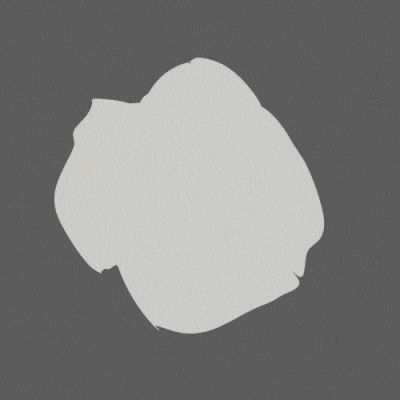 Applying Thick Painting.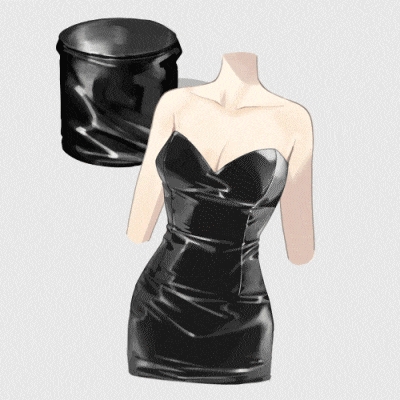 Understanding Painting
According to Material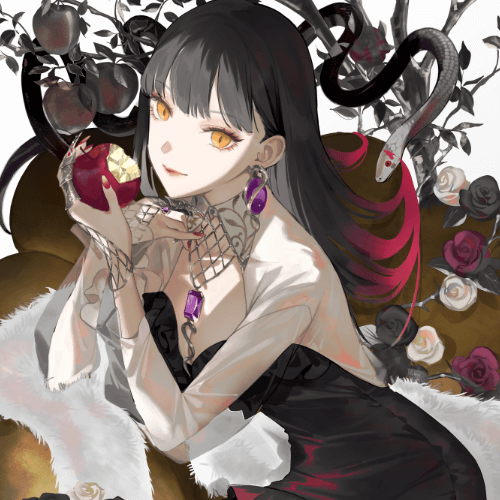 Using Multiple Color Palettes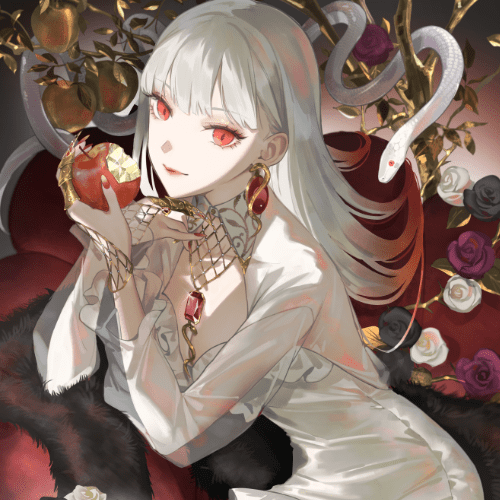 Final Illustration
*These are sample images for better understanding.
Takashi
Illustrator

Hello. I'm Takashi,
a professional illustrator.

As a freelance illustrator,
I create illustrations for mobile games like
character splash art, light novel illustrations,
and PR and collaboration illustrations.

I pride myself on being able to create
high-quality commercial illustrations consistently
as I always focus on several artistic themes
and seek a sense of elegance and luxury.

I hope to share illustration insights
in a way that is both insightful and fun,
similar to how we apply makeup.

Learn the secret to increasing the quality
of your characters with thick painting
and a splash of luxury!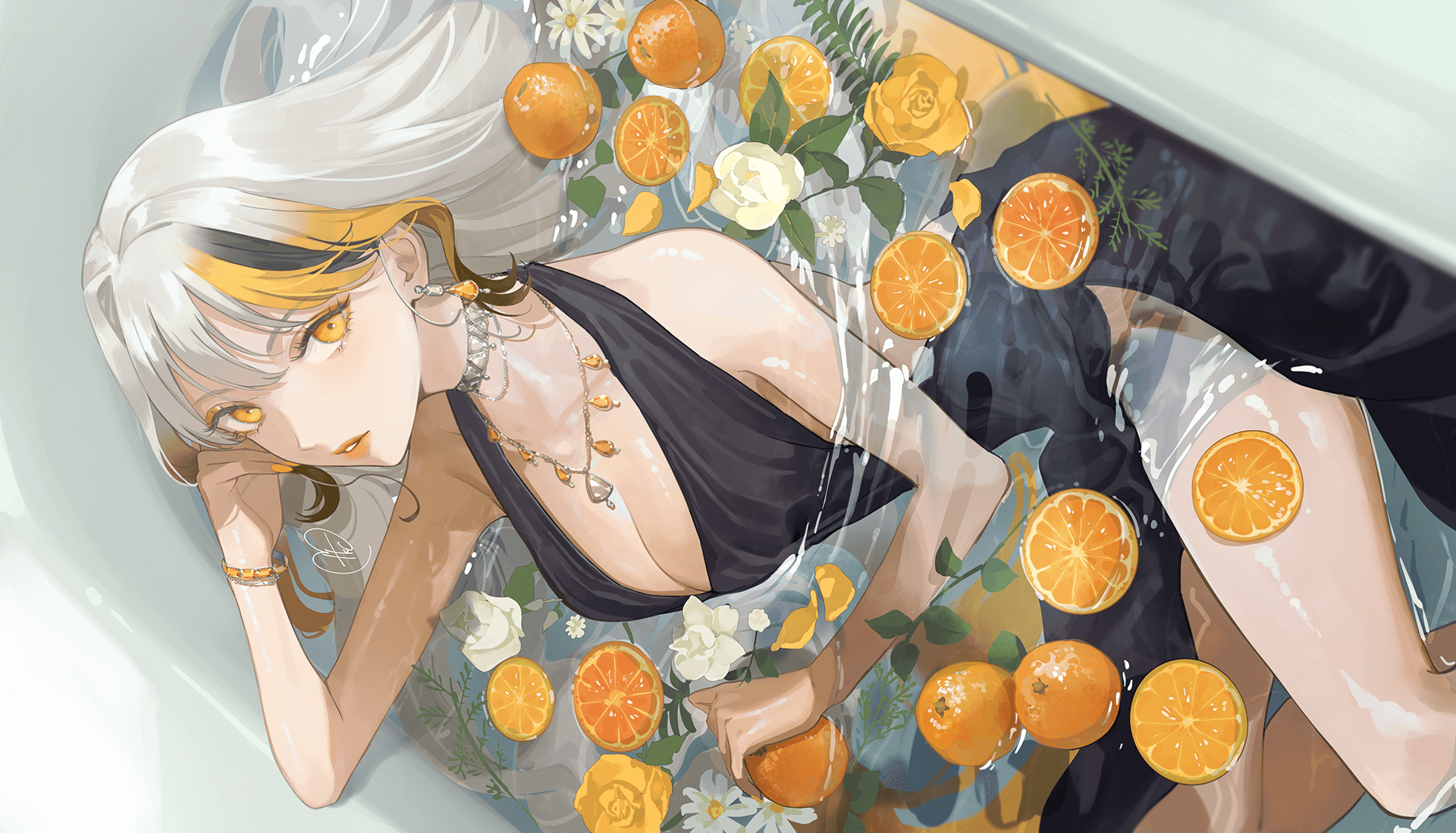 Illustrator,
Takashi
[Current]
Freelance Illustrator
Recognizable
Projects & Awards
[Career]
THE KING OF FIGHTERS for GIRLS - Callin' and NEVER FORGET MV, Disc Jacket Illustration
GRANSAGA - PR Illustration
COLORKEY - PR Illustration
Color Coordinator Winter Examination - PR Illustration
The Ice Guy and His Cool Female Colleague (TV Anime) pixiv tie-up Collaboration - Illustration
HEAVEN BURNS RED - Support Illustration
NIJISANJI EN Ethyria 1st Anniversary - Illustration

[Collaboration Project]
Practice with CLIP STUDIO PAINT! - Character Painting Class


Twitter
Fundamentals of Creating Appealing Realistic Art
It is essential to always start with the basics to level up your work. You will be able to acquire the key elements needed to create realistic and appealing characters of your own.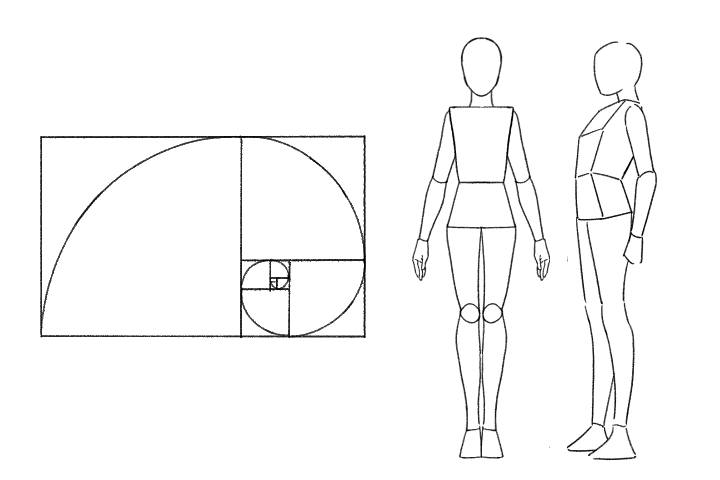 Adding Depth and Clarity to a Scene
This class will show you the nessary steps to creating a captivating design. You will learn all about the balance between depth and clarity, the brushwork, and the intricacies of color schemes.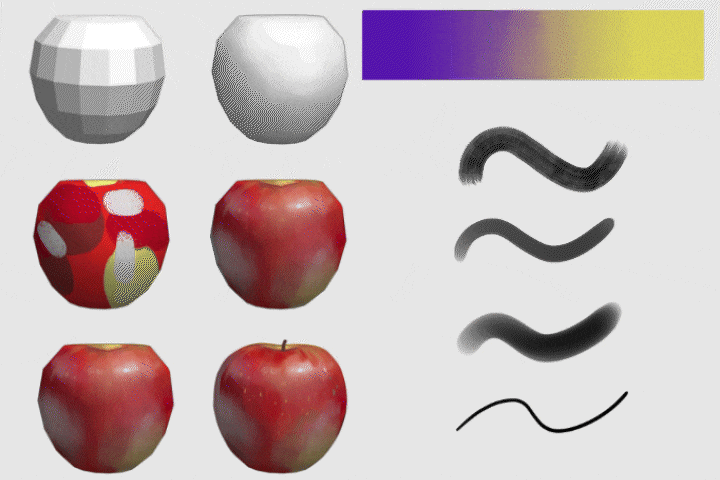 Understanding Composition &
Poses Through Hands-On Exercises
You will gain composition and posing knowledge with practice exercises, study contours vs shapes, and direct eye movement with lighting.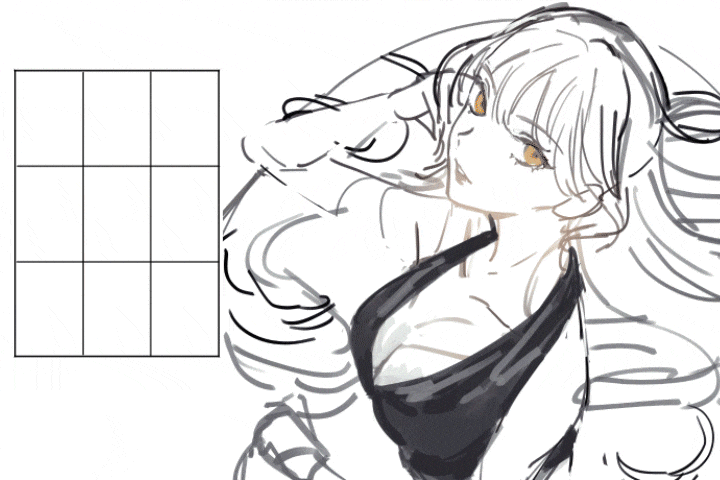 Class Details
You'll Learn
Showcasing The Vision & Magic
Of an Illustration

I give a professional's perspective of where to place emphasis and where you can draw appeal from.

Refine Your Sketches By
Understanding Human Anatomy

After learning about idealized proportions and techniques for arranging parts with the motion of joints in mind, we will focus on sketching with an emphasis on drawing appealing characters.

Explore the Variety in Thick Painting

I will introduce an efficient and consistent thick painting method with room for individuality. Then learn to leverage the digital medium to push painting quality.
Choose Colors To Achieve
a Captivating Digital Art Look

Learn which colors give a "digital art" vibe through precise color schemes and how to pick complimenting colors.

Match Accessories & Designs
To a Given Theme

Start expanding your visual library with accessories and designs for specific themes. In particular, we will concentrate on our knowledge of luxury accessories, how to draw them, and introduce tips on the design, adding detail, and making modifications.

Develop Imagination through
Practice Exercises

Deepen your understanding of the processes of posing and composition to add magic to your painting, design, and color through applied exercises and focused practice.
Unlimited Access
Best Price
Buy now, get unlimited access.
(자동 구성) 가격이 인상됩니다.
This special offer ends soon.
Buy now and save!
01. Orientation
Focusing Points
Degrees of stylization
02. Important Points of Concept Drawing
Limits of a drawing
Focusing points
Captivating and communicating
SECTION 02. Focusing on Sketching
03. Simplified Anatomy: Utilizing Proportions
Ideal proportions using the golden ratio
The simple placement of parts
Natural and ideal posture
04. Natural Body Movement & Coordination
A basic anatomical explanation of joints
Taking a look at biomechanics
05. Sketching & Adding Personality
Adding curves to the body
Adding personality to the drawing
Generating interest in each part of the body
SECTION 03. Thick Painting Tutorial
06. Tips for Painting and Brushwork for Thick Painting
Understanding unique thick painting techniques
Using different types of brushes
07. Abandoning Old Habits: Intro to Thick Painting
Getting used to thick painting
A focus on roughness
From anime style to thick painting
08. Greyscale (Shading)
Greyscale from an illustrator's perspective
Simple shadows and highlights
Explanation of ambient occlusion
09. Application ① Thick Painting Techniques
Explanation of the go-to one-layer thick painting technique
Drawing asymmetrical objects and details from silhouettes
Applying shading & thick painting techniques acquired with greyscale
10. Application ② Material Rendering
Different brushwork for different materials
Differences in reflection depending on the fabric & highlights
Using materials relevant to the theme of the class
11. Detailed Color Schemes
Color scheme that brings out individuality
Concept of color scheme different from realistic colors
12. Coloring with style
Adding color while maintaining a sense of unity
Trial-and-error and playing with colors
13. Avoid color in-fighting
How to avoid or resolve conflicting colors
SECTION 05. Pursuing Luxury
14. Accessories & Designs That Match Themes
Increasing your visual library
Drawing jewelry, embroidery, lace, etc
15. Character Design ①
Using the knowledge of accessories & fabrics
Procedures for efficiently drawing a designed character
16. Character Design ②
Make-up & hair setting according to the color scheme
Insights on applying make-up
17. Composition & Rough Sketch
Placing the designed character in the scene
Compositional basics & character-to-object proportions
18. Cleaning & Coloring the Rough Sketch
Preparing ahead of time
Coloring according to the mood
19. Lighting & Shading
Lighting schemes for individual scenes
Guiding eye movement with values
20. Adjusting the Base & Shading
Bringing fun to color palettes
The process of cleaning up rough areas
21. Adding Details & Touch Ups
Adding luxurious characteristics
Adding details to create glamorous characters
22. Final Mood & Color Adjustments
Finishing adjustments
Artistic processing methods
23. Creating Alternate Versions
Adding alternate color schemes and details
Color adjustment using gradient maps and effect layers
Interview with
Illustrator, Takashi


Question.01
What are your strengths as an instructor, and what makes your class different from others?


Starting with a foundation of realism, this class will instruct students on creating intricate compositions, designing classy aesthetics, and adding a touch of luxury. And you will improve your drawing, painting abilities, and composition skills through my unique insights.
Question.02
What is the biggest challenge for someone studying art, and how does this class help to overcome that challenge?


Concerning thick painting, two main areas of difficulty are getting shapes right and avoiding muddy colors. However, by applying the correct painting techniques and choosing the right color, anyone can achieve a captivating thick painting look. I hope everyone taking this class comes away enjoying the whole painting and illustration process.
Question.03
What did you find difficult in your studies, and how did you overcome it?


I felt that for a long time, I was drawing for the sake of it. To correct this, using sketching as an example, I returned to studying the basics of anatomy and worked hard to reach a point where my application of theory didn't result in something unnatural. Through this experience, I got a sense that my illustrations had become more realistic.
Question.04
What message do you have for your students?


When you're drawing illustrations in a more casual setting, having fun with it usually comes naturally. However, if you're trying to improve your drawing skills but lose that sense of enjoyment, you may find yourself in a creative slump. When I faced this challenge, I turned to the fundamentals to figure out how to improve. It wasn't until I started seeing success in my artistic endeavors that I finally felt like I was making progress on my artistic journey. That's why in this class, I want to share my experience and insights with those who are struggling to find their way, just like I was.
Required Programs
This course will use CLIP STUDIO PAINT (ver. 1.12.3. or above)
Please purchase and install these program(s) for an optimized lecture experience.

*These programs and/or materials will not be provided with the lecture.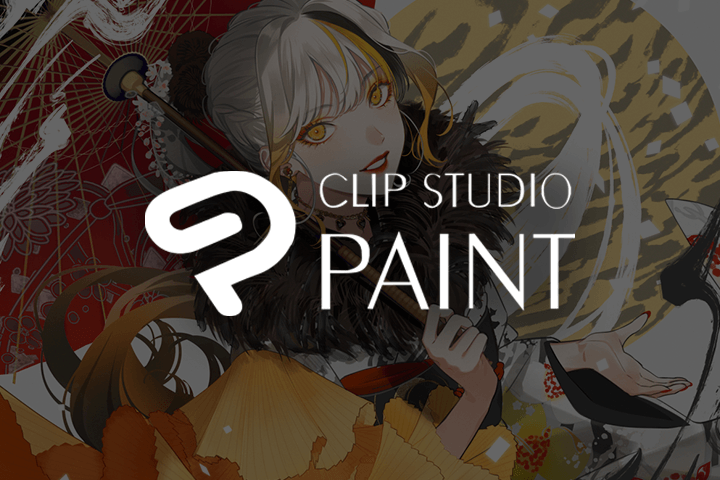 Recommended Classes
Like this class?
Then check these out!
[IMPORTANT NOTICE]

*Please note that the information on this page is subject to change without prior notice.
*Would you like to learn more about our refund policy? Please check here.
*Please check our FAQ for Copyright and Proprietary Rights, User-Generated Content, Security, and Violation information.