ConceptArtist,Redhong_안홍일 Details
Class Intro
Concept Artist, Redhong


"This comprehensive curriculum will teach you
to create stunning concept art, starting from the basics."
This class is for all aspiring concept artists
who want to create realistic,
high-quality game backgrounds.

Coloso's Guide to Game Backgrounds
50-Chapter Class
Is now available!
Want to learn the fundamentals of concept art,
build an outstanding portfolio,
and access practical tips
that are applicable in the field?

This course is not just about
studying concept art at beginner level.
It's also about creating game background concept art
one step at a time, and acquiring
a deep understanding of the entire work process.

This comprehensive curriculum
consisting of 50 lectures
will teach you how to use Photoshop and Blender efficiently
and how to further develop your design skills.

Learn the expertise of Redhong, an industry pro
who has taken part in numerous projects
including the movie Space Sweepers,
the drama The Penthouse: War in Life,
the episode "Good Hunting" on Netflix's Love, Death & Robots,
and Krafton's PUBG: Battlegrounds and New State Mobile.

Content
Length: 50 videos
(Duration 51h 25m)
Difficulty: Advanced Level
Unlimited views

Video Details
Audio: Korean
Subtitles: English

Software Required
Blender 3.3
Adobe Photoshop 2022

*Blender 3.0 can also be used
*Previous versions of Photoshop can also be used

Perks
Blender Project Files
PSD Project Files
20 Brush Types
10 Blender Objects
PDF of Class Materials
Expert Concept Artist
Redhong's Profile & Portfolio
Why Take This Class?

Have you ever felt disappointed by a class
that only covers the basics?
Get ready to upgrade your design skills
with this in-depth course
on background concept art.

Rather than focusing on just one area,
you'll create concept art
for various game styles
including casual, near-future,
medieval, and sci-fi.

Learn to create concept art
through practical exercises
and discover which style best suits you.

This class will teach you exactly
where you need to improve
to take your career to the next level.

Part 1. The Fundamentals of Concept Art
Understanding Design
and Relevant Theories

Building Skills through Studying
and Observation

Understanding the Industry
and Building Your Portfolio
Part 2. Processes and Techniques for
Designing Concept Art
Using Blender and Photoshop
Gathering Materials
and Drafting Proposals

Creating Scenes: Fields,
First-Person Views, Aerial Views, etc.
Expressing Time and Place

Object Creation
and Screen Composition

Utilizing Assets to Design Characters
and Animals
Part 3. Genre-Specific Exercises
Photorealistic Medieval Games
Photorealistic Near-Future Dystopian World

Photorealistic Sci-Fi Games
*These are sample images for better understanding.
Redhong
Concept Artist

Hello, my name is Redhong.
I have been working as a concept artist
since 2005.

Currently, I teach classes
on concept design
at Arteum Academy.

As a concept artist, I have worked on
over forty projects ranging from
games and animations
to dramas and movies.

With this step-by-step curriculum
consisting of 50 lectures,
this course will help you understand
not only the basic theory of creating
background concept art for games
but also the practical work process
and genre-specific styles,
by taking things one step at a time.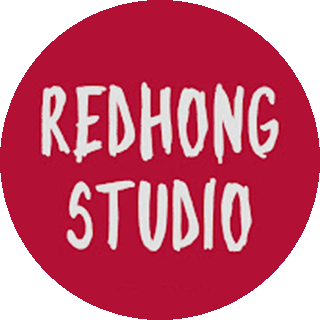 Concept Artist,
Redhong
[Current]
- Freelance Concept Artist
- Instructor at Arteum Academy
Recognizable
Projects & Awards
- Zemi Interactive's Dragon Gem (2005-2006)
- Joyon's Blade of the Phantom Master (2006-2007)
- HI-WIN's Cheonsangbi 2 (2007)
- Bluehole Studio's TERA (2008-2011)
- Reloaded Studios' The Day (2011-2012)
- Bluehole Studio's Project Egg (2012)
- NAT Games' Project N (2013-2014)

Participation in over forty projects such as:
- Space Sweepers
- The episode "Good Hunting" on Netflix's Love, Death & Robots
- SBS's The Penthouse: War in Life
- Krafton's PUBG: BATTLEGROUNDS and NEW STATE MOBILE
- Krafton's The Bird That Drinks Tears


Artstation
Learn the Fundamentals Of
Background Concept Art
From the Industry's Best
Redhong, Korea's top concept artist with a career spanning almost 20 years, has compiled his design philosophy and practical technical knowledge into 50 lectures. Use Redhong's guide to plan your future studies!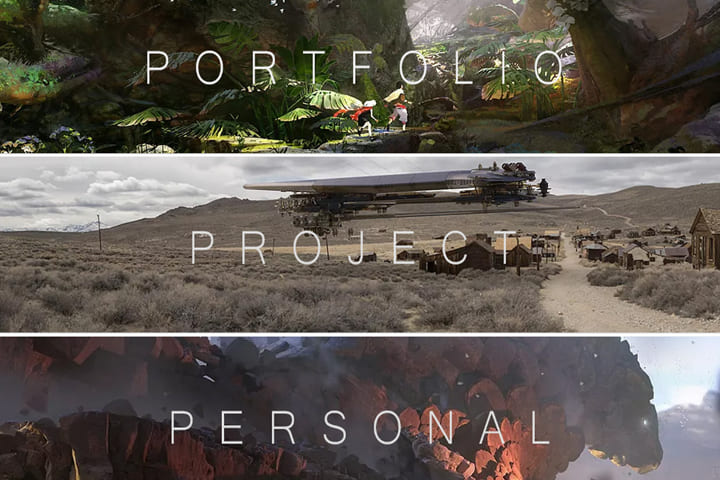 An All-In-One Curriculum That
Covers Everything From
Understanding Design To
Utilizing Tools
Instead of going over basic tools that you can learn easily, this course teaches observation methods, the most essential part of creating background concept art. You'll also pick up essential techniques as Redhong will share how professional artists apply observation methods in their designs.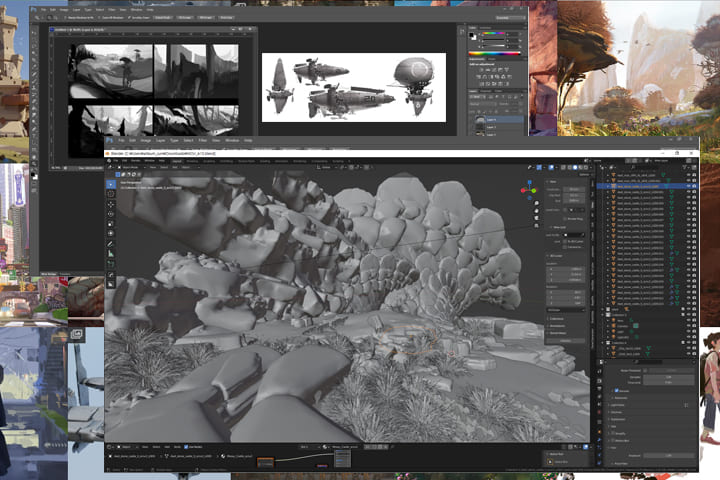 Special Perks:
50 Different Course Materials
Access 50 course materials including Blender and PSD project files, 20 brush types, 10 Blender objects, and PDF files.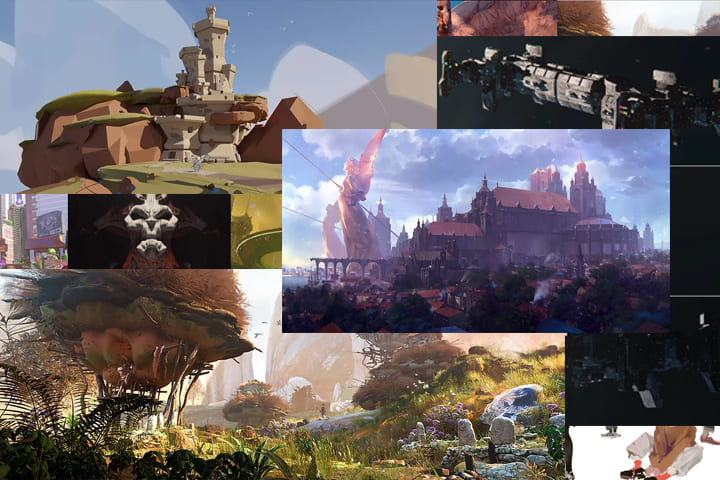 Class Details
You'll Learn
Understanding Design Concepts
and Art Theories

As a concept artist, learn the importance of developing designs that stay in line with the project's direction, and practice setting up the basic lighting, textures, composition, and creations required to visualize your design.

Creating and Utilizing Objects
for Elaborate Screen Compositions

In addition to learning the entire process of creating general objects, you will practice character and animal rigging and use both free and paid assets to design various objects for screen composition.

A Detailed Step-By-Step Process
for All Kinds of Backgrounds

Experience drawing concept art that increases in difficulty to create a wide range of backgrounds including a peaceful town, a dark alley, a busy building, and a hypothetical city where two alien races collide.
Blender and Photoshop Techniques
to Boost Work Efficiency

Learn to use tools that turn your imagination into real visuals and how to add details with lighting, rendering, and mapping in Blender as well as with matte painting and textures in Photoshop.

Experience the Process of Creating
Concept Art for Real-World Game Projects

Practice working on projects set in different eras, such as the Middle Ages and the near or distant future. Experience all stages of the work process from gathering materials, writing proposals, and drawing rough sketches to composing and creating objects and spaces, retouching, and creating a guide sheet.

Learn How to Build a Portfolio
and Grow as an Artist

Learn the keys to improving your skills such as observing objects, expressing visuals quickly, and doing rough sketches. Find out how to make a portfolio that attracts game companies and even makes you eligible to apply for non-game projects!
Recommendations

Class Recommended by Experts
in the Field
Unlimited Access
Best Price
Buy now, get unlimited access.
(자동 구성) 가격이 인상됩니다.
This special offer ends soon.
Buy now and save!
SECTION 01. Creating Concept Art for Game Backgrounds
SECTION 02. The Basics of Concept Art: Understanding Surroundings
SECTION 03. Stylized Games: Creating Objects
SECTION 04. Casual Open-World Games: Creating a Town
SECTION 05. Photorealistic Medieval Games: Objects and Guide Sheets
SECTION 06. Photorealistic Medieval Games: Building Interiors
SECTION 07. Photorealistic Near-Future Games: Alleys
SECTION 08. Photorealistic Near-Future Dystopian Games: Fields
SECTION 09. Photorealistic Sci-Fi Games: Alien Towns
SECTION 10. Photorealistic Medieval Sci-fi Games: Cities
SECTION 11. Personal Development and Building a Portfolio
Interview with
Concept Artist, Redhong

Question.01
What are you hoping to achieve
through this course?


I'd like to help students grasp the idea of concept art and experience a variety of projects with that in mind. My course will help students learn what to focus on when creating background concept art. It will also help them become familiar with artwork and tools and start building their own portfolios. I believe these experiences will allow each student to discover the keys to understanding background concept art in different genres.
Question.02
What is the purpose of this course,
and what differentiates it from other courses?


The focus of this course is not on tools but on how to develop one's design skills. You can only use tools to their full potential after giving a lot of thought to what makes a good design and after getting accustomed to continuous visualization. After finishing this course, students will realize that observing and expressing designs properly is more important than which tools you use.
Question.03
Who is this course
intended for?


I recommend this course to those who wish to get into the gaming industry as well as those who are already working in the field. I have seen many people make insufficient portfolios based on incorrect information and struggle to figure out how they should study the basics of design and tools. This course will allow them to identify what concept artists need the most and exactly what things they should spend their time studying.
Required Programs
This course will use Blender 3.3 and Adobe Photoshop 2022. Please purchase and install these program(s) for an optimized lecture experience.

*Blender 3.0 and previous versions of Adobe Photoshop can also be used
*These programs and/or materials will not be provided with the lecture.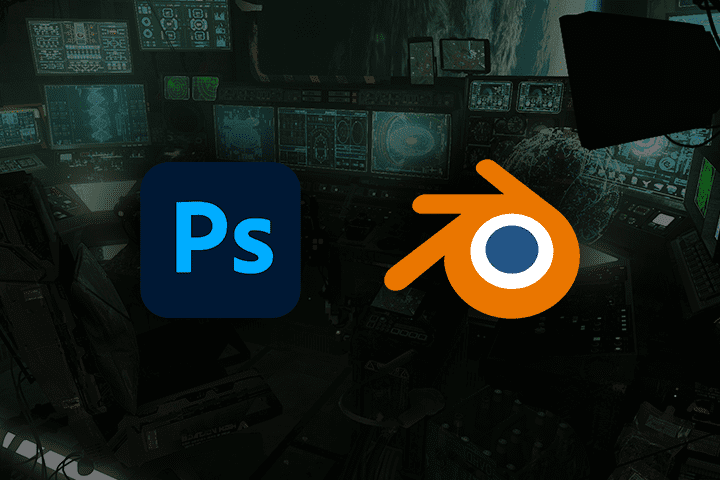 Recommended Classes
Like this class?
Then check these out!
[IMPORTANT NOTICE]

*Please note that the information on this page is subject to change without prior notice.
*Would you like to learn more about our refund policy? Please check here.
*Please check our FAQ for Copyright and Proprietary Rights, User-Generated Content, Security, and Violation information.