[Summersplash]3DGraphicDesigner,SeyoonJung_정세윤 Details
From versatile modelling skills,
to 3D artwork with realistic textures,
and a detailed curriculum with production insights.
If this caught your attention, then this class is for you!

Coloso's Guide to 3D Graphic Design With Blender
50-Chapter Class
Is now available!
Have you ever wanted to learn how to add
3D elements to your work
and break away from
typical, two-dimensional designs?

My name is Seyoon Jung, and I'm here to help you master
3D graphic design skills through fun, easy-to-follow lessons.
Learn modeling, texturing, and animation skills
using the free 3D tool "Blender," without
any other expensive programs or renderers.
You'll learn how to implement
procedural textures and motions
such as plastic, metal, glass, or fur,
and how to use Mixamo Rigging and Adobe tools
to support your designs.

I'll teach you how to expand the spectrum of your work
with Blender's 3D expression techniques
optimized for graphic designs
as well as complete 3D artworks
that are the center of attention in a number of fields
including branding, packaging, illustrations, and NFTs.

Content
Length: 50 videos
(Duration 25h 12m)
Difficulty: Basic Level
Unlimited views

Video Details
Audio: Korean
Subtitles: English

Software Required
Blender 3.3.0
Adobe Illustrator 2022
Photoshop 2022
After Effects 2022

Perks
Original exercise files
(Ai, Blend)
PDF files
(Class content)
Expert 3D Graphic Designer
Seyoon Jung's Profile & Portfolio
Why Take This Class?

3D graphic design is in high demand
in a wide range of industries.
We have created an A to Z curriculum
for those who don't know where to begin
and where to apply their knowledge.

Learn the core features of Blender
through a vast study of 35 class exercises,
and a solid curriculum comprising 50 lectures
consisting of stationery-package mockups and 3D logos
as well as abstract figures, images, and moving posters.

This class starts by explaining Blender's basic UI
and goes on to cover material expressions, lighting,
and advanced animation skills based on
an understanding of the node system
and how to incorporate concepts into your final work.

Start upgrading your graphic design abilities now
and learn to use 3D tools
optimized for creating unique 3D artwork
with rich, dense textures.

Coloso is the only place where you can find
classes on Blender specifically tailored to
3D graphic design beginners in Korea.

Part 01. Abstract Figure Posters
Experience the overall work process,
starting from the basic operation of Blender.
Transparent Material
and Light Scattering

Metallic Materials and Lighting
Learn about the UV map and camera
as well as animation rendering.
Use appropriate texture nodes to implement
objects with high-quality materials.
Photorealistic Texture 01
Photorealistic Texture 02
Learn about geometry nodes
and applying rigging using Mixamo.
Create patterns using shading nodes
and implement motions with modifiers for each type.
Learn about a variety of modeling methods and
texturing for more advanced versions.
Reflection, Transmission, Scattering
*These are sample images for better understanding.
Seyoon Jung
3D Graphic Designer

Hello,
My name is Seyoon Jung,
and I'm a 3D graphic designer.
I'm currently a freelance designer
and am working on various 3D projects
including 3D characters, BX, UX/UI,
media art, and illustration.

Fascinated by Blender's extensive range of
graphics implementation and
expression of colorful materials,
I've steadily worked on how to incorporate
3D graphics in a natural manner,
breaking away from typical 2D graphic designs.

Through this class, I'll share
Blender techniques
that I've refined over the years of
focusing on graphic designs.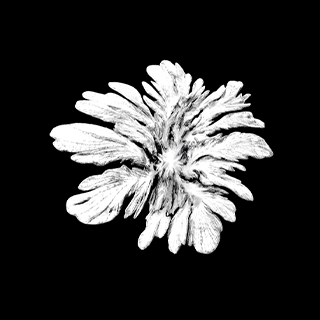 3D Graphic Designer,
Seyoon Jung
[Current]
Freelance 3D graphic designer

[Former]
3D designer at 10mg Digital Media Group
Recognizable
Projects & Awards
[Exhibitions]
2022 Digital Nomad "YCK 2022"
2021 SKT "TUAF"

[Workshops]
Blender 3D Workshop for Graphic Designers
3D Mockup Workshop for Visual Designers


Instagram
A Variety of Trendy
3D Graphic Techniques
Learn step by step the basics of Blender to create 3D graphics that are widely popular in the graphic design scene and gain knowledge of motion implementation, then apply a wide variety of expression techniques to your work.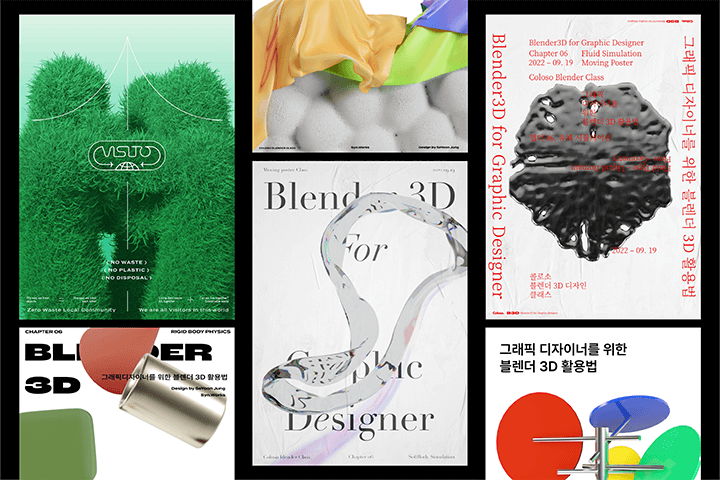 Implementing High-Quality Textures Using Blender, a Free Tool
Using only Blender, reproduce a number of high-quality materials such as plastic, metal, glass, and fur, as well as lighting for the effect of reflection, transmission, and refraction, with the same quality you would expect from paid programs or renderers.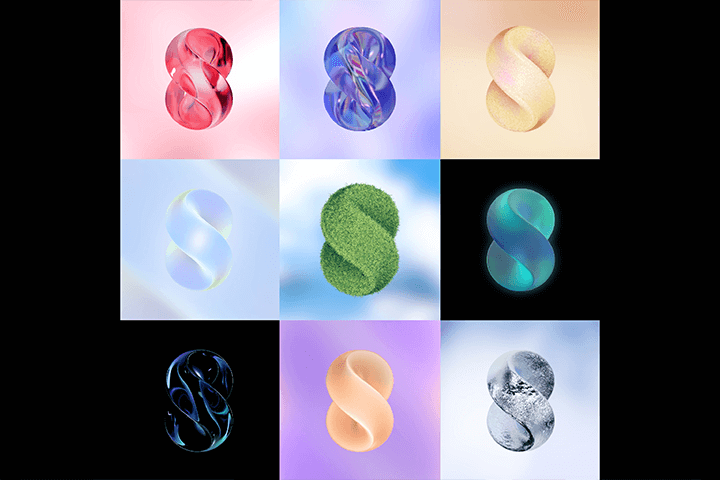 Enhancing the Impact
of Brand Concepts
In order to help you create visually unique graphics and deliver condensed messaging, you'll learn about production skills, as well as the overall graphic design process including planning and training methods.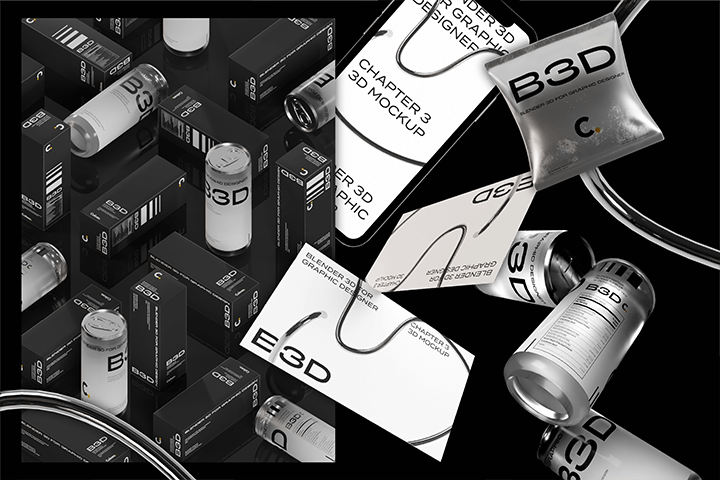 Class Details
You'll Learn
Blender for Graphic Designers

You'll be able to examine Blender's layout and UI and learn about concepts such as modeling, sculpting, texturing, and rendering to improve your basic skills.

Realistic 3D Material Expression

You'll come to understand the operating principles and usage of nodes necessary for high-quality texturing and implement a range of highly useful materials.

You'll be able to acquire skills to create spaces and produce mockups of objects such as boxes, cans, posters, name cards, or smartphones by yourself.
Creating Colorful 3D Posters

You'll be able to learn about character rigging and physical simulation by type and create colorful 3D images and motion posters both on paper and online.

Skills to Create Lively Animations

You'll learn how to add motions that highlight textures, using not only Blender's shading nodes but also modifiers such as Displace, Array and Shape Key.

Sub-tools & Advanced Texturing

Based on the add-on procedural modeling, you'll learn how to apply the lighting and rendering as well as the post-editing of After Effects.
Buy now, get unlimited access.
The special offer ends this Friday

This special offer ends soon.
Buy now and save more!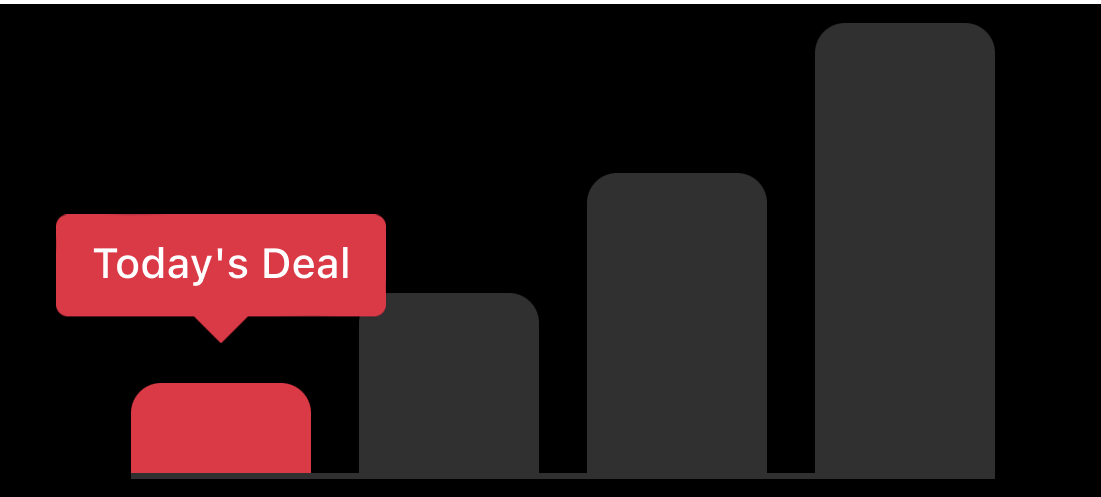 SECTION 02. Basics of Blender
SECTION 03. Package Mockup
SECTION 05. Image Posters
SECTION 06. Moving Posters
Interview with
3D Graphic Designer
Seyoon Jung


Question. 01
What are the prospects
for 3D Graphic Designs?


While 2D work is more widespread in the field of graphic design, the use of 3D, motion, and code is becoming more popular for the production of unique, high-quality work. The prospects for 3D graphic designs are as good as ever with the art form now seeing application in a large number of industries for posters, brand design logos, album covers of iconic singers, and more. Blender, a free 3D tool with extensive features, has been particularly receiving favorable reviews for its excellent accessibility.
Question. 02
What is your strength
as a 3D Graphic Designer?


3D is used in a number of fields, but my strength lies in the production of various 3D works based on intensive research into how 3D technologies are used and implemented in graphic design. Blender classes focused on graphic design aren't as common, which is why I'm confident that this class will be of great help to beginners in graphic design who'd like to learn various 3D expression techniques.
Question. 03
What are the main aspects
of this class?


The curriculum has been designed so that you can systematically acquire Blender techniques for trendy 3D graphic design in one place while consequently building up your own 3D artwork style. Through exercises on package mockups, 3D logos, images/moving posters, etc., you'll be able to easily implement simple modeling and dense realistic textures and even apply them to animations.
Question. 04
Who do you recommend
this class to?


I would recommend this class to those who've only created 2D work but would now like to add 3D elements such as realistic textures or simple motions to their work, those who'd like to learn the A to Z of Blender as a sufficient substitute for paid renderers that is relatively less burdensome than other 3D tools in terms of cost and difficulty, and to those who'd like to create 3D work with a unique style.
Required Programs
This course will use Blender 3.3.0, Adobe Illustrator 2022, Photoshop 2022, and After Effects 2022. Please purchase and install these program(s) for an optimized lecture experience.

* We recommend installing Blender versions 2.9.0 and up and Adobe versions 2018 and up.
* Chapter 43 and 46 uses iPads and Procreate but the provided materials will assist you in understanding the class.
* The programs and supplies will not be separately provided.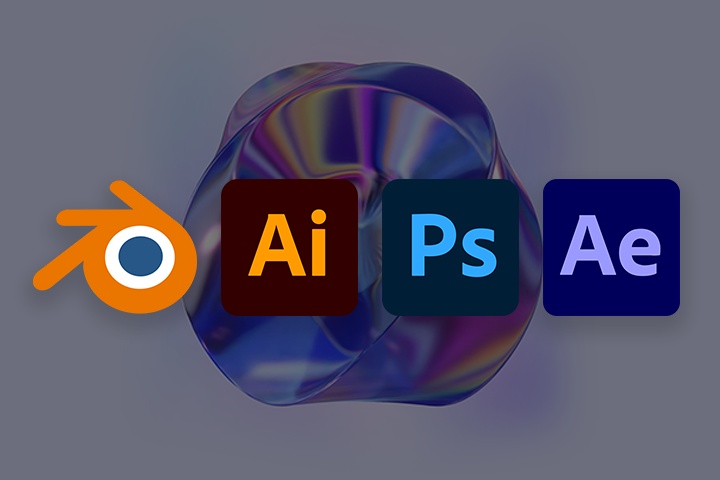 Recommended Classes
Like this class?
Then check these out!


[IMPORTANT NOTICE]

*Please note that the information on this page is subject to change without prior notice.
*Would you like to learn more about our refund policy? Please check here.
*Please check our FAQ for Copyright and Proprietary Rights, User-Generated Content, Security, and Violation information.