[Shortform]3DVisualArtist,FlorianRenaux Details
3D Visual Artist, Florian Renaux
"Discover expert-level insights for creating,
jaw-dropping nature scenes with a surreal touch."

Are you ready to start creating 3D environments
overflowing with beautiful natural landscapes?

This class will show you how to perfectly combine
different assets, lights, and camera settings
to create surreal nature scenes more efficiently.

Content
Length: 7 videos
(3h 27m)
Difficulty: Beginner
Unlimited views

Video Details
Audio: English

Software Required
Cinema 4D (R25)
Octane
Pureref
After Effects
Optional: Forester

Perks
- Custom C4D Layouts
- 2 Final Render Files
Expert 3D Visual Artist Florian Renaux's
Profile & Portfolio
Florian Renaux
3D Visual Artist

Hello, my name is Florian Renaux.
I'm a self-taught visual artist from Belgium,
and I have always loved creating abstract artwork
inspired by nature since I've always enjoyed
observing my surroundings.

I began my career as a 2D CG Designer
after majoring in 2D Computer Graphics,
but I found myself becoming
more and more interested in 3D art
while discovering my potential in the field.

My journey into 3D was not always easy
but thanks to my passion for creating immersive art,
I overcame obstacles and created fascinating pieces.
My love for storytelling and environments is reflected
within my work as I always try to carefully select
either vibrant or darker colors to perfectly match
the story I want to tell.

I'm constantly developing and learning
new techniques that can help me
improve my work.
It's an ongoing process, but I'm more than happy
to share all the tips and insights I've gathered so far
through this class with Coloso.

I hope this class serves as both an easy-to-follow guide
and as a form of motivation for designing
beautiful natural environments using Cinema 4D.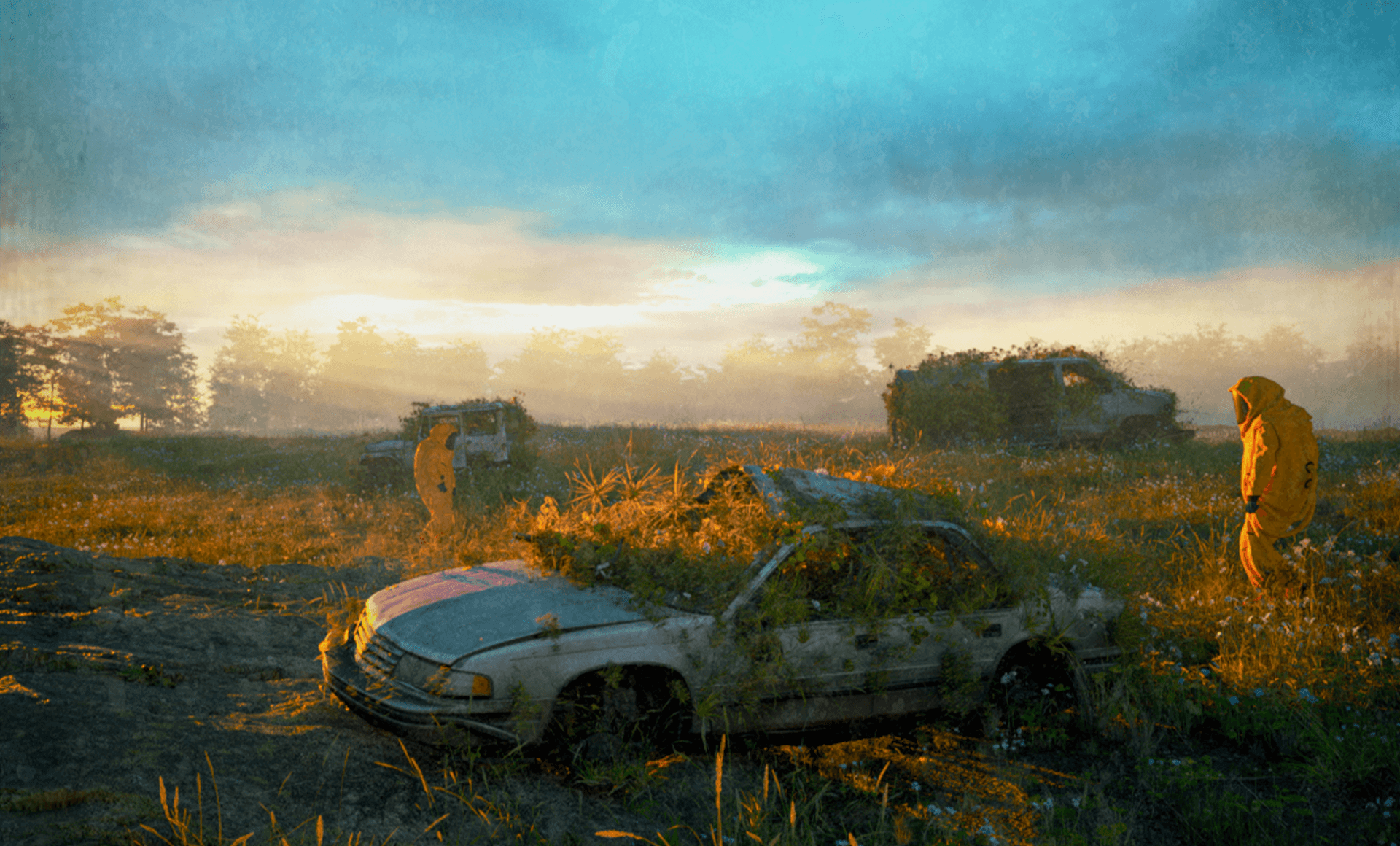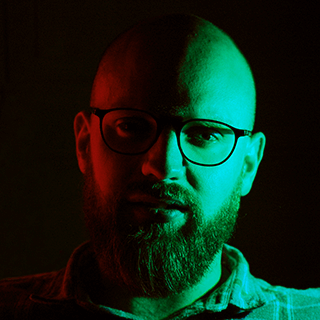 3D Visual Artist
Florian Renaux
[Current]
Freelance 3D Graphic Designer
Recognizable
Projects & Awards
3D World Issue 284 (Page 36)


Instagram
Explore Crucial Octane Render Skills
This class will help you understand how to make photorealistic scenes with a surreal twist using the OctaneRender Engine. I'll be sharing my preferred settings for OctaneRender as we explore the assets, lights, and camera settings in Cinema 4D. Learning how to set up everything flawlessly when rendering is crucial to shaping your scene.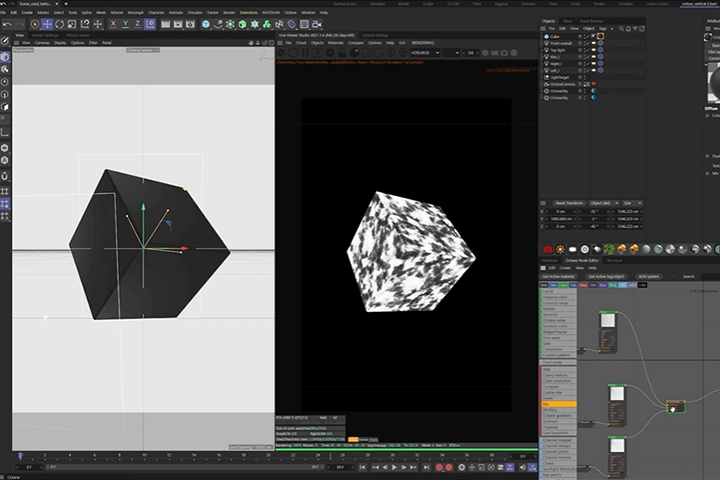 Optimize the Composition
of Your Work
Find out how to experiment with different composition types while building a scene of your own. Once you've gathered and created all the elements for a scene, you'll be trained to examine and understand the optimal composition for your final artwork.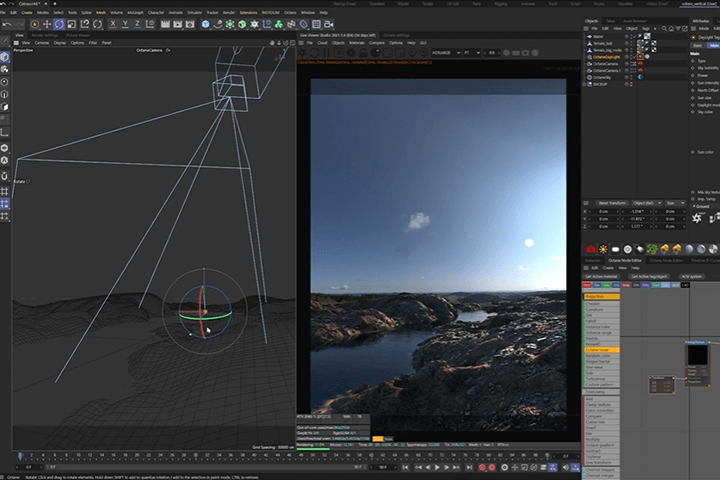 Finalize your Scene with Stunning Details
We'll be using After Effects to finalize our scene, making it more realistic and believable as we go through the color correction and detailing process. As a bonus, I'll guide you through utilizing the Forester add-on to perfect the animation of a scene and make your final piece visually stunning.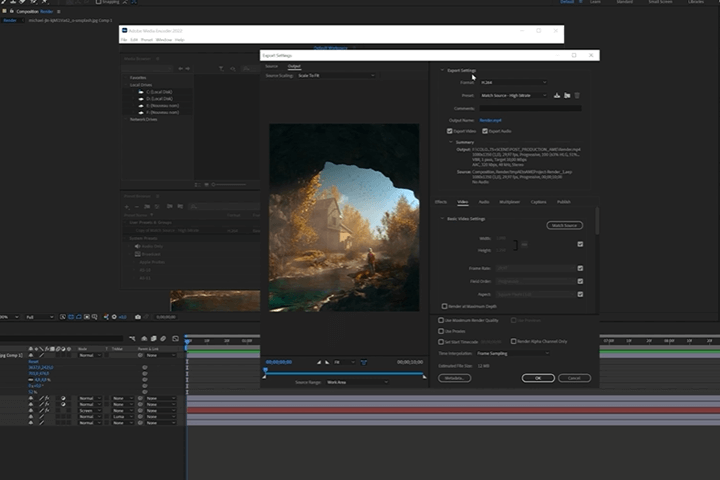 Unlimited Access
Best Price
Buy now, get unlimited access.
(자동 구성) 가격이 인상됩니다.
This special offer ends soon.
Buy now and save!
1. Orientation
Introducing your instructor
What you will learn
Helpful websites and software
SECTION 02. Introduction to Octane
2. Octane Customization: C4D & Octane Lighting
Creating custom Octane and C4D layouts
Octane settings: How Octane lighting works in C4D
3. Materials & Node Editor
Learn about different types of materials
Octane Node editor
SECTION 03. Creation of the Scene & Rendering
4. Moodboard, Then Experiment With Octane
Put together a mood board using Pureref
Get comfortable with Octane
Experiment with composition
Create a landscape
Create water material
5. Create Vegetation
Add grass and trees to your scene
Scatter your elements
Set up your lighting
6. Scene Details & Post-Production
Add 3D elements to get a realistic scene
Add volumetric fog
Learn how to set up render settings
Post-production: color correction of the scene
Post-production: adding fog to a scene with the Z-depth pass
SECTION 04. Bonus: Animated Version
7. Animate Grass and Trees
Brief explanation of Forester
Animating vegetation in a scene using Forester
** The curriculum images, and associated content can be changed without prior notice.
Interview
With Expert 3D Visual Artist
Florian Renaux


Question.01
Is there a specific reason you chose these specific topic/themes? & What makes your class different from other classes?


I have been creating nature scenes for a couple of years now, and the experience of bringing to life an environment from your dreams to the 3D realm is one that I want my students to have as well. And you won't just learn how to generate fantastical 3D environments but also how to work through the process efficiently. As we create scenes, you will be able to develop an eye for better composition and detail. This will, in turn, elevate the quality of your artwork.
Question.02
What makes your class different
from other classes?


Every artist has their own style and what makes my work stand out is the methodology I use to create environments, as I have a tendency to use a unique combination of colors within my work. I hope my class conveys the significance of combining the right colors and lighting to capture the essence of different environments so my students can also forge visually stunning scenes.
Question.03
What would be the most important takeaway from your class?


The most important takeaway would be "how to use different colors and develop an eye for details and composition" since these skills alone will help make your art exceptional compared to others. Even with the same tools, we can all produce different results, and I hope that by sharing my style of art, I can help students who take my class create their own universes and become unique artists in their own way.
Required Programs
This course will use Cinema 4D R25, Octane, Pureref, After Effects, Optional: Forester.
Please purchase and install these program(s) for an optimized lecture experience.

*These programs and/or materials will not be provided with the lecture.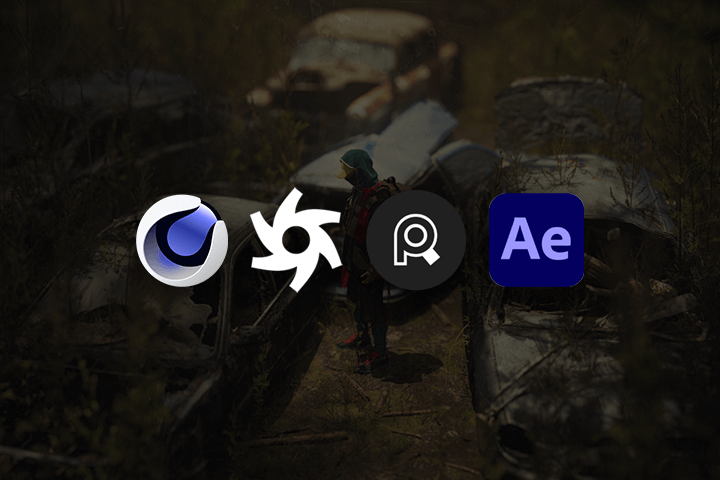 Recommended Classes
Like this class?
Then check these out!
[IMPORTANT NOTICE]

*Please note that the information on this page is subject to change without prior notice.
*Would you like to learn more about our refund policy? Please check here.
*Please check our FAQ for Copyright and Proprietary Rights, User-Generated Content, Security, and Violation information.