[Dictionary]3DMotionDesigner,JanSladecko Details
Learn to Animate Anything and Everything with 3D Motion Designer, Jan Sladecko
Ever wondered how industry professionals create their stunning 3D motion designs?

From animation techniques frequently used by AAA studios to creating spectacular animations to boost your social media presence.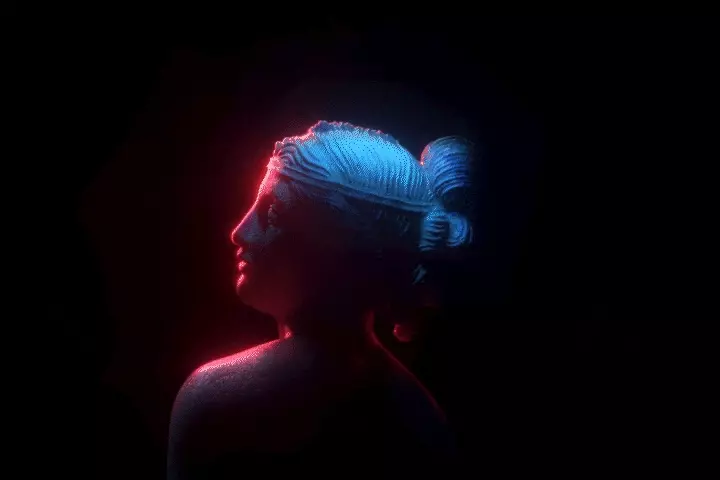 Industry-renowned 3D motion designer Jan Sladecko will be your guide to walk you through the exciting world of 3D animation.

In this comprehensive online class, Jan will be sharing his extensive experience as a 3D motion designer to provide you with an in-depth exploration of the art and techniques behind crafting seven captivating animations, which cover a full spectrum of 3D animation techniques.
Class Perks
Get These Coloso Exclusives

Unlimited Learning through 42 Chapters with 7 Different Animations


Access to .mp4 files of each completed scene


PDF List of all in-class assets (Links & Attributions included)
Recommendation
Who Should Take This Class?
Basic-Intermediate Level Artists Seeking to improve their skills
Anyone learning C4D & Redshift
and master 3D animation
Freelancers and 3D Animators
who want an extensive portfolio
Expert 3D Motion Designer Jan Sladecko's Portfolio
From Professional Work to Personal Projects
This class was carefully planned out to teach you the two major styles of animation: trending industry-favored animations & fun, engaging personal project animations.
Expert 3D Motion Designer Jan Sladecko, with over ten years of expertise, will guide you through every stage of creating a variety of animations across seven different animation scenes.
Get Ready for the Real-World
18 Class Exercises
Part 01. AAA Studio Animation Techniques
Learn the top-tier animation techniques
Interaction Between C4D & Redshift

Master Keyframe Animation

Mograph and Text Animation
Emmiting X-Particles from Geometry,

Changing Color with Vertex Attribute in Redshift

Tightening Keyframes & Speed Adjustment
Model manipulation, Setting Shaders & Lighting.

Explosion with Cloth and Voronoi
Generating X-Particles from Spline Object.

Comping 3D Data from C4D in AE
Part 02. Captivating Animation Techniques
Kick your personal projects up a notch
Laying Out a Smooth Loop Animation

Car and Airplane Animation

Environment Design & Character Animation
Cloth Simulation, Character Rigging, IK Animation, Setting Weights

Bringing All 3D Aspects in to the Scene
Part 03. Final Class Results
7 Breathtaking Animations in Total
*The animations shown above are the actual animations you will learn in the class.
Widely Used Animation Techniques & Skills by AAA Studios
3D Animation techniques and skills often used by AAA studios and broadly used in mass media will be taught throughout 4 scenes. We will dive deep into creating breathtaking animations by mastering X-Particles, Mograph, and more to ensure the quality of your animations for your portfolio.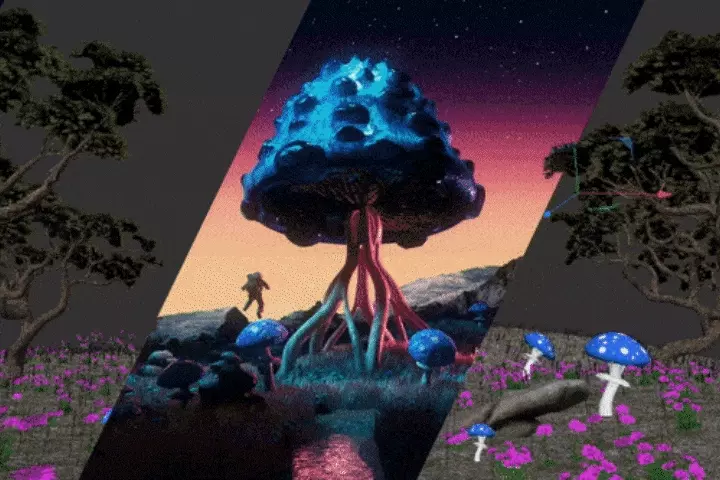 Fun, Engaging & Powerful Animations for Personal Projects
In the later 3 scenes, we will delve into creating fun, exciting animations that will boost the quality of your personal projects. From looping animation to award-winning animation that can help your social media presence grow.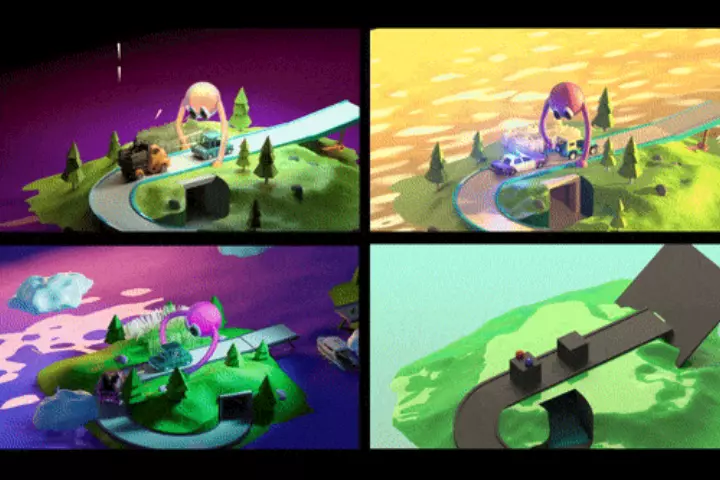 Master Cinema 4D, X-Particles, Redshift and More
7 Animations in total, each packed with insights and techniques to help you develop your animations, hone your skills, and build your portfolio as a 3D motion designer.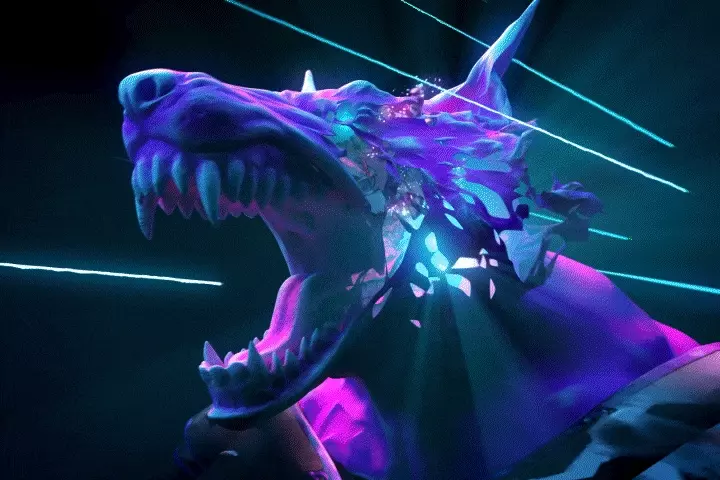 Roadmap
The Complete Encyclopedia on 3D Animation

AAA Studio Animation Techniques
Captivating Animation Techniques
Jan Sladecko
3D Motion Designer
Hello, My name is Jan, a professional 3D motion designer and VFX artist with 10+ years of experience in the field. I had a chance to work for studios like The Mill, MPC, Mainframe, Aixsponza, and Golden Wolf, but also for less known ones like Studio Oficina, where they put all their love to work, and other studios.

In past years, I had a chance to work on a couple of award-winning projects and had the opportunity to speak at many conferences (festivals) like IBC in Amsterdam, Animago, Pechakucha Night, and Mouvo. I'm currently working as a freelance creative director and 3D motion designer. During my time as a freelance artist, I have worked on broadcast TV shows, commercials, and music videos, fulfilling the role of VFX supervisor on music video shoots.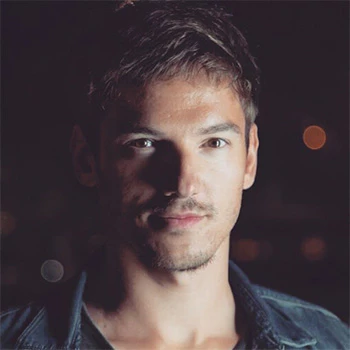 3D Motion Designer,
Jan Sladecko
[Current]
Freelance 3D Motion Designer



[Previous]
- 2019.11 ~ 2020.04 : Motion Designer at Elastic.tv
- 2017.01 ~ 2019.08 : Motion Designer at The Mill
- 2016.12 : Motion Designer at Tizz Productions SL
- 2016.05 : Motion Designer at Aixsponza GmbH
- 2014.12 ~ 2016.03 : Motion Designer at Oficina
- 2014.08 : Motion Designer at ProgressiveFX
- 2014.02,05 : Motion Designer at The Mill
- 2013.01 ~ 2013.09 : Motion Designer at MPC
- 2011.10 ~ 2013.01 : Freelance Motion Designer and 2D compositor
- 2009.11 ~ 2011.10 : 2D Compositor + 3D Motion Designer at Universal Production Partners
- 2008.05 ~ 2009.09 : Flash Designer at Creative Studio


Instagram
Class Details
You'll Learn
Redshift Fundamentals + Text Animation

We'll start with fundamentals of Redshift and text animation, which are widely used in the 3D motion design industry. Consider this section to be a warm-up lesson. However, the essential text animation will undoubtedly contain an important lesson about Mograph, so don't skip anything.

Following our initial scene, we will create a logo reveal using another widely used 3D motion design technique. During this lesson, we are going to explore X-Particles in depth, alter wind and speed, engage in fundamental exercises, and adjust camera angle and tangent.

In our third animation, we'll first learn how to work with various types of assets. As it's time-consuming to model each and every object that is used in an animation scene, online assets can save tons of time. You'll not only learn how to light and shade properly but also how to use more X-Particles and Voronoi Fracture to achieve the greatest results.
After learning how to use X-Particles across different animation styles, we will learn the way to generate X-Particles from animated Splines. You will also work on and experiment with other shapes here. This approach is also widely used by motion design specialists.

Beginning with our 5th animation lesson, we will transition from industry-oriented animations to fun and engaging animations for your own projects or social media postings. Loop animations are one of the animation styles that I enjoy creating and posting on social media, and thankfully, many people enjoy them as well. I'll walk you through every step of making interesting loop animations like a pro.

Matchmoving + Bonus Lesson

Learn from asset management to X-Particles and Voronoi Fracture, from basic modeling to complicated cloth techniques. Additionally, a bonus lesson with award-winning intergalactic mushroom animations It is a more than hour-long fast-forwarding lesson that includes a step-by-step approach.
Part 01. Introduction & Class Preparation
Part 02. Professional Animation Techniques
Part 03. Animation Techniques for Personal Projects & Social Media
Part 04. Ending Note and More
Interview with
3D Motion Designer, Jan Sladecko

Question.01
Why did you choose this specific topic?

I chose these topics for my online class with the aim of providing a comprehensive learning experience. The foundational 3D animation scenes (Scenes 1-4) were chosen because they cover techniques that are not only widely used but also form the backbone of professional animation work. These skills are essential for students aspiring to enter the industry or enhance their existing skill set. Additionally, the engaging social media animations (Scenes 5-6) allow students to apply their knowledge in fun and practical ways, which is essential for personal projects or to boost social media presence. Lastly, the bonus intergalactic mushroom scene (Scene 7) ties everything together, challenging students to apply all the techniques they've learned throughout the course.
Question.02
What makes your class different from other classes?

What sets my class apart is the combination of industry-focused education and practical application. I'll not only teach the theory but also provide hands-on experience through interactive exercises and projects. Furthermore, the class offers a clear progression from foundational techniques to advanced, engaging animations, ensuring that students have a well-rounded skill set. Additionally, the bonus lesson at the end challenges students to create a stunning scene that incorporates all the techniques learned during the course. Finally, this is the first Coloso Global's Dictionary course recorded in English for English-speaking students.
Question.03
What would be the most important takeaway from your class?

Although this course contains gold throughout the curriculum, the ability to create professional-quality 3D animations tailored for diverse purposes is the most important takeaway. Students will not only attain a thorough understanding of industry-standard techniques, but they will also learn how to effectively apply them to improve their social media presence or pursue a career in animation. Furthermore, they will have the confidence to handle complicated projects on their own, armed with the information and abilities gained throughout the course.
Required Programs
This course will use Cinema 4D, Redshift and After Effects. Please purchase and install these program(s) for an optimized lecture experience.

*These programs and/or materials will not be provided with the lecture.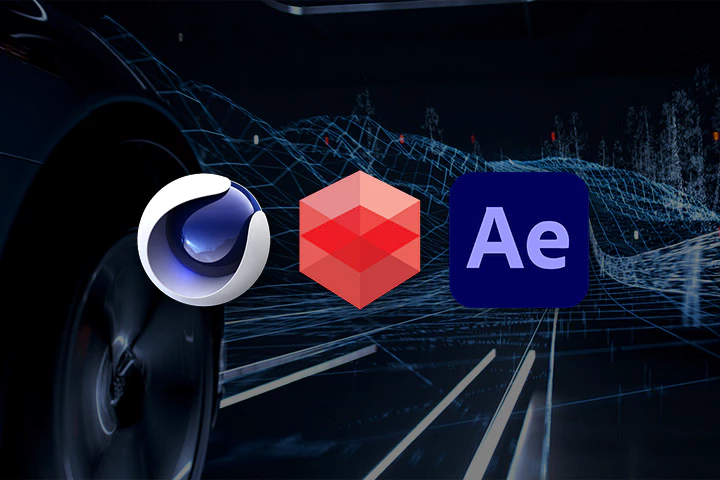 Recommended Class
Like this class?
Then check these out!
[IMPORTANT NOTICE]

*Please note that the information on this page is subject to change without prior notice.
*Would you like to learn more about our refund policy? Please check here.
*Please check our FAQ for Copyright and Proprietary Rights, User-Generated Content, Security, and Violation information.