[Summersplash]3DMotionDesigner,AliMolavi Details
Class Intro
3D Motion Designer, Ali Molavi

"I will help you develop the skills
and understand the tools needed to create
satisfying loops using the fundamentals
of 3D motion graphics."

Are you interested in picking up or improving
your modeling & animation skills?
Discover how to acquire and hone
your 3D modeling skills by applying
the principles of motion design
while you create your own satisfying loop.
You'll also learn everything you'll need to know about
animation, simulation, and textures.

Content
Length: 26 videos
(Duration 12h 33m)
Difficulty: Beginner
Unlimited views



Video Details
Audio: English
Subtitles: English


Software Required
Cinema 4D
Octane Render
Adobe After Effects

Perks
TBD
Expert 3D Motion Designer
Ali Molavi's Profile & Portfolio
Ali Molavi
3D Motion Designer
Hi, my name is Ali Molavi,
I have been working as a 3D Artist,
Motion Graphic Artist, Video Director,
and Freelance Filmmaker since 2002.

During that time, I worked on
a wide variety of projects which allowed me
to experience many different areas
including Advertisement, Motion Graphics,
Visual FX, Animation, and Video Game Projects.

I regularly attend industry events to improve my work
and to keep up with the very fast-moving
technologies involved in Computer Graphic Design.

Before becoming an independent artist,
I had the opportunity to produce
a diverse array of CG content
as a part of an Advertising Agency.

I'm more than excited
to share my skills and tips with you.
This class contains everything about creating
satisfying animations with C4D & Octane,
from the very basic to creating your first satisfying loop.
If you follow along, you will have your own
satisfying loop in no time.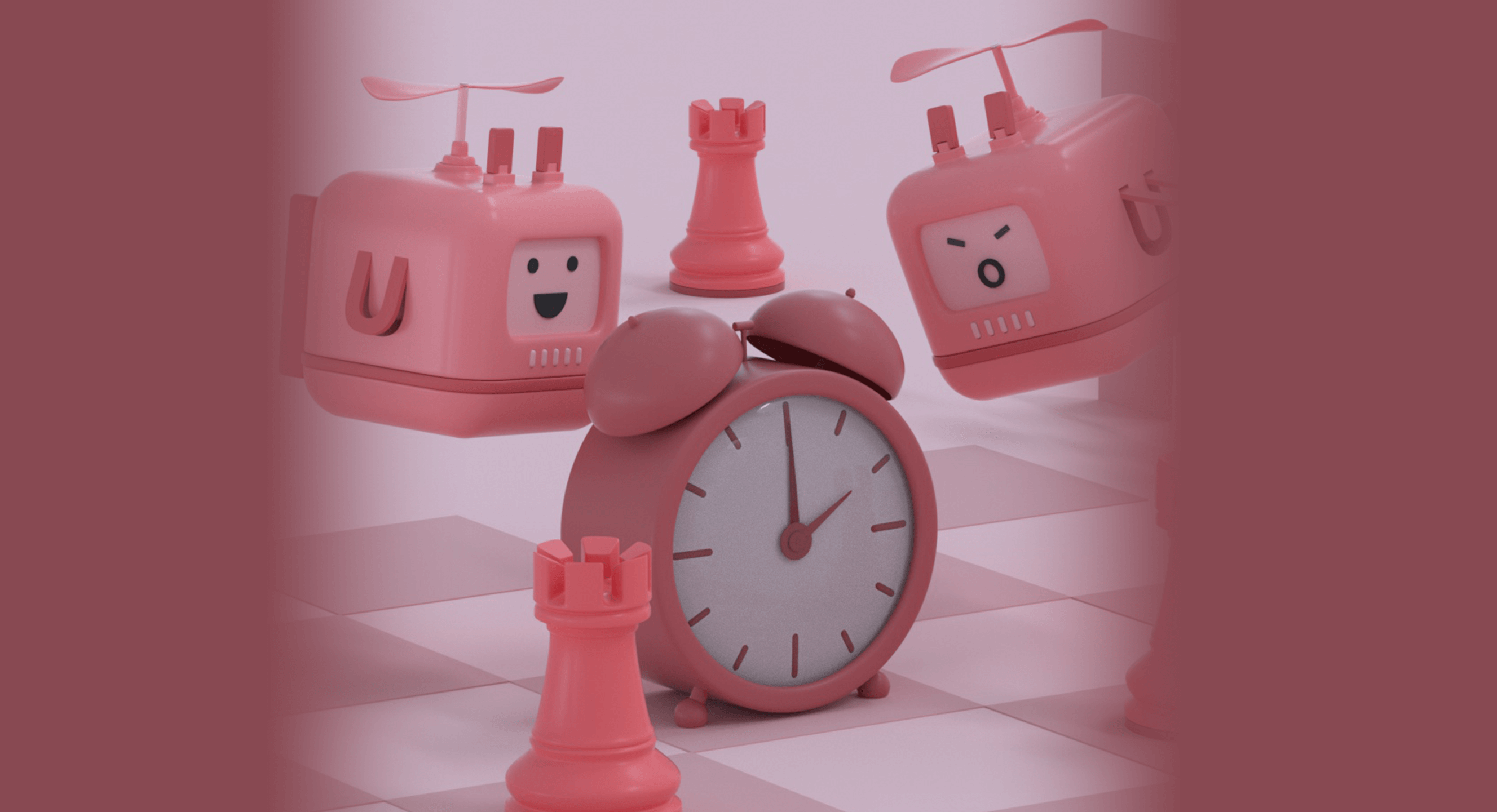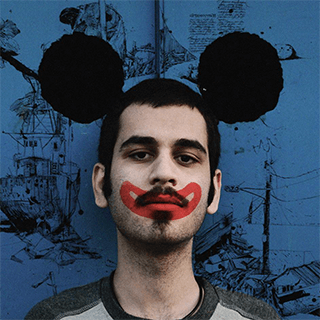 3D Motion Designer
Ali Molavi
[Current]
IDEA School: Motion Graphic Instructor (July 2015 - Current)
Freelance 2D Animator, VFX Supervisor, Compositor and 3D Motion Graphic Artist (July 2007 - Current)
Recognizable
Projects & Awards

[Projects]
Film Director (May 2011 - Oct 2015)
Shahr Pak: Video Game DIrector (May 2009 - April 2010)
Tax Taxi: Video Game Director (July 2009 - March 2010)
Iran Computer Bazar Simulation: 3D Environment Simulation (April 2009 - March 2010)
The Strangers: FPS Video Game Director (May 2009 - Feb 2010)
Kid Manager: C# Programming (July 2008 - June 2009)
Civil Engineering and Manufacturing Co: Advertising Designer (June 2006 - Aug 2008)


Instagram
Animate Using Keyframe
& Timeline Principles

Bend and Twist Objects with Deformers
Use Mograph & Cloner in an Animation

Octane Materials &Textures
HDRI Lighting in C4D & Octane

After Effects Compositions
Learn The Principles and Their Applications
Learn the key principles of 3D animation and how they are applied in order to create visual designs that are truly satisfying to watch, also learn to create the trendy, smooth, and hypnotic loop animations that are frequently used in commercials and are popular on social media.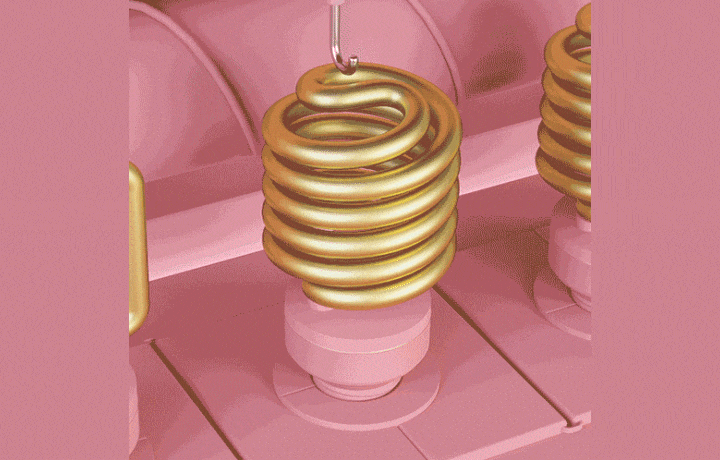 Explore and Apply Materials & Textures In Octane Render
Learn what a render engine is and why Octane Render is frequently used, starting from the basics. We'll then explore the different types of materials there are and how to apply those textures using different tools.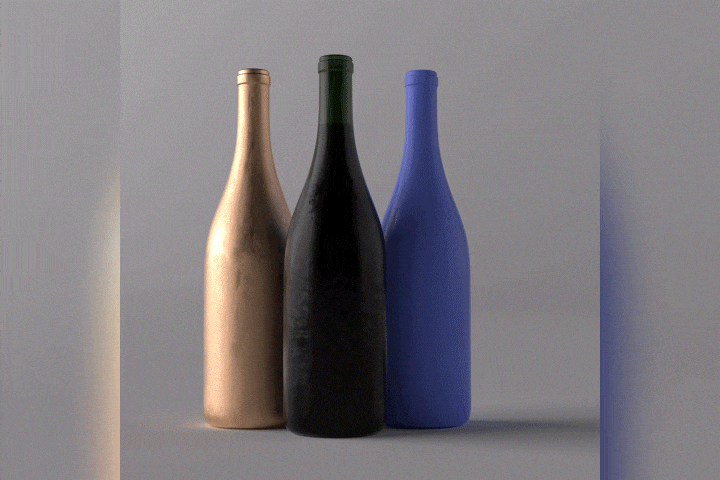 Create Your Own
Satisfying Motions
Use C4D to create the same beautifully smooth, and satisfying animations that are frequently used in advertisements or sold as NFTs. Satisfying animations also known as satisfying loops have become one of the most popular styles of 3D art, learning the skills to create this type of art will definitely benefit you in your journey as a 3D artist.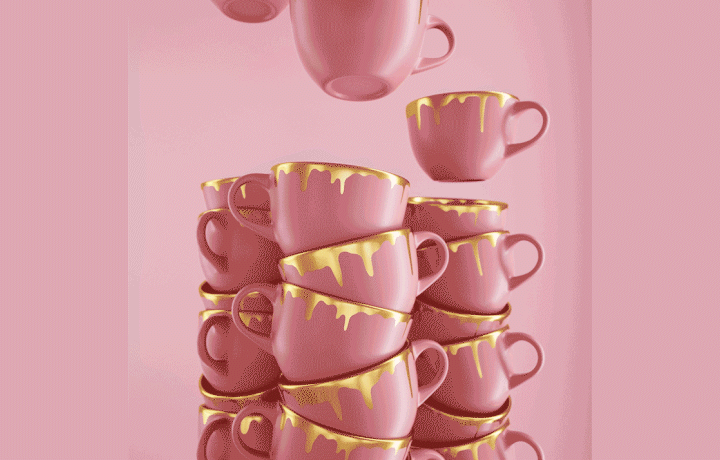 Class Details
You'll Learn
Create a Variety of 3D Models

Create various 3D models and manipulate polygons using advanced modeling tools (Deformers, Mograph, and other essential tools).

Develop Satisfying Animations

Learn techniques to animate 3D models in smooth and satisfying ways to make them more appealing.

Realistically simulate the environments, characters, and objects by focusing on object dynamics.
Texture and Material Design in Octane

Learn how to create different types of textures and how to design them.

Realistic Octane Scene Lighting

Realistically simulate the environments, characters, and objects by focusing on object dynamics.

A bonus section for those interested in NFTs: Acquire the background knowledge needed to create NFT art and become an NFT Artist.
Unlimited Access
Best Price
Buy now, get unlimited access.
(자동 구성) 가격이 인상됩니다.
This special offer ends soon.
Buy now and save!
SSECTION 01. Introduction of the Artist
01. Orientation & Intro
Introducing your instructor
Class overview & helpful websites
SECTION 02. Getting Started With 3D Modeling Using Cinema 4D
02. User Interface & 3D Navigation
Introduction to Cinema 4D and its UI
Software Settings & Preferences
03. Primitive 3D Objects & Spline Objects
Basic types of 3D Objects
What are Spline Objects?
04. Polygon 3D Modeling
Need-to-know principles?
What are Polygons?
Extrude & Inner Extrude and it's application
05. Generators for 3D Modeling
Introducing Generators
How are the Generators used in procedural modeling?
06. Volume
Introducing Voxels
Using volume tools to model abstract, industrial, and smooth welded object
Using SDF effects to apply details to our models
07. Animation & Keyframe Principles
Introducing project settings for animation
What is timeline and keyframes?
How to Animate Coordination and other attributes
08. Timeline Principles
Going through a timeline panel
Introducing Dope Sheet and F-Curve modes
Learning how to adjust keyframe Curves
09. Deformers
Modeling bent and twisted objects using Deformers
Creating animations with the use of Deformers
10. MoGraph Basic and Cloner Object
Taking a closer look at the vast number of MoGraph tools
Learn their uses in Modeling, Animations, and more
11. Essential Effectors
Different effectors and adjusting MoGraphs
12. Voronoi Fracture
Learning Voronoi fracture tool for modeling and more
SECTION 06. Dynamics & Simulations
13. Dynamic Basic
Introducing C4D physics and dynamics
14. Hair Simulation
Learning hair tools and its uses in objects
How to simulate it in animation
SECTION 07. Octane Material & Texturing
15. Brief Introduction to Octane and Shaders
What is a render engine? What is Octane?
An overview of different types of materials
16. Texturing
How to apply texture using diffuse, roughness and more
Using data images like bump and normal maps for extra details
SECTION 08. Octane Lighting and Camera
17. HDRI Lights
Introducing HDR images and it's use
How to achieve distinct, and optimal results?
18. Lights and Shadows
An overview of different types of lights and their effects
19. Camera
Introducing Thin lens and Panoramic cameras
Camera properties such as DOF, Focal Length, and motion blur
Learning how to make various camera movements
SECTION 09. Octane Render
20. Setup Render Settings
Understanding different render methods
Introducing rendering samples and depths in Octane Render
Setting up output files and understanding Multipass
SECTION 10. After Effects Compositions
21. Intro to Adobe After Effects
Introducing After Effects and its UI
Working with image sequences and compositions
22. Compositing 3D Animations in AE
Adjusting compositions through Color Grading and visual improvements
Using Multipass channels to create visual effects
Adding more details & Exporting the final result
23. What is an NFT?
Get an inside look into NFTs and Blockchain Technology
How does ownership in Blockchain work
24. Creating NFT Art
Using what you've learned and creating your NFT
25. Becoming an NFT Artist
Looking through the best websites to "Mint your Artwork"
What are the best ways to promote your NFTs
26. Final Thoughts & Outro
Sharing insights as a Motion Design Artist
Tips on how to be a successful 3D artist
Conclusion & final thoughts
Interview
with 3D Motion Designer Ali Molavi


Question.01
Is there a specific reason why you chose this specific topic/themes?


These types of animations have become so popular and have been used in commercials, video arts, animations, and NFTs. It's also a great way to get started and expand your knowledge with Maxon's Cinema 4D and 3D design in general.
Question.02
What makes your class different from other classes?


This class is planned and designed by two professional 3D Artists and gives the students a deep understanding of key principles of 3D animation and design. It also focuses on a popular style of 3D animation, which many designers can use to expand their skill set.
Question.03
Please share your thoughts on the job market of the industry


3D is used in many areas of motion design including Advertising, AR & VR, Video Games, Projection Mapping & more. It is crucial to add 3D and Motion Design to your tool belt if you are a designer. It will bring opportunities for beginners to meet the increasing demand in 3D use in general.
Question.04
What is "go-to" or "must-have" tools in your industry, and why?


Basic 3D design knowledge is necessary in this industry. On the other hand, the tool that is really unique to Cinema 4D is MoGraph. It enables the artists to achieve their goal much easier compared to other software. Octane Render itself is also fast and reliable compared to other render engines.
Required Programs
This course uses Cinema 4D R25, Octane Render, and Adobe After Effects. Please purchase and install these program(s) for an optimized lecture experience.

*These programs and/or materials will not be provided with the lecture.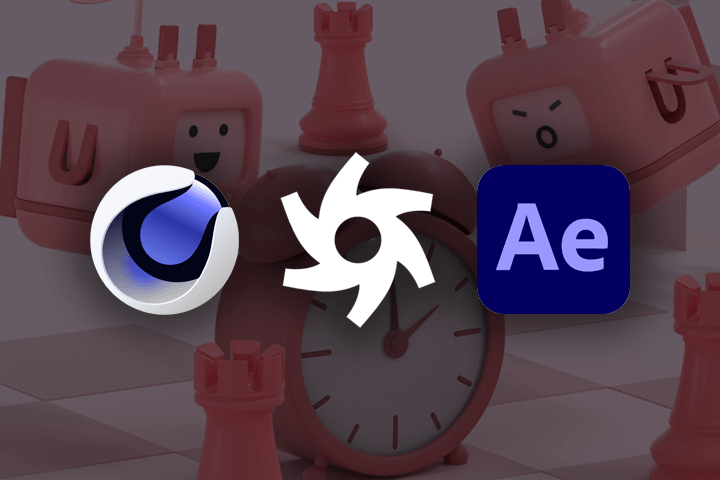 Recommended Class
Like this class?
Then check these out!
[IMPORTANT NOTICE]

*Please note that the information on this page is subject to change without prior notice.
*Would you like to learn more about our refund policy? Please check here.
*Please check our FAQ for Copyright and Proprietary Rights, User-Generated Content, Security, and Violation information.