[Summersplash]3DDesigner,Rezaliando Details
Class Intro
3D Designer, Rezaliando

"Learn how to make effective use
of key visual design through typography
and discover it's importance in the field."

Want to learn how to create key visual designs
that clearly communicates your vision?
Learn the basics of typography,
from modeling fonts, objects,
3D layouts, lighting, and more
with 3D Designer Rezaliando.

Content
Length: 20 videos
(Duration 10h 13m)
Difficulty: Basic
Unlimited views

Video Details
Audio: English
Subtitles: English
(In Production)

Software Required
Photoshop
Illustrator
After Effects
Cinema 4D R23
Redshift 3.0

Perks
13+ Class exercises
Before & after files for class exercises
Final work: 1 still version,
1 mp4 version
Final work file
Expert 3D Designer
Rezaliando's Profile & Portfolio
Rezaliando
3D Designer

Hi, I'm Rezaliando from Indonesia and
I am a Malaysia-based 3D designer & artist.
I am one of the design directors and co-founders
of Machineast, a creative studio based in Malaysia
that focuses on creating highly aesthetic 3D key visual,
graphic design, and motion graphics.

I started my journey in the design industry in 2007,
and have been working with several design studios
in Malaysia & Singapore.

I have collaborated with global creative agencies,
art museums, and leading brands such as Nike, IBM, Apple,
Samsung, Ubisoft, Sephora, and Uniqlo just to name a few.

Aside from working at my studio,
I have been teaching students the fundamentals of design
and have also been sharing tips & insights
for working in the design industry.
Over the past years, I have been invited to
some international design conferences as well.

In this course, I will be sharing my design process
and you will be able to learn how to create
compelling 3D designs and have fun designing
3D typography & visual composition for digital art.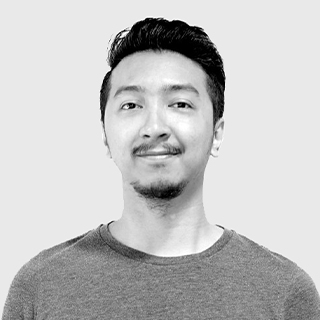 Design Director & 3D Designer at Machineast,
Rezaliando
[Current]
3D Designer


Recognizable
Projects & Awards
[Press - Online Publication]
Fubiz
VICE - The Creators Project
AIGA
Abduzeedo
Booooooom

[Exhibitions, Master class & Lectures]
Worldwide (Online):
QUARANTIN3D x Machineast Talk and Online Tutorial
Barcelona, Spain:
OFFF Let's Feed the Future
Malaysia:
Polycon International Digital Media Arts Festival
Confluence Plus Talk and Workshop
Jaipur, India:
Kyoorius Designyatra Design Conference
Singapore:
Wild Critters (Singapore Art Week)
UNIQLO x Machineast Visual Art Exhibition
3DSense Motion Graphic & Design Conference
Creative Freelancers Bootcamp
Manila, Philippines:
Graphika Manila

[Award]
The One Academy : Malaysia Top 10 Outstanding Creative Youth Awards 2017
Instagram
Using References to Build Mood Boards

Translating Your Ideas into Sketches
Modeling: Overall 3D Layout

Lighting 1: Bright Environment

Lighting 2: Dark Environment
Lighting 3: Different Kinds of Shadows

Building Redshift Shaders

Setting Proper Keyframes & Timelines
Set Up & Composite Your 3D Scene Through Typography Design
Setting up a 3D scene can be overwhelming. It is important to plan your initial ideas by sketching before executing them with 3D software. Plan what you want to do and find out what's the goal of the design.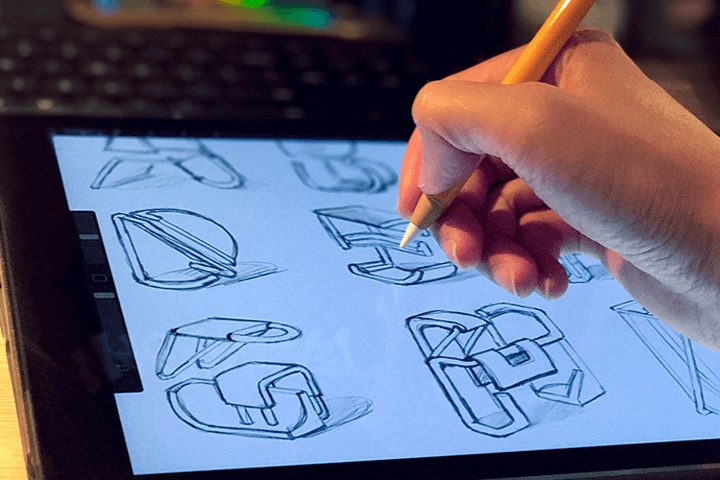 Customize Your Key Visuals To Add Personality To Your 3D Scene
There are many fonts out there. Choosing the right font and customizing it for your 3D scene will give it so much more personality and make your work unique.
Animate & Elevate Your 3D Scene
Elevate your 3D scene by adding animation not just for 3D assets, but also for the 3D camera. By adding the right keyframes and proper curves, your scene will look alive and impactful.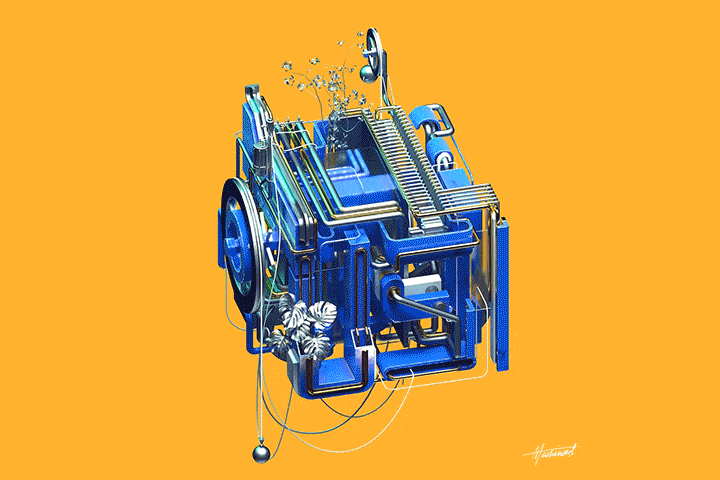 Class Details
You'll Learn
Conceptualize Your Ideas into 3D Design

Always plan your design composition, color choices, mood, and the direction you want to create. These are critical decisions if you want to achieve a successful 3D design.

Learn the Importance of Lighting in a 3D Scene

Like the rules of photography, you have to know how to light your 3D scene digitally. Every light placement matters and it must support the story and convey the mood visually.

Master Design Compositing

Learn how to create a convincing 3D design for your viewers by combining all 3D elements of a particular shot or image.
Speed up your animation process by preparing animatic (shaderless preview animation) before you press the final render.

Foolproof Industry Design Workflow

Always answer the design brief and deliver what's wanted. During the process, always prepare additional versions in case your initial ideas are not working.

The Prospect of Future 3D Design

As technology continues to advance, there will always be new opportunities for 3D designers to use the digital space. It'll continue to evolve and 3D design will adapt to it.
Unlimited Access
Best Price
Buy now, get unlimited access.
(자동 구성) 가격이 인상됩니다.
This special offer ends soon.
Buy now and save!
01. Orientation & Introduction
Brief self-introduction
What you will learn in the course
Introduction to 3D key visual + simple animation for beginners
SECTION 02. Exploration & Idea Development
02. How to Set the Big Picture
Plan your concept & idea
See the bigger picture of the concept
Provide additional ideas
Consider the basics of shapes, curves, layout, & composition
03. References, Moodboards And Sketches
Browse through some references online
Learn & study why those references work
Look through the unlimited reference resources on Behance & Pinterest
Figure the initial form, composition & layout
Prepare at least 3 sketches from the same idea
04. Building Your Key Visual Elements
Finalize the layout
Create secondary assets
Set the overall design direction
05. Creating KV Elements in Illustrator Part 1
Customize the type design
Play around with composition and new placement
Prepare secondary 2D assets
06. Creating KV Elements in Illustrator Part 2
Create 2D elements from image reference
Prepare secondary 2D assets
SECTION 03. Intro to 3D Modeling
07. Easy Guide to C4D UI Part 1
General introduction to the tools for the course
Adjust viewports, tools, shortcuts & render engine to improve the working in 3D workflow
08. Easy Guide to C4D UI Part 2
Continuation of part 1
Introduction to additional tools for course
09. Modelling Fonts & Objects Part 1
Try to take the basic tools to model the 3D fonts
Stage the overall 3D layout
10. Modelling Fonts & Objects Part 2
Add details to the 3D fonts
Apply details on secondary 3D objects
11. Modelling Fonts & Objects Part 3
Model Organic assets
12. Adding Details Part 1
Add details to the 3D fonts
Add details to the secondary 3D objects
Add details to the overall 3D layout
13. Adding Details Part 2
Add details to the secondary 3D objects
Model additional assets
Add details to the overall 3D layout
14. Adding Details Part 3
Add details to the 3D fonts
Add details to the secondary 3D objects
Add details to the overall 3D layout
SECTION 04. Fundamentals of 3D Lighting & Material
15. Understanding Lighting
Brief explanation of rules of photography
Plan the right look of the 3D scene
The importance of light on a 3D scene
Understand the 3 point light rules
The importance of HDRI
Understand the different kinds of shadows
16. Texture & Shader Part 1
Learn how to use Redshift
Understand Redshift materials
Understand Redshift nodes
Understand Redshift workflow
17. Texture & Shader Part 2
Build multiple RS shader for the project
Adjust the overall RS shader & lighting
SECTION 05. Basic Keyframes & Animation
18. Animation, Keyframes, and Timeline
Apply proper keyframes for the 3D camera movement
Stage the right placement
Set up Portrait Cam & Wide Cam
Set up the right camera settings
Apply proper keyframes for the 3D assets
Control the right F-curve for each keyframe
SECTION 06. Output & Folder Management
19. Output Render & Folder Management
Set up Portrait & Wide output
Create proper output render folders & hierarchy
Name proper output names for each renders
Check output render for any errors & visual artifacts
SECTION 07. Final Compositing
20. Final Compositing with Photoshop, After Effects, and Media Encoder
Apply final touches & grading in Photoshop for a still image
Apply final touches & grading in After Effects for animation sequence
21. Design Doesn't End Here
The future of 3D design
New tech, new medium & new platforms means new opportunity for 3D designers
The future tech is bright with Augmented Reality, Virtual Reality, large outdoor displays, etc.
Interview
with 3D Designer Rezaliando


Question.01
Is There a Specific Reason Why You Chose This Specific Topic/Themes?


I believe a good design must communicate well. One of the best ways to communicate in design is through typography. Choosing the right type for the right design is often neglected. I hope with this course you will aware of the importance of type design and how to play with typography design effectively.
Question.02
What Makes Your Class Different From Other Classes?


Typography is one of the most important assets in design. Not only does it serve as a way to communicate the message to the viewer, but it also serves as a main/hero asset for the overall composition. The focus of this course is compositing typography design with animation. Something that would appeal to any designers who work with design agencies or designers who just want to explore compositing with typography.
Question.03
Please Share Your Thoughts on the Job Market of the Industry


In terms of accessibility, the internet now has everything that you need to do almost anything and everything. This is not just for learning, but also for work. You are now given the option to work remotely and enjoy work at the comfort of your home. And this gives artists so much flexibility to learn on their own and work with clients remotely. I could see a rising supply & demand in remote design jobs worldwide. No matter where you are, you will be sought after and appreciated as long you have a good internet connection.
Question.04
Please Share Anything You Would Like to Add to Your Students.


Stay motivated and surround yourself with creative people. Get inspired by new things and design techniques. I've gone through my "10,000 hours" of work experience by working and collaborating with different people from design agencies, directors, and designers from different studios. By doing so, I wanted to find my own style, and strengths, and learn as many techniques as I could from my seniors so I could best prepare myself to work in the industry. After many years of learning, I got the chance to get together with my partner in 2016, and we now run our very own design studio and call ourselves, Machineast.
Required Programs
This course will use Photoshop, Illustrator, After Effects, Cinema 4D R23, and Redshift 3.0

Please purchase and install these program(s) for an optimized lecture experience.

*These programs and/or materials will not be provided with the lecture.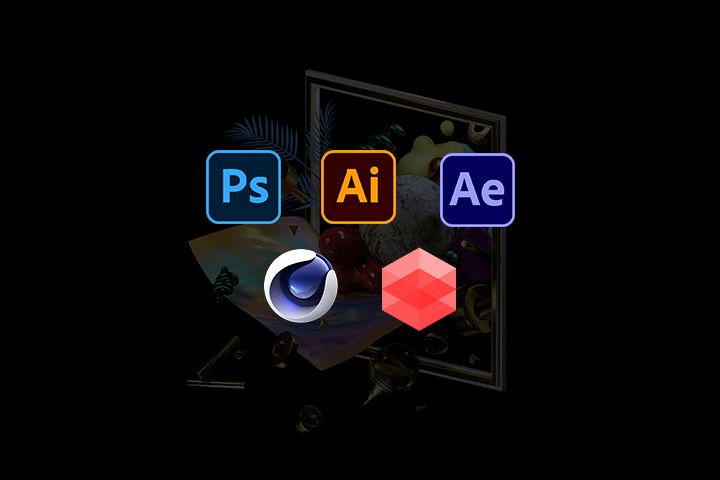 Recommended Classes
Like this class?
Then check these out!


[IMPORTANT NOTICE]

*Please note that the information on this page is subject to change without prior notice.
*Would you like to learn more about our refund policy? Please check here.
*Please check our FAQ for Copyright and Proprietary Rights, User-Generated Content, Security, and Violation information.