[Summersplash]ArtDirector,BryantNichols Details
Class Intro
Art Director, Bryant Nichols


"Learn the necessary skills to create garments
and bring them to life with 3D characters."
Class Preview
Still Not Sure?
Check Out Bryant Nichols's Class Preview!


Chapter 8.
Fit 1: Sports Wear
1. Medium - Bike shorts, jackets, body suits, and gloves
The future of 3D design will rely heavily on the creation
and use of digital avatars and digital garments.

Get a look at how to start creating realistic designs,
direct your own fashion line,
and make realistic characters in Cinema 4D.

Content
Length: 21 videos
(11h 38m)
Difficulty: Intermediate
Unlimited views

Video Details
Audio: English
Subtitles: English

Software Required
Daz Studio 4.15
Marvelous Designer
(9, 10, or 11)
Maxon Cinema 4D
(R21-R23. 110)
+ RedShift 3.0
Adobe After Effects

Perks
Patterns
Fabrics
Pose Samples
Textures

Expert Fashion Art Director,
Bryant Nichols' Profile & Portfolio


Bryant Nichols
Art Director

Hello! This is Bryant Nichols,
currently an Art Director at Future Deluxe,
a world renowned creative studio
focused on innovation for future facing brands.

I've spent years in the industry
at world class studios
such as ManvsMachine, the Mill,
and now Future Deluxe honing my craft,
creating 3D imagery for global brands
like Microsoft, Google, Facebook, and Nike.

I would like to share my insights and skills
through my class.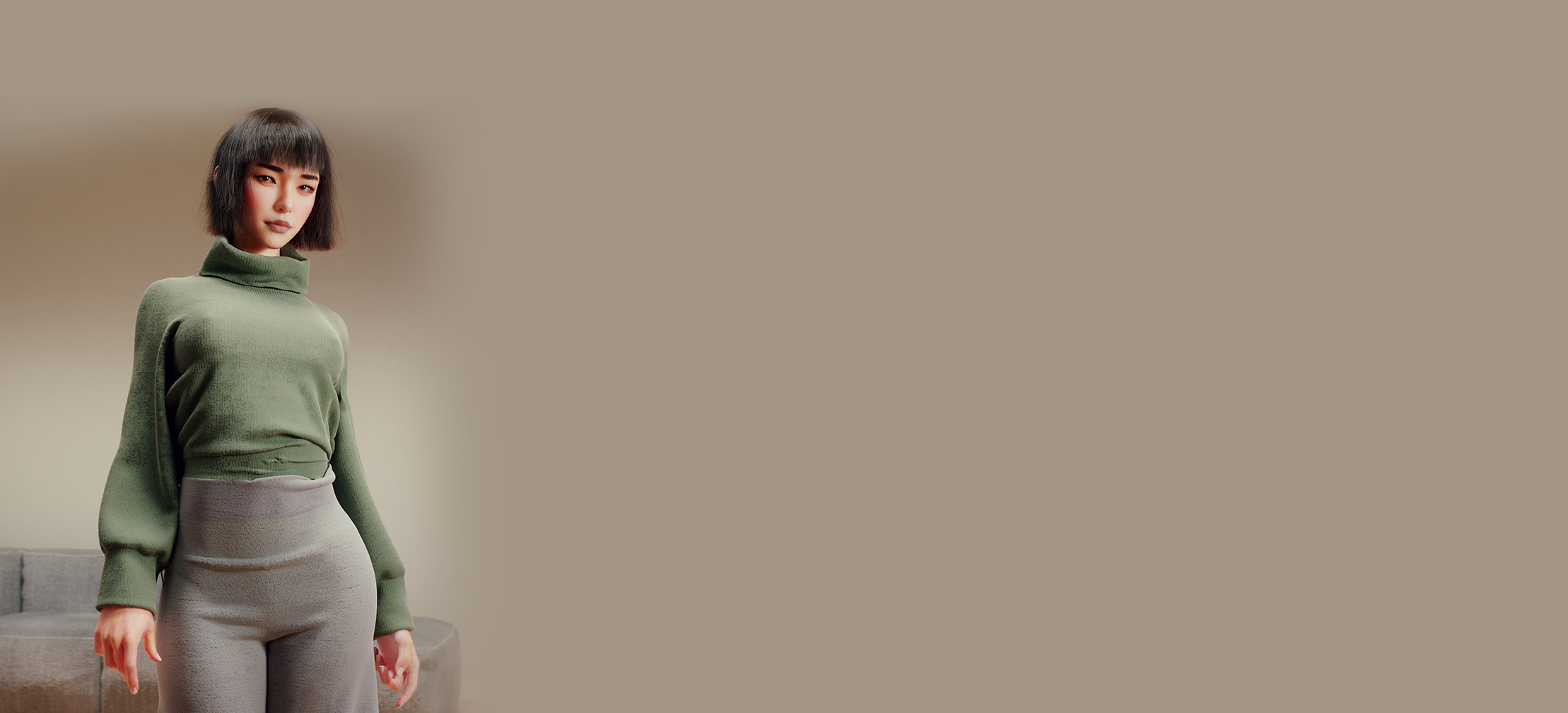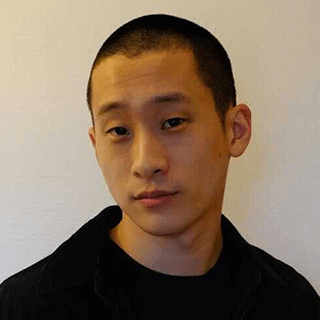 Art Director,
Bryant Nichols
[Current]
Art Director at Futuredeluxe

[Former]
Designer at Man vs Machine
Recognizable
Projects & Awards
[Recognitions]
Adobe's 20 Creatives to Watch 2018
Surface Magazine's Standout Instragram Account 2018
Featured in Ballpit Magazine
Instagram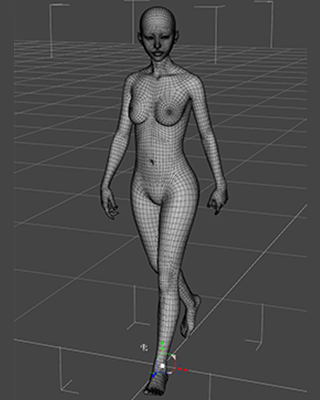 DAZ 3D Character Creation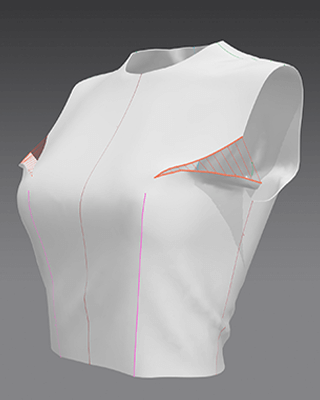 Blocking / Fitting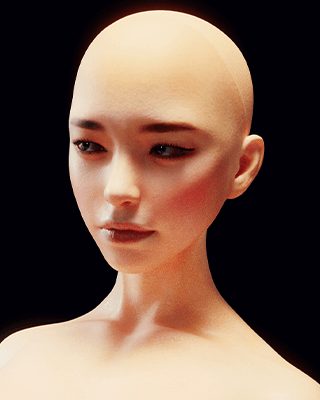 Skin Texture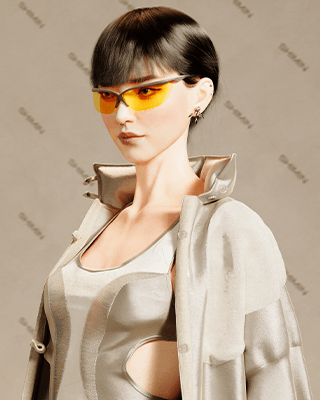 Hair 1: Short Hair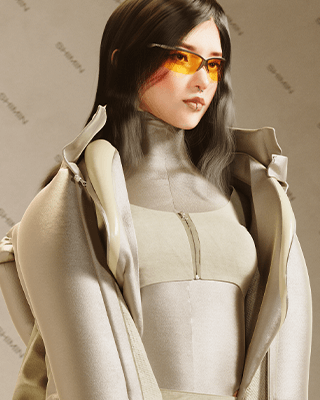 Hair 2: Long Hair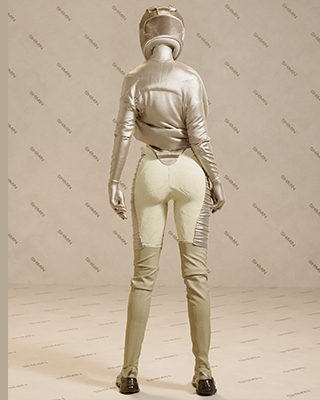 Outfit 1: Sports Wear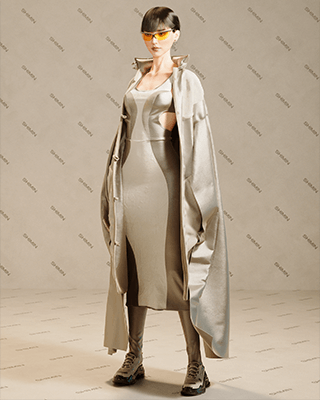 Outfit 2: Spring/Summer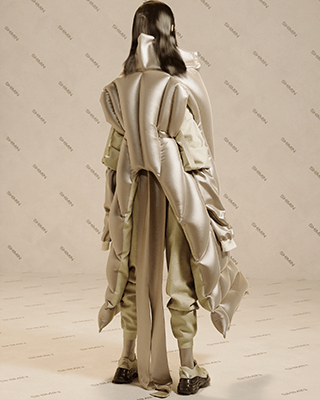 Outfit 3: Fall/Winter
Studying Real Life Garments to Create More Realistic Designs
Study how garments are made and fitted in real life. This fundamental understanding of these techniques will help immensely when it comes to creating believable clothing.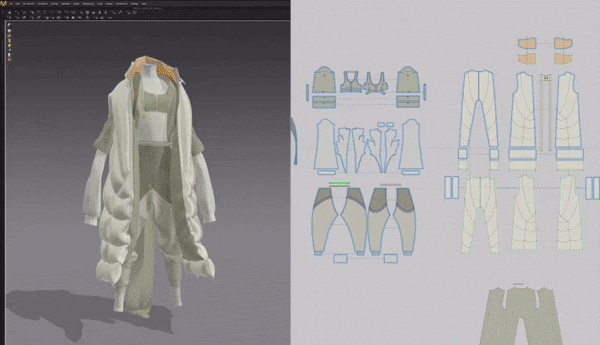 Art Directing Your Own
Digital Fashion Line
Forming a unique vision for your garments and using workflow tips and tricks to make your garments stand-out.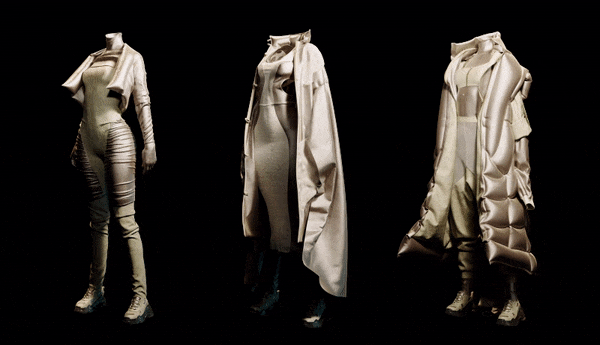 Realistic Human Characters
in Cinema 4D
A notoriously difficult task made creative and simple inside of C4D + Redshift.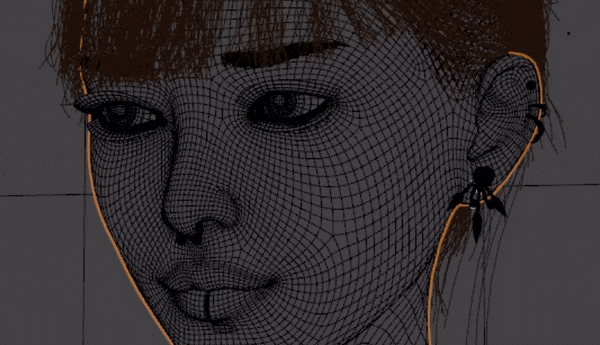 Class Details
You'll Learn


We will look at real garments and fabric patterns to learn about how clothes are made.

We will go over how to develop and focus on art direction for your outfits.

We learn how to use Marvelous Designer to build a series of outfits. Starting easy and getting more complicated as we go along.
We learn how to use Redshifts to add textures to a series of outfits you created with Marvelous Designer.

Clothing is nothing without the human so we'll spend time to create a realistic model to best showcase our designs.

Explore different lighting and styling techniques to highlight a garments best features and make even simple clothes look great.
Unlimited Access
Best Price
Buy now, get unlimited access.
(자동 구성) 가격이 인상됩니다.
This special offer ends soon.
Buy now and save!
01. Orientation
Introducing your instructor
What you will learn
Helpful websites and software programs
SECTION 02. Creating Your Model
02. Overview of Daz 3D
Overview of the interface
03. Default Character Creation
Create default character
Posing character
Adjusting character look
Export OBJ/ABC and textures
SECTION 03. Marvelous Designer Basics
04. Overview of Marvelous Designer
Overview of program
Import DAZ Character
05. Pattern Basics
Study how fabric patterns are constructed
06. Creating Your Blocks + Fitting
Create basic sample garments
SECTION 04. Designing Your Garments
07. Creating a Vision for Your Designs
Studying garments and fashion designers to create your own custom looks
08. Fit 1: Sports Wear
Medium - Bike shorts, jackets, body suits, and gloves
09. Fit 2: Spring/Summer Wear
Medium - Coats, dresses, and sock boots
10. Fit 3: Fall/Winter Wear 1
Hard - Body suits, puffer coats, and harem pants
11. Fit 3: Fall/Winter Wear 2
Hard - Body suits, puffer coats, and harem pants
12. Exporting Garments
Set up UVs
Quadrangulate mesh
Export
SECTION 05. Styling & Rendering 1
13. Overview of Cinema 4D
Overview of program
Import Assets
Set up OCIO/ACES
14. Building an Environment for Your Character
Build a simple environment
Add accessories, shoes, etc.
15. Lighting
Lighting basics
HDRI & area lights
SECTION 06. Styling & Rendering 2
16. Garment Materials
Sourcing textures
Setting up fabric materials
17. Skin Materials
Collect textures from DAZ
Setting up skin materials
18. Overview of Hair Tools in C4D + Hairstyle 1
Overview of hair tools: Setting up C4D/Redshift for hair materials
Short hair style
19. Hair Style 2
Styling long hair
20. Render Settings
Optimizing render settings
Setting up AOVs for compositing
21. The Finishing Touches
Import AOVs from C4D
Combine layers and color correct
*The curriculum images and associated content can be changed without prior notice.
Interview
with Art Director Bryant Nichols


Question.01
Is there a specific reason why
you chose this specific topic/themes?


The future of 3D design lies in the creation and use of digital avatars and digital garments. As more and more of our lives are spent in the digital realm the need for detailed digital portrayals of human beings grows everyday.
Question.02
What makes your class different
from other classes?


This class focuses not only on the creation of garments, but also the necessary skills to bring them to life through 3D characters, lighting, textures, and environments. My class also touches on creating garments with a focused Art Direction as if you were the Art Director of a new Fashion Brand. It is impossible to find tutorials that detail each step of this complicated process so I wanted to compile all that I've learned into one comprehensive course.
Question.03
Please share your thoughts on the job market of the industry


In my experience there is a definite shortage of artists/designers in the industry. Most studios are always looking to add on people as either staff or freelance for a specific project need.
Question.04
What do you think is the most important trait(s) to success in your industry?


Discipline. Consistent, focused amounts of time spent developing ones skills outside of the workplace environment. If you never do work outside of your day job you risk losing your unique personal taste.
Required Programs
This course will use Daz Studio 4.15, Marvelous Designer 9,10,11, Maxon Cinema 4D R21-R23.110 + Redshift 3.0 and Adobe After Effects.
Please purchase and install these programs for an optimized lecture experience.

*These programs and/or materials will not be provided with the lecture.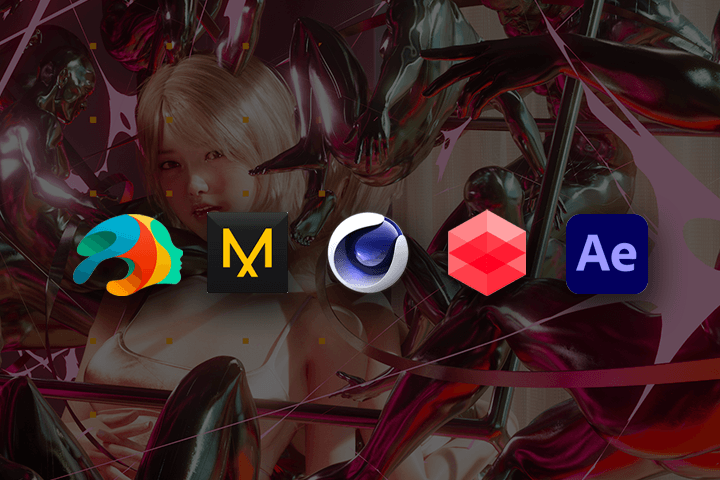 [IMPORTANT NOTICE]

*Please note that the information on this page is subject to change without prior notice.
*Would you like to learn more about our refund policy? Please check here.
*Please check our FAQ for Copyright and Proprietary Rights, User-Generated Content, Security, and Violation information.