3DArtist,Jun-EunKim_김준은 Details
Class Intro
3D Artist, Jun-Eun Kim


"It's important to understand
when, where, why, and how
to use Maya and Nuke."

It's hard to find a "field experienced" lecturer
and even harder to find one
with international industry experience
offering Maya classes.



This class will teach you
what you need to know to create artwork
using the 3D Tool Maya:
From HDRI to LookDev, lighting, final rendering,
image manipulation, and even the theories behind it.

Get access to the industry knowledge
and work process of 3D Artist Jun-Eun Kim
and tap into his 14 years
of Major Hollywood film-making experience.



Content
Length: 30 videos
(13h 35m)
Difficulty: Advanced
Unlimited views

Video Details
Audio: Korean
Subtitles: English

Software Required
Maya version 18
Nuke 11

Perks
1 practice exercise
8 Nuke files, photographs
Over 30 scanned images
65 VFX source images, Modeling source
Hollywood Film 3D Artist,
Jun-Eun Kim's Profile & Portfolio
Jun-Eun Kim
3D Artist

Hi, I'm 3D Artist Jun-Eun Kim.

I'm currently a Senior Lighting Technical Director
at ILM in Vancouver, Canada.

Working at the internationally famous VFX studio
since 2006 (over 14 years),
I've been able to take part in films
such as The Avengers, the Spiderman series,
Black Panther, Aladdin, and more.

I've met many who have learned Maya
but struggle to use it to its fullest potential
when working in the field.

I'll be sharing personal insights
obtained over the years
to show you how to use Maya efficiently a
nd produce high-quality results.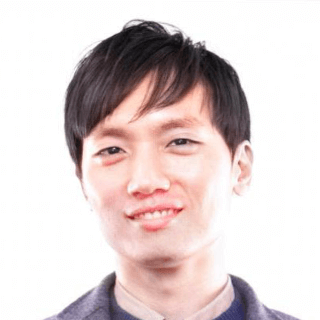 3D Aritst,
Jun-Eun Kim
[Current]
Senior Lighting Technical Director at Industrial Light & Magic

[Former]
Senior Lighting TD/Compositor at Luma Pictures
Roto Artist / Lighting TD at Iloura (Method) Modeler at Rising Sun Pictures
Recognizable
Projects & Awards
[Projects]
Jungle Cruise(2020)
The Irishman(Netflix)
Aladdin (2019)
Alien : Covenant (2017)
Ant-Man and The Wasp (2018)
Black Panther (2018)
Thor : Ragnarok (2017)
Spider-Man : Homecoming (2017)
Doctor Strange (2016)
Captain America: Civil War (2016)
Deadpool (2016)
Ant-Man (2015)
Avengers: Age of Ultron (2015)
Mary Poppins Returns (2018)
A Wrinkle In TIme (2018)
Underworld 5: Blood Wars (2016)
The Last Witch Hunter (2015)
Insurgent (2015)
I, Frankenstein (2014)
Thor: The Dark World (2013)
After Earth 2000(2012)
Killer Elite(2011)
The Warrior's Way(2008)
Harry Potter and The Half Blood Prince(2008)


Vimeo
01. Capturing Scene Lighting

Capture the light of a scene through HDRI to duplicate in Maya.

Decide the base color and use the aiNoise Node to create a more photo-realistic quality.

Form a complex structured headlight and create a light-bulb with meshlight.
Apply Arnold Renderer Shading to create shadow effects and manipulate the lighting during this practice exercise.

Add more details by applying fog and steam using blur and other effects.

Create life-like automobiles with various Arnold Shaders and different Nuke Nodes.
LookDev, Rendering, and Merging: Real-world insights from Hollywood!
Learn not only about color charts, HDRI production methods, lighting, and merging but also take a look into samples using LookDev with Arnold Shader - which is an essential part of 3D work in live action films.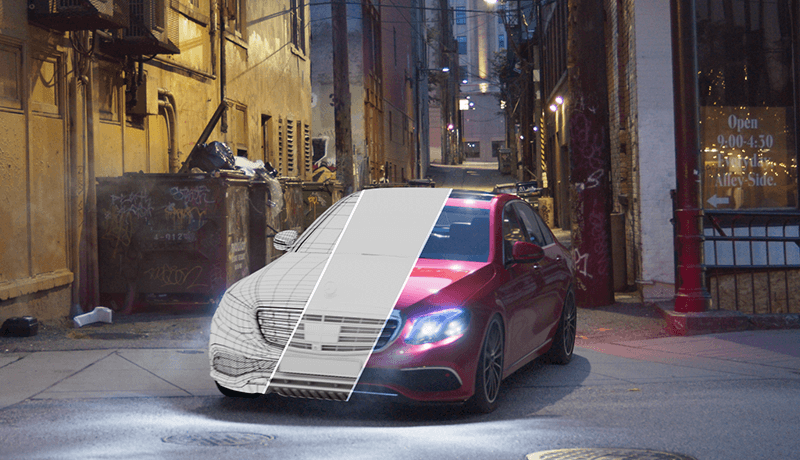 Rendering & Composition Tips for Natural Results
After creating a render setup, you'll learn to merge in Nuke and connect the results of CG rendering to live film.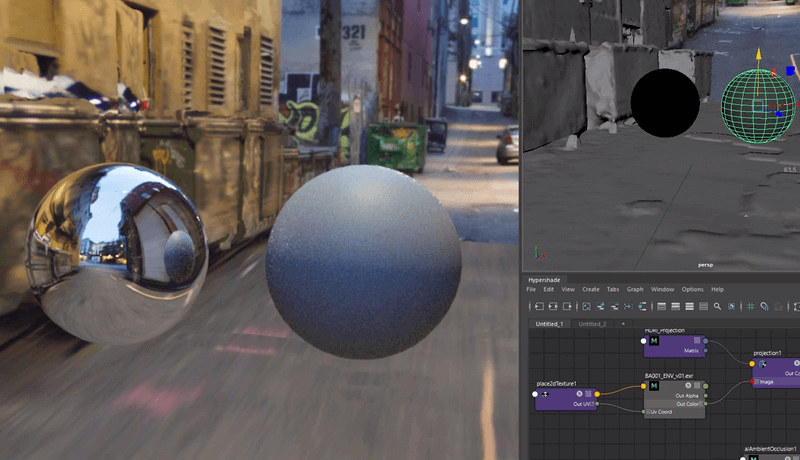 The Best VFX Files From an ILM 3D Artist
Develop insights you can apply to your own assets and characters with information about plate shoot videos, HDRI, camera tracks, and how to setup Maya.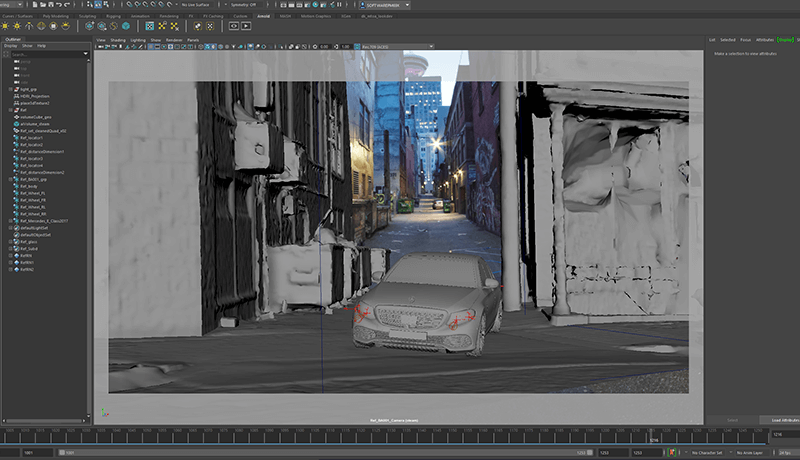 Class Details
You'll Learn


Arnold Shader: From A to Z

Create shaders as a practice exercise after setting up Maya and your model

HDRI Photography
and How to Use Equipment

Insights on ILM photography, how to use chrome/grey balls & the color chart, and ways of editing/correcting images.

Adjust colors of the HDRI camera and video camera to match them, and extract texture for light settings.
Overall tips on Maya lighting: Light rig set-up, calibration, LPE expression, light groups, etc.

Optimized Arnold Rendering

Create layers for automobiles, shadows, highlights, and learn elements of the Arnold Renderer.

Understanding & Manipulating: Light, Color, and Lens

After optimizing Nuke and creating plates, get insights on merging layers, lens flare, and adding camera grain.
Unlimited Access
Best Price
Buy now, get unlimited access.
(자동 구성) 가격이 인상됩니다.
This special offer ends soon.
Buy now and save!
01. Orientation
Instructor Introduction: Profile
Class curriculum and design philosophy/attitude
Practice sample file directory: content & vocabulary
SECTION 02. Arnold Shader: A to Z
02. Preparing Lookdev
Basic Maya settings & model settings for Lookdev
Creating shaders for cars with a free Lookdev kit
03. Car Paint Shader
Creating an asset Lookdev with Arnold Car Paint
Deciding base color and capturing depth & photo-realistic details
04. Glass Shader
Creating simple car glass textures with aiStandard shader
Applying the blueness and uneven surface effect on glass
05. Headlight Shader
Creating complex structured headlights with previously practiced textures
Creating headlight bulbs through Meshlight & setting up AOV
06. Tire Shader
Simple but realistic car tires using a basic rubber texture and curvature shader in aiStandard
07. Completing Lookdev
Multiple textures on tires
Finishing off an interior and small components
SECTION 03. HDRI Filming and Equipment Usage at ILM
08. Equipment and Filming
Filming equipment & Nodal: Settings and how to use them
Film settings used at ILM
Using chrome/grey balls and color charts
09. Processing Raw Files
Editing & correcting images with Raw Therapee
Reducing camera noise & adjusting white balance
10. Creating HDRI with PTGui
Overall theory and instructions on control points, editing and viewing spherical panoramas, stitching HDR panoramas, and masks
SECTION 04. Optimized HDRI for Lighting
11. Adjusting HDRI
How to use spherical transform nodes and sample case
Understanding paint nodes
Erasing tripods and color charts
12. Color Calibration
Matching the colors of an HDRI camera & video camera
Adjusting brightness levels through color charts
Match-grade through grade nodes
13. Extracting Light Textures
How to extract lighting textures for light settings in Maya
Cutting out light textures with spherical transform
SECTION 05. CG Set Lighting in Maya
14. Light Rig Set-up
Locating HDRI in a 3D space
Understanding plate projection principles
Creating shadows with an AO shader
Creating an HDRI shader
15. Lighting Settings
Applying lighting textures
Lighting calibration through chrome grey sphere
16. Car Set-up
Creating headlights & tail-lights with IES light
LPE expression
The concept of light groups used for AOV
SECTION 06. Optimized Arnold Rendering
17. Car Layers
Creating layers with Maya's render setup
Collection concept & usage
Matte explanation & set-up
Basic AOV set-up for image manipulation
18. Shadow Layers
Creating shadows with projection shader & shadow matte shader
19. Headlight Layer
Creating road render layers with headlight flash
Creating background scenery with projection shader & aiStandard Shader
Applying LPE expression to AOV creation
20. Fog Layers
Creating fog with aiStandard volume shader
Difference between aiStandard volume & aiAtmosphere volume
Adding detail to fog with aiNoise
21. Steam Layers
Creating steam with aiStandard volume shader
Adding detail to steam with aiNoise
22. Optimized Car Rendering
Common tab settings for batch render
Arnold's adaptive sampling concept
Optimizing with AA_inv_density AOV & low light threshold
23. Optimized Final Rendering
Applying Arnold Optimization to remaining layers
Concept of clamping and a sample case
Optimized AOV: How & Why
24. Nuke Optimization Tips
B Pipe (B over A) theory
Optimizing with Bbox & Shuffle
25. Preparing Plates
Decreasing plate noise with denoise node
Extracting grain from denoised plates
Creating channels by shuffling the extracted grain
26. Light & Shadow Manipulation
Adding shadows with AmbientOcclusion, Projection Shader, ShadowMatte
Adding lighting with LPE divided lights to roads
27. Car Manipulation
Understanding Convole & Kernel
Adding natural coloring to cars with Grade
Creating headlight light scattering with Convole
Adjusting a car image to match camera lens quality with Shuffle
Headlight LED Blinking with simple Nuke expressions
28. Fog & Steam Manipulation
Creating accurate tracking information with Reconsile3D node
Adding detail to fog & steam with noise
29. Lens Flare Manipulation
Creating lens flare without plug-ins
Fixing tracker node made lens flare on cars
30. Camera Grain Manipulation
Understanding camera noise
Applying camera grain to cars
Interview
with 3D Designer Jun-Eun Kim


Question.01
What are your strengths
as a 3D Designer?


I'm great at grasping the background of principles as well as memorizing and applying techniques. Only with this deep understanding can someone efficiently use and create techniques. With this personal philosophy, I plan to answer questions, such as how to use HDRI, that many aspiring and even current artists in the field are curious about.
Question.02
What is the goal of this Class?


I wanted to create a comprehensive class with helpful tips based on my 14 years of movie-making experience: Create cutting-edge portfolio pieces by adding your own assets and animated characters to the Plate video footage, HDRI, Camera Tracks, Maya Set-ups, image merging & manipulations formats provided in my class.
Question.03
Why should I choose this class on Coloso?


Unlike other Maya tool tutorials, this class will thoroughly teach you the exact purpose and usage of each tool. I've planned this curriculum with sources that help you understand, operate, and lead to high-quality results.
Question.04
Who can benefit from this class?


This class is for everyone! From those who know the basics of the program but don't know how to use it further, those working on their portfolio, and those already working in the field but are curious about the systematized Hollywood VFX work process.
Required Programs
This course will use the following programs. Please install the programs in the version listed below.
- Maya version 18
- Nuke 11

* Maya ver.18, Nuke ver.11 is recommended but previous versions will not be of problem.
* Nuke trial version is also suitable for this curriculum.
* All programs and requirements will not be provided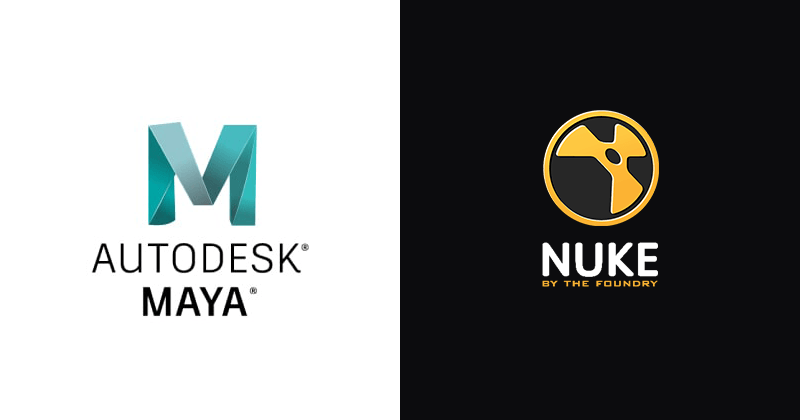 [IMPORTANT NOTICE]

*Please note that the information on this page is subject to change without prior notice.
*Would you like to learn more about our refund policy? Please check here.
*Please check our FAQ for Copyright and Proprietary Rights, User-Generated Content, Security, and Violation information.