MotionDesigner,GryunKim_김그륜 Details
Class Intro
Motion Designer, Gryun Kim


"Curious about the real-world process
behind the work of professional Motion Designers?
I'll teach you everything
you need to know and more!"

Class Preview
Still Not Sure?
Check Out Gryun's Class Preview!


Chapter 13. Hard Room
1. Bring together the objects we made to create a scene
2. Creating a shattered floor using Voronoi
If you long to make exquisite,
life-like motion graphics
but are failing to meet
your own expectations,
Motion Designer Gryun Kim's
first premium online class has
all the answers to your questions.

Bring your imagination to life
by learning and practicing Cinema 4D
& Octane Render - with tips from a real pro!

Sign up now
for the Cinema 4D Design & Octane Render class.

Content
Length: 20 videos
(11h 37m)
Difficulty: Intermediate
Unlimited views

Video Details
Audio: Korean
Subtitles: English

Software Required
Cinema4D
(R22.118)
Octane Render
(2020.1.4 R2)
Adobe After Effects 2020
(v 17.1.1)

Perks
11 practice exercises
50 C4D files
60 texture files
45 render files
9 AE files
2 AI files
131 pages worth of theory/
lecture content summarized
Industry Leading 3D Motion Designer,
Gryun Kim's Profile & Portfolio
Gryun Kim
Motion Designer

I'm currently working at Elastic,
a production studio in LA,
famous for making title sequences.

At Elastic, I've had the chance to work
on title sequences
for Hollywood films and television shows
such as Men in Black, DC Universe,
HBO, Amazon TV show, CNN, and more.

During my time at Giantstep
in South Korea,
I made motion graphics
for large companies
like Samsung, LG, KIA, Netmarble.

I also actively manage
the Korean Cinema 4D
User-Community website
for the growth of motion graphic designers.
There, we hold seminars
with global artists
and create online user group broadcasts
for people in the field
to communicate and share their experiences.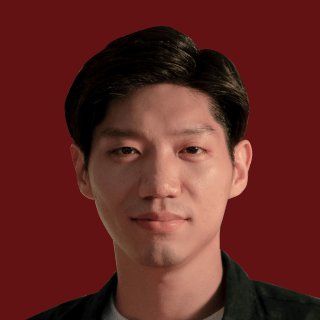 Motion Designer,
Gryun Kim
[Current]
Motion Graphic Designer at Elastic (Los Angeles, USA)

[Former]
Motion Graphic Designer at Giant Step (Seoul, South Korea)
Recognizable
Projects & Awards
[Sponsorship]
Public Certified Cinema 4D Artist
Cinema 4D New Software Tester

[Online Community]
2016-2018 CINEMA 4D Korean Usergroup Administrator

[Main Clients]
DC universe, HBO, CNN, Amazon, Men In Black, NRP, OFFF, The Pyeongchang 2018 Winter Olympics, Samsung, LG, KIA, Netmarble

[Main Projects]
DC universe - Doom Patrol title sequence
MIB - Men In Black:International title sequence
HBO - the swamp title sequence
CNN - John Lewis:Good Trouble
Amazon - HUNTERS
New Republic Pictures - Film Company Ident
OFFF Barcelona 2018 Main Titles
The Pyeongchang 2018 Winter Olympics - Opening&Closing Ceremony Stage Projection Design
Samsung - Galaxy S8 Teaser, Blue-Ray AV, Notebook Odyssey Gear
S2 IFA, SSD 950 Pro, CES 2016
LG - Gram Laptop
Netmarble - Marble Future Fight 2
Incheon International Airport - Media Wall Video Projection Design
KIA moters - KIA future film : Peter Returns
Salt Lab - Newborn Game Trailer
HERA - cell essence

[Global Awards]
2019 Clios - Doom Patrol Bronze
2019 Reddot - Krell Automotive Brand film WINNER
2019 Telly Award - Gemini OFFF title GOLD
2019 Muse Award - Gemini OFFF title Platinum

[Sponsorship]
MAXON Certificated Artist
MAXON New version beta tester
Marvelous Designer Certificated Artist
Quixel, WorldCreator, Poliigons, Kitbash Supporting

[Lectures]
2019 VSLAB Lecture - High Quality Modeling & Styleframe
2018 Polytech University Special Lecture- Cinema 4D
2018 VSLAB Lecture- Art of Styleframe
2016 Cinema 4D Usergroup Special Lecture- Octane render
2015 Cinema 4D Usergroup Special Lecture- Skyfall Making of

[Awards]
2019 Clios - Doom Patrol Bronze
2019 Reddot - Krell Automotive Brand film WINNER
2019 Telly Award - Gemini OFFF title GOLD
2019 Muse Award - Gemini OFFF title Pretinum
2017 Featured Cinema 4D MAXON R18 Release page - Crystal
2017 Featured Sportseoul, Joins News, Edaily, SBS broadcast - AR Runway The Studio K
2016 Featured CG MeetUp - Making of Homage to Skyfall Title Sequence
2016 Featured Artofstyleframe - Art Director and Motion Designer
2015 Featured Cgsociety, LostboyVFX, iamag, indiewire - Homage to Skyfall Title Sequence
2014 1st Prize - Hansung university The grand prize graduation. -Seoul, Korea
2013 2nd Prize - K-water UCC contest - Seoul, Korea
2012 2nd Prize - Korea Occupational Safety & Health Agency - Seoul, Korea
2012 3rd Prize - Korea Electric Power Corporation UCC Contest - Seoul, Korea
2012 3rd Prize - Peace Fine Art Assiociation Media Art Part - Seoul, Korea
2012 2nd Prize - Korea Elevator Safety Agency UCC Contest - Seoul, Korea
2012 1st Prize - id cosmetic surgery UCC Contest - Seoul, Korea
2012 1st Prize - K-water UCC contest - Seoul, Korea


Vimeo
Not just a lecture,
but an experience you'll never forget!


Learning-by-doing, goes a long way.
Understand the theories of motion graphics
by completing design exercises.
Create realistic textures and original artwork
following the tips and pipelines
for efficient workflows used by professionals.
The flesh and blood
of practical rendering theory
Learn the core rendering theories needed for applying higher-quality textures through applications such as PBR, Path Tracing, and Unbiased.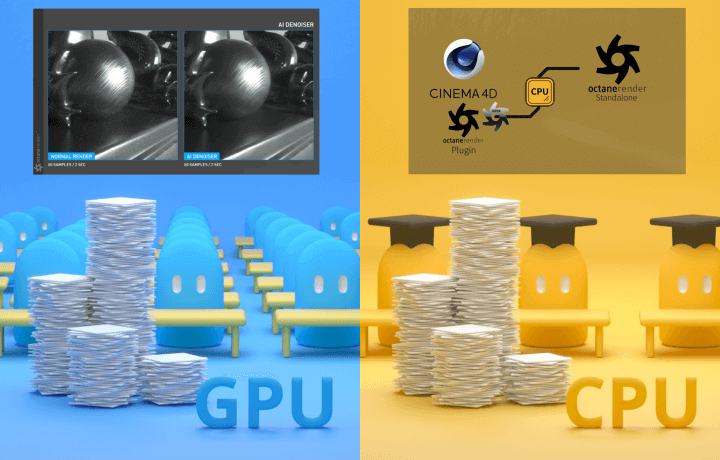 Texturing with Octane Render: From A to Z
Everything you need to know about the most used rendering tool in the industry - Octane Render: From using the tool to creating realistic texturing.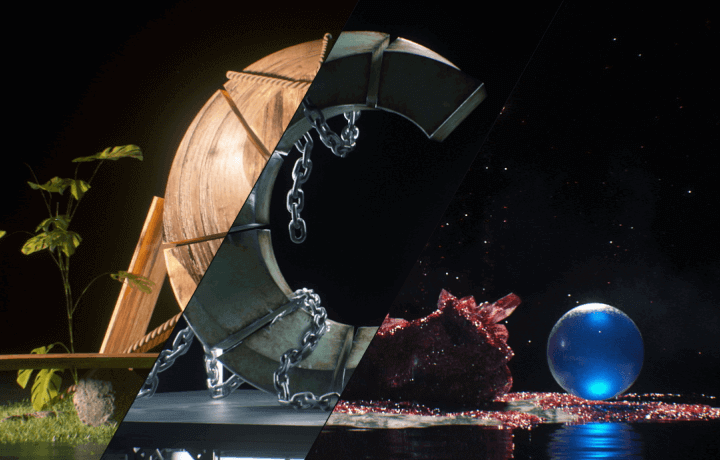 Working files
from a top-tier industry leader
With Gryun Kim's real-world insights and class practice exercises from the motion designer himself, you'll be able to make your own content using Cinema 4D and Octane - immediately after completing the class.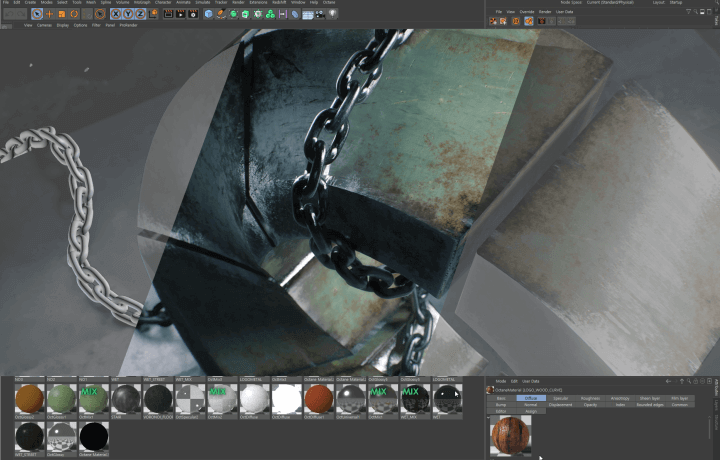 Class Details
You'll Learn


Understanding the Concept
of Octane Render and Node

Create detailed texturing by learning the fundamentals of Node and the theory of Rendering.

Expressing Natural Textures on Objects With Reasons and Details

Capture the real textures of wood, metal, and rope by adding details of chipping, friction, and unevenness.

Expressing the Changes in Textures of Human-Made Objects Over Time

Learn ways to express the wearing down of human-made objects such as, metal chains, rusty metal, and metal surfaces.
Create Natural Movements Through Physically-Based Simulations

Figure out a way to make energetic movements with physically-based simulations.

Camera Theory and Image Manipulation with After Effects

Learn to capture details with camera theory and how to retouch images with After Effects.

Workflows and Insights
From a Professional

Get to know efficient pipeline workflows + tips on finding references, observation, and optimization.
Unlimited Access
Best Price
Buy now, get unlimited access.
(자동 구성) 가격이 인상됩니다.
This special offer ends soon.
Buy now and save!
SECTION. 01 Strategy Meeting
01. Introductions & Orientation: Strategic Planning
Instructor introduction + practical experiences
Class outline & overview
Industry overview
Design attitude
02. Cinema 4D Basic Settings and Render Theory
Cinema 4D basic settings
The importance of rendering
Physically-based rendering: difference between biased & unbiased

+ C4D file
03. Octane Render: Explaining Installation and Interface
Installation and precautions
Common mistakes made when using Octane Render
Octane Render and graphic cards
SECTION 03. First Room: MEET
04. Work Process
How to observe real-world material
Tips for rounding up ideas & material clipping

+ Reference link
05. First Meeting: Wood and Flooring
Octane node texturing
Creating running pipelines using relative paths
Creating materials based on physically based texture

+C4D file
06. Natural Ropes and Stones
Creating realistic stones and ropes without modeling using displacement

+ C4D file
07. Bringing Plants to Life
Making thin, light transparent grass
Combining different materials with material mix

+ C4D file
+ Reference link
08. Living Breathing Trees
Live view icon
Expressing the details of tree colors with dirt & mix texture
Inserting logos with alpha images
Modifying surfaces with displacement

+ C4D file
09. Meeting Room: Natural Objects
Creating a scene with previously practiced natural objects
Smoothly disappearing backgrounds using alpha map
Logo design and stone simulations
Light settings & saving output files

+ C4D file
SECTION 04. Second Room: HARD
10. Edgeless Paintballs on a Wet Floor
Observing & understanding metal textures
Smoothing out edge lines for curvy objects
Making wet floors with material mix

+ C4D file
11. Metal Textures Over Time
Creating rusty metal textures
Expressing worn-out edges

+ C4D file
12. Metal Chains and Light
Creating moving metal chains using hair simulations
Creating fluorescent lighting using universal texture

+ C4D file
+ Reference link
13. Room of Sturdiness
Creating a scene with previously made practice objects
Creating broken floors with Voronoi

+ C4D file
14. Retouching with After Effects Part.1: Increasing Job Efficiency - TAKES
Retouching rendered image with After Effects
Processing multiple tasks with TAKES

+ C4D file
+ Reference link
15. Camera Theory, Formats, and Compression
Correctly using FPS and choosing lenses
Video & image formats and compression
SECTION 05. Third Room: MIRACLE
16. Mystical Stone & Crystals
Creating mystical stones and crystals attached to stone

+ C4D file
17. Fantasy Crystals
Creating a growing red crystal with Octane Scatter

+ C4D file
18. Adding Imagination
Animating flying crystals
Creating crystals of varying colors with instance color

+ C4D file
19. Optimization Insights
Optimization insights to minimize rendering time and noise
Octane calculation method: Understanding kernels
Settings

+ C4D file
20. Retouching with After Effects Part.2: External Plugins
Final rendering of an entire scene: From style frame to animatics
Commonly used After Effects tips and plugins explained
Interview
with Motion Designer Gryun Kim


Question.01
Why should I Learn Cinema 4D?


Cinema 4D is an exceptional tool for solo productions, offering accelerated and efficient software solutions. Now, by adopting real-time graphic card rendering in Octane, even small groups can take on big projects. With frequent upgrades and a fast response speed, Cinema 4D will help you create realistic graphics of high quality.
Question.02
What are your strengths
as a Motion Designer?


Creating high-quality designs in less time, with a sharp eye for design and a time-efficient workflow. Join my class to learn the most productive ways to solve your design problems, with plentiful practice exercises.
Question.03
What is the goal of this Class?


The main focus of this class is to help you understand the theory of motion graphics by completing real-world design examples. I've added multiple practice exercises to boost your problem-solving skills in a fun and effective way.
Question.04
Why should I choose this class
on Coloso?


The concept of this Coloso class is creating space. Explore the many rooms with different themes to help you create content for every space, and experience each design. Unlike other classes, this class offers practice design exercises before going over theories for a process that makes it easier to comprehend.
Question.05
Who can benefit from this class?
Those who only know the basics of Cinema 4D or have never used Octane Render, and even for those working in the field! I'll teach you the pipelines and my personal insights to help you make high-quality designs with a better grasp of the theories of CG.
Required Programs
This course will use the following programs.
Please make sure to install the programs in the versions listed below.
– Cinema4D R22.118
– Octane Render 2020.1.4 R2
– Adobe After Effects 2020 ( v 17.1.1 )

* Cinema 4D ver.R20, ver.R21, ver.R22 and Octane ver.2019, ver.2020 is recommended.
* Older versions, such as Cinema 4D ver.R19 and Octane ver.3, ver.4 may not contain tools used in this class.
* All programs and requirements will not be provided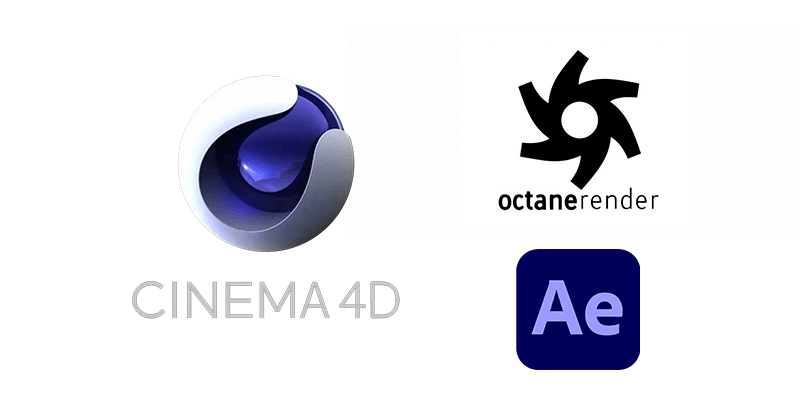 [IMPORTANT NOTICE]

*Please note that the information on this page is subject to change without prior notice.
*Would you like to learn more about our refund policy? Please check here.
*Please check our FAQ for Copyright and Proprietary Rights, User-Generated Content, Security, and Violation information.