[Summersplash]3DArtist,YoungjoCho_조영조 Details
Class Intro
3D Artist, Youngjo Cho



"The real-time game engine, Unreal, gives you the ability
to create more diverse video content."

The Unreal Engine tool is used to create cinematics
for numerous dramas and animations,
thanks to its uncomparable performance and real-time rendering efficiency!

Now it has established itself as a standard in the industry.
Are you ready to get started with Unreal Engine
so you can learn how to apply it to video production?
Learn everything about Unreal Engine 5
starting from the production pipeline
for lighting, rendering, and level design, to how to use
the latest updates like Nanite and Lumens.

Content
Length: 26 videos
(13h 40m)
Difficulty: Intermediate
Unlimited views



Video Details
Audio: Korean
Subtitles: English

Software Required
Unreal Engine 5.0.0

Perks
10 Class exercises
Sample files
Expert 3D Artist
Youngjo Cho's Profile & Portfolio
Youngjo Cho
3D Artist
Hello, I'm 3D artist Youngjo Cho.

I started off in the performance industry
and have accumulated experience
in the film, animation, advertising, and gaming fields.

Currently, I am in charge of a video team
which creates new media content for the gaming industry.

I started off as a lighting artist and as I continued to use
the real-time game engine Unreal, I was able to evolve
into a generalist involved in more diverse tasks of content creation.

This lecture series is to help those
who are eager to learn, but frustrated
about how to use the game engine for video production.

It will be a class where I can share the differences
that I noticed as I moved from the video field to the gaming field,
through trial and error,
and various tips needed to produce video content.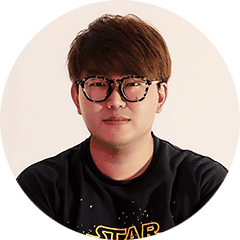 3D Artist
Youngjo Cho
[Current]
Metaverse Entertainment - Real-Time Content Team Lead

[Former]
Netmarble FNC - New Media Production Lead
Shift-Up - Lighting Artist
GiantStep - Real-Time Contents Team
MOFAC - Lighting Artist
Dot-Mill - 3D Generalist
Recognizable
Projects & Awards

[Games & Cinematics]
PUBG Season 10 Teaser Hide, Seek, Survive - Look Development and Lighting
SHIFTUP Project EVE - Lighting
PROJECT AUTOMOTIVE (2019) - Layout and look development, lighting

[New Media]
Paradise City Media Facade Show - Look Development and Lighting

[Motion Graphics]
SM Ent. STATION 3 IDENTS Main ID

[Lectures]
Special lecture on animation practice-based curriculum using Unreal, Korea Animation Industry Association
Mentoring and education for content impact experts, Korea Creative Content Agency
Special Lecture on Real-Time Rendering with Unreal Engine 4, Dongseo University
Seminar on creating ray tracing real-time videos with Unreal Engine 4, Mopack Academy


Instagram
01. Object
Understanding engine structure, lighting, and rendering
02. Character
How to use 'MetaHuman Creator'
03. Environment
Level design using Megascan
04. Cinematic
Final video production using Virtual Camera
A Content Creation Class
Customized for Video Designers
Based on the examples and explanations similar to those in existing video production methods, learn everything from engine operation principles to tips on how to do proper lighting according to the situation/atmosphere.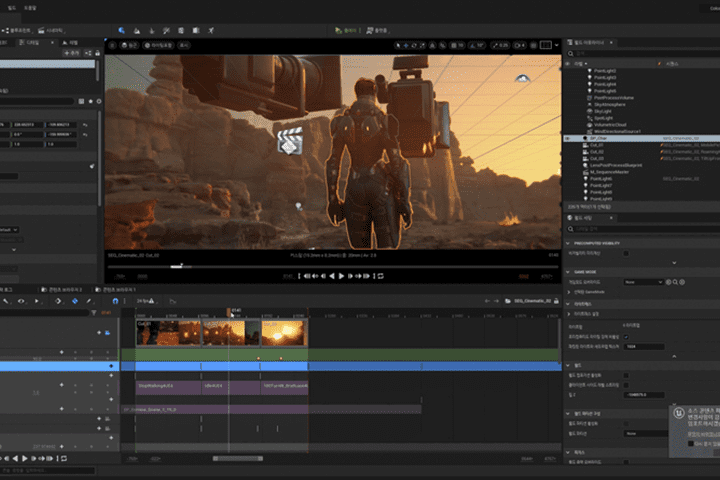 How to Make Full Use of
the Software & Assets
in Unreal Engine
Create high-quality video content using the features provided by Unreal such as reality capture, MetaHuman Creator, Megascan, and virtual camera.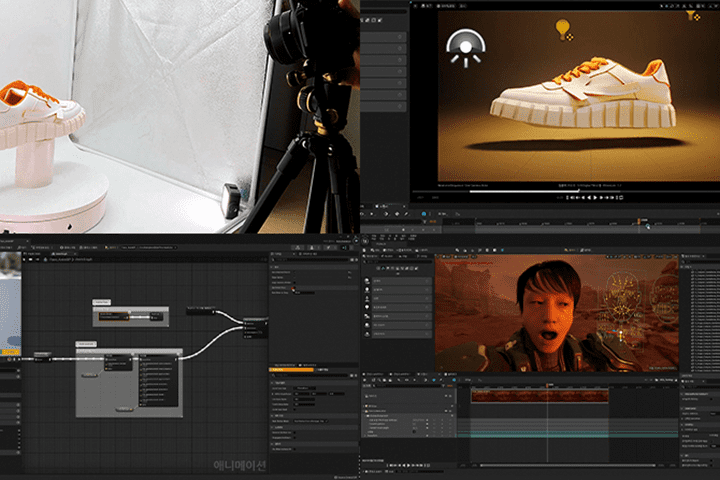 A Curriculum with Connectivity
That Helps You Create a Cinematic Portfolio
Through 4 independent examples, you can learn the skills necessary for content creation and complete a portfolio of your own.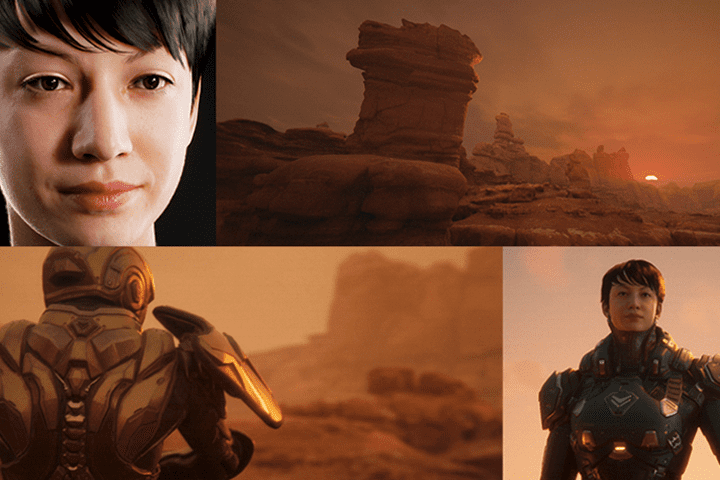 Class Details
You'll Learn
Understanding
Lighting Structures

Understand the characteristics of real-time rendering and technical lighting, and learn how to configure lighting in context.

3D Scanning Technology
Utilizing Reality Capture

Learn how to 3-dimensionally transform an object image of your own using reality capture, and use it instantly in a virtual space.

Metahuman and Real-Time
Facial Capture

Learn how to combine facial expression captures with characters created with MetaHuman Creator to create realistic character animation sequences.
Megascan, Nanite,
and Lumen

Learn how to use Nanite and Lumen, new to Unreal Engine 5, to create Megascan geometry and configure lighting for large-scale environments.

An Environmental Design in Which
Time and Environment Are Considered

Create realistic and dynamic environments using Sky Atmosphere and Ray Marching Volumetric Cloud technology.

Realistic Camerawork
Using a Virtual Camera

Realize a virtual production environment in which smart devices and the AR Kit are used to apply physical camerawork
Unlimited Access
Best Price
Buy now, get unlimited access.
(자동 구성) 가격이 인상됩니다.
This special offer ends soon.
Buy now and save!
01. Introduction
About the Instructor
Direction of the Class
Introducing the Curriculum
Trends of Using Unreal Engine in the Industry
02. Install Unreal Engine 5 & Third-Party Programs
Installing Unreal Engine 5 and a Summary of Required Specifications
Types of Third-Party Programs Owned by Epic Games and How to Install Them
03. Unreal Engine 5 Project Settings and UI
Unreal Engine 5 UI
Pre-settings for Examples (Project Settings and Plugins to Activate)
SECTION 02. Example 01: Objects
04. Local Light and Global Illumination (GI)
Learn the Types of Local Light
Direct Lighting vs. Indirect Lighting
Understand Light Mobility, Lightmaps and Volumetric Lightmass
Types of Reflection Capture
Emissive Lighting and Lighting Channels
05. Configuring the HDRI Lighting Environment (Level Configuration)
How to Use Hdri (High Dynamic Range Imaging) And GI
How to Configure Realistic Lighting with Image-Based Lighting
Configuring Hdri (Hdri Backdrop)
Local Lighting and Global Illumination Settings
06. Photogrammetry Production Using Reality Capture (3D Scanning)
Construct a 3D Model with Object Images of Your Own Using Reality Capture
Photogrammetry Overview and Use Cases
Image Processing Tips
Align Images
Model Creation and Optimization
Export after Texturing and Detailing
07. Utilizing 3D Scan Data
Import 3D Scanned Model Data into Unreal Engine and Express Textures
Import Static Mesh
Texture Production and Utilization
Create Materials and Material Instances
3-Point Lighting Configuration for Products
08. Utilization of Sequencer (Camera Configuration and Sequence Rendering)
How to Configure and Render Animations with Camera Layouts and Objects
Configure Level Sequences Using Sequencer
Set Cinecamera Actors (Filmback, Aperture, Dof, Etc.)
Configure Object Key Animation
Animate Color Transitions Using Hueshift Nodes
Apply Camera Animation
Render Image Sequences Using Movie Capture
SECTION 03. Example 02: Characters
09. Using Metahuman Creator
Apply for and Produce with Metahuman Creator Beta
How to Export a Created Digital Human to Quixel Bridge
10. Importing Metahuman Data Using Quixel Bridge
Understand the Quickcel Bridge UI and Components
Export to Unreal Engine 5
11. Apply Real-Time Ray Tracing (Select Rendering Method)
How to Apply Real-Time Ray Tracing to Create Realistic Digital Humans
12. Configuring Character Lighting (Character Lighting for Each Situation)
Expressing Character Lighting That Fits the Situation: High-Key & Low-Key, Color, Etc.
Configure Levels by Lighting (Blueprint)
* Lighting 01: High-key
* Lighting 02: Low-key
* Lighting 03: Style Color
* Lighting 04: Rim&Contrast
13. Real-Time Facial Capture Using Live Link Face (AR Kit)
Install the Live Link Face Application and Link It to the Engine
Synchronize between Custom Metahuman and Facial Capture
Record Facial Capture Animations Using Take Recorder
14. Using Movie Render Queue
Render a High-Quality Video Using Movie Render Queue after Applying Facial Animation
Configure Level Sequences Using Spawnables
Learn How to Use Movie Render Queue
SECTION 04. Example 03: Environments
15. Components for Environment Lighting (Sky&Fog)
Introducing Environmental Effects Such as Fog and Air
Interlocking of Directional Light and Atmosphere
Structural Differences between Atmospheric Fog and Sky Atmosphere
Use Sky Atmosphere and Exponential Height Fog Together
16. Configuring the Layout Using Nanite and Megascan (Level Design)
How to Set Realistic Levels Using High-Capacity/High-Quality Mega-Scan Geometry
Method of Nanite Activation Required for Static Mesh
Using Blueprint Instances (Instanced Static Mesh)
Natural Object Blending Using Nanite
17. Using Lumens and Ray Tracing (Real-Time GI Solution)
Understand Real-Time GI Solutions
How to Selectively Utilize Lumens and Ray Tracing According to a Given Situation/Environment
Advantages and Limitations of Lumens Compared to Ray Tracing
18. Volumetric Cloud and Lighting Application
Create Realistic Clouds Using Volumetric Cloud Plugins and Link Them to Environment Lighting
Create Volumetric Cloud
Use Cloud Mask Generator
Express Light Shaft (God Ray) In Various Ways
19. Using Master Material and Configuring Post-process
Adjust the Details of the Texture According to the Environment
Post-production Tips inside Unreal Engine
Realize Realistic Effects Such as Lens Flare and Light Blur
Create Customized Lut and Correct Colors
SECTION 05. Example 04: Cinematics
20. Creating Custom Characters Using Blueprints
Link Metahuman's Face and Paragon Asset's Body and Animation
Customize Character Settings Using Blueprints
Apply Customized Character Animation
21. Applying Character Animation (Animation Retargeting)
How to Apply Animations to Characters Using Character Animation and Mixamo Mocap Data
Retargeting Mannequin Animations (Using Marketplace)
22. Realizing Realistic Camera Work Using Virtual Camera
How to Implement Realistic Camerawork in Real-Time by Linking Smart Devices and Unreal Engine
Overview of the Live Link Vcam Application Structure
Link between Live Link Vcam and Unreal Engine 5 Virtual Camera
Simultaneous Capture of Animation and Virtual Camera Using Take Recorder
(Appendix) Overview of Virtual Plugin for Android Users
23. Using Media Player (Lighting Technique Using Video)
Effective Way to Use Image Sequences or Video Clips for Effects/Lighting
Play Media Files & Image Sequences Using Media Player
Play Media Files & Image Sequences Using Media Player
24. Creating Custom Passes for Further Synthesis
How to Create Custom Passes Such as RGB Matte, Z-Depth, Etc.
Create Post-process Materials
Applying for Custom Passes in Sequencer
25. Configuring Cuts and Rendering Cinematics Using Master Sequences
How to Compose Multiple Sequences into a Single Sequence and Use It like an Editing Program inside the Engine
Configure the Master Sequence
Apply Console Commands Required for High-Quality Rendering
Simultaneous Output of Custom Passes
Final Compositing
26. Concluding the Course
Tips: How I Was Able to Learn Unreal Engine on My Own
The Future of Real-Time Rendering
Interview
with 3D Artist Youngjo Cho


Question.01
What Is It That Led You to Do This Course?


I wanted to show the video content that I can create with the tool called Unreal Engine in a variety of ways. To this end, the curriculum consists of a total of four chapters: product introduction, characters' emotional expressions, the wider environment, and a sequence that combines all of these. After the lecture is over, you will be able to to create your own video content without worrying about the limits of technology.
Question.02
What Is Your Unique Strength in the Field of Unreal Video Production?


I would like to point out that I have accumulated experience using real-time engines in both the video and game fields. Through trial and error in my experience, I have gained a better understanding of optimization methods and rendering structures. Based on this, I've structured the curriculum so that students won't have to go through so many trials and can more easily understand the production process. In this class, I will cover the process of video content creation comprehensively rather than in just one field, which I expect will allow students to expand the scope of their use of the Unreal Engine 5 even more.
Question.03
What Are the Main Points in This Class?


It started with the idea, "How could I present a lecture in which it is neither difficult nor boring to learn about the Unreal Engine?" There was a time when it was hard and dull to study game engines at first. So, I tried to organize the class so that you would think about making something interesting rather than studying something hard. It will not be a lecture for formal technical explanations, but will be one that teaches you how to use the technology needed to produce actual results. Furthermore, this class is expected to provide a practical guide with which you will be able to apply the relevant technology rather than just mimic what you learn.
Question.04
Who Would You Recommend
This Class To?


I would recommend it to those who are somewhat afraid to use Unreal Engine. It is possible to make a traditional video production pipeline, which requires numerous production processes, with the real-time game engine Unreal. Even if you can't do modeling, you can create 3D objects and characters using photogrammetry technology and MetaHuman Creator. Also, you can apply animations using motion capture data without any knowledge of animation. I hope this class will help give you new tips and skills and gain a stronger competitive edge.
Required Programs
This course is conducted with Unreal Engine 5.0.0 and Reality Capture;
please purchase and install the program's latest version for an optimized learning experience

* Versions 4.27.1 and 4.26.2 of Unreal Engine can be used for this class.
* Reality Capture, which was previously free, can now be purchased for $10.
* Reality Capture can be replaced with a 3D photogrammetry tool.

* Programs and materials are not provided separately.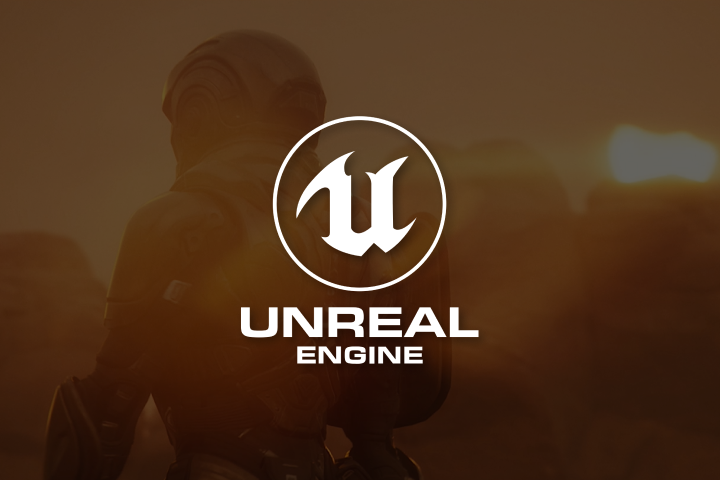 Recommended Class
Like this class?
Then check these out!
[IMPORTANT NOTICE]

*Please note that the information on this page is subject to change without prior notice.
*Would you like to learn more about our refund policy? Please check here.
*Please check our FAQ for Copyright and Proprietary Rights, User-Generated Content, Security, and Violation information.