3DCharacterArtist,MatthieuMartin Details
Class Intro
3D Character Artist, Matthieu Martin
"The key to creating futuristic elements
is adding realistic touches of detail"

Want to learn an easier way to create
unique futuristic characters?

Follow the path to building a surreal universe
while learning different methods of implementing
skin textures, cyberpunk clothing design, animations,
and more.


Content
Length: 22 videos
(Duration 6h 45m)
Difficulty: Intermediate
Unlimited views

Video Details
Audio:English
Subtitles: English

Software Required
DAZ3D
C4D
Octane
Clo3D
Adobe Photoshop CC
Adobe After Effects

Perks
Character poses
Skin textures
Hair textures
Garment textures
Expert 3D Character Artist
Matthieu Martin's Profile & Portfolio


Matthieu Martin
3D Character Artist

Hi everyone, my name is Matthieu Martin
and I am a Paris-based 3D artist.

I often work on creating original characters,
specifically futuristic characters,
and I create unique assets
to set up each character's cyberpunk look.

You can often find me releasing
personal projects for my NFT collection
and my Instagram page as well.

Through this class,
I will be walking you through
the process of creating
realistic characters and futuristic assets.

Check out my class and follow me
in my journey to building a surreal universe.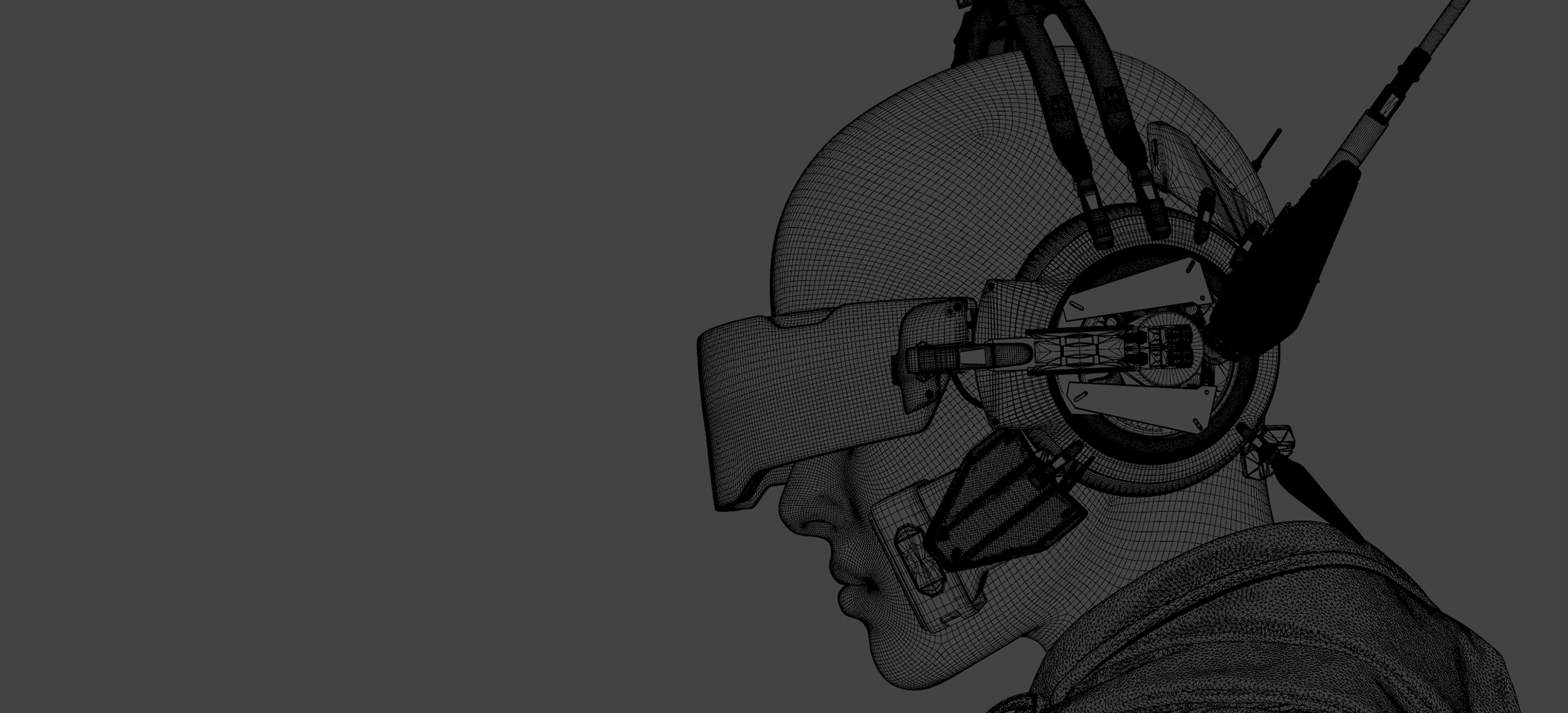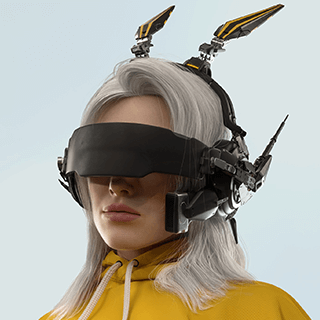 3D Character Artist,
Matthieu Martin
[Current]
Freelance 3D Artist
Recognizable
Projects & Awards
[Notable Work]
Cyberpunk Vol 2


Instagram
Futuristic Body Implant Design

Cyberpunk Clothing Design:
Top & Bottom
Cyberpunk Clothing Design: Jacket

Futuristic Body Animation

Futuristic Loop Animation
Adding Realistic Touches
to 3D Models
Learn how to add realistic touches to your characters by adding details to the skin and hair texture. After this class, your characters will have redness, freckles, pores, and wrinkles just like real humans.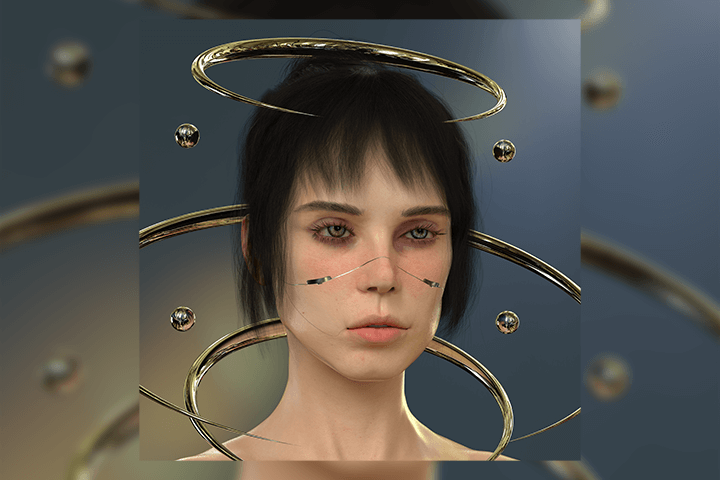 Designing Cyberpunk Clothes
Styling makes all the difference in creating a character's universe. Understand the trends of cyberpunk fashion and learn how to add unique futuristic style to your characters.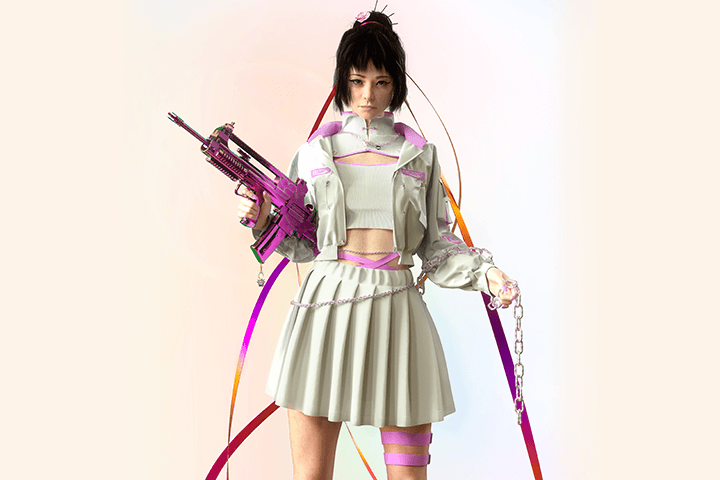 Loop Animation of Futuristic Assets
Add simple but creative animations to your designs to highlight the futuristic assets of your characters. This is another great way to upgrade your portfolio and make your work unique & distinct!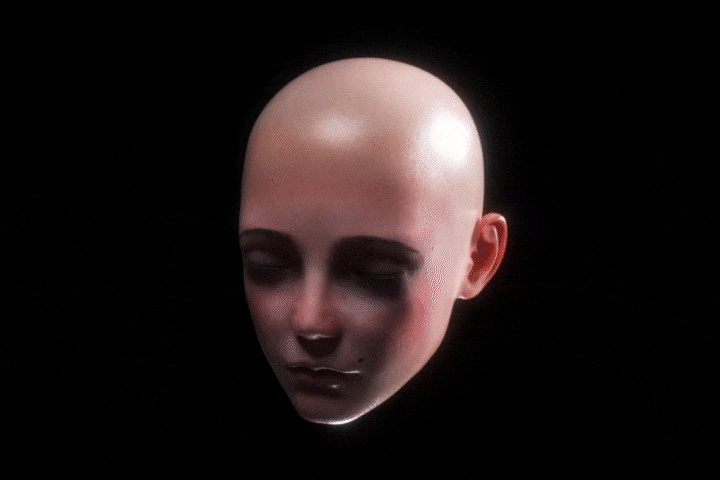 Class Details
You'll Learn
Learn how to set up your character base, the start of developing a surreal character universe.

Texturing Skin & Hair
for Realistic Expression

Study different techniques to easily create realistic skin hair textures on Octane.

Designing Cyberpunk
Face & Body Implants

Learn how to create unique futuristic implants using alphas on Octane.
Designing Futuristic Clothing

Learn how to use CLO3D to create clothes ranging from t-shirts to realistic jackets.

We will go over different modeling & kitbashing techniques to create futuristic assets.

Post Production & Simple Animation

We will study how to composite and kitbash art & add different ways of creating animations to emphasize the futuristic elements of a character.
Unlimited Access
Best Price
Buy now, get unlimited access.
(자동 구성) 가격이 인상됩니다.
This special offer ends soon.
Buy now and save!
01. Orientation
Introduction to Matthieu Martin
Overview of the class
02. Overview of My Workflow
Setting up my workstation
Overview of my workflow for 3D cyberpunk character design
SECTION 03. Using References to Build Your Own Universe
03. Finding & Developing References
Share helpful websites for references & royalty free pictures
Share the process of developing a concept & story from these references
SECTION 04. Setting Up a Character Base
04. Creating Your Character on Daz Studio
Setting up character poses & animations on Daz 3D
05. How to Setup Cinema 4D & Octane
How to import character base from Daz
How to set up C4D & Octane for texturing character
SECTION 05. Texturing Skin & Hair for Realistic Expressions
06. Texturing Method 1:
Texturing with DAZ 3D texture maps
Adding details with Photoshop & Octane
07. Texturing Method 2:
Texturing with Texuring.xyz maps
08. Texturing Method 3:
Tips on Zbrush texturing without prior sculpting knowledge
SECTION 06. Designing Cyberpunk Body Implants
09. Designing Face Implants
How to use references to create face implants
How to modify original facial features for a surreal and sci-fi look
10. Designing Body Implants
How to use references to create body implants
How to modify original body figures for a surreal and sci-fi look
SECTION 07. Designing Cyberpunk Clothes on Clo3D
11. Understanding Fashion Trends in the Metaverse
Understanding fashion trends in the metaverse (style, garment textures, etc.)
Where to get inspiration
12. Designing Futuristic Clothes on CLO3D
Designing tops, jackets, and bottoms
13. Expressing Surrealism & Cyberpunk Through Texturing
Texturing clothes to make your characters look more surreal & futuristic
SECTION 08. Modeling & Kitbashing Hard Surfaces
14. Modeling & Kitbashing Hard Surfaces
How to model hard surfaces on C4D
How to kitbash on C4D
15. Zbrush Tips for Hard Surfaces
How to model hard surfaces with Zbrush without prior sculpting knowledge
16. Texturing Future Assets
How to texture future assets to fit a cyberpunk theme
SECTION 09. Post Production: Exporting Setup & Compositing
17. Export Setup
How to setup an export from Octane to EXR or PSD
18. Compositing / Post Production on Photoshop
Compositing / post production in Photoshop
19. Compositing / Post Production on After Effects
Compositing / post production in After Effects
Bonus Section: Simple Animations
20. Creating Futuristic Body Animations
Separating & animating parts of the body with C4D techniques
Bonus Section: Simple Loop Animations
21. Make it Loop!
Different techniques for achieving a perfect loop animation
22. Outro: Last Words From Matthieu
Tips on staying up-to-date with new cyberpunk trends
How to build an attractive 3D portfolio
Interview
with 3D Character Artist
Matthieu Martin


Question.01
Is There a Specific Reason Why You Chose This Specific Topic/Themes?


I wanted to create a class for futuristic 3D character design because this is something that I am confident in and good at. I am also often asked to share my work process, so I wanted to take this chance to share how I create my work.
Question.02
What Makes Your Class Different
From Other Classes?


Cyberpunk and futuristic character designs are very specific themes within character design and there aren't very many masterclasses on this topic.
Question.03
Please Share Your Thoughts on the Job Market of the Industry.


The pandemic crisis has slowed everything down a bit, but 3D is a booming sector and is very sought after in the digital art industry. If you were to be able to navigate 3D software like Clo3D or Houdini, it will be much easier for you to find the job of your dreams.
Question.04
What do you think is the most important trait(s) to success in your industry?


One of the most important traits of an artist is having your own style. 3D is still a fairly new field, and you will have plenty of space to develop something of your own. If you are disciplined and passionate about what you do and have good ideas, you will be able to find your place in the industry.
Required Programs
This course uses Adobe After Effects, Adobe Photoshop, Cinema 4D (version R 18 and up), CLO3D, Daz 3D and Octane Render. Please purchase and install these program(s) for an optimized lecture experience.

*These programs and/or materials will not be provided with the lecture.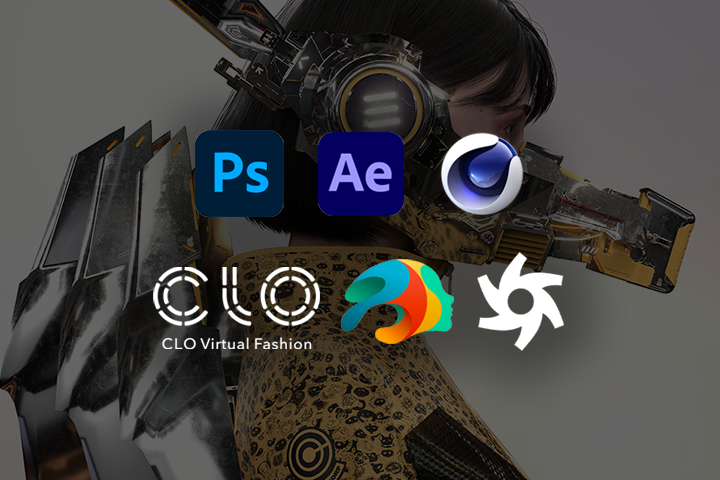 Recommended Classes
Like this class?
Then check these out!


[IMPORTANT NOTICE]

*Please note that the information on this page is subject to change without prior notice.
*Would you like to learn more about our refund policy? Please check here.
*Please check our FAQ for Copyright and Proprietary Rights, User-Generated Content, Security, and Violation information.