3DCharacterArtist,WandahKurniawan2 Details
Take 3D Collectible Sculpting To The Next Level! Wandah Kurniawan's 2nd Class
Wondering how to further improve after completing Wandah's first class?
Are you looking to hone your 3D sculpting skills and reach mastery?
The art director at Prime 1 Studio Japan, Wandah Kurniawan, will be your instructor to guide you in the journey of mastering 3D collectible figurine sculpting.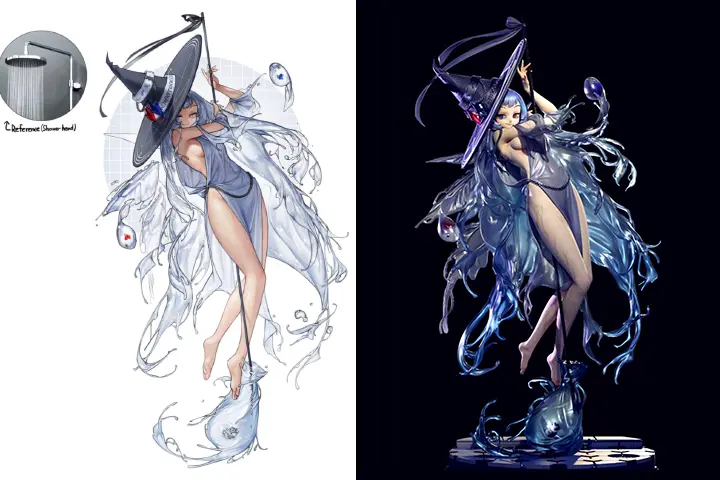 After thorough monitoring of the challenges students were facing when sculpting 3D figurines, Wandah has honed the curriculum to address and delve deeper into crucial aspects such as anime anatomy, proportions, facial expressions, and more in this subsequent class.

In addition to the above, Wandah will share with you the tips and tricks to sculpt a complete 3D collectible figurine from a single illustration created by Rinotuna while guiding you on how to collect proper references, work with a single front image, and reimagine the side view and the back of the 3D figurine.
Class Perks
Get These Coloso Exclusives

ZBrush Custom UI


Anime Base Mesh


Proportions Reference


Custom Brushes

Custom Noise Texture


Toolbag 4 Render Images


Turntable Presentation


BPR Render Images
Expert 3D Character Artist Wandah Kurniawan's Portfolio
Why Take This Class?
Wandah's subsequent class welcomes both returning and new students by delivering a wealth of practical tips and expertise, such as optimizing the sculpting flow, anime anatomy, proportions, and incorporating elemental effects.

Making it the perfect class for anyone from basic to intermediate level looking to advance their sculpting skills in ZBrush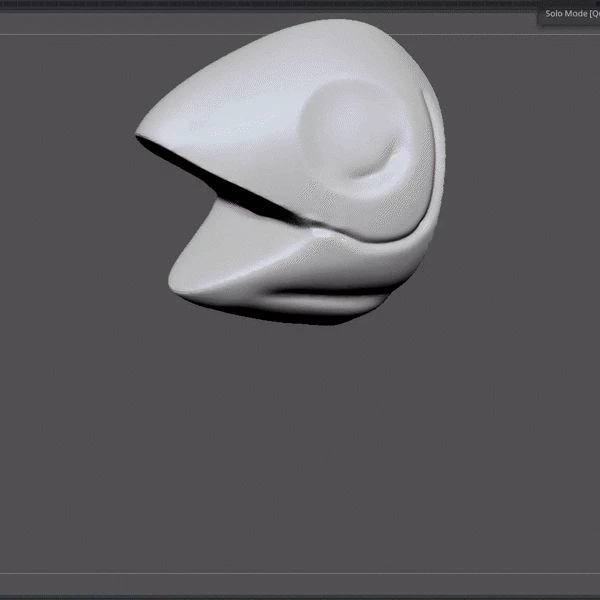 Warming Up: Rinotuna's Mascot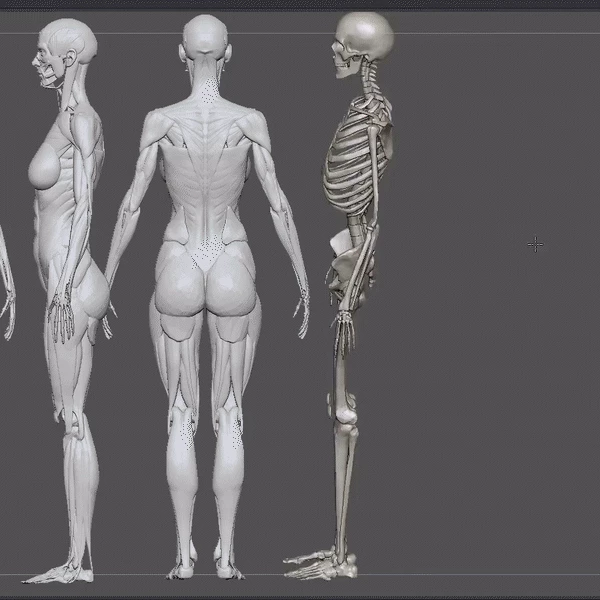 Advanced Anatomy & Proportions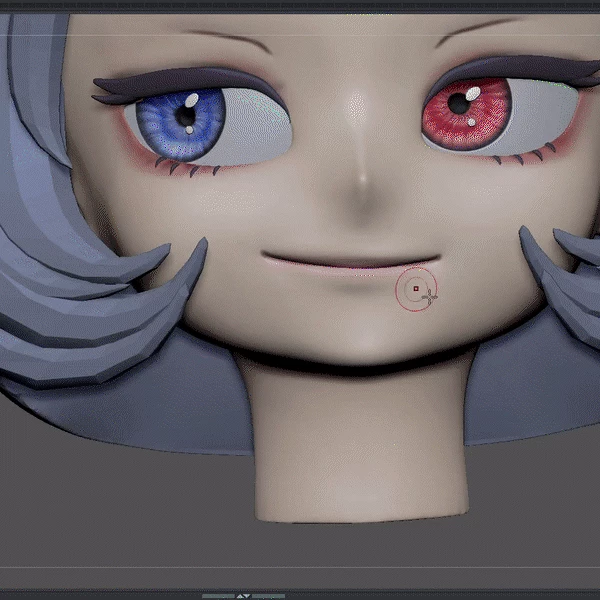 Making Appealing Expressions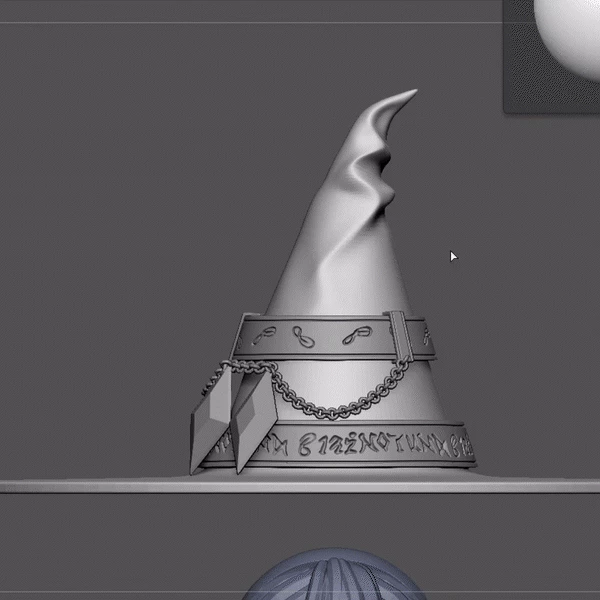 High Resolution Texture Detailing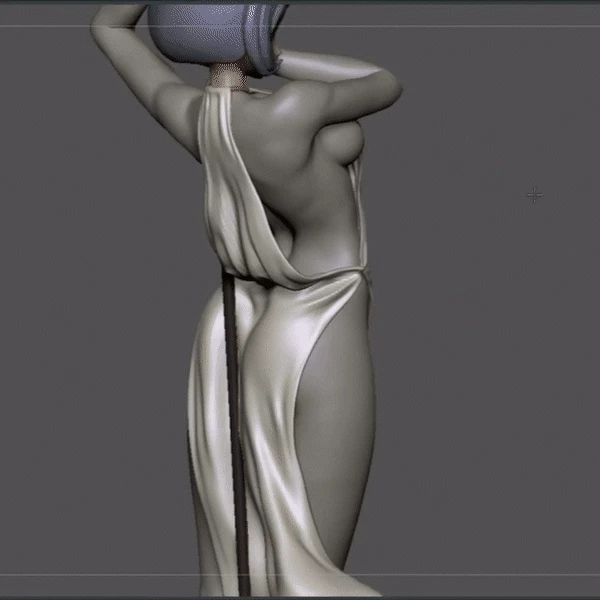 Realistic Drapery Sculpting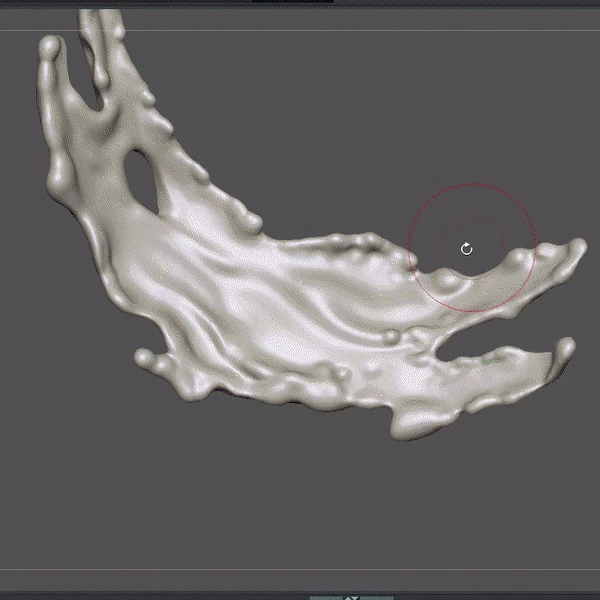 Elemental FX for Collectibles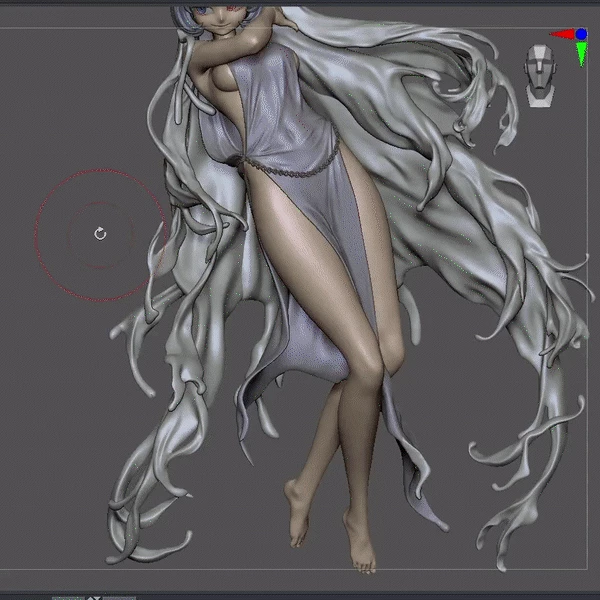 In-Depth Water FX Sculpting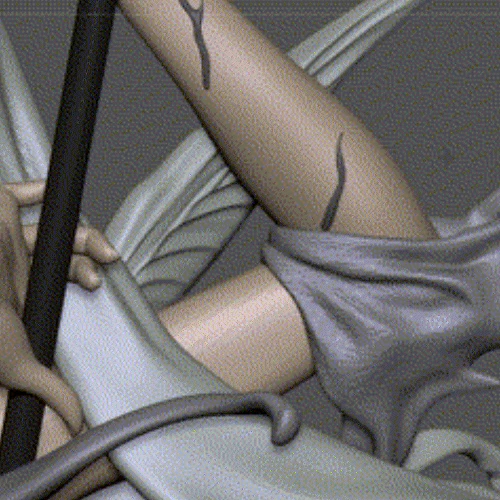 Water Drip Detailing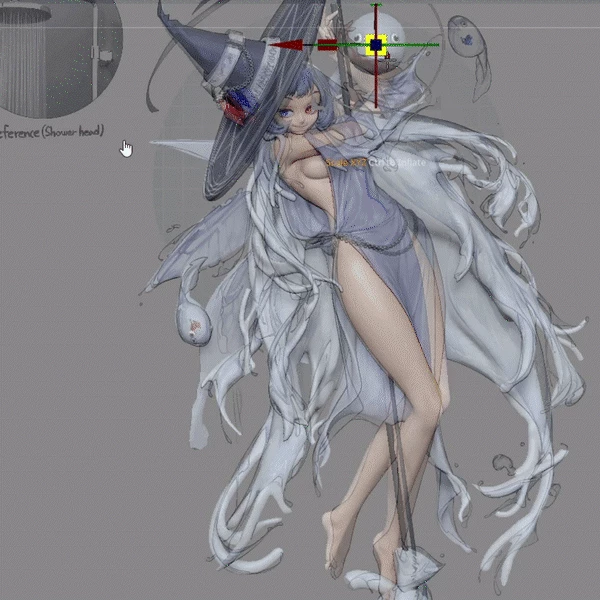 Finding Perfect Composition Balance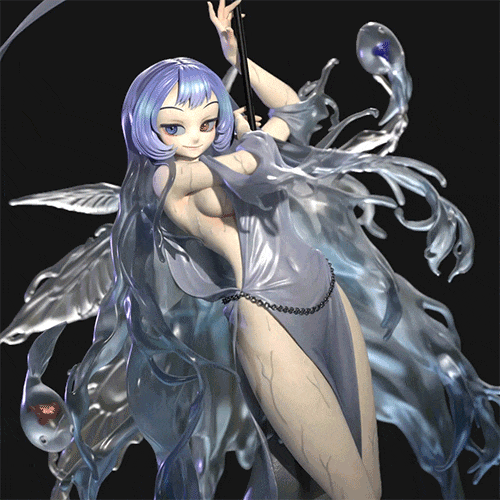 Render & Lighting Setup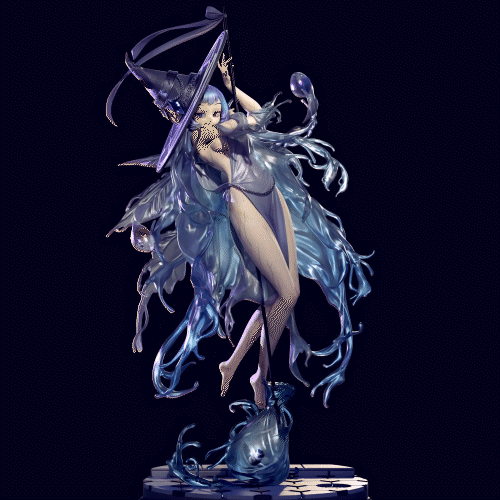 Professional Presentation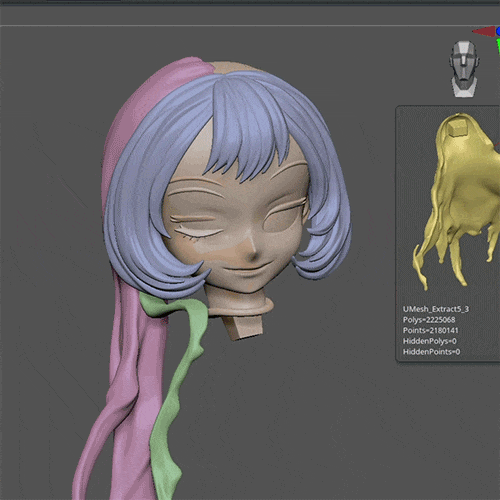 Getting Ready for 3D Printing
Wandah Kurniawan
3D Character Artist


Hello, my name is Wandah Kurniawan. I currently work as an art director at Prime 1 Studio Japan. Here I learn to make a lot of high-quality figures and statues in various styles of work, including realistic style, cartoony, anime, hard surface, etc. I worked at AAA Video Game Company before, and now I'm focusing on collectible toys, especially statues and anime figures. Some of my projects include characters from DC, Square Enix, Capcom, Kadokawa, and many more.

In this class, I intend to help you take your sculpting techniques to the next level and further improve your skills. I'm also sharing the insights and knowledge I've gained working in the industry for over 15 years, and I'll be guiding you every step of the way as we sculpt our amazing character from a single illustration that was created by Rinotuna.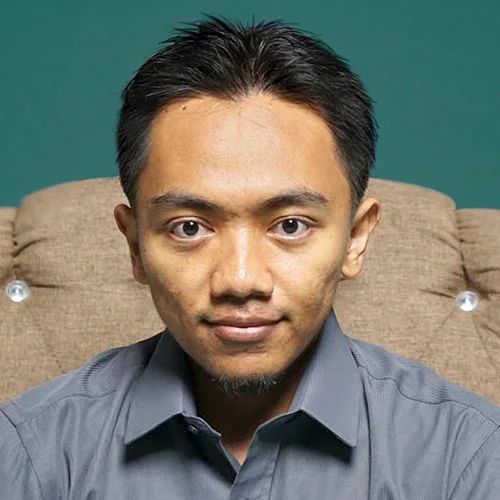 3D Character Artist,
Wandah Kurniawan
[Current]
Art Director at Prime 1 Studio Co., Ltd.
[Previous]
Lead 3D Character Artist at Prime 1 Studio Co., Ltd.
Freelance 3D Sculptor Kinetiquette (2015-2018)
Freelance 3D Sculptor XM Studios (2018)
Freelance 3D Sculptor at McFarlane Toys (2017-2018)
3D Character Artist at Streamline Studios (April 2016 - April 2017)

Projects & Awards
[Awards]
3D World Issue 274 Toys and Collectible
2015 Best Design, 3D Print Creature Design, UCT
Statue of the year 2021 - Batman Statue Collectors

[Recognizable Statues Project]
Featured in ZBrush Central: Raiden Shogun Fan Art
Devil May Cry 3, Dante and Vergil
Street Fighter V Arcade Edition
Marvel VS Capcom Infinite
Nier Automata diorama statues
Evangelion Statues
Attack on Titan Diorama
Fullmetal Alchemist Statues


Instagram
Advanced Sculpting Techniques
In this subsequent class, we'll delve into advanced sculpting techniques that go beyond the basics you learned in my first class. You'll learn how to tackle more complex forms with intricate details and achieve a higher level of semi-realism in your 3D character sculptures. We'll explore methods for refining anime-style anatomical accuracy, creating various FX, and mastering the art of digital sculpting.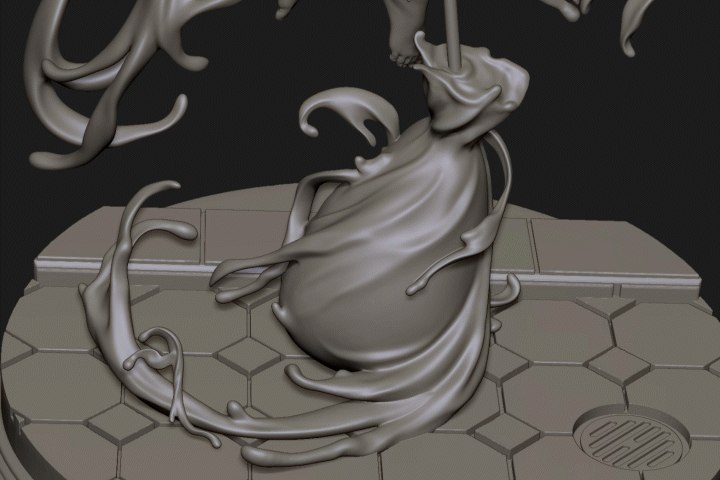 Advanced Anatomy & Proportions
One of many important takeaways from this class is the very details of sculpting anatomically accurate and well-proportioned anime characters. During the class, we will dissect the anime body structure and explore advanced techniques for sculpting anime figurine anatomy. You will gain a profound understanding of the anime body structure and proportions to make your sculpt not only look aesthetically pleasing but also possess perfect anime proportions.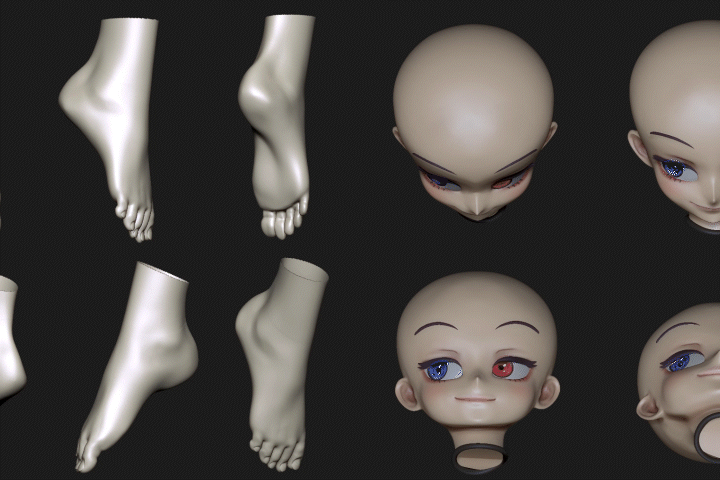 Elemental FX for 3D Collectibles
Incorporating dynamic effects such as fire, electricity, and water into your character sculptures can take your art to the next level. We'll explore techniques for creating these captivating elemental effects, making your characters come alive with the illusion of motion and magic. You'll gain insights into how to simulate the behavior of these elements and incorporate them seamlessly into your 3D character designs, enhancing their visual impact and storytelling potential.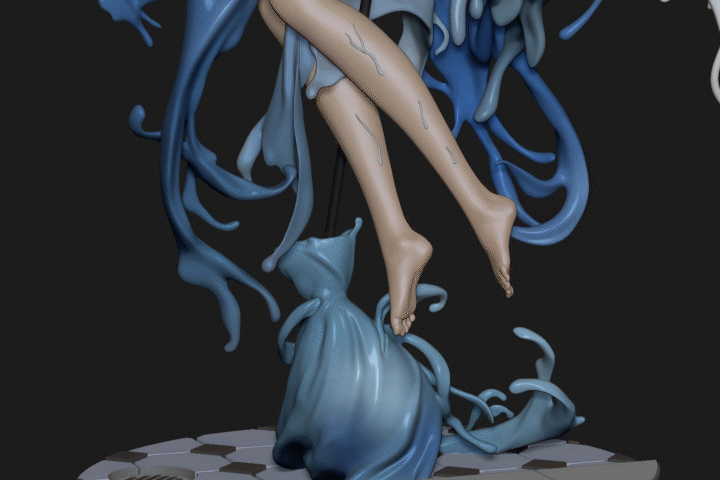 Class Details
You'll Learn
Warming Up & Blocking Out

Warming up our creative muscles and establishing the initial shapes. We will sculpt Rinotuna's mascot first and move on to blocking out complex character features.

Simplifying Anatomy & Dynamic Pose

We'll explore techniques to simplify complex anatomical features, making them more manageable. We'll also dig deep into posing and refining our sculpt, injecting life and movement into the figurine.

Elemental FX & Wet-Look Clothing

Learn how to create essential elemental effects like fire, electricity, and water. Additionally, master the art of sculpting wet-look clothing, adding realism and depth to your 3D figurine.
Tile-Able Textures & Details

We'll delve into the intricacies of texture design, including creating tile-able textures and their application, which will add even more details that'll bring the character to life.

Coloring, Decimating & Rendering

Understand how to apply the right materials to our sculpt, optimize the figurine for better application, render, and showcase like industry professionals.

Bonus Face Sculpting & Cutting

In the bonus chapters, we'll learn to sculpt a different facial expression aside from the original illustration to add variety. In addition, we will go through a demonstration on making model cuts for 3D printing for our figurine.
SECTION 01. 2nd Class Run-through
01. Hello Again & Welcome
Instructor introduction
2nd Class overview
Helpful websites and software programs + productivity app
SECTION 02. Character Intro & Warm Up
02. Introducing the Shower Fairy by Rinotuna
Introducing the Shower Fairy by Rinotuna
Character Breakdown
Planning the workflow (time management)
Gathering references
03. Warming Up with Rinotuna's Mascot
Setting up preferences & hotkeys
Getting started with Rinotuna's mascot
SECTION 03. Foundation Sculpting: The Head
04. Kicking Off with Head Sculpting
Adjusting shapes for the face
Blocking out facial features
Pro tips for sculpting from references
Adding eyelashes
Adding front hair
05. Detail Refining: Eyes, Irises & Mouth
Adding eyeballs & pupils
Tips on sculpting eyes and mouth
Topology with ZRemesher
Irises and details
SECTION 04. Foundation Sculpting: The Body
06. Anime Body Proportions
In-deph anime body proportions
Using heads for measurements
Body parts with Simple Primitive Objects
Curve in human body
07. Body Landmarks & Curves
Adding anatomy landmarks
Considering the curves
Rough body refining
08. Sculpting Fingers & Toes
Sculpting fingers & toes from hexagons
Tips for creating fingers & toes
Sculpting finger & toe nails
Sculpting palm & creases
09. Topology, Bone Structure & Polygrouping
Merging body parts
Figurine toplogy and tips
Marking bone structure
Polygrouping
SECTION 05. Hat, Accessories & Blocking Out
10. The Hat & Accessories
Blocking out the hat
Adding chains and crystals
Adding letters
Adding details to the symbol
11. Rough Block Out
Blocking out the clothing
Blocking out the water FX
SECTION 06. Posing & Anatomy
12. Posing the Character: Initial Stage
Preparation before posing character
Fundamentals for female poses
General sculpt placement
Pose matching
13. Posing the Character: Polishing Stage
Adding hand gestures
Smoothing all out
Adjusting to the pole
Balancing the composition
14. Refining: Upper Body Anatomy & Muscles
Refining upper body muscles
Simplifying the anatomy
Starting from the upper body
Hands, shoulder & torso details
15. Refining: Lower Body Anatomy & Muscles
Refining lower body muscles
Minor touch ups
Lower body symmetry
Refining feet details
SECTION 07. Fabric & Wet Look Clothing
16. Fabric Sculpting: Front Side Clothing
How the fabric behaves on clothing
Starting with the front side drapery
Achieving the wet look on clothing
Working on the clothing folds
17. Fabric Sculpting: Back Side Clothing
Sculpting the flow
Refining the sculpt
Completing the backside folds
SECTION 08. FX for 3D Collectibles
18. 3 Essential Elemental Effects
How to sculpt the fire effect
How to sculpt the electric effect
How to sculpt the water effect
19. FX Block Out: Hair
Water effect application
Blocking out anterior hair FX
Blocking out posterior hair FX
20. FX Block Out: Broom, Sleeves, Fishes
Adding the broom water FX
Using temporary base
Water FX on the sleeves
Blocking out fish water FX
21. FX Refinition: Anterior Hair
Grouping & hiding parts for efficiency
Refining front bangs
Closing hair gaps
Refining the anterior hair FX
22. FX Refinition: Posterior Hair
Posterior hair shape adjustment
Refining the upper & posterior side hair
Refining the lower side hair & hair tips
23. FX Refinition: Sleeves & Wings
Reconstructing & smoothing the edges
Refining the FX curves
Tips and tricks for intersections
Refining and adding details to the wings
24. FX Refinition: Water Sack & Details
Reconstructing & smoothing the FX
Refining the broom's water sack FX
Positioning the mascot into the FX
Incorporating additional details
25. Adding Base to the Figurine
Making a suitable base for the character
Adding the tiles to the base
Adding details and refining
SECTION 09. Textures, Details and Evaluation
26. Tile-able Texture Creation & Application
Creating tile-able texture
Applying textures
Adding micro details
Adding wear an tear effects
27. Clothing Fabric Textures & Tips
Using premade Noise
Applying fabric texture for clothing
Tips and tricks on size of the Noise
Micro detailing
28. Dripping Water & Minor Details
Extracting skin surface water drip FX
Refining water drips
Additional FX touch-ups
29. Constructive Model Evaluation
Final touches
How professionals evaluate
Ways to compare
Addressing feedback
SECTION 10. UV Unwrapping, Decimating & Scaling
30. UV Unwrapping, Coloring & Decimating
UV unwrapping the model
Adding color and shading
Decimating before rendering
Scaling for perfection
SECTION 11. Materials, Textures & Rendering
31. Materials, Textures & Rendering
Render setup in Marmoset Toolbag 4
Glossiness map & color adjustments
Adding textures for better presentation
Post production & turn table presentation
32. Additional Facial Expression
Sculpting the new expression
Balancing facial features + tips and tricks
Adjusting to the model
33. Cutting for 3D Figurine (Demo)
Demonstration of face cutting for 3D Printing
Exporting print-ready model
SECTION 13. Outro & Farewell
34. Tips and Tricks to Build Your Career
Conventional hiring process
Tips creating portfolios
More tips
*The release date of this class, curriculum images, and associated content can be changed without prior notice.
** Class videos may be seperated for a more streamlined viewing experience
Interview with
3D Character Artist, Wandah Kurniawan

Question.01
Why did you choose this specific topic?

I chose this topic for this subsequent class because I wanted to leave the opportunity open for students to explore further beyond the fundamentals and dive into the advanced aspects of 3D anime figurine sculpting. Having worked in the industry for over 15 years now, I've gathered a great deal of skills and mastered advanced sculpting techniques, self-evaluating skills, and incorporating effects. I am glad to share these valuable insights and techniques with my second class and help students elevate their skills and produce artwork that truly stands out in the industry.
Question.02
What makes your class different from other classes?

I think what sets my class apart from others is that it's the first subsequent class teaching in continuation of the first class. In my first class "Turning Anime Characters Into 3D Printable Models", I focused more on teaching the fundamentals and basics of sculpting 3D anime figurines. This class takes the learning experience further by exploring advanced sculpting techniques, how-to-create elemental effects, and incorporating them into the sculpt.
Question.03
What would be the most important takeaway from your class?

The first important takeaway would be learning the art of advanced sculpting. Second would be going beyond the technical skills: students will learn how to critically evaluate their own work, which is a must-know skill for gradual improvement. The last important takeaway would be the dynamic elemental effects; learning how to incorporate those into your sculpting workflow will definitely give you a competitive advantage.
Required Programs
This course will use Zbrush 2022.0.6, Marmoset Toolbag 4.
Please purchase and install these program(s) for an optimized lecture experience.

*These programs and/or materials will not be provided with the lecture.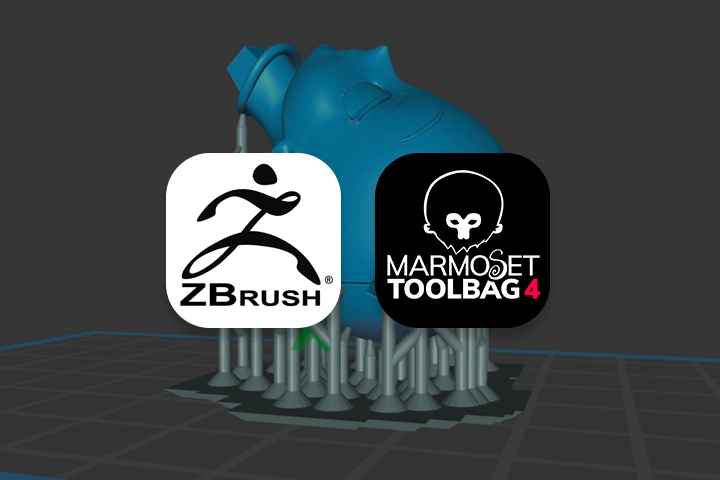 Recommended Class
Like this class?
Then check these out!
[IMPORTANT NOTICE]

*Please note that the information on this page is subject to change without prior notice.
*Would you like to learn more about our refund policy? Please check here.
*Please check our FAQ for Copyright and Proprietary Rights, User-Generated Content, Security, and Violation information.