3DCGCharacterArtist,RuiRicia Details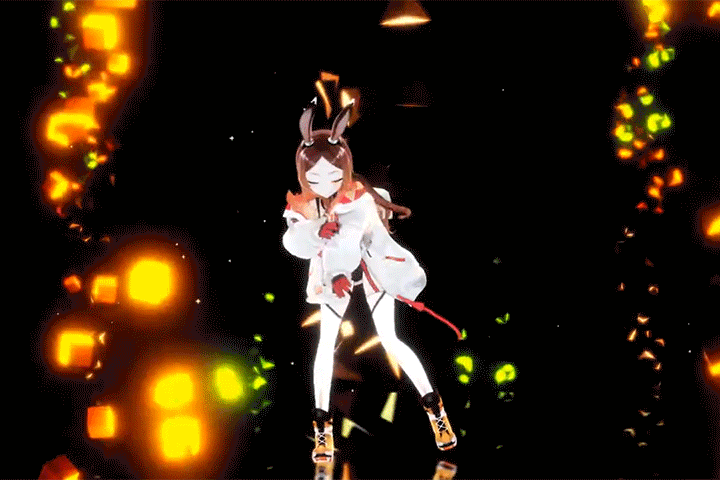 Start your journey into modeling anime avatars by transforming your characters from 2D to 3D and turning them into VTuber characters.

This class teaches you the A-Z process of modeling a character from a character sheet, and includes everything from texturing and rigging to blend shaping and more, Get tips and tricks for modeling characters, texturing each part of the body, and even blendshaping for animations. Once the modeling phase is complete in Blender, you'll learn how to use Unity and VRM to bring your character to life and showcase it professionally.
Expert 3D Artist
Rui Ricia's Profile & Portfolio
Why Take This Class?
This class is designed to help you become a 3D VTuber character artist by covering several essential topics.

You'll learn about building a proper mindset, attaining industry opportunities, efficient 3D modeling techniques, anime-style proportions, texturing, rigging, Blendshaping, Vseeface, showcasing in Unity, and other bonus tips and tricks.

By the end, you'll have a good understanding of the entire VTuber creation process and the necessary skills to create your own unique character.

*Get access to Artemimi's Character Design Sheet by Venn
*Includes Enya Character VRM by Rika & Artemimi's Character FBX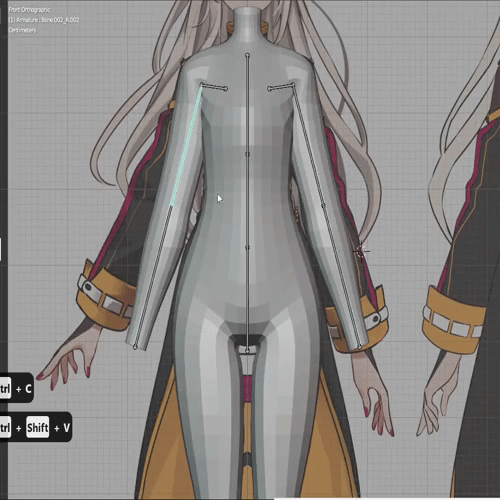 Anime Body Proportion
Modeling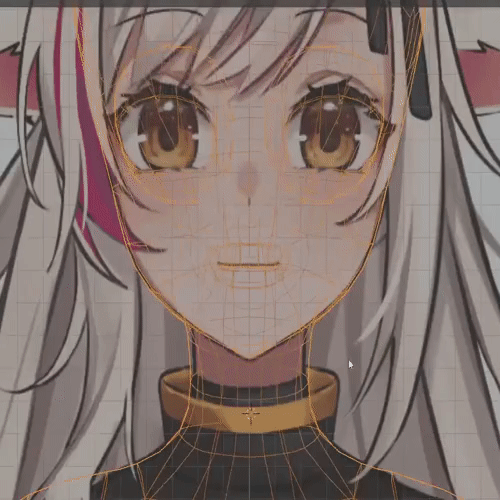 Understanding Anime
Head Topology & Modeling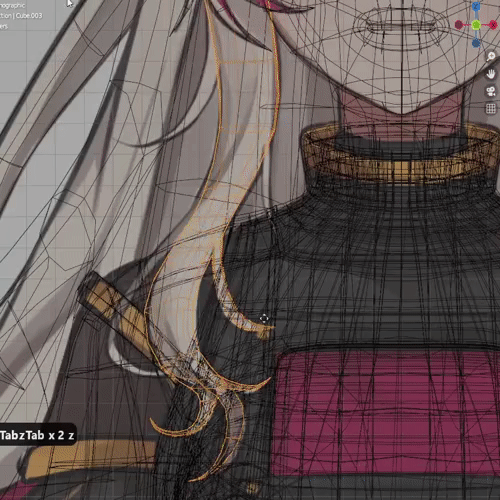 Character Hair &
Topology Breakdown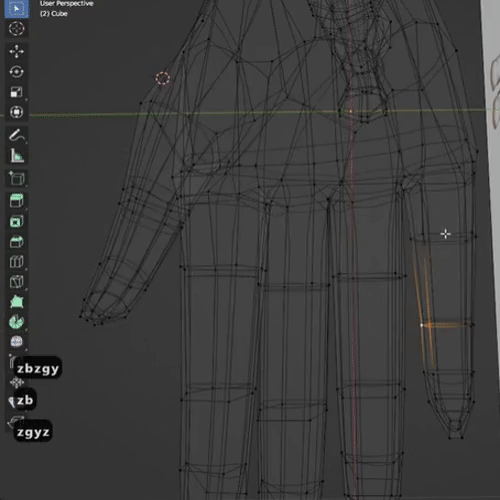 Extremities & Detailing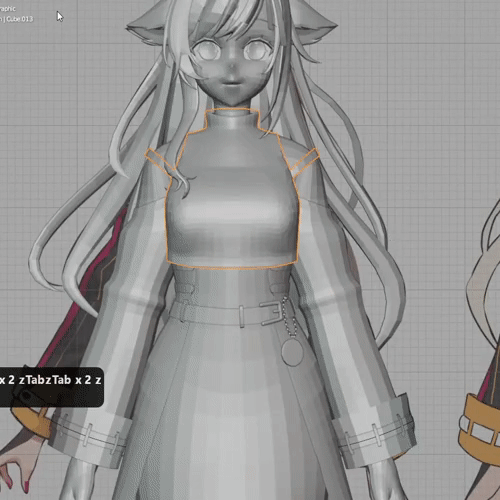 Outfit Mesh & Detailing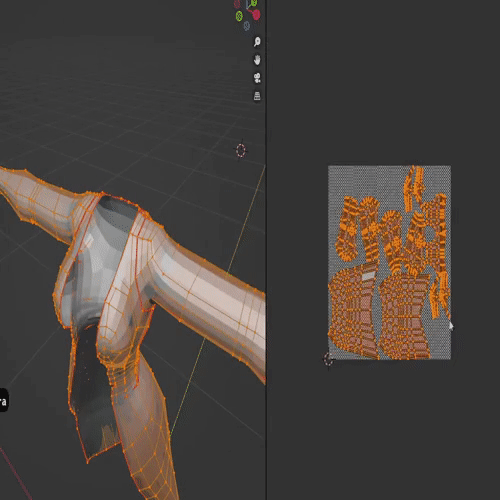 UV Unwrapping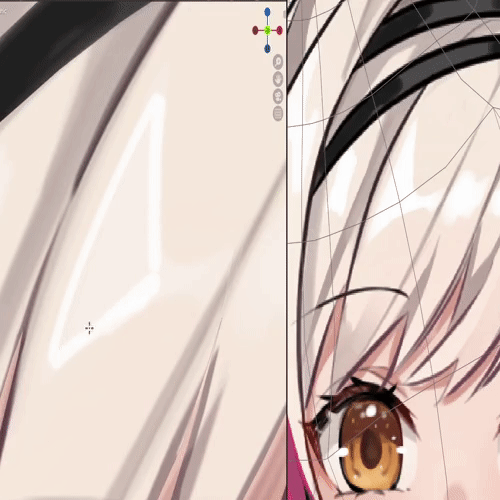 Blender Texture Painting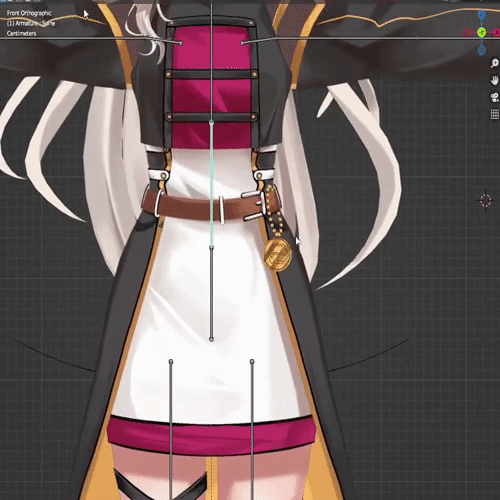 Humanoid Bones & Rigging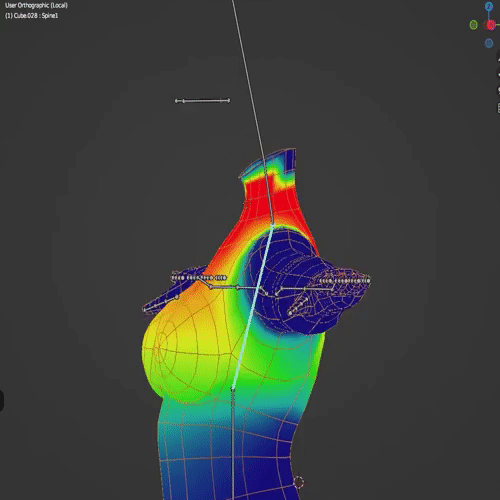 Weight Painting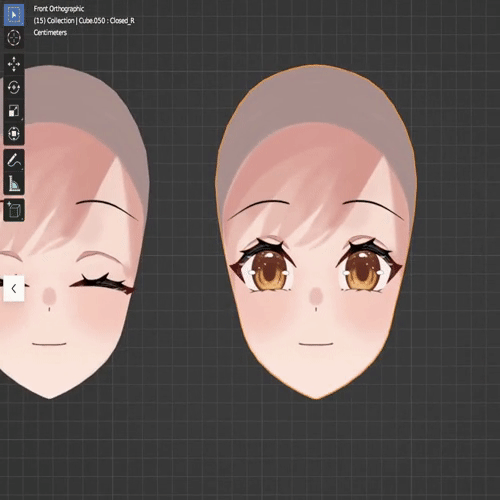 Blendshape: Viseme & Eye Blink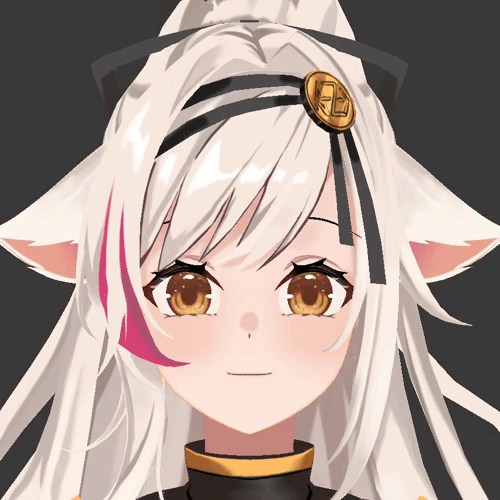 Emoticons & Exaggerations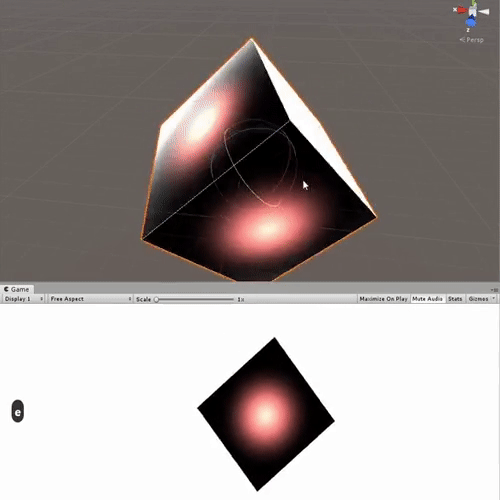 Mtoon Shader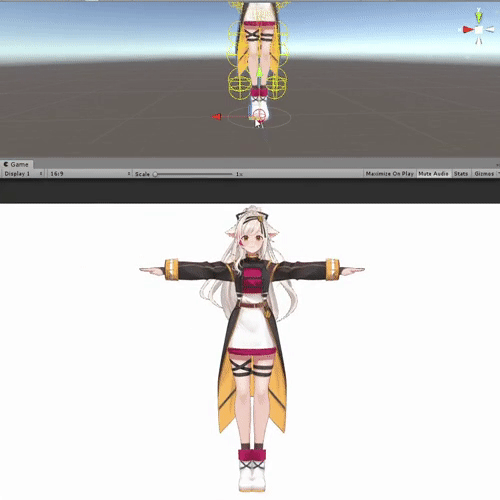 Physics: VRM Spring Bone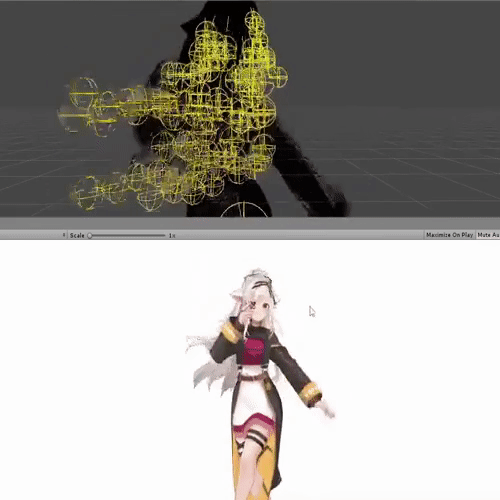 Collider: VRM Spring Bone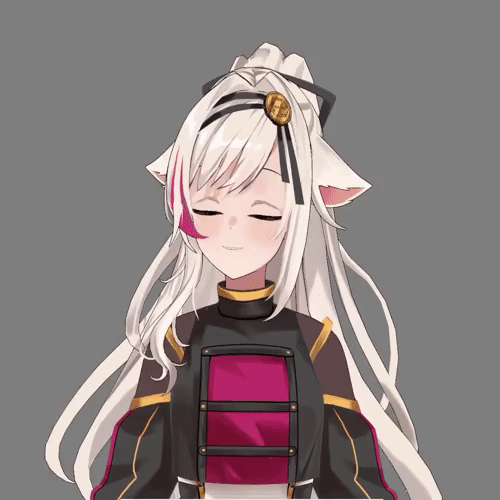 VSF Avatar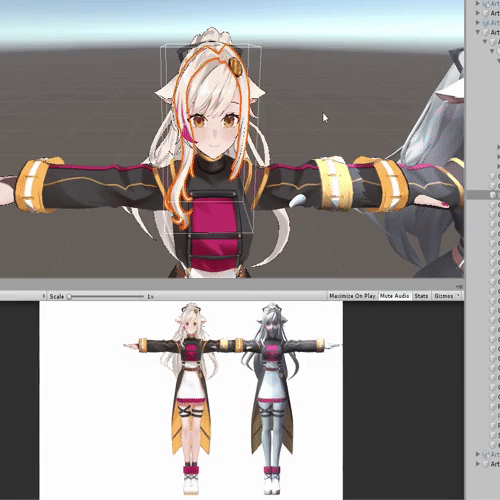 VRM Tricks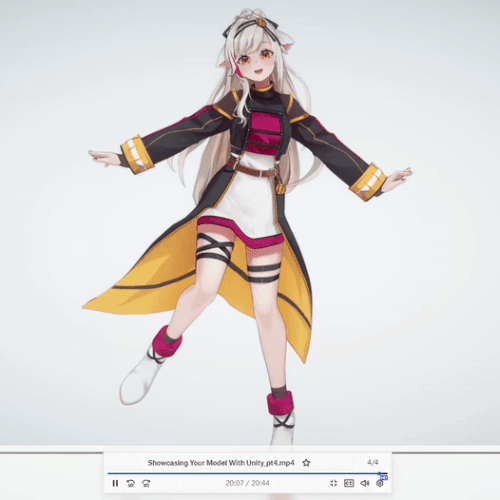 Showcasing in Unity
Rui Ricia
3D CG Character Artist


Hi, I'm Rui, a 3D character artist with a passion for art, technology, and storytelling. I have experience in diverse projects from game assets to VTuber models, and I specialize in creating 3D characters and VTuber avatars.

As a 3D modeling lead at Artemiz and Igrasil Studio for their War of Ashired project, I'm committed to pushing the boundaries of art and sharing my insights on anime-style character modeling for the VTuber industry.

Throughout this class, you'll learn fundamental modeling skills, create your first character using a reference sheet, and find out how to broadcast it as a VTuber.

The class covers important workflows in great detail, and there's a bonus section that will help you get the most out of your first VTuber character.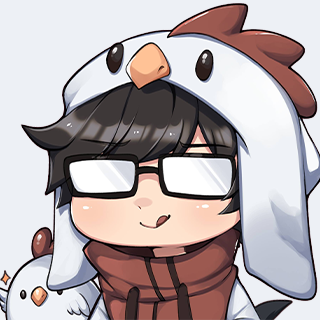 3D CG Character Artist,
Rui Ricia
[Current]
Freelance 3D CG Character Artist
Game Developer
Founder of Artemiz

[Previous]
Character Designer
3D Artist
Recognizable
Projects & Awards
[Featured Artist]
3D Artist - Alternative Girls Mobile: Game Project
Lead 3D Artist - War of Ashird: Console Game Project
3D Character Artist - Froot from Vshojo
3D Character Artist - Draki Kona from Pixela Sekai
3D Character Artist - A.K.A


Twitter
Turning 2D into 3D with 2D Aesthetics in Blender
Discover the A-Z process of modeling a character from a character sheet, including texturing, rigging, and blend shining, depending on the character design. With the modeling process, I aim to teach you a few tips and tricks for modeling characters, texturing each part of the body, and even blending shapes for the animations.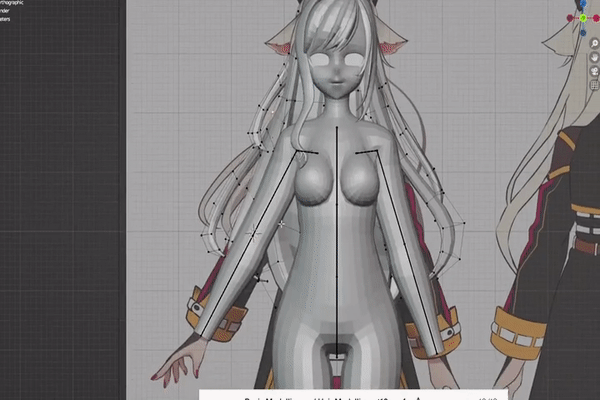 VTuber Avatar in Unity
Once the modeling phase in Blender is complete, you will find out how to use Unity and bring your character to life. There aren't many people who know about mixing Blender and Unity in their workflow. While Blender has its advantages, incorporating Unity can enhance your workflow and make it more efficient.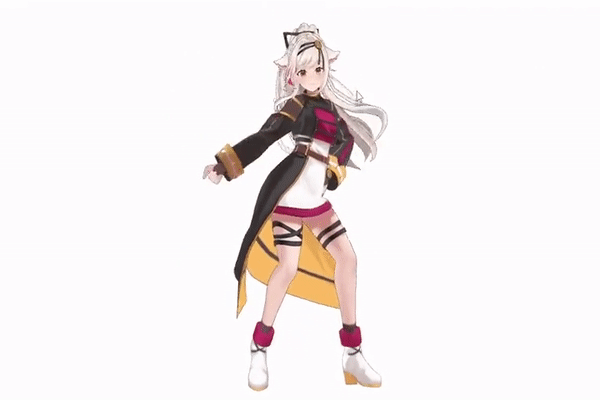 Showcasing in Unity
Learn how to showcase VTuber characters professionally using Unity. You'll find out how to use both Unity and VRM to maximize your character's potential. As a bonus, I've included tips and tricks for making a name for yourself by creating and showcasing your own VTuber character.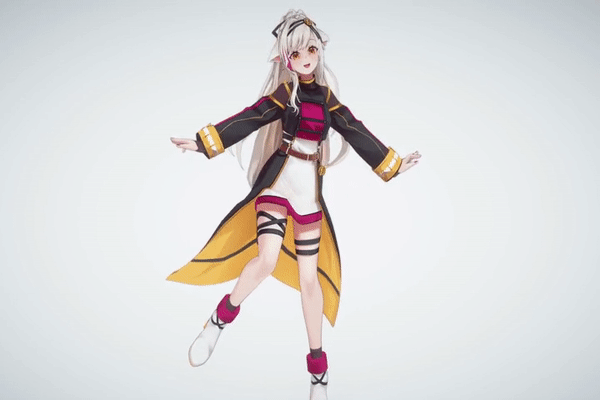 Class Details
You'll Learn
Building a Mindset & Industry Opportunities

To become a successful 3D VTuber character artist, it's important to have the right mindset and industry knowledge. In this course, I'll introduce you to the industry, its pros and cons, and the opportunities available to you.

Efficient Character Modeling Techniques for Blender

Learn to model using a character sheet created by Venn. The character sheet will be available as a class perk so you can follow along closely or practice using your own. I will show you efficient modeling techniques using extruding, scaling, and other features to match the character design sheet.

Anime Character Proportions, Texturing, & Rigging

While modeling in Blender, many people encounter difficulties in getting the anime proportions correct. To help you fix this issue, I will thoroughly explain how to model an anime head, hair, body, and outfit properly as I model our character. I will also explain the process of texturing and rigging in great detail.
"Blendshaping" or Morphing targeted areas, is another must-know skill in the 3D VTuber industry. In this phase, I will be showing you how to morph parts like the mouth and eyes to create a variety of emotions such as Happy, Angry, Sorrow, and Joy.

Vseeface is a popular versatile tool designed for 3D VTubers. I will introduce you to this software and the amazing features it has to customize your character and perform live streaming or pre-recorded videos.

Showcasing in Unity & Tricks

As the last phase of our class, I will be teaching you how to present a VTuber character in real-time in Unity, which involves combining various elements to create an interactive and dynamic virtual character. As a bonus, VRM Physics and Blendshape tips will be shared for your future reference.
01. Hello, I'm Rui!
Introducing your instructor
Brief overview of the class
Sofware and programs
SECTION 02. Fundamentals for 3D VTuber Artists
02. Building a Mindset: VTuber 3D Character Artist
What is VTuber? & Why anime?
Brief general workflow of making a 3D VTuber character
Opportunities in the industry
Pros and Cons of being a 3D character artist for VTubers
SECTION 03. Modeling with a Character Reference Sheet
03. Basic Modeling & Base Body Modeling
Modeling props and getting familiar with Blender
Understanding anime body proportions using basic shapes
Turning a basic cube into an anime body
04. Base Head Modeling
Understanding anime head topology
Turning a basic plane into an anime head
05. Hair Modeling
Breaking down character hair
Understanding hair topology and hair card modeling
06. Detailing Your Base Character Model
Detailing and refining the base body, hand, and feet
Detailing and refining the base head & face
07. Creating Character Outfits
Creating base outfit mesh
Detailing outfit accessories
08. UV
Mark seam
Unwrapping
Understanding texture resolution
09. Texture Painting 1
Preparing for texturing
Face coloring and painting
Basic texture: painting the body
Basic texture: painting the head
10. Texture Painting 2
Adding detailed texture painting
Applying shadows
Outlining the outfit
Overall texture detailing
11. Creating Bones, Rigging, & Weightpainting
Creating humanoid bone
Bone naming
Weight Painting: attach mesh to bone
12. Blendshape Viseme & Eye Blink
Morphing the mouth for basic Viseme: AIUEO
Morphing eyes for eye movement: Blink, Blink_L , Blink_R
13. Blendshaping Emotions
Blend shaping emotions by morphing the face:
- Happy
- Angry
- Sorrow
- Joy
14. Blendshaping Exaggerated Expressions
Blendshaping exaggerated expressions
Making characters more interesting with 2D expressions
SECTION 05. Unity: Turning Your 3D Character into VRM for VTuber
15. Unity Project Setup for VTuber Characters
Introducing basic Unity: UI and frequently used features
Intro to VRM & importing VRM assets
Understanding frequently used VRM functionality
Importing and exporting VRM Models
16. Overview of the Mtoon Shader
Creating new Mtoon material
Knowing all the parameters
17. Import & Material Setup
Importing and setting up the humanoid rig of your model
Setting up materials and applying them to a character
18. Physics Setup: VRM Spring Bone
Adding VRM physics to your 3D character
Adjusting physics play with parameters
19. Collider Setup: VRM Spring Bone
Adding VRM Collider to your model
Adjusting physics by using a preview animation clip
20. VRM Blendshape & Finishing your VRM
Blendshaping registration for the VRM
Exporting your VRM model
21. Vseeface Introduction
Introducing Vseeface
Pros and Cons: Vseeface
22. Play your VRM in Vseeface
Setting up Blendshape key toggle
Testing your VTuber model functionality
Setting up webcam motion tracking for hand testing
23. Using VSFAvatar Format to Boost Your Model
Introducing to VsfAvatar
Adding a special toggle to your model to play it on Vseeface
24. Showcasing Your Model With Unity
Unity Animator
Unity Post Processing
Unity Recorder
25. Tips & Tricks for VRM
Tips & tricks for VRM Physics
Tips & tricks for VRM Blendshape
26. Farewell Message
Tips for starting & developing a 3D VTuber artist career
Branding your potential on social media
Words of encouragement and gratitude to students
*The release date of this class, curriculum images, and associated content can be changed without prior notice.
Interview with
Expert 3D CG Artist
Rui Ricia


Question.01
Is there a specific reason why you chose this specific topic/themes?


Nowadays, there are so many 3D character modelers with a talent for modeling and turning 2D characters into 3D characters; however, not many know the technical side of turning them into a 3D VTuber, as the VTuber industry is growing fast, the market is looking for people who can bring 3D work to the next level of interactive media. This step will be a leap to the future, so I want to share my insights into it and how to do this kind of work in the industry.
Question.02
What makes your class different from other classes?


Throughout this class, I'm taking a comprehensive approach to creating a 3D VTuber using Blender and Unity. As it covers the entire process from character modeling from a reference sheet to showcasing the model, students will be able to gain the knowledge and necessary skills to create their own complete VTuber characters. The unique aspects of 3D VTuber creation can be learned through this class, such as having the proper mindset of a VTuber character artist with a practical, industry-focused approach with theoretical knowledge and hands-on practice. In addition, I'll be using Unity and VSeeface to integrate specific details and make a stunning presentation.
Question.03
What would be the most important takeaway from your class?


The main takeaway from this class is understanding the entire process of creating a 3D VTuber character and thinking like a professional 3D VTuber artist. Unlike 2D VTuber characters, creating 3D characters is a more complex process that involves real-time interactivity in Unity. It's challenging to find a comprehensive and intensive course that combines Blender and Unity, integrating features like VRM Physics and Blendshape. I aim to provide students with a thorough guide on how to enter this amazing world of 3D VTubers.
Required Programs
This course will use Blender, Unity, and Vseeface.
Please purchase and install these program(s) for an optimized lecture experience.

*These programs and/or materials will not be provided with the lecture.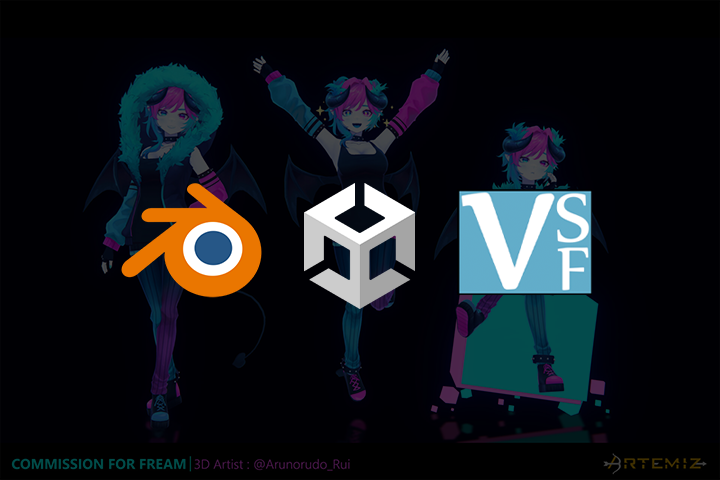 Recommended Class
Like this class?
Then check these out!
[IMPORTANT NOTICE]

*Please note that the information on this page is subject to change without prior notice.
*Would you like to learn more about our refund policy? Please check here.
*Please check our FAQ for Copyright and Proprietary Rights, User-Generated Content, Security, and Violation information.