3DCGCharacterArtist,Rika Details
Create Your Own 3D Avatar and Explore the 3D Universe!
Rika, the creator of Enya Akemi from Nonoru's class on Coloso Japan and many other popular 3D avatars, will be the instructor to guide you through everything from conceptualizing the character to translating ideas into a 3D model that can be used in a variety of ways inside the 3D universe. While mastering each of the steps in 3D modeling, texturing, rigging, and setting up for various 3D applications, you'll gain a comprehensive understanding of the 3D avatar creation process and the numerous applications.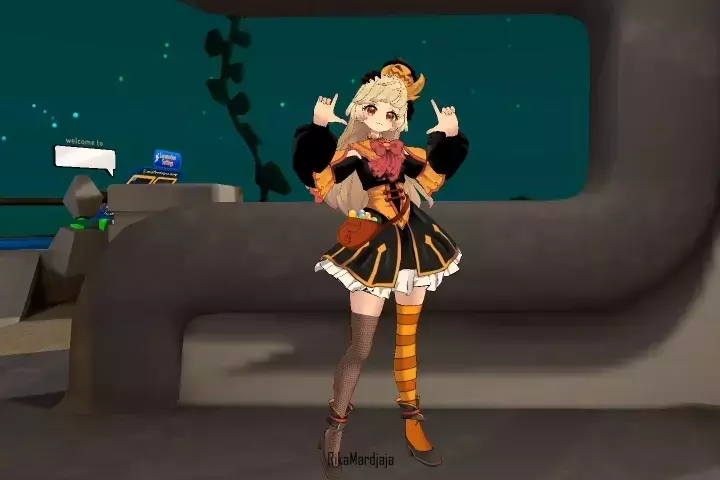 The techniques taught in this class are highly versatile and will open doors to diverse opportunities such as VTubing, VR meetups, live streaming, and more. The main purpose of this class is not only to create a 3D VTuber character but also to create a 3D model that can be used and applied to a variety of 3D applications that exist online nowadays. Giving you the utmost advantage to explore and make use of the advancements in technology, such as full body tracking features.

While mastering each of the steps in 3D modeling, texturing, rigging, and setting up for various 3D applications, you'll gain a comprehensive understanding of the 3D avatar creation process and the numerous applications.
Class Perks
Get These Coloso Exclusives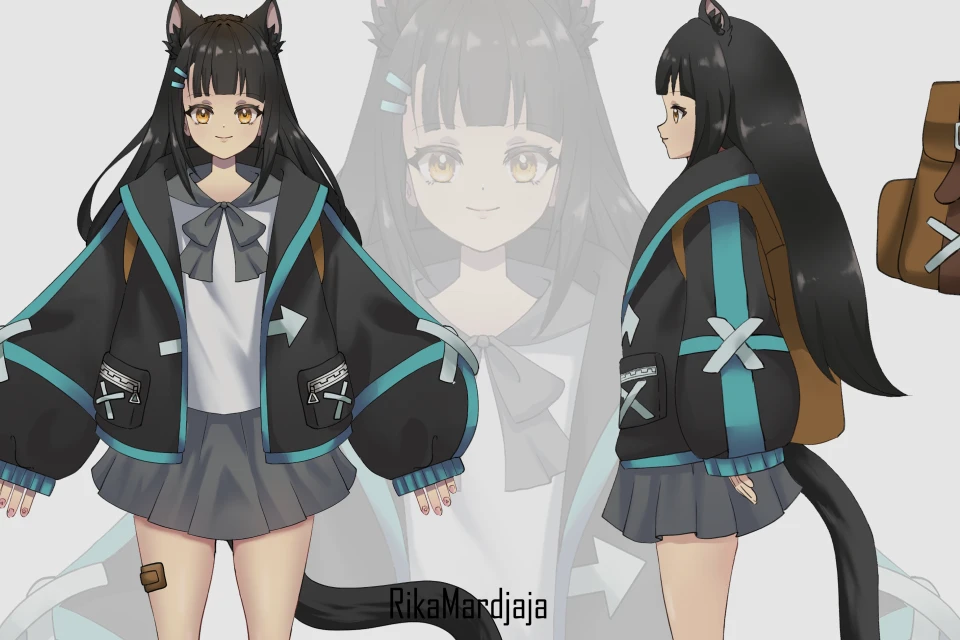 Final Character Reference Sheet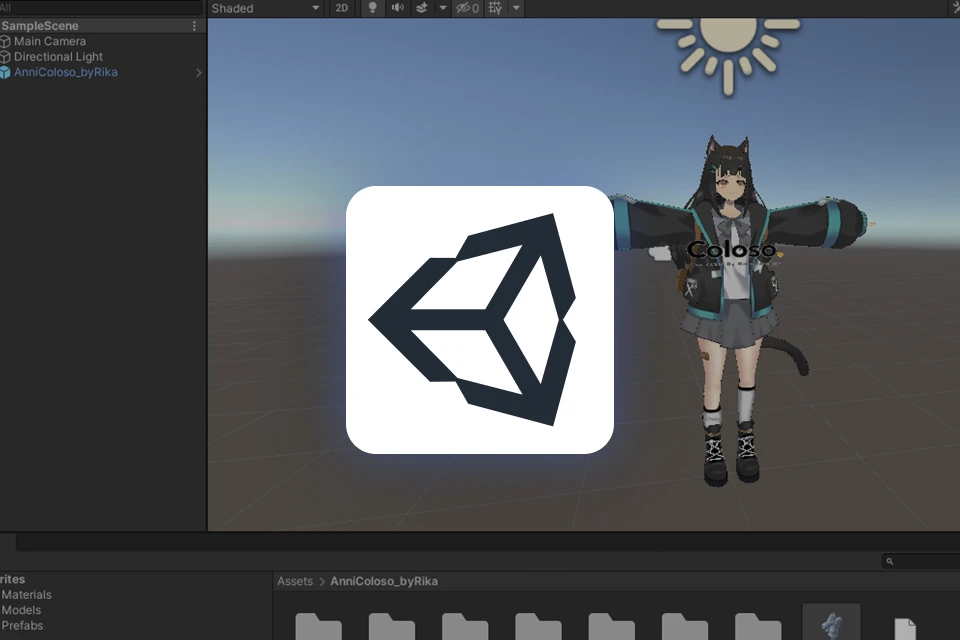 Anni VRM Unity Package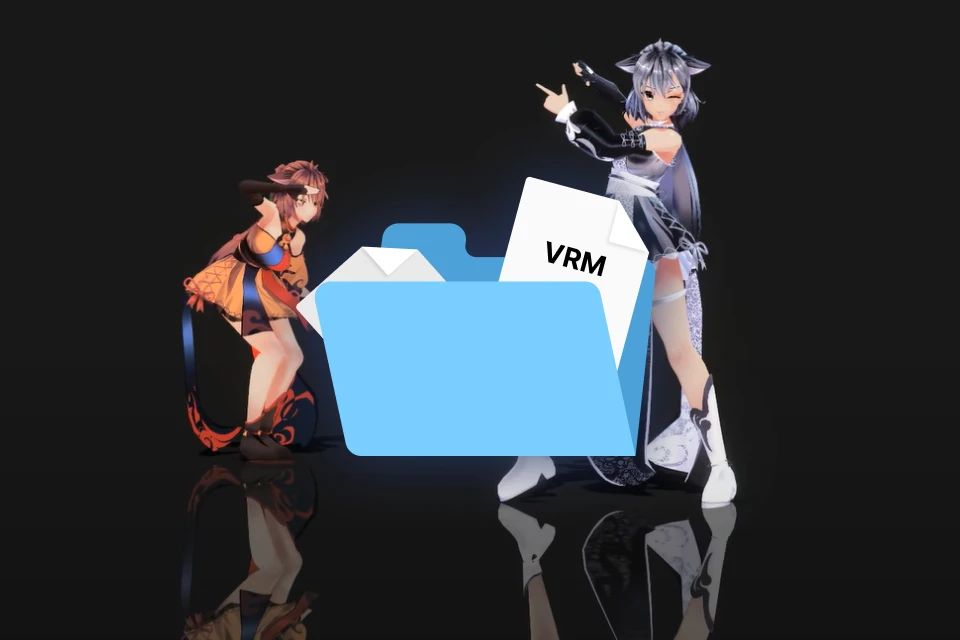 VRM File of Enya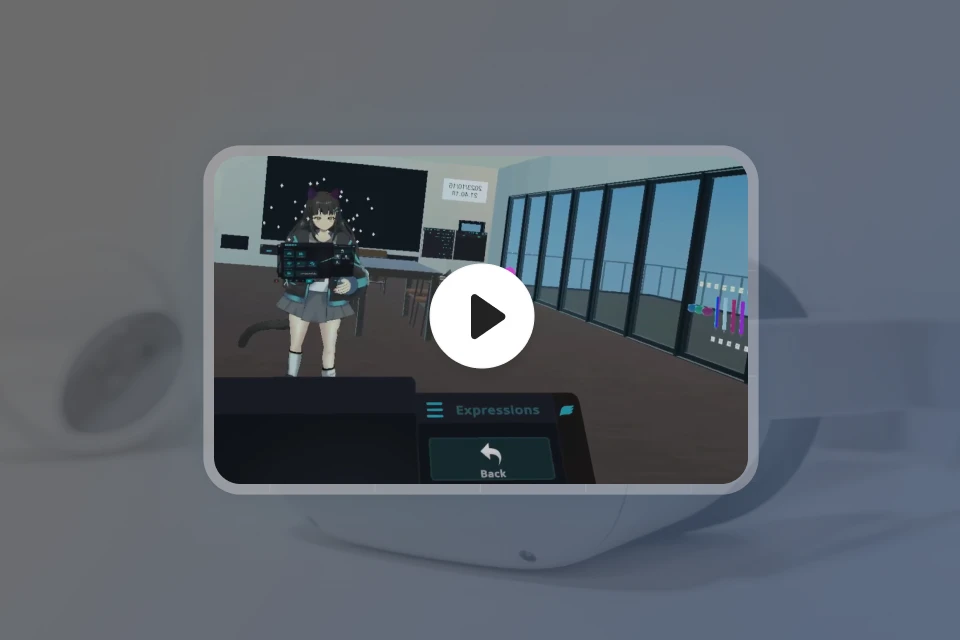 Bonus Section: Full Body Tracking with Oculus Rift
Expert 3D CG Character Artist Rika's Portfolio
Why Take This Class?
From a blank screen to a complete 3D avatar capable of navigating the 3D universe.

Get the most comprehensive instructions on how 3D anime-style avatars are created and applied in the 3D universe.

Rika will guide you step-by-step on how to create a 3D avatar, starting with a blank screen. You will not only master the creation of the 3D model but also all of the most popular 3D applications out there, such as VNyan, Warudo, VSeeFace, and VRChat, which allow you to work with numerous formats.

In addition to all the applications above, Rika has set aside an entire chapter dedicated to using full body tracking using the Oculus Rift in VRChat.

Brainstorming 3D Character Ideas

Sketching Character Design for 3D Avatar

Profile Proportions & 2D Rendering
Head UV Unwrapping & Texturing

3D Modeling the Body and Clothes

Body UV Unwrapping & Texturing

3D Modeling the Hair Mesh
Hair UV Unwrapping & Texturing

Viseme Blendshape for Expressions

UniVRM & Spring Bone Collider
Expressions in VNyan & Warudo
Rika
3D CG Character Artist


Hi guys! My name is Rika, you can also call me Ka. I've been involved in the 3D industry since 2015 as a hobbyist 2D and 3D generalist. After a few years, I decided to put all my focus and passionately pursue my art career in the world of 3D character modeling around the beginning of 2020. Throughout the years in the industry, I was fortunate to work with a few studios, collaborate with other professionals, and have my own collection of 3D models for sale.

It's truly amazing to see and experience all my imagination drawn in 2D art become 3D models. With this class, I will share awesome techniques, workflow, tips, and tricks for creating your own 3D avatar from scratch and explore all the applications it has in the virtual world of 3D Join me in pursuing your freelance career and learn all about the world of 3D avatars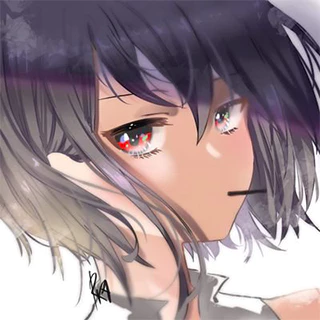 3D CG Character Artist, Rika
[Current]
Freelance 3D CG Character Artist
3D head artist on Artemiz guild

[Previous]
3D modeler for Finstey from Lightmotif agency
Projects & Awards
[2022] Work with Luca from Nijisanji EN
[2022] Work as freelancer for Studio Yuraki
[2022] Work as 3D modeler for Finstey from Lightmotif agency
[2021- now] Working with IP character creation on booth
[2020- now] Working as a a 3D head artist on Artemiz guild
[2020- now] work with Kitaria Fables as the 3D modeler
[2019 ] Work as 3D freelancer on MD studio animation


Twitter
Turning Rough Ideas into a 3D Character Design
In the beginning steps of our class, we'll delve deep into the exciting process of transforming your initial creative concepts and rough ideas into a well-defined and captivating 3D character design. This phase is definitely one of the most entertaining since it'll all start with a blank screen in CSP. A very important takeaway from this phase of the class would be to learn what to consider and how to build the design when designing a 3D character.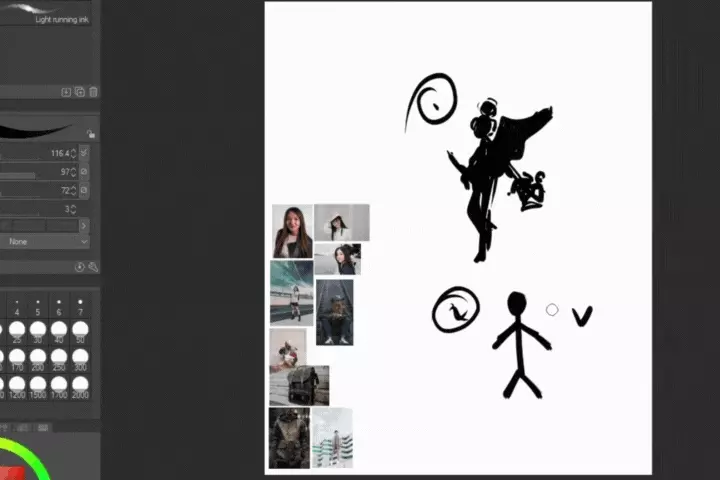 Bringing Your 2D Designs into a 3D Avatar
During this phase of the class, our main goal is to properly and accurately 3D model our 2D character design. From creating the 3D mesh to texturing, blendshaping, and rigging, we will experience the complete modeling workflow along with step-by-step guidance. Although modeling, texturing, and rigging may be time-consuming and repetitive work, I want to help you master each of the techniques, as they'll become our solid foundation in creating our 3D avatar according to your character's design without losing its essence and personality.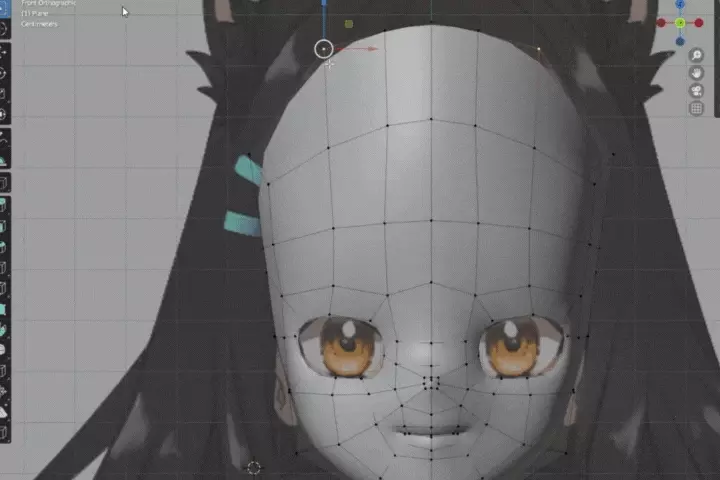 Technical Exploration for the Most Popular 3D World Applications
We'll explore all the technical aspects of the most popular 3D applications like Unity, VSeeFace, Vnyan, Warudo, VRChat, and lastly, the full body tracking in VRChat. You'll gain a comprehensive understanding of how to set up your 3D avatar character for each application, including expressions, animations, and physical interactions. Learning through the end chapters will help you gain all the knowledge you need about VTuber applications and finally see your 3D character created from a blank screen come to life.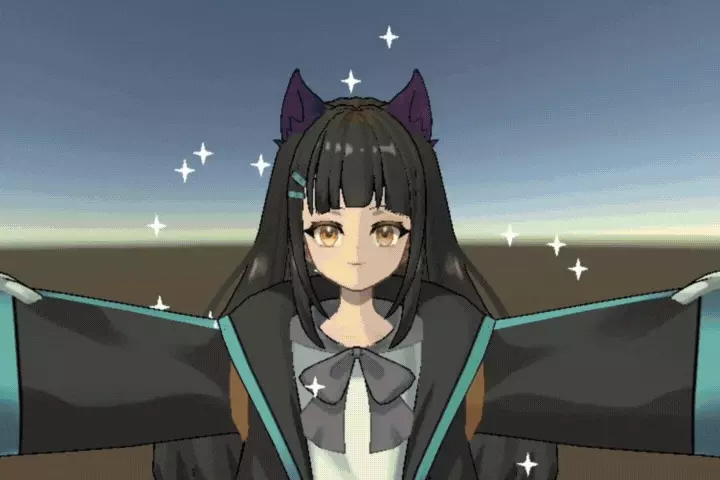 Class Details
You'll Learn
Concepting & Sketching for 3D Avatar

From brainstorming concepts to sketching the 3D model character, what to consider and how to choose mood boards and references when creating character design for 3D world.

3D Modeling, Texturing & Rigging

Mastering the art of 3D modeling and texturing, using Blender to create a properly proportionate anime style 3D character and rigging it to make it a ready-for-animation model.

Introducing Unity and VRM format, importing the 3D model character into Unity, setting up expressions, colliders, and physics, and evaluating our creation in VRMLive Viewer.
VSF Animation & Applications

We will explore how animating ears, the tail, and more practical animation options, along with confuration for face tracking, works in VSeeface to take full advantage of this awesome application.

Vnyan & Warudo Applications

We'll learn about Vnyan and Warudo's features. These applications will allow us to make eye jiggle and experiment with throwable accessories for a more interactive and interesting virtual persona, boosting our 3D character's entire experience.

Full Body Tracking & VRChat

A critical component for an immersive 3D avatar VR experience is full body tracking in VRChat. You'll gain a complete understanding of configuring full-body tracking and how to explore the VR world while unleashing the ultimate potential of your character in VRChat.
SECTION 01. Prologue & Opening
01. Orientation
Introducing your instructor
What you will learn
Helpful websites and software programs
SECTION 01. CSP: Concept Art
02. Starting with the Ideas!
Choosing moodboard
References for the overall character looks
03. Sketching the Ideas
Execution of ideas
Integrating the references to the sketch
04. Neat Lines & Base Colours
Creating a solid outline
Adding base colours
05. Shading & Rendering
Shading for volume
Adding details
Final adjustments
06. Back & Side View Line Art
Prepping the extra for 3D
How to apply guiding lines for proportions
From simple shapes to balanced side view
07. Back & Side View Coloring + Shading
Finishing up the line art
Filling in the colors
Overall shading
Backpack designing & detailing
SECTION 03. Blender: 3D Modeling, Texturing, Rigging & More
08. Creating the 3D Model Head
Creating the head mesh from vertex
Topology for anime style purpose
09. Texturing the Head
Default brush: Head texturing
Detailing for enhancement
10. Creating the Body and Clothes Mesh
Creating the body mesh
Creating the clothes mesh
11. Texturing the Body & Clothes Part 1
Unwrapping parts
Default brush: Body texturing
Shadowing the shirt folds
Applying skirt folds
Detailed sleeve texturing
12. Texturing the Body & Clothes Part 2
Clothes outlines
Detailed texturing
Boots and lowerbody texturing
The bag and detail texturing
13. Creating the Hair Mesh
Creating the hair mesh from vertex
Shaping the hair
14. Hair Texturing: Front Side
Adjusting the tail position
Unwrapping posterior hair parts
Unwrapping bangs
Texturing the front hair view
Enhancing the look by adding details
15. Hair Texturing: Back Side
Ears texturing & shadowing
Smearing & shading the back hair
Tail texturing
Final texturing touch ups
16. Making Viseme and Expressions
Creating VRchat viseme
Creating 6 expressions
Creating eye blendshape for eye jiggle
17. Bone Names and Structure Setup
Creating humanoid bones
Naming the bones
18. Skinning & Weight Painting Part 1
Skinning to the bone
Weightpainting the humanoid bones
Head & body
19. Skinning & Weight Painting Part 2
Weightpainting for physic movement
Tail, clothes & hair
Exporting 3D model to FBX
SECTION 04. Unity & Other Applications
20. VRM Setup for 3D Avatars
Importing to the UniVRM
Setting up the expressions
Setting up the collider and phsyic
Animation test in VRM Live Viewer
21. VSF: Ear Animation & Pose
Introduction to VSeeFace
Creating VSF ear movement animation
Adding pose
Animation text on VSeeFace
22. VNyan & Warudo: Eye Physic Jiggle
Introduction to VNyan
Setting up the VNyan and adding eye jiggle
Setting up throwable object in VNyan
Introducing Warudo & its application
23. Introducing VRChat Shader and Physics
Setting up the physics bone
Setting up the poiyomi shader
24. Expressions & Animations for VRChat
Adding ear animation
Inserting expressions to menu toggle
25. Adding Particle Effects & Galaxy Texture
Adding sparkle effect to the 3D model
Adding galaxy effect to the ears
Bonus Section: Full Body Tracking
26. Full Body Tracking in VRChat
Calibrating the full body tracker to Oculus Rift
Introducing the full body tracking in VRChat
SECTION 05. Epilogue & Closing
27. Hanging Out in VRChat & Closing
Exploring VRChat worlds
Displaying all the expressions in menu toggle
Closing
*The release date of this class, curriculum images, and associated content can be changed without prior notice.
** Class videos may be seperated for a more streamlined viewing experience
Interview with
3D CG Character Artist, Rika

Question.01
Why did you choose this specific topic?

My passion for this particular topic started in my childhood, when I would often find myself doodling in textbooks and coming up with imaginative stories as a hobby. It was during this time that I aspired to bring one of my novel ideas to life in the form of a comic, and the idea of translating words into visual art fascinated me. This inspiration got me started in my journey to learn and, ultimately, share my experiences on this topic, as I have experienced firsthand how powerful and joyful it can be to possess the skills and techniques to turn your imaginary art into something concrete.
Question.02
What makes your class different from other classes?

I strongly believe that every artist possesses a unique and special approach to the creative process, each with their own distinct specialties. Enrolling in this class, which guides you through the comprehensive journey of crafting artwork from the initial concept to the final 3D VTuber character in action through numerous 3D VTuber applications, will help you discover your reference points and style preferences.
Question.03
What would be the most important takeaway from your class?

The age-old phrase "practice makes perfect" contains timeless wisdom that you should carry with you throughout your creative journey. It's crucial to maintain a balanced approach, avoiding overworking while finding a pace that allows you to enjoy your work without giving in to quick burnout. This class's workflow is thoughtfully designed to guide you through the details of 3D VTuber creation and its application, and I hope that this class serves you as a guide and a compass throughout your journey in becoming a professional 3D VTuber artist.
Required Programs
This course will use Clip studio paint version 1, Blender 3.5, Unity 2019.4.29f1, VRM Live Viewer, VSeeFace, VNyan, Warudo, VRChat. Please purchase and install the latest versions of the programs for an optimized lecture experience.

**SteamVR & Oculus Rift are optional tools for your enhanced experience
*These programs and/or materials will not be provided with the lecture.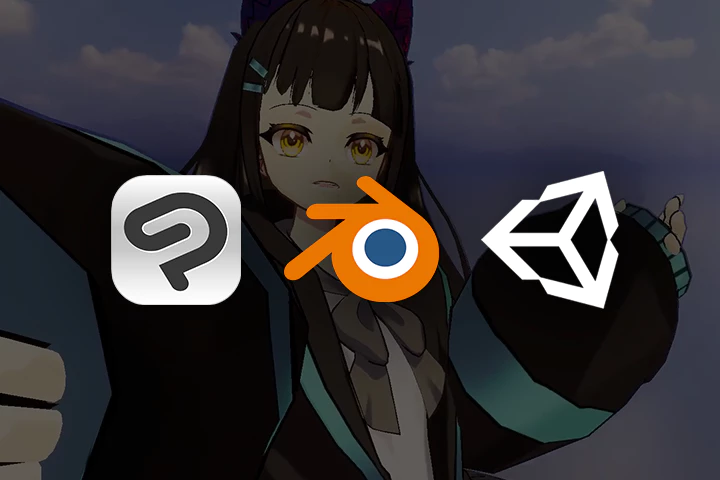 Recommended Class
Like this class?
Then check these out!
[IMPORTANT NOTICE]

*Please note that the information on this page is subject to change without prior notice.
*Would you like to learn more about our refund policy? Please check here.
*Please check our FAQ for Copyright and Proprietary Rights, User-Generated Content, Security, and Violation information.