[Shortform]3DBlenderArtist,FlaviusStefeliga Details
3D Blender Artist, Flavius Stefeliga
"Step up your Blender skills by creating
a magical medieval banquet hall
from the ground up."

This class covers the skills you'll need
for creating models from scratch,
finding the right textures for your scene,
setting up your camera, and rendering your work
—straight from a real 3D Blender Artist in the field.

Content
Length: 8 videos
(4h 15m)
Difficulty: Basic
Unlimited views

Video Details
Audio: English

Software Required
Blender (3.3.0 and up)

Perks
Texture files:
- Books
- Floor
- Plaster
- Stone Wall
- Table
- Wood Beams
3 Final Render Videos
5 Render Images
Expert 3D Blender Artist
Flavius Stefeliga's Profile & Portfolio
Flavius Stefeliga
3D Blender Artist

Hi! My name is Flavius Stefeliga.
I'm an experienced 3D Artist
with a demonstrated history of working
in the 3D art industry. This includes
my current position at Wave Design Studio.

Throughout my career, I've always looked
for ways that I could serve the industry
and aspiring artists for the betterment
of our community.

And now, I've finally come across
the opportunity to create a class with Coloso
where I could share some of the skills
I've learned during my time in the industry.

During this class, I'll be covering my entire process
for putting together a visually stunning
Medieval Banquet Hall: from modeling to compositing.
I'll also be revealing some extra special tips and tricks
I've uncovered throughout my many years of teaching.

My goal is to provide a helpful guide for people
who want to improve their Blender skills
so that they can become remarkable artists.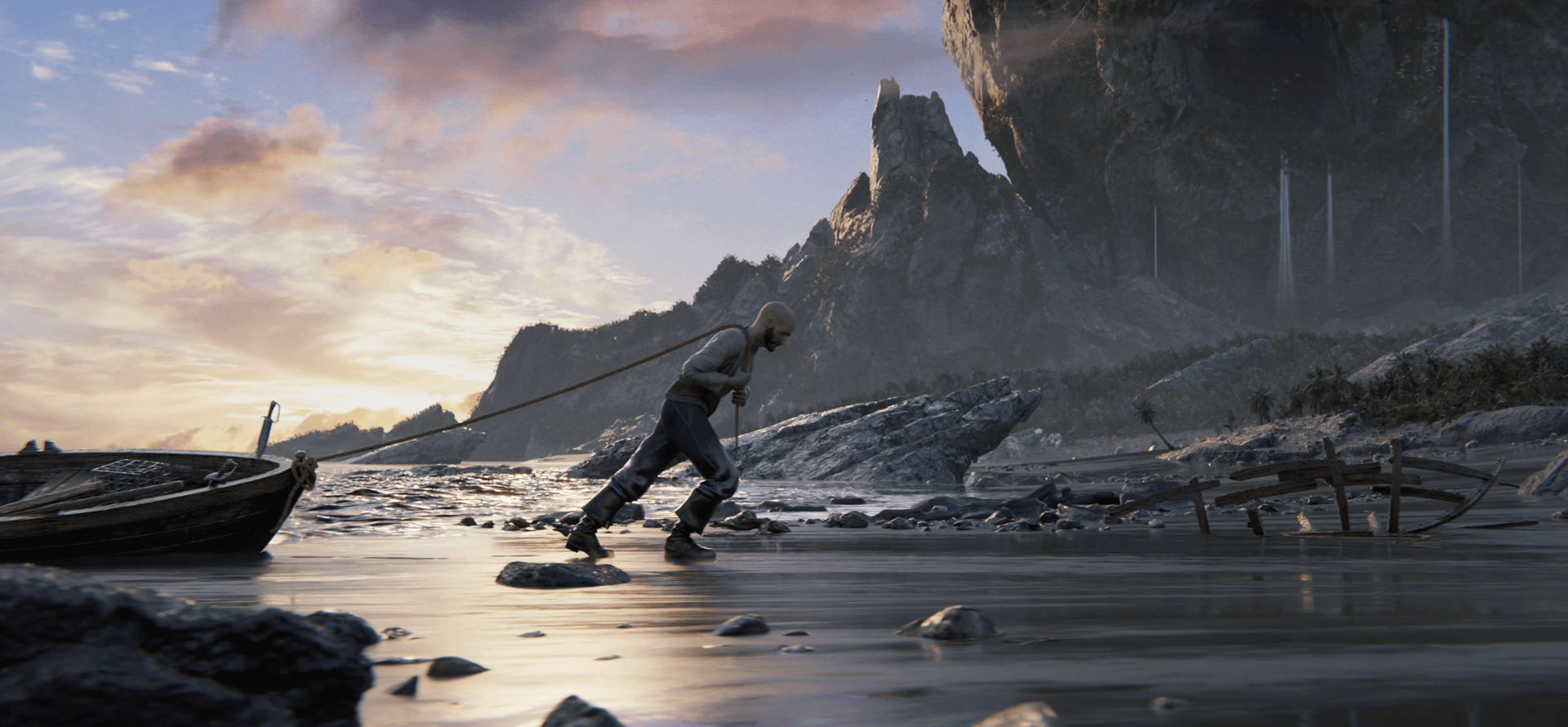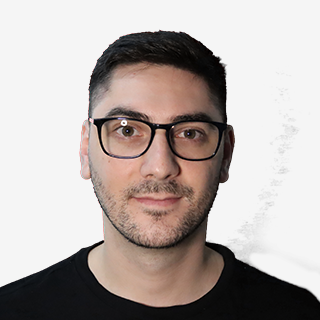 3D Blender Artist
Flavius Stefeliga
[Current]
3D Graphic Artist at Wave Design Studio
Recognizable
Projects & Awards
[Previous]
Freelancer

[Recognizable Projects & Awards]
Featured on 3dart.it Article on May 4th 2021
80.lv Article on June 21st 2021


Youtube
Modeling from Scratch
Find out how you can efficiently handle and modify primitive shapes while also learning the basics of modeling using the Extrude and Bevel tools—some of the most critical tools for modeling. You'll also discover a more efficient approach to modeling using Mirror and Array modifiers.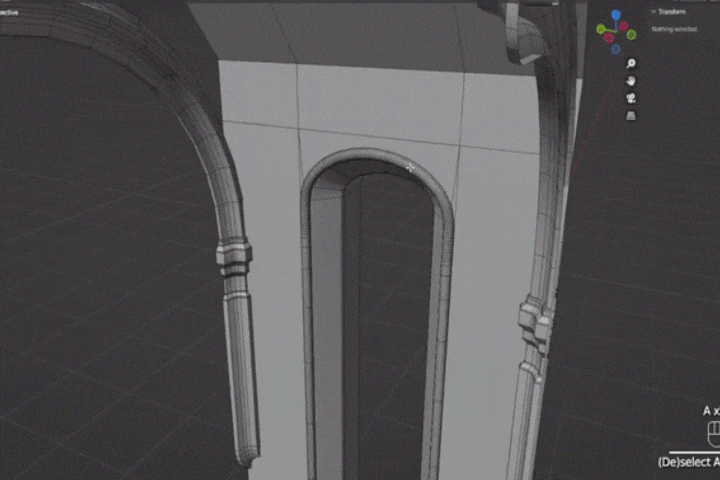 Creating the Right Atmosphere
Texturing is a vital part of setting up the atmosphere and mood of a scene, and that's just the start of what you'll learn in this class. You'll also receive tips for finding textures that match your scene perfectly, so you can finish your work faster than ever before.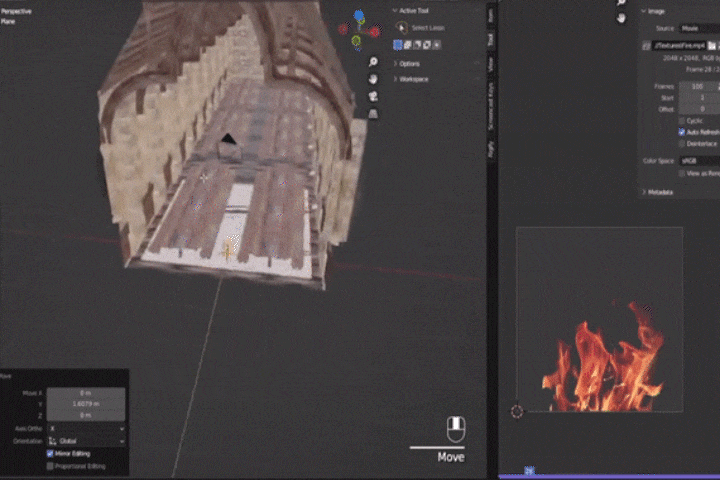 Compositor Setup & Render Time!
One of the most important parts of making your scene more visually attractive is to know what to do during the post-production phase. You'll learn to set the camera up for cinematic shots and animate camera movement. Then, I'll share my tips for the properties of rendering that'll help you accelerate the entire process.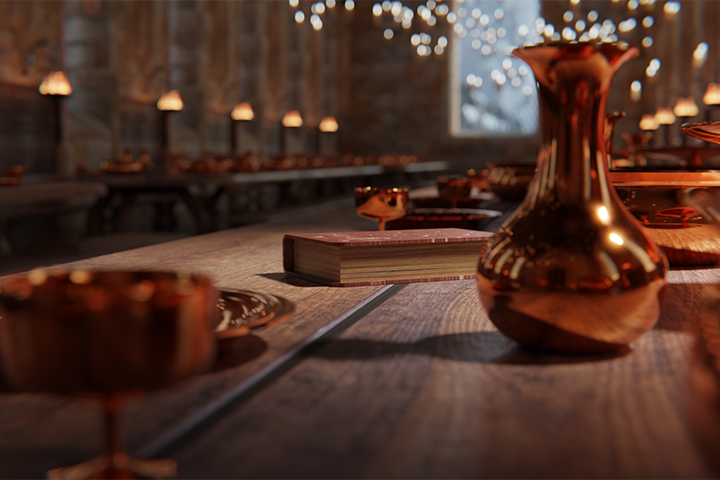 Unlimited Access
Best Price
Buy now, get unlimited access.
(자동 구성) 가격이 인상됩니다.
This special offer ends soon.
Buy now and save!
1. Orientation
Introducing your instructor
What you will learn: The Medieval Banquet Hall Environment
2. Starting with the Default Cube
Understanding the basics of Blender
Editing the default cube to prepare the layout for the modeling of the hall
3. From Polygon Edit to Modifiers
Learning how to use the Bevel and Extrude tools
Understanding the Mirror and Array modifiers
How to properly use the modifiers
4. Completing the 3D Hall and Creating the First Assets
Modeling the entrance and end of the hall
Creating the first assets for the hall
5. Finishing the Hall Assets
Modeling assets like tables, benches, cutlery, and plates
Simplifying asset creation using modifiers
Understanding different methods of duplication
6. UV Unwrap
Unwrapping models for textures to show up correctly
Preparing 3D mashes for Texturing
7. Adding Texture & Details
Creating default PBR (Physically Based Rendering) textures
Adding custom fire textures to the scene
Creating floating candles with the Particles System
SECTION 04. Render and Compositor Setup
8. Compositor Setup & Render Time!
Optimizing the scene for faster rendering time in Cycles
Finalizing your work with compositor node post-processing
** The curriculum images, and associated content can be changed without prior notice.
Creating the Right Assets
for a Scene
Customizing Fire Textures
Interview
With Expert 3D Blender Artist
Flavius Stefeliga


Question.01
Is there a specific reason why you chose this specific topic/themes?


I think Medieval Banquet Halls are visually attractive. At the same time, making them is a very complex process that requires a lot of detail work, not only due to the assets in the scene but also for the textures and lighting, which we will discuss thoroughly during this class. My years of experience using Blender have offered me the time and practice needed to develop in-depth knowledge of this powerful tool. I'd love to share these insights with students interested in taking this class, as it will serve as a helpful guide for them during their artistic journey.
Question.02
Could you please share how you started your journey in the industry?


I started out creating digital paintings of fictional superheroes with just a digital tablet and Photoshop. I even took a class on logos, flyers, banners, and basically the printing side of art, but I didn't pursue that as a career because it wasn't a fun thing for me. Luckily, I found a job creating concept art for mobile games, and for 5 months there, I had a chance to make animations in Flash. After landing a job at my current studio, I started to work on 2D images, but I began to notice others at the company were trying to get into 3D at the time. However, the company didn't have enough money to budget for 3D software, so we started out with Blender, and we've been using it ever since. It's already been almost 5 years since I got into 3D art and 8 or 9 years since I entered the industry. I'm very thankful I've had the chance to take this path in life.
Question.03
Please share your thoughts on the industry's job market and what you see in the industry's future.


In my humble opinion, the 3D industry offers unlimited opportunities and jobs as long as you are willing to continuously and persistently learn about modern techniques, the latest technologies, and updated versions of tools. Although we are in an era where many people believe that AI is taking over the art industry, I think there are things that AI cannot and will not be able to replace. This includes the creativity, persistence, passion & spontaneity of an artist. These qualities will guarantee your success, not only in the 3D art industry, but the art industry in general. There are numerous jobs and specializations in the 3D industry that you can dedicate yourself to, and for me, they all seem like great opportunities that are widely available for aspiring artists to start building a career in this field.
Required Programs
This course will use Blender 3.3.0 and above. Please purchase and install these program(s) for an optimized lecture experience.

*These programs and/or materials will not be provided with the lecture.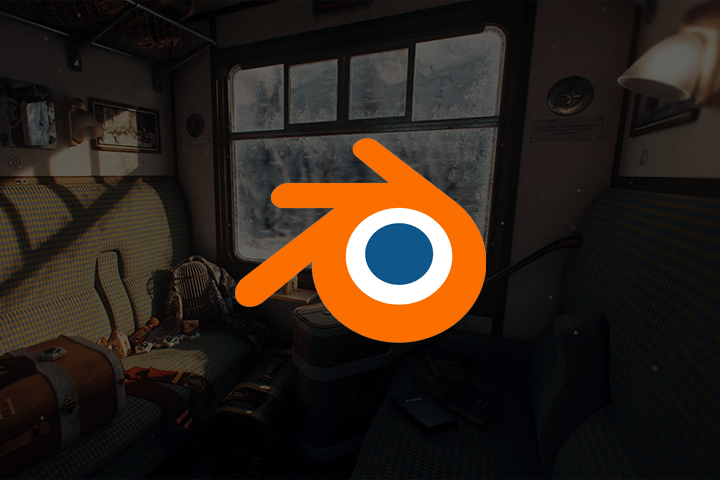 Recommended Classes
Like this class?
Then check these out!
[IMPORTANT NOTICE]

*Please note that the information on this page is subject to change without prior notice.
*Would you like to learn more about our refund policy? Please check here.
*Please check our FAQ for Copyright and Proprietary Rights, User-Generated Content, Security, and Violation information.