3DArtist,KyungraeYu_유경래 Details
Class Intro
3D Artist, Kyungrae Yu



78% of Motion Studio applicants create
stylized demo reels that are relatively simple to make.

Cinematic demo reels account for about 20-30% of the total,
but in some cases, their motion graphics submissions lacked tone and mood.

(From the interview with Kyungrae Yu, the senior artist at GIANTSTEP)
Kyungrae Yu, an artist who has worked on numerous job portfolios,
will now show you how to build a portfolio that stands out.
From screen layout composition
to texturing and lighting for added detail,
to scene production for added immersion!

Approved by an actual case in which
Lamborghini proposed collaboration after watching
the scene I prepared for personal work.

Check out Coloso's complete Cinematic Imaging curriculum today,
which is available to all aspiring and professional motion designers
concerned about their portfolios.

Content
Length: 33 videos
(Duration 24h 41m)
Difficulty: Intermediate
Unlimited views

Video Details
Audio: Korean
Subtitles: English

Software Required
Cinema 4D R20
Octane Render 2020.2.4
Adobe After Effects

Perks
Texture link for exercise production
Asset link for exercise production
Expert 3D Artist
Kyungrae Yu's Profile & Portfolio
Kyungrae Yu
3D Artist

Hello, I'm a 3D artist Kyungrae Yu.

I'm currently working in the 3D Art Department
of GIANTSTEP, the leading design studio in Korea.

So far, I have worked on advertising
and motion graphics for many companies
such as Samsung, Hyundai, Kia, and Naver.

The point of this class is to work together
throughout the process of creating a portfolio.

I hope that by going through the entire process
of cinematic motion graphics with me,
you will take a step further as a motion designer.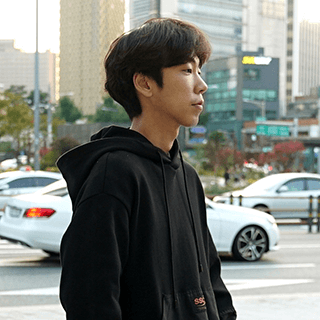 3D Artist, Kyungrae Yu
[Current]
GIANTSTEP 3D Art Department Designer
Work Experience
[Participated Projects]
SAMSUNG Galaxy S22 – SAMSUNG Galaxy S22 Unveil video
IONIQ Seven – LA Auto show IONIQ Seven Design Unveil video
KIA Sorento R&D Story 2020
HYUNDAI Genesis – HYUNDAI Genesis Style Frame 2019 - 2021
NAVER – Naver Connect 2021 XR
Centerfield - Media Wall video 2021
HYUNDAI Custo – HYUNDAI Custo Teaser 2021
Shenzhen – Media Wall video
HYUNDAI Staria – HYUNDAI Staria SNS video
DONGINB – DONGINB CF video
DECONOMY – DECONOMY Conference Opening video


Instagram
Everything You Need to Know About Making a Cinematic Video in 11 Scenes
From densely packed scene direction and layout composition to realistic sense of scale and unique mood of cinematic video! All in 11 high-quality scene exercises.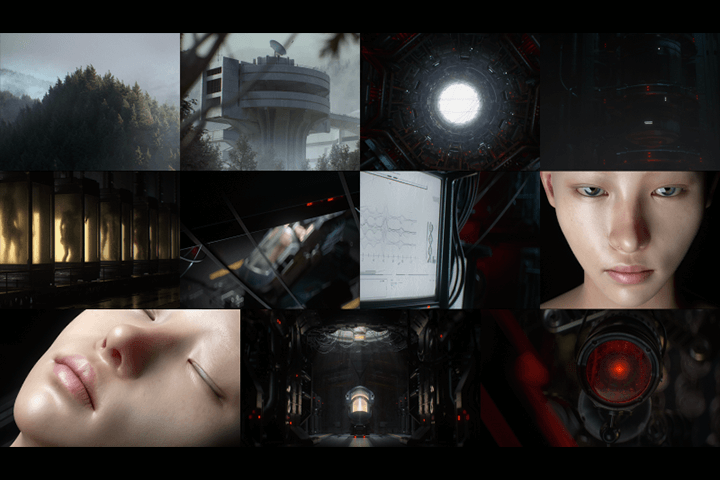 Insight on Look Dev to Improve Details and Density
Learn how to grasp details in Look Dev and texturing skills in various situations using the texture and asset used in practice.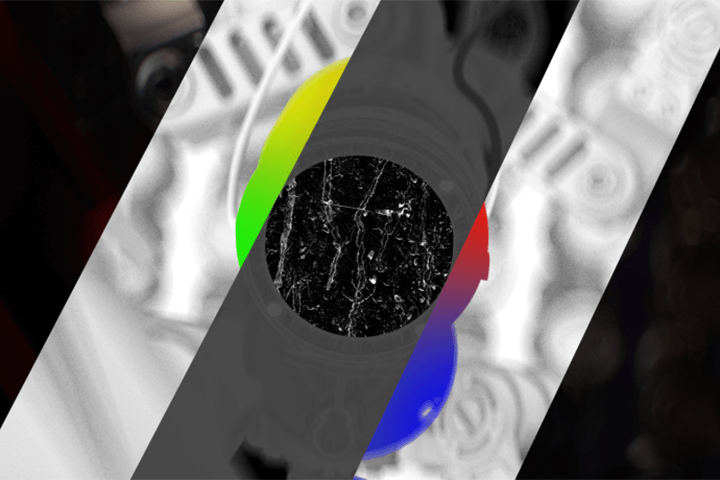 Tips on Portfolio/Demo Reel Production to Highlight Your Ability
Have you ever started but never finished a job portfolio? Learn about efficient Demo reel production processes and workflows, as well as common mistakes and solutions.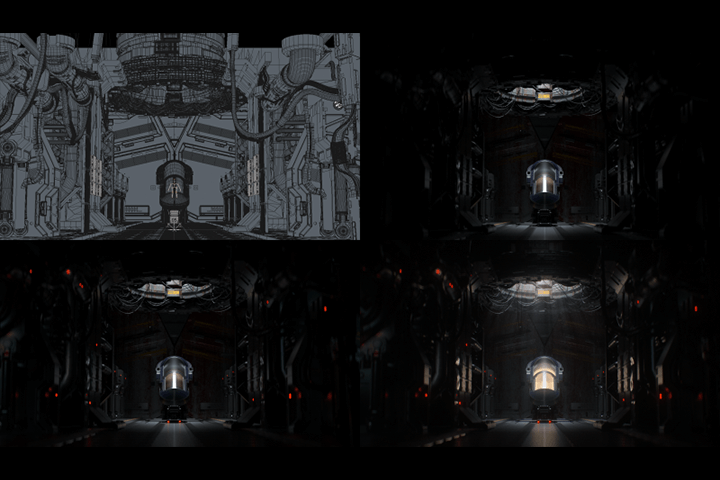 Class Details
You'll Learn
Demo Reel Work Flow



Learn how to set up effective scenes and how to schedule an efficient workflow for demo reel production.

Tightly Packed Scene Direction and Layout Composition

Learn about the 'real scale,' the core of cinematic layout, and how to direct a scene through increasing the density of the screen and direct the eyes where you want them to be.

Improve Texturing & Lighting Details



Learn about various textures such as glass, skin, or dust, as well as key lighting techniques such as sunlight and low key/high key by creating 11 different scenes.
Natural Camera Animation

Learn how to arrange and organize multiple scenes using camera animation tips that capture the difference in the look and organic flow based on lens settings.

Character Customizing

Learn how to customize the downloaded character source using Cinema 4D only, including realistic skin expressions and simple facial rigging with pose morph.

Compositing Using After Effects

Learn how to use After Effects post-correction to create a richer, more realistic image that matches the overall mood.
*These are sample images for better understanding.
Unlimited Access
Best Price
Buy now, get unlimited access.
(자동 구성) 가격이 인상됩니다.
This special offer ends soon.
Buy now and save!
01. Intro
About the instructor
About the class
What is a portfolio & demo reel?
Important points and skills in portfolio(demo reel) building
02. Demo Reel Production Work Flow & Process
Demo reel workflow (with demo reel)
Demo reel scheduling
Ideating using pure reference(free program)
Text, collecting mood board images, writing storyboards
Collect relevant image references to match the video
03. Layout
The rule of thirds
Highlighting the subject matter
Symmetry
Foreground, middleground, background
Real scale
04. Octane Material
Explanation about the Octane Universal Material which enables the efficient use of PBR texture
Explanation about the Composite Material and Mix Material
Utilization of Quixel Megascan and Bridge
05. Octane Scatter
Basic explanation to help you understand Octane Scatter
Utilization of Octane Scatter
Several TIPs on Octane Scatter used in practice
06. Exercise #1: Octane Scatter
How to make a vast forest using Octane Scatter
Mountain range arrangement to emphasize the perspective
07. Exercise #1: Fog Composition
After Effects Fog source compositing for rich production
Using Transmission Pass to create the color of leaves
08. Exercise #2: Frame Composition and Screen Direction
The importance of real scale and how to configure frames of relative size
Expressing a sense of depth by using the Depth of Field
Expressing the background by using the image
09. Exercise #2: Vertex Map
Locating the trees by using the Vertex Map
Distinguishing foreground, middleground, and background for the sense of depth
10. Exercise #2: Texturing
Natural texturing on buildings using the Dirt Node
11. Exercise #2: Z-depth
Fog compositioning using the Z-depth pass for sense of depth in the scene
SECTION 05. Scene #3 & Scene #4
12. Exercise #3: Utilizing the Cloner
Basic explanation to help you understand Cloner
Making a deep passageway using a Cloner
13. Exercise #3: Lighting
Lighting using complementary color contrast
14. Exercise #3: Post-correction
Post-correction techniques that add depth and richness to the screen
15. Exercise #4: Texturing & Lighting
Capsule texturing using Dirt Node
Divide lighting levels from dark lighting
16. Exercise #4: Post-correction
Lighting compositing to bring out the three-dimensionality
17. Exercise #5: Layout
Understanding the vanishing point of the video
Efficient tips using Cloner
Camera, object placement, distance setting for depth
18. Exercise #5: Alpha Texture
Distinguish between objects with lighting
Glass dirt texturing using alpha texture
19. Exercise #5: Flicker Expression
Emphasizing the glow in After Effects
20. Exercise #6: Layout settings and arrangements
Symmetry Arrangement
Layout setting to highlight key objects
21. Exercise #6: Asset Arrangement
How to use Topowire Plug-in
How to make a wire
22. Exercise #6: Lighting
Lighting expression with detailed high key and low key
How to create Ray effect in C4D
23. Exercise #6: Ray Effect
Ray effect compositing
Increasing the density of the screen with high key and low key settings
Increasing the richness of the screen with Dust source
SECTION 08. Scene #7 & Scene #8
24. Exercise #7: Utilizing the Focus
Creating a sense of space through split screen
How to use focus to give depth
Using Cloners to make current-carrying wires.
25. Exercise #8: Real Scan Texture
Introduction to paid sites for human modeling
Customizing tips on the downloaded modeling file
Simple face modification using C4D Sculpt Tool
26. Exercise #8: SSS Node
Understanding SSS Node
Realistic skin texturing
27. Exercise #8: After Effects Post-correction - Skin Compositing
Pass compositing required for skin texture
Natural skin compositing using After Effects plug-in
SECTION 09. Scene #9 & Scene #10
28. Exercise #9: Alpha Texture
Monitor screen texturing using Alpha Texture
Importing the animation created in After Effects to C4D
29. Exercise #10: Camera Animation
How to create a natural camera shake
Dramatic scene composition using camera Depth of Field
30. Exercise #10: Light Pass
Using the Light pass, applying light animation in After Effects
Utilizing the object layer pass
31. Exercise #11: Understanding Posemorph
Introduction to Posemorph
Utilizing simple facial animation using the Posemorph
32. Exercise #11: Utilizing the Posemorph
Opening eyes animation using the Posemorph
33. Finished Product
Rendering
How to organize the sequences in After Effects
How to create a finished product by combining each scene
Interview
with 3D Artist Kyungrae Yu

Question.01
Why did you choose 'Cinematic Portfolio' as the subject for this class?


I also remember being very frustrated when I first began studying video and attempted to get a job by creating a portfolio. Nowadays, you can easily find many good tutorials and theoretically explanatory videos on the Internet. But it is still difficult to find lectures that explain how and to what extent you should create a portfolio to get a job. In this class, I'll walk you through the entire process of creating a complete cinematic portfolio from start to end.
Question.02
What are your strengths as a 3D artist?


Personally, I believe that the look and animatics that match the tone and mood are important when creating a video because any video must be visually appealing to viewers. That's why this cinematic curriculum also contains a variety of skills that can bring out the 'look' of motion graphics, such as realistic texture and neatly packed scene direction.
Question.03
What makes this class different from other class?


I think it's the fact that this class focuses on an actual portfolio, not just an exercise. In this class, we'll cover the professionals' workflow when creating portfolios, how to create cinematic mood, tips on texturing & lighting, and post-compositing using After Effects.
Question.04
Who do you recommend taking this class?


I recommend this class to anyone who needs to create a portfolio, from job seekers to junior practitioners. Even without complex skills, the curriculum will be carried out within the functions that the students are familiar with. In addition, I'll share with you my and practitioners' tips for creating a portfolio more effectively
Required Programs
This course will use Cinema4D, Octane Render,
and Adobe After Effects.
Please install the above program version(s)
for an optimized lecture experience.

* We recommend using versions later than C4D version R20
and Octane 2020.2.4.
* These programs and/or materials will not be provided with the course.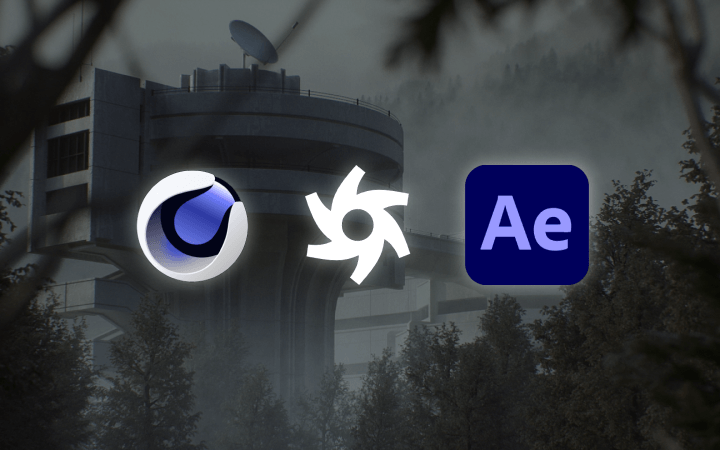 Recommended Classes
Like this class?
Then check these out!


[IMPORTANT NOTICE]

*Please note that the information on this page is subject to change without prior notice.
*Would you like to learn more about our refund policy? Please check here.
*Please check our FAQ for Copyright and Proprietary Rights, User-Generated Content, Security, and Violation information.