[Summersplash][Shortform]3DArtist,NikolaiFletcher Details
3D Artist, Nikolai Fletcher
"Add a whole new style to your Blender repertoire
with Sci-fi Anime Scenary."

You'll get an in-depth look at
hard-surface modeling, and rendering scenes
into 2D animation layers.
Then I'll show you how to set up your camera,
animate a scene with keyframes,
and give you some helpful anime
post-processing techniques.

Content
Length: 9 videos
(6h 53m)
Difficulty: Basic
Unlimited views

Video Details
Audio: English

Software Required
Blender 3.3
Clip Studio
After Effects
Media Encoder
fSpy

Perks
-Recommended Blender Addons PDF
-Cloud Background Images (PSD)
-Blender Project File
-3D Assets
-Original Textures
-Final Render Videos
Expert 3D Artist
Nikolai Fletcher's Profile & Portfolio
Nikolai Fletcher
3D Artist

Hello, my name is Nikolai Fletcher, a.k.a. niko4696.
I'm a Canadian-born freelance 3D artist
and graphic designer who mainly works
with 3D and vector graphics.

I worked for several years
as a senior graphic designer
in the advertisement sector,
and have over 10 years of experience
working in digital art.
Now, I've transitioned into working
as a freelance artist and illustrator.

I'm mostly known for my detailed
hard-surface modeling
and my 1990s anime environments.
That work is inspired by the over 3-years
I spent immersing myself
into the country of Japan.
The experience permanently influenced
my artwork, and my visits to the country
still serve as an integral source of inspiration.

During this class,
I'd like to share the techniques
and insights that I've learned
and developed throughout my career.
You'll learn modeling, texturing,
lighting, and even simple animations
using Blender, Clip Studio, and After Effects.

I strongly hope that my class with Coloso
serves as a guide to improve and expand
your skill sets for your journey as an artist.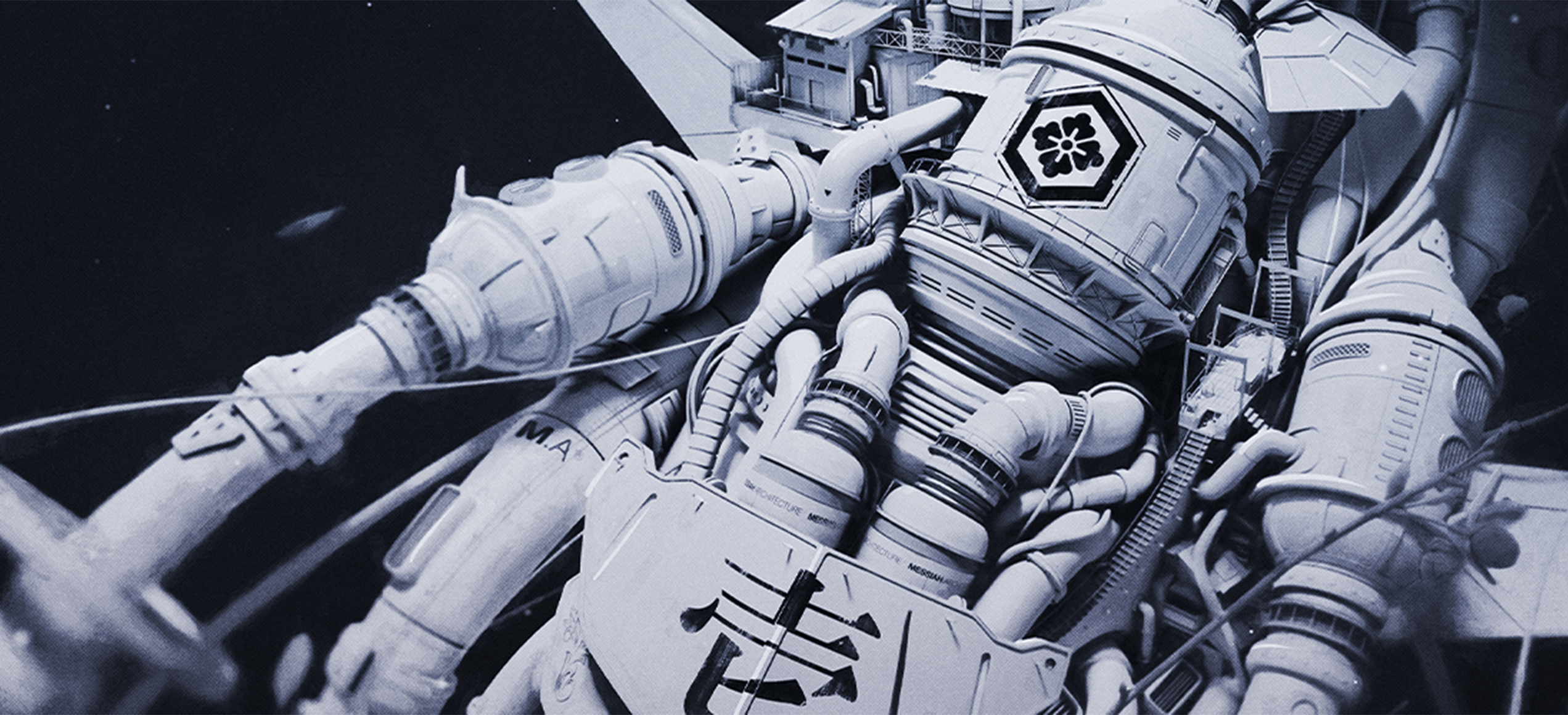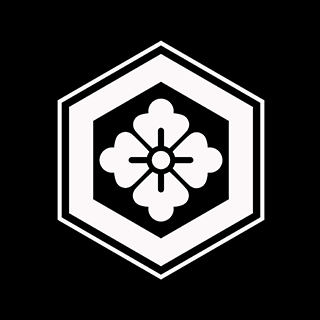 3D Artist
Nikolai Fletcher
[Previous]
Senior Graphic Designer

[Current]
Freelance 3D Artist & Graphic Designer
Recognizable
Projects & Awards
[Notable Works]
0x Society Gallery in Montreal
Cover art for Hull Breach Vol. 1


Instagram
Get a Breakdown of Hard-Surface Modeling Essentials
One of the core skills you'll learn during this class involves modeling a scene. I start by covering the beginning phase of creating a hard-surface model called theory and concepting. Then I introduce useful Blender add-ons and free, open-source programs, including "fSpy," which sets the parameters of the Blender camera and optionally sets the camera background image. The modeling part is detailed and beginner friendly: starting with basic hard-surface modeling and steadily evolving into a comprehensive hard-surface modeling guide.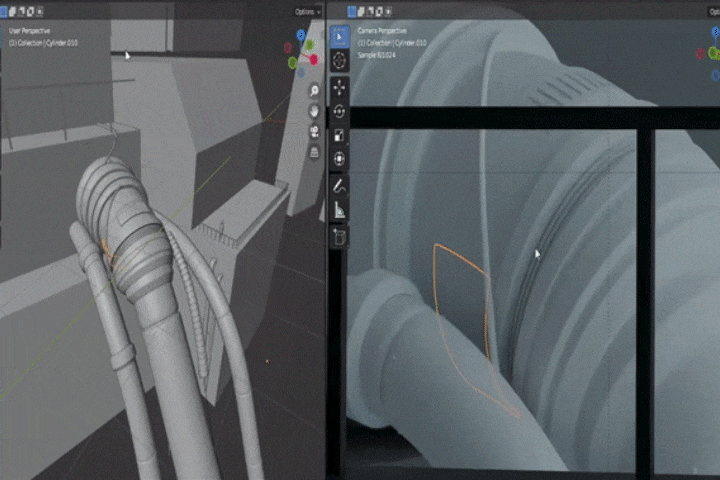 Create Parallax Animation with Depth & Dimension
I'm aware of the difficulty involved with achieving the desired results using Parallex Effects. That's why I decided to share the process behind rendering a scene into 2D Parallax Layers, setting up the camera specifically for this, and then wrapping it up by animating the scene using Keyframes to create a sense of depth and dimensionality.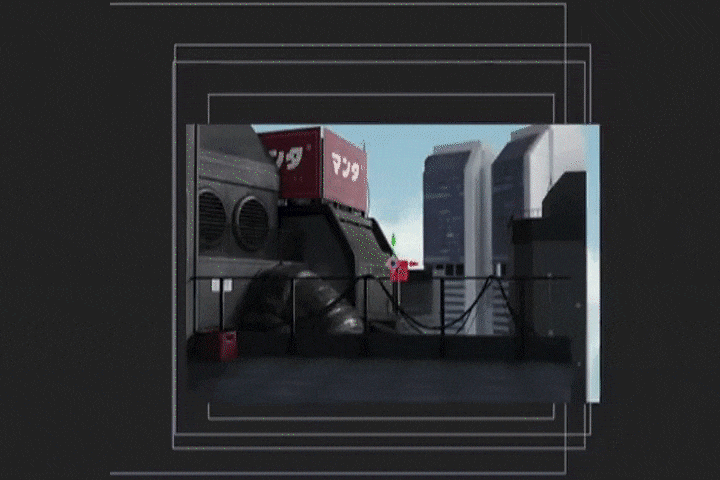 Discover Anime Style Post-processing Techniques
The post-production phase is just as important as the production phase. Here, I'll guide you through combining the power of After Effects and Blender to create an anime-style scene through adjustment layers and effects. In addition to detailing, I'll show you how to use Adobe Media Encoder, a helpful tool for rendering videos you plan to share online, which avoids the large file sizes of videos rendered in After Effects.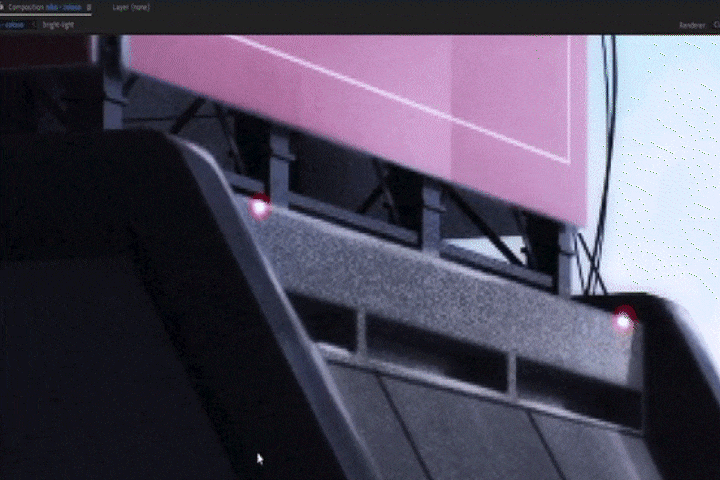 Unlimited Access
Best Price
Buy now, get unlimited access.
(자동 구성) 가격이 인상됩니다.
This special offer ends soon.
Buy now and save!
1. Orientation
Introducing your instructor
What you will learn
SECTION 02. Introducing Blender and Ideation
2. Setting up Blender and Unlocking Its Best Add-ons
The basics of parallax animation
Setting up Blender for modeling environments
Useful add-ons to activate within Blender
3. Blocking Out Your Scene
Setting up your camera
Blocking out your scene with basic modeling techniques
Composition fundamentals
World lighting settings
SECTION 03. Modeling Your Scene
4. Modeling Buildings from References
Setting up fSpy
Using fSpy to match perspective
Modeling using fSpy project files
UV unwrapping and using image textures
5. Unique Hard-Surface Design and Modeling Part 1
Original hard-surface design
Modeling non-destructively using modifiers
6. Unique Hard-Surface Design and Modeling Part 2
Building small details to complete your scene
7. Texturing and Lighting Your Scene
Adding PBR textures to your models
Basic lighting set up
Using signage for environmental storytelling
SECTION 04. Parallax Animation and Post Processing
8. Rendering Your Scene and Adding Details by Hand
Rendering your scene into 2D layers for parallax
Rendering layers with outlines
Adding texture details by hand in Clip Studio
9. Animation: Bringing Your Scene to Life
After Effects basics
Setting up your parallax camera
Animating using keyframes
10. Post Processing. Giving Your World an Anime Aesthetic
Explanation of adjustment layers and effects
Exporting your animation using Adobe Media Encoder
** The curriculum images, and associated content can be changed without prior notice.
Blocking Out a Scene in 3D

Modeling a Building Using fSpy
Setting up Your Animation
Interview
With Expert 3D Artist
Nikolai Fletcher


Question.01
Is there a specific reason why you chose this specific topic/themes?


I'm fascinated by intricately tangled structures and hard surface modeling. Not only are they enjoyable to make, they are complex yet enjoyable to look at when combined with an anime-style background. I'm confident that learning how to do hard-surface modeling from scratch is the perfect topic for those looking to create a stunning cyberpunk anime-style scene. It offers the complexity of modeling with the added detail of an anime aesthetic. My background is in graphic design, so instead of just teaching how to model, I can speak more about the different design techniques I use to make original models and create strong compositions.
Question.02
Could you please share how you started your journey in the industry?


I used to work as a senior graphic designer for 5 years at Gain Group: during this time, I made designs for various luxury automotive brands such as Porsche, Polestar, Alfa Romeo, Maserati, and Mercedes-Benz. However, my interest in the 3D industry continued to grow until 2018, when I finally stepped into creating 3D art; this was a decision I've never regretted. Since then, it's been mostly uphill for me. I was able to have my piece displayed at Shibuya Crossing alongside projects from other great artists. I believe possessing knowledge of background graphic design has helped me excel in the 3D industry. It's been around 14 years since I entered the art industry, and all the insights and skills I gathered along the way have proven quite useful throughout my journey.
Question.03
What would be the most important takeaway from your class?


I hope that people who take my class can learn hard-surface modeling well enough to not have to look for sources created by other artists since this will reduce their reliance on props from other artists. I would also like to suggest that artists not rely too much on Kitbashing. Although learning to model is a long and tedious process, it all becomes worth it when you become independent and confident enough to create anything and everything you can imagine. Throughout this class, you can expect to learn how to create hard-surface models from scratch and develop your skills enough to create complex, attractive models and post-production techniques that will give your scene an anime-style look.
Required Programs
This course will use Blender, Clip Studio, After Effects, Media Encoder, and fSpy. Please purchase and install these program(s) for an optimized lecture experience.

*These programs and/or materials will not be provided with the lecture.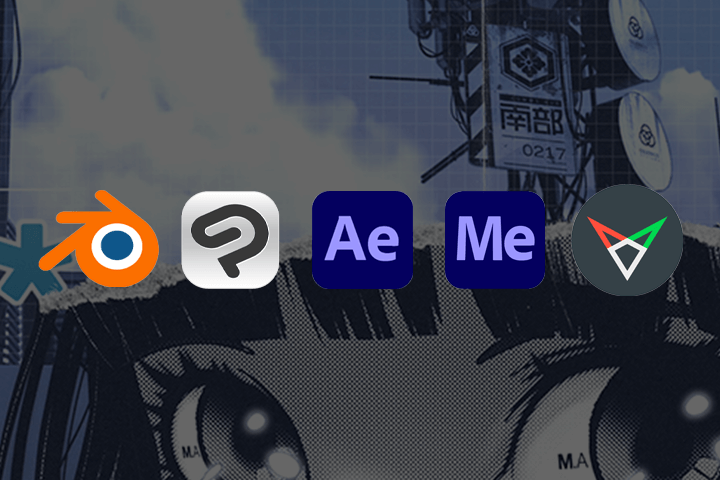 Recommended Classes
Like this class?
Then check these out!
[IMPORTANT NOTICE]

*Please note that the information on this page is subject to change without prior notice.
*Would you like to learn more about our refund policy? Please check here.
*Please check our FAQ for Copyright and Proprietary Rights, User-Generated Content, Security, and Violation information.