3DArtist,HyunsupAhn_안현섭 Details
Class Intro
3D Artist, Hyunsup Ahn
Did you think Marvelous Designer
was only used to express garment texture?
As long as you get the basics
down to maneuver the tool,
Marvelous Designer can be implemented to create
various fabric modeling and motion
more efficiently and realistically
than any other 3D tool in the world!
Upgrade your motion graphic skills to more than
a few levels with the class of 3D artist Hyunsup Ahn.

Content
Length: 20 videos
(Duration)
Difficulty: Basic
Unlimited views

Video Details
Audio: Korean
Subtitles: English

Software Required
Marvelous Designer 9.5 (ver.8 of above)
Cinema 4D
Octane Render

Perks
C4D project files
JPG/PNG files
Texture files (PDF)
Class exercises
Expert 3D Artist
Hyunsup Ahn's Profile & Portfolio
Hyunsup Ahn
3D Artist

Hello, this is 3D Artist Hyunsup Ahn.

Previously, I was in charge of VFX
modeling for companies such as Locus and Giant Steps,
and currently I'm working as a freelancer
on team 8ight specializing in
modeling and motion graphics.

I started actively using the program,
Marvelous Designer to create realistic garments
while participating in a project
with the best experts in Korea called Dreaveler,
as an entry for the 2018 PAUSE Festival.

Afterwards, I received an official certification
as a Marvelous Designer Evangelist
from the production company.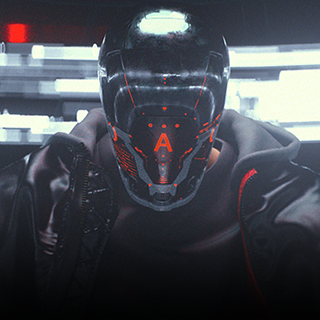 3D Artist,
Hyunsup Ahn
[Current]
Modeling and Motion Graphic Freelancer at TEAM 8IGHT
Recognizable
Projects & Awards
[Projects]
Assistant Manager and Modeling Artist at LOCUS
VFX Artist
Game Cinematic Team
Staff and VFX Team Modeling Artist at GIANTSTEP
Chosen as the Design Evangelist by Marvelous Designer
'DREAVELER' (2018 PAUSE Festival) Main Character Design & Modeling
Lineage 2: Revolution - Orc Cinematic Trailer_main Orc Character Modeling
Lineage 2: Revolution / Astellia / Onmyoji: Orochi episode, Tera. M
and participated in modeling other characters (face, armor, hair, garment), backgrounds, and weapons for Game Cinematic Trailer
Participated in the production of Lotte Cinema Leader Film
Participated in the production of J.Balvin Azul Official Animated Video with the character modeling of J.Balvin
Created 3D model products for GENTLE MONSTER Artwork

[Music Videos]
Participated in the production of 3D scenes for Korean artists' music videos
IU - Strawberry Moon
LOOPY - ANA (Feat. CHANGMO)
ASTRO - Knock
IZ*ONE - Secret Story of the Swan
And more


Behance
A to Z of the Work Process
Using Marvelous Designer
It's okay to be using Marvelous Designer for the first time! I will share everything you need to know as a motion graphic designer, including the overall process of using Marvelous Designer, from UI settings of tools to C4D interlocking methods, and tips for rendering used in practical work.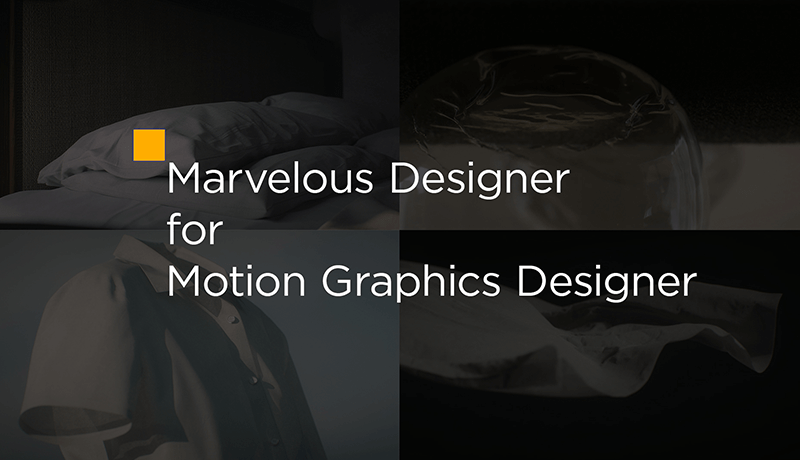 Various Ways to Apply
Fabric Modeling and Motion
Learn everything from creating garments to implementing detailed textures to pillows, blankets, curtains, and airballs, and natural movements by adjusting gravity and wind values.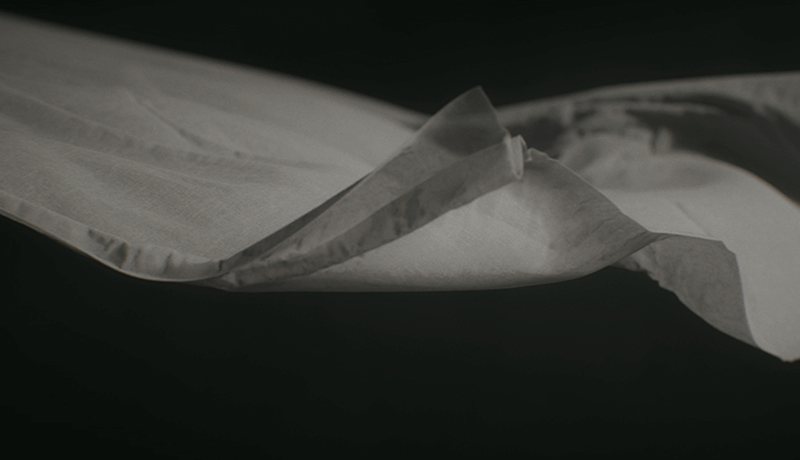 Practice with Files & Exercises Provided by an Expert
Use the 3 scene files, a dedicated T character, and garment modeling provided with the class to make the curriculum and the result your very own.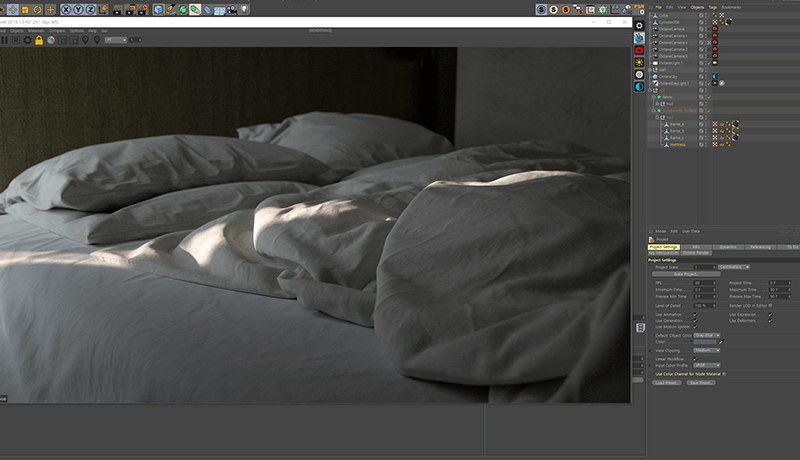 Class Details
You'll Learn
Understanding
Marvelous Designer

Starting from the basic UI to the production process, learn everything about the Physical Property preset function to increase details when expressing textures.

Modeling Fabric Texture
with Vivid Details

Learn how to create realistic fabric textures for bedding, garments, flags, and plastic bags.

Tips for Creating
Smoother Animation

Learn how to implement smoother animation by setting and adjusting the level of wind, air, pressure, and gravity.
Basic Garment-Making Process

Learn about the garment-making and simulation processes using Cinema 4D and Marvelous Designer.

Adding Retopology to Garments Created Using Marvelous Designer

Learn how to precisely edit garment wires made with Marvelous Designer.

Finishing Rendering
with Cinema 4D

Learn to create a final artwork by applying texture and lighting to the scene files provided.
*These are example images for better understanding.
Final Result
Preview Class Examples
Example 01: Air Ball
Adjust the air pressure, wind, and gravity inside the object to make the animation more realistic.
Example 02: Flying Fabric
Make the motion smoother by simulating the strength and position of the wind.
Example 03: Cloth
Apply the unique process of artist Hyunsup Ahn to your work including the wire works, Alembic files, and other efficient tools to create more realistic garments.
Unlimited Access
Best Price
Buy now, get unlimited access.
(자동 구성) 가격이 인상됩니다.
This special offer ends soon.
Buy now and save!
01. Orientation
Introducing 3D Artist, Hyunsup Ahn
Why Motion Graphic Artists need Marvelous Designer
SECTION 02. Basics of Marvelous Designer
02. Taking a Look at Marvelous Designer
Understanding Basic UI and work process
Understanding frequently used keyboard shortcuts
03. Physical Property to Create Fabric Folds
How to use the Physical Property preset function
Adjusting various values to alter the fabric folds and texture
04. Creating a Flag and Wind Simulation
Analyze motions that vary depending on the type & strength of wind
05. Creating Detailed Motion using Alembic Files
Using external 3D tools to add detailed motion
How to save animations created in Cinema 4D as Alembic files, and importing them as Marvelous Designer
SECTION 03. Exercise 1: Air Ball
06. Understanding the Pressure Function
Learning how to adjust the air pressure value inside an object when creating padding jumpers and compression bags
07. Applying Detailed Motion in an Air Ball
Apply animation by adjusting the wind, gravity, etc
How to export as an Alembic file and open it in Cinema 4D
08. Analyzing Exercise 1: Scene File
Import to Cinema 4D and explain texture controls, lighting, camera movement, etc
SECTION 04. Exercise 2: Flying Fabric
09. Creating Detailed Cloth Animation
Understanding AOV (Multipass)
Creating animated curtains blowing in the wind
Practical tips for applying natural motion & movement
10. Cloth Animation using the Wind Key
Simulating after adjusting the wind strength, position, etc
Implementing smoother motion
Applying slow motion and recording animation
11. Analyzing Exercise 2: Scene File
Configuring the final scene through lighting and texture settings, then proceeding with rendering
SECTION 05. Exercise 3: BedRoom
12. Modeling Beddings 1: Pillows and Detailed Folds
Modeling-oriented examples that emphasize realism
Expressing wrinkles that change depending on the arrangement of bedding
13. Modeling Beddings 2: Duvets and Curtains
Based on what you learned in lesson 12, learn how to express beddings other than pillows such as the folds of curtains and duvets
14. Creating a Realistic Fabric Material using the Fabric Texture
Expressing Cinema 4D texture material
Learn about not only the lighting effect but also the effect of blocking & adjusting the light on the wall.
15. Analyzing Exercise 3 Scene File
Creating a Fabric Shader
Learn about not only the lighting effect but also the effect of blocking/adjusting the light on the wall.
SECTION 06. Creating Garments
16. Creating Garments using Marvelous Designer 1
Skim through the process required to create costumes
Applying character rigs and animations using the site 'Mixamo'
17. Creating Garments using Marvelous Designer 2
Importing a character and dressing it up
Recording the animation process and extracting it as an Alembic file
18. Adding Details and Retopology to Garment
Developing modeling by tidying up wireframes
19. Final Garment Modeling Simulation & Wrap-Up 1
How to import and simulate modeling created with an external 3D tool, on Marvelous Designer
20. Final Garment Modeling Simulation & Wrap-Up 2
How to export the animated garment from Marvelous Designer to Cinema 4D, and sync the final garment modeling
Rendering process using Octane Render
Interview
with 3D Artist Hyunsup Ahn


Question.01
What are the benefits of Marvelous Designer?


When using Marvelous Designer materials can be expressed quickly and accurately. This can indeed be implemented on other 3D tools like Cinema 4D, but I can affirm that they are not as efficient as Marvelous Designer. As a lightweight program with a speedy system, Marvelous Designer has the advantage of being able to perform more simulations and tests throughout the work process.
Question.02
What motivated you to
create this class?


As a motion designer using Marvelous Designer, I realized that I could express not only characters but also various materials such as cloth, curtains, and plastic bags with this tool. So through this class, I wanted to emphasize that "Marvelous Designer is the answer to a realistic and efficient fabric modeling" and I made sure to organize the curriculum so that it's easily accessible and easy to follow.
Question.03
What were some aspects you paid most attention to when arranging this curriculum?


I focused on including everything a motion graphic designer would need in this class. I organized a full stack curriculum from basic to utilization and included everything from source to costume production. You will learn how to use tools, model various fabric textures, and even learn the process of creating garments using Cinema 4D in sync with Marvelous Designer.
Question.04
Who would you recommend
this class to?


I'd like to recommend this class to motion graphic designers who wish to further develop their skills and those who want to start studying about Marvelous Designer. You will learn how to maneuver the tools, how the garment production process works and the know-how to express realistic fabric materials.
Required Programs
This course will use Marvelous Designer 9.5, Cinema 4D, and Octane Render. Please purchase and install these program(s) for an optimized lecture experience.

*You can take this class using other programs aside from the programs mentioned above.
**These programs and/or materials will not be provided with the course.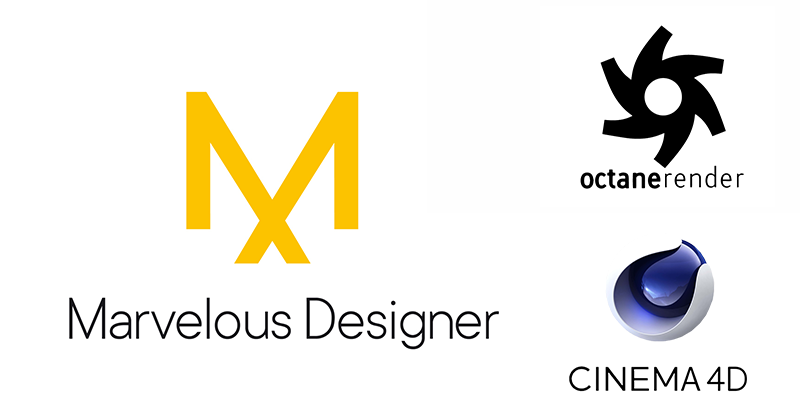 Recommended Classes
Like this class?
Then check these out!


[IMPORTANT NOTICE]

*Please note that the information on this page is subject to change without prior notice.
*Would you like to learn more about our refund policy? Please check here.
*Please check our FAQ for Copyright and Proprietary Rights, User-Generated Content, Security, and Violation information.