[Summersplash][Shortform]3DArtist,Frick Details
Want to create captivating
sci-fi animations in a dystopian world
with buildings and spaceships?

3D Artist Frick will guide you through
basic 3D blockout techniques,
creating surreal sci-fi backgrounds,
a realistic modeling & texturing workflow,
and animation & camera techniques.

Create immersive scenes that
visually communicate a story,
and transport the viewers into a sci-fi world.

Content
Length: 10 videos
Difficulty: Beginner
Unlimited views

Video Details
Audio: English

Software Required
Blender 3.4
JSplacement 1.3
After Effects 2021

Perks
3D Block out.blend
3D Buildings.blend
Spaceship.blend
Environment.blend
Animation.blend
Used textures and softwares list PDF
Expert 3D Artist
Frick's Profile & Portfolio
※ This portfolio includes fan art.
Who Should
Take This Class?

This beginner-friendly class is
perfect for students who want to create an
animation with a dystopian, sci-fi vibe in Blender.

You'll learn detailed modeling techniques
and a realistic texturing workflow to give your
buildings & spaceships a more "sci-fi" look.

3D Artist Frick will also guide you through
lighting techniques to create cinematic & realistic scenes
as well as animation and camera techniques
to pull your audience into your animation.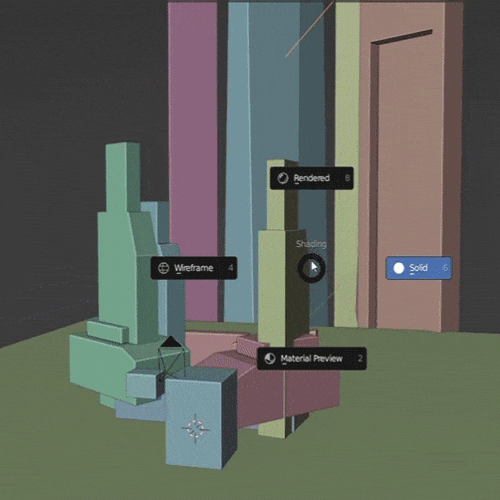 3D Blockout Exercise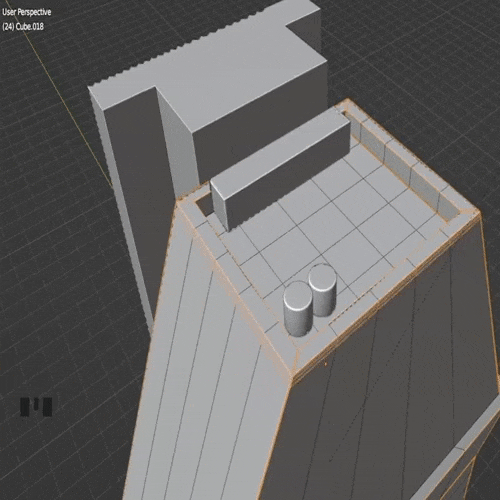 Modeling Buildings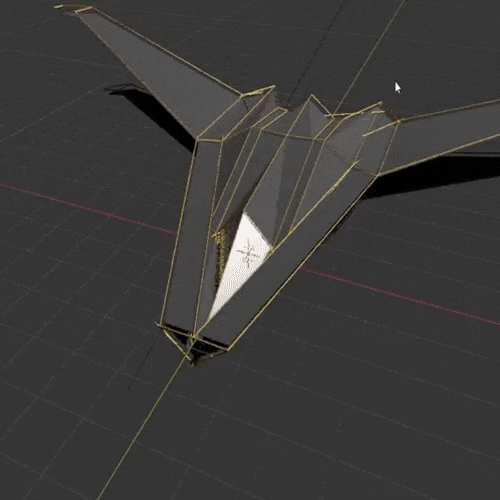 Modeling Spaceships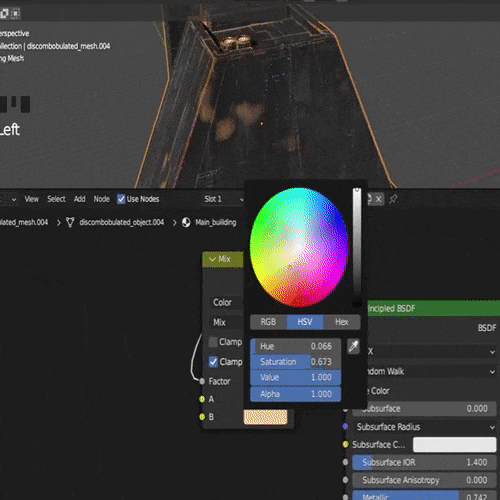 Texturing Buildings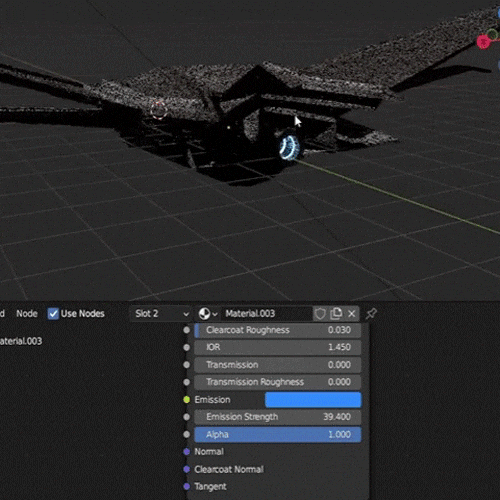 Texturing Spaceships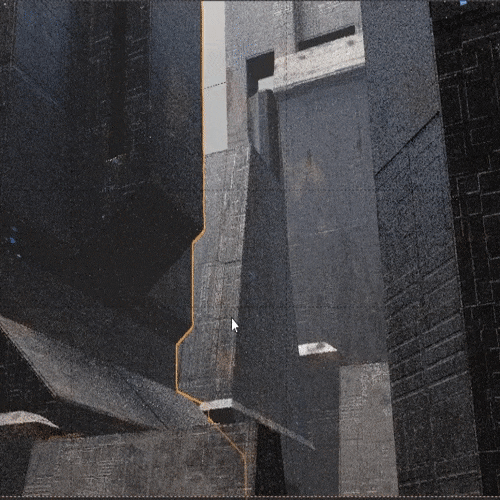 Creating Backgrounds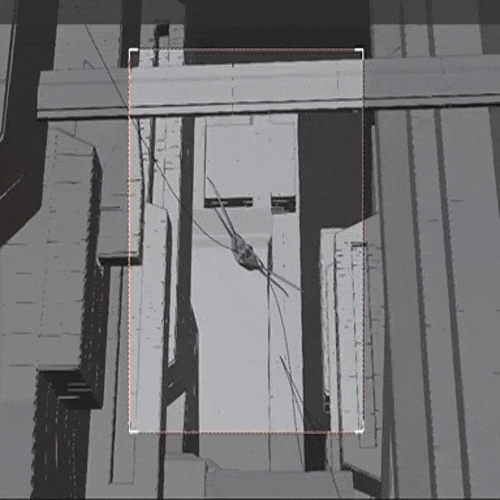 Animating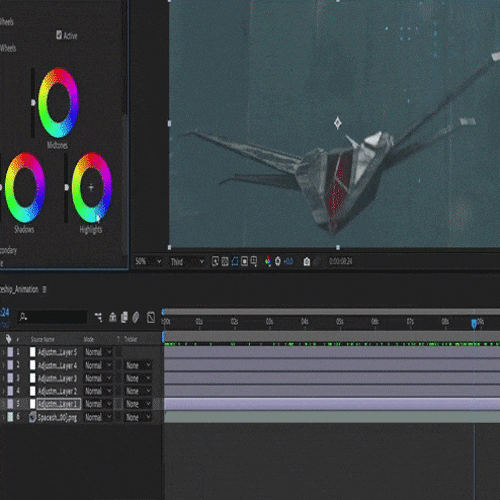 Post-Processing
Frick
3D Artist

Hi everyone! My name is Frick.
I'm a 3D designer and artist from India.
Over the past 5 years, I've collaborated
with various corporations to create 3D art.

My knowledge and expertise in concept art
allowed me to display my work all around the world,
including Japan, LA, Miami, and Chicago.

I've also worked with Netflix India and Vice,
and have been featured in Liminal Spaces,
The Museum of Contemporary Digital Art,
and Art Basel Miami.

I enjoy posting my work and BTS on Instagram,
which includes viral animations with over
2.8 million combined viewers.

I hope my class can help many beginner artists
improve their art and techniques.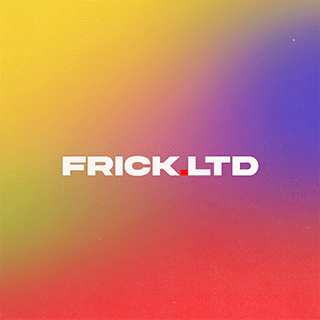 3D Artist,
Frick
[Current]
Freelance 3D Artist
Recognizable
Projects & Awards
[Featured Artist]
Superchief Gallery at LA, NYC, and Japan
Art Basel Miami
Kraftwerk Berlin
Museum of Contemporary Digital Art


Instagram
Simplifying Complex Models
Many people take hours and days to create complex models. In this class, you'll learn how to efficiently model complex objects. You'll also learn texturing techniques to create a more professional and realistic look, which will boost up your confidence.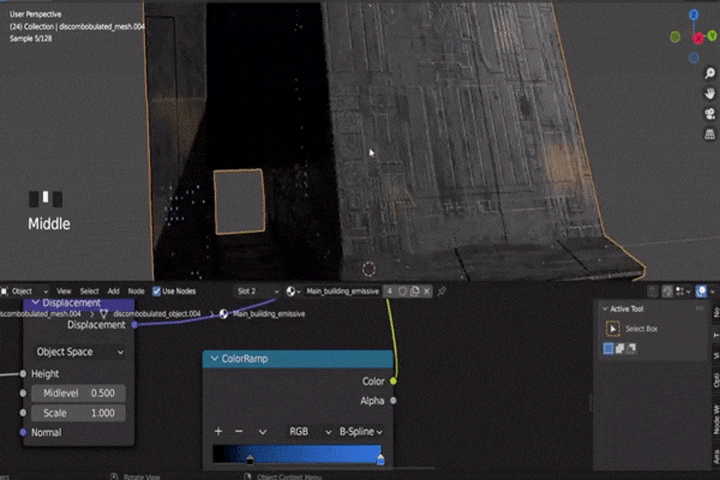 Creating Captivating
Backgrounds
After the modeling and texturing is complete, you'll learn to create a fascinating scene that will transport viewers into a different world. Learn how to use lighting techniques to create eye-catching backgrounds and environment.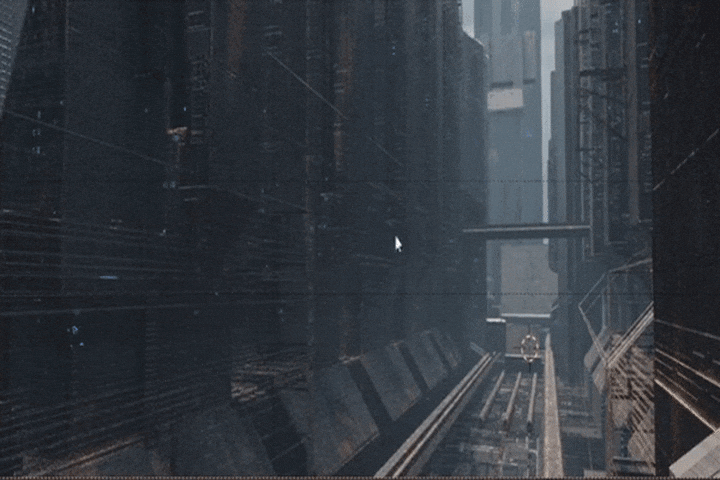 Techniques to Step Up
Your Animation Game
You'll learn techniques for animating the 3D spaceship which will boost the quality of your art. By learning animation techniques, you'll be able to improve your animation skills and apply them to create a breathtaking animation scene of your own.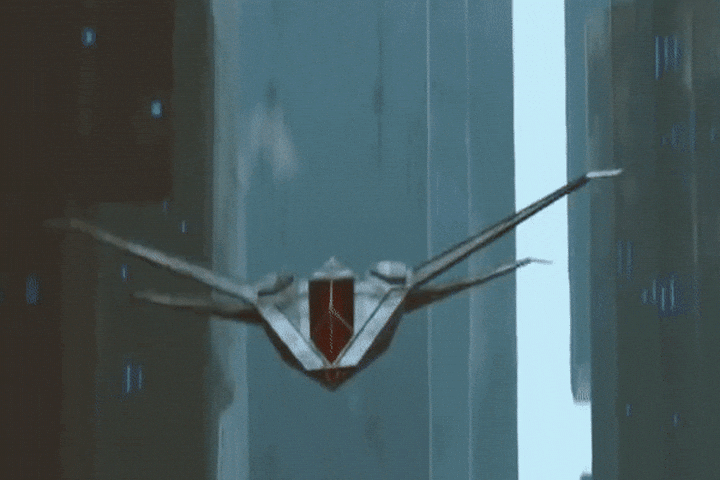 Class Details
You'll Learn
Learn modeling and texturing techniques that can be used in creating a multitude of different building structures, spaceships, and vehicles.

Learn to create immersive backgrounds and build a solid story through environments that create impact.

Animating and Compositing

Learn animation techniques that are easy to understand and apply them to create beautiful art to attract viewers. You'll also learn post-processing techniques to elevate the quality of your final animation.
Unlimited Access
Best Price
Buy now, get unlimited access.
(자동 구성) 가격이 인상됩니다.
This special offer ends soon.
Buy now and save!
01. Orientation
Introducing your instructor
What you will learn
Helpful websites and software
SECTION 02. Introduction to Blender
02. Basics of Blender
Installing Blender
Understanding basic UI
How to move around the viewport
Introduction to the tools
03. 3D Block Out
Basic 3D blockout for animation
Starting with modeling the buildings
Creating different versions of buildings from the same elements
SECTION 03. Modeling & Texturing
04. Modeling Buildings
Basic modeling tools to create hard surface sci-fi buildings
05. Texturing Buildings
Introduction to realistic texturing workflow
Texturing buildings
06. Modeling Spaceships
Starting with the basic frame to decide the spaceship shape
Building on the frame and adding details
Techniques to make the spaceship more sci-fi looking
07. Texturing Spaceships
Introduction to realistic texturing workflow
Texturing buildings
Texturing spaceships and adding realistic textures
SECTION 04. Putting Everything Together
08. Environment Creation
Creating compositions
Setting up lighting and fog to create a realistic & moody environment
Lighting techniques to create cinematic & realistic frames
09. Animation and Camera Techniques
Basics of keyframe animation
Animating the spaceship
Camera techniques to give a handheld effect
Rendering settings and rendering the animation
SECTION 05. Post-Processing
10. Post-Processing
Simple color grading, use of LUTs
Adding effects such as noise, glow, and blur to enhance the look of an animation
Exporting settings
*The release date of this class, curriculum images, and associated content can be changed without prior notice.
Interview with
3D Artist Frick


Question.01
Is there a specific reason why you chose this specific topic?


I enjoy creating short, beautiful animations that resonate with viewers. I also love sci-fi / dystopian worlds that are overtaken by nature. My class is different because it's targeted specifically toward beginners. I'll be guiding them through my daily workflow and explain each process step-by-step. This class is simple to follow, which will give beginners confidence in their skills.
Question.02
Could you please share how you started your journey in the industry?


Sure! I started back in February 2018 as a self-taught artist. Art was never my thing in school, but I slowly started to enjoy it. As I knew computers well, I thought of starting digital art immediately. I got to know about Photoshop manipulations, and I started doing them and posting them online. Instagram is where I got to know about artists like Beeple, who introduced me to 3D. I started my 3D journey with Cinema4D, learned it from YouTube, and started creating artwork. Over time, I became confident in my art and started creating more complex scenes and environments. After 4 years of using Cinema4D, I switched to Blender, and since then I have been a fan of Blender.
Question.03
Please share your thoughts on the industry's job market and what you see in the industry's future.


Sure, the 3D industry is booming because of the increased demand from every industry that you can think of; obviously, creative industries such as gaming and movies are big in that sense, but advertising, e-commerce, tech, fashion, etc. are also in need of 3D artists and designers. I think there is no better time than this to get into 3D, as a lot of the traditional mediums are being replaced by 3D technologies, and they all require talented 3D artists and designers.
Required Programs
This course will use Blender 3.4, JSplacement 1.3, and After Effects 2021.
Please purchase and install these program(s) for an optimized lecture experience.

*These programs and/or materials will not be provided with the lecture.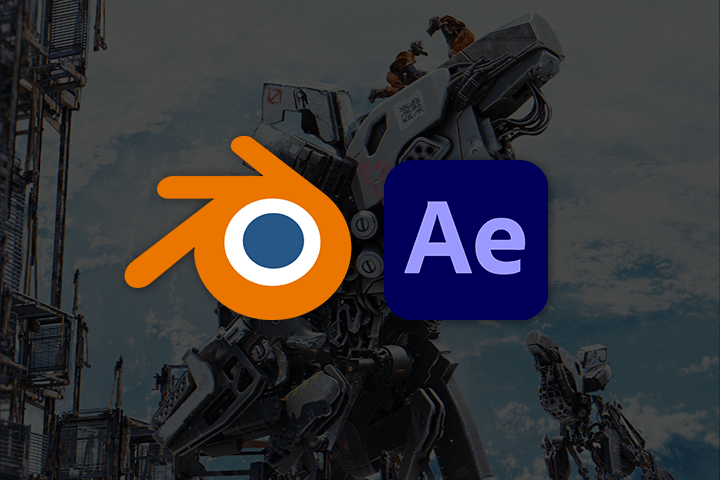 Recommended Class
Like this class?
Then check these out!
[IMPORTANT NOTICE]

*Please note that the information on this page is subject to change without prior notice.
*Would you like to learn more about our refund policy? Please check here.
*Please check our FAQ for Copyright and Proprietary Rights, User-Generated Content, Security, and Violation information.