[TIMEATTACK][Shortform]3DArtist,CarlosSosa Details
Create characters for your immersive 3D worlds
using a mixture of photos and 3D techniques.

This class covers a variety of useful techniques
for 3D modeling while also offering
the lighting and composition techniques
I use to create sci-fi characters.

You'll learn how to use Blender's sculpt mode,
model a 3D character with Hard Surface Modeling,
and get a look into my personal workflow
for obtaining more realistic looking results
when creating a character.

Content
Length: 10 videos
Difficulty: Basic


Video Details
Audio: English
Subtitles: English

Software Required
Blender 3.0 (or higher)
Fspy 1.0.3 (or higher)
Adobe Photoshop CC 2018 (or higher)

Perks
7 Blender 3D model files (from each stage)
1 Finalized scene psd file
Expert 3D Artist
Carlos Sosa's Profile & Portfolio
Carlos Sosa
3D Artist

Hello, My name is Carlos Sosa
from Quito, Ecuador.
I'm an experienced artist
who has worked with 3D graphics
for the past 12 years.

I was fortunate enough to have participated
in many of the short films
produced in my country
and numerous other freelance projects.
With all of the amazing experiences & knowledge
I've gathered throughout the years,
I was able to position myself as an instructor
at the Metropolitan Institute of Design in Quito.

I'm currently teaching and guiding students
on their path to becoming successful 3D artists
while also working as
a freelance 3D professional artist.

I'm more than happy to have created
my class on Coloso. Through this class,
I hope to share the knowledge and skills
necessary to become a successful 3D artist.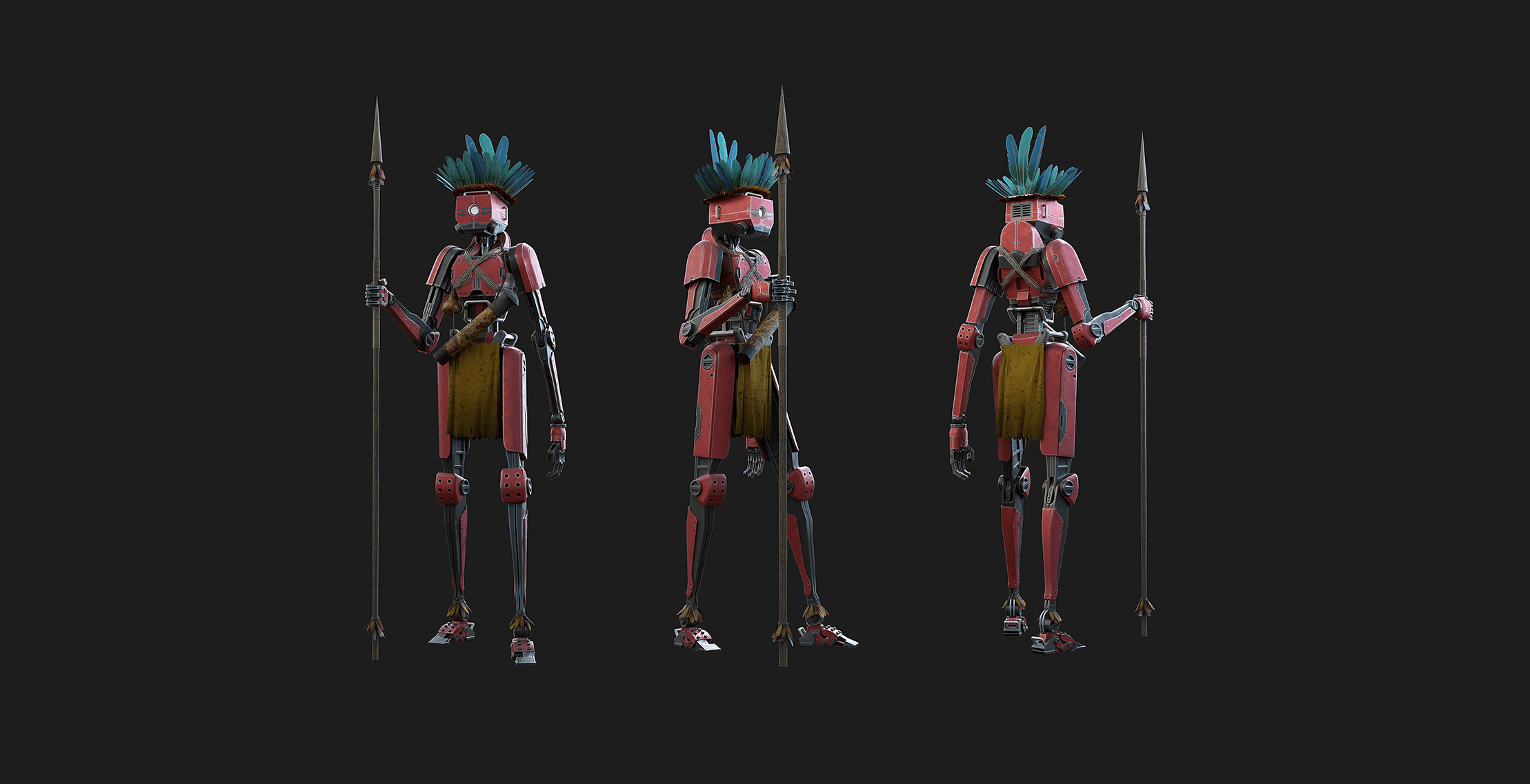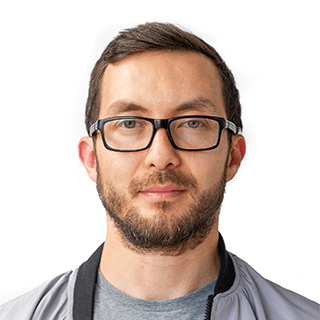 3D Artist
Carlos Sosa
[Current]
3D Instructor - Metropolitan Institute of Design in Quito

[Previous]
Director & Freelancer
Recognizable
Projects & Awards
Ecuadorian Cinematography Council - 2010 Best Animated Shortfilm Award for Shortfilm "Marbles from a Tale," Director
Ibermedia Fund - 2014 Best Screenplay & Best Shortfilm Grant for "El Capulí", Director
Ecuadorian Cinematography Council - 2015 Best Animated Shortfilm for "El Capulí", Director
6th International Cinema Festival of Quito - 2019 Best Animated Shortfilm for "El Capulí", Director


Instagram
Sculpt Mode in Blender
One of the most important skills you can acquire from this class would be familiarizing yourself with Blender's sculpt mode. After learning how to use mode, editing, altering, and shaping, modeling will become much easier. The workflow for this mode differs from others as it involves altering parts of a model using a brush. I'll show you my approach to using Blender's Sculpt Mode as you follow along with the class.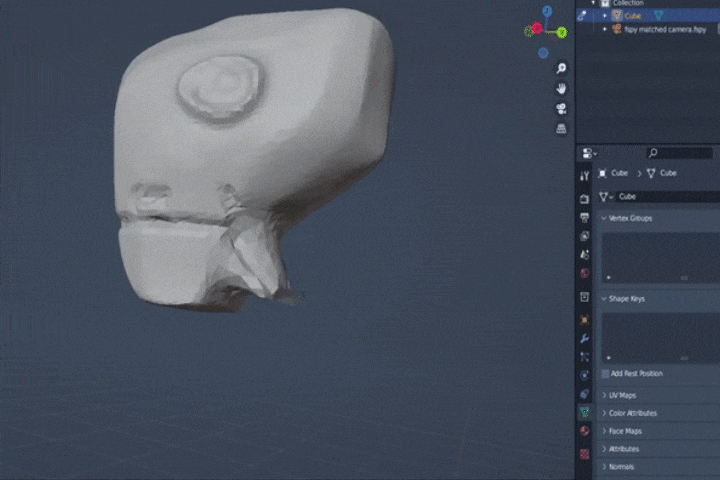 Hard Surface Modeling
Another big takeaway from the class involves Hard Surface Modeling techniques. As we start combining pictures with 3D elements, we will learn how to model shapes and figures that complement the overall environment and mood. Simply said, you will discover how to use Hard Surface Modeling to create a 3D sci-fi character that can perfectly blend in with a picture.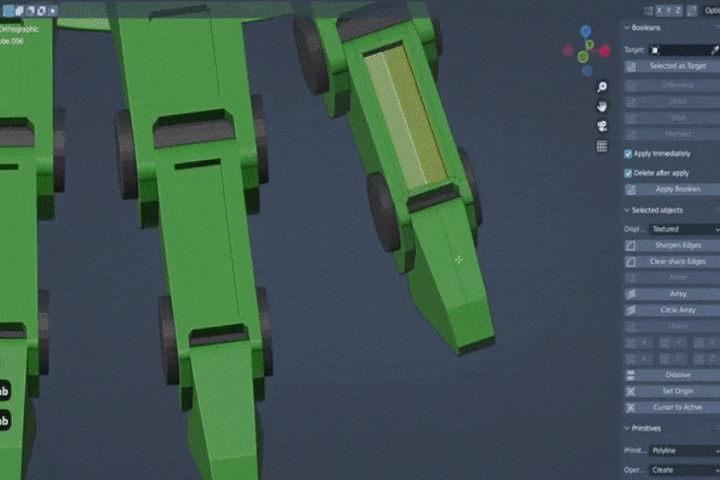 Realistic 3D Rendering Workflow
Last but not least, I want to make sure that students who take this class learn about how the entire rendering workflow in Blender is structured. I believe that getting familiar with a more realistic rendering workflow for creating a 3D Sci-fi character will serve you well in the future as you start to make improvements to your art. You will also learn to assemble a 3D render, make appropriate color corrections, and flawlessly merge the 3D render with a Photo in Photoshop.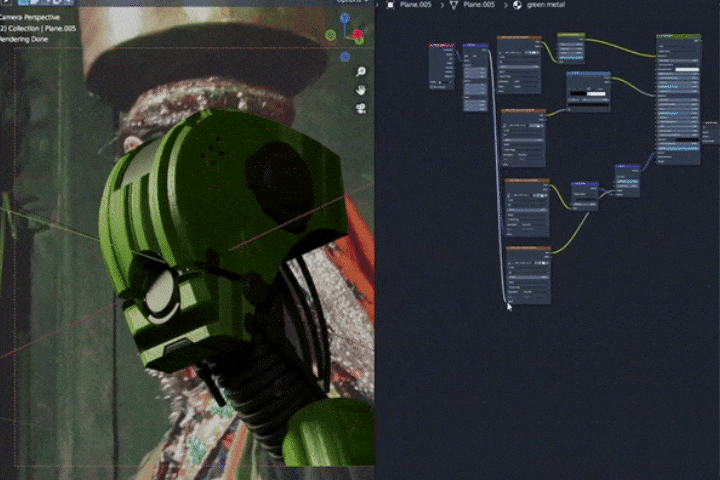 1. Orientation
Introducing your instructor
What you will learn
Helpful websites and software
2. Matching the Camera
Finding a photograph to work with
Using Fspy to match perspective lines
Exporting fspy information to Blender
Recreating the camera inside Blender
3. Defining Basic Shapes
Learning about the main sculpt brushes
Reading clean shapes
Sketching the character's head, arms, and legs
SECTION 03. Sculpting & Modeling
4. It's Time to Take on the Head
Working with the Fast Carve add-on
Polishing the main shape
Adding some details
5. Going for the Arms and Legs
Sketching the limbs using the sculpt mode
Adding rough details
6. Retopology
Learning about topology
Reconstructing an object
3D modeling techniques
7. Adding the Details
Creating extra objects
Working with booleans
Using the fast carve add-on
SECTION 04. Lighting & Texturing
8. Bring on the Lights
Adding lights to a scene
Using an HDRI for global illumination
Creating simple geometry to generate bounce lighting
9. Let's Add Some Texture
UV unwrapping
Finding good textures
Using texture maps
10. Bringing It All Together
Exporting render passes from Blender
Preparing the photograph for integration
Assembling a 3D render
Color correction and final effects
**The release date of this class, curriculum images, and associated content can be changed without prior notice.
Finding a Photo & Matching it
with your 3D Camera

Defining the Character's Head
Adding Details to the 3D Model
Interview with
Expert 3D Artist
Carlos Sosa


Question.01
Is there a specific reason why you chose this specific topic/themes?


I chose this topic because when I first started trying out digital art, I made a lot of photo montages. But as I immersed myself more and more into the 3D world, I couldn't stop thinking about the number of ways I could mix photos with 3D art and develop my own techniques. Creating montages allows students to achieve better results in less time without making everything from scratch. I believe what makes this class different from other classes is how it covers a variety of staple techniques for 3D modeling alongside new lighting and composition techniques for creating a Sci-fi character using a combination of 3D and photos.
Question.02
Could you please share how you started your journey in the industry?


I started out working with some friends who were doing animation. I learned a lot from them, and then I had the chance to go to Brazil and work with a small animation studio specializing in 3D. That's when I started learning Blender and taking on my own personal projects. After that, I went back to Ecuador and had the chance to do some 3D modeling and animation work for an advertising agency working with brands such as Coca-Cola and Nike. My journey in the video game and music industry started when I developed my portfolio with more personal projects using both characters and environment design.
Question.03
Please share your thoughts on the industry's job market and what you see in the industry's future.


I believe the game and film industry is growing massively, and the need for talented and responsible artists is growing by the day. The new video streaming platforms have created a new market for animated series and visual effects, and the demand for digital artists is greater than ever before. It doesn't matter where you live, nowadays, it is all about putting your portfolio out there on social media, and if your work excels, you could easily get discovered by companies that can offer you to work for them. The entertainment industry is here to stay, and we, as artists, need to continue developing our skills every day.
Required Programs
This course will use Blender 3.0, Fspy 1.0.3 & Adobe Photoshop CC 2018. Please purchase and install these program(s) for an optimized lecture experience.

*These programs and/or materials will not be provided with the lecture.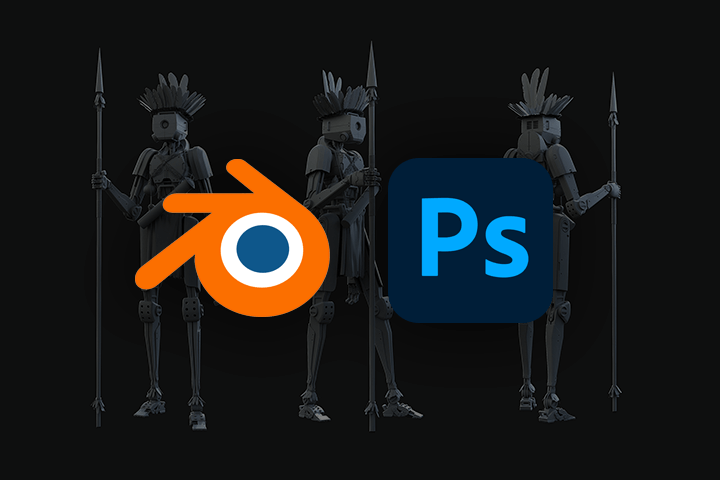 Recommended Classes
Like this class?
Then check these out!
[IMPORTANT NOTICE]

*Please note that the information on this page is subject to change without prior notice.
*Would you like to learn more about our refund policy? Please check here.
*Please check our FAQ for Copyright and Proprietary Rights, User-Generated Content, Security, and Violation information.