[Summersplash][Shortform]3DArtist,AlixPoirier Details
Discover how to create your own universe
as you familiarize yourself with C4D.

This class will teach you everything you need
to create an original isometric scene,
from modeling and texturing up to the final render.

You'll learn the necessary first steps
for using C4D, familiarize yourself with modeling
by creating an entire scene in 3D,
and bring it all to life with light & color.

Content
Length: 10 videos
Difficulty: Beginner
Unlimited views

Video Details
Audio: English
Subtitles: English

Software Required
Cinema 4D R26
Octane Renderer


Perks
Working Files
Expert 3D Artist
Alix Poirier's Profile & Portfolio
Why Take This Class?

This class is perfect for those
who want to get to know
the core principles of 3D modeling
by finding out how to use new tools.
It'll also help you uncover the secrets
to workflow efficiency
used by real experts in the industry.

If you've been searching for a class
that'll guide you through getting started
with C4D and Octane, then this is the class
you've been searching for,
so don't miss out!

Take the first step toward achieving
your 3D goals alongside
an experienced professional
in the field of 3D art.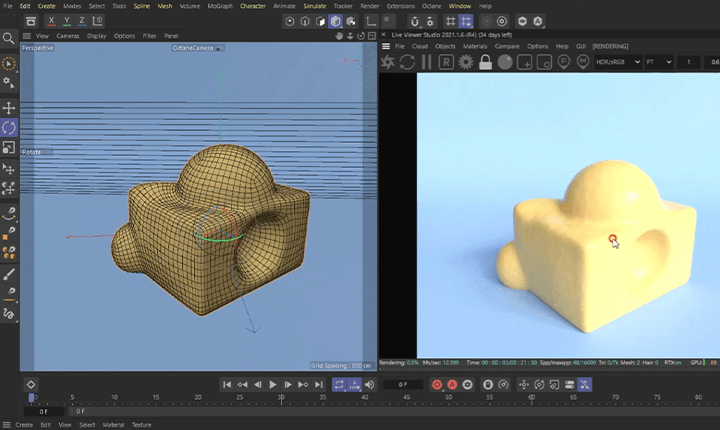 Introduction to C4D & Octane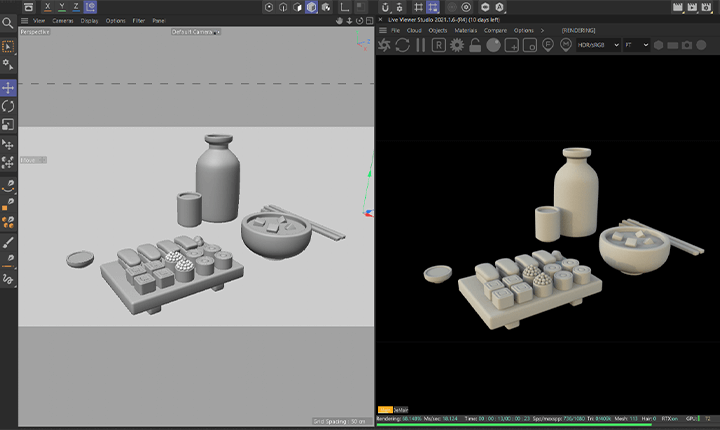 Asset Creation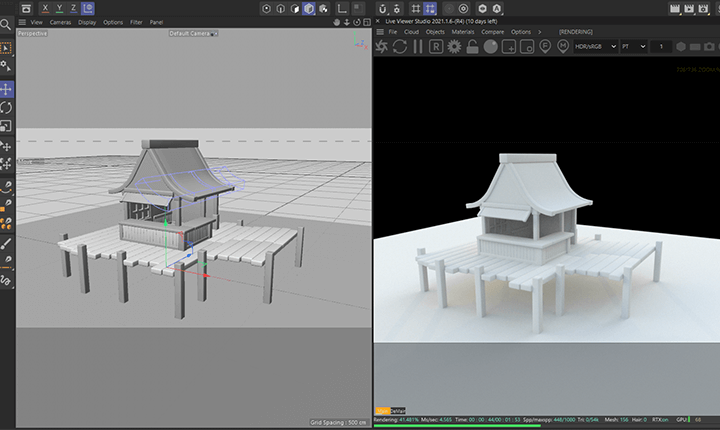 Create a Set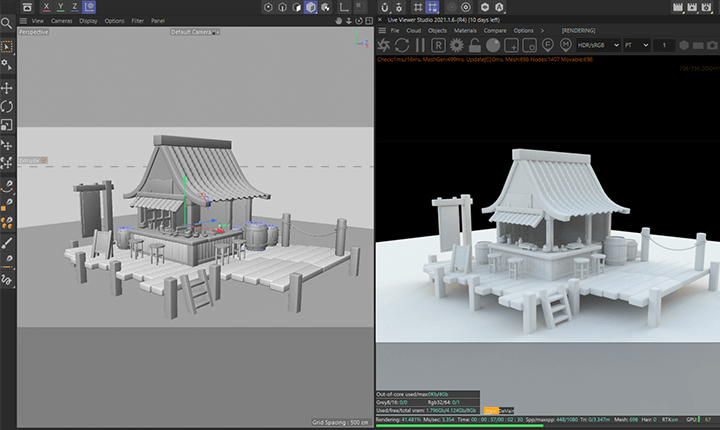 Add Details & Arrange Composition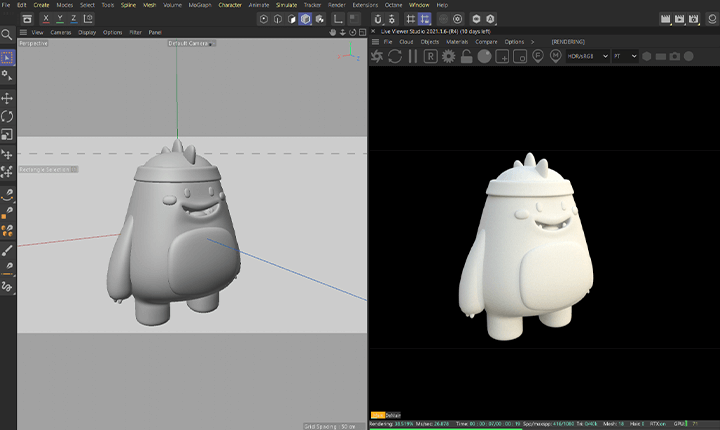 Create a Character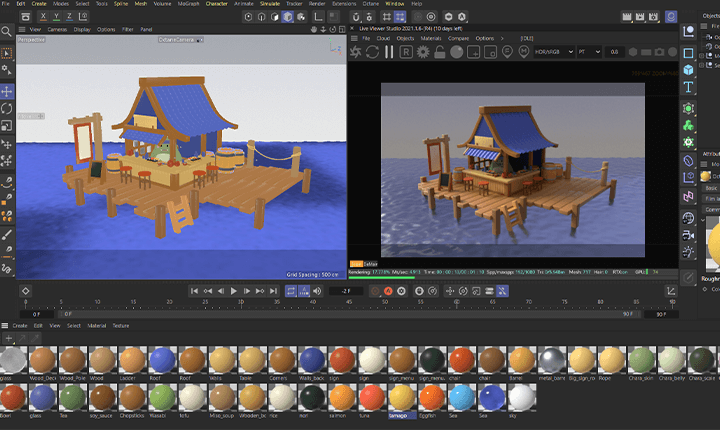 Texture a Scene with Octane
Octane Lighting & Rendering
Alix Poirier
3D Artist

Hello, I am a French 3D graphic designer
based in Tokyo. I am currently working
as a 3D designer in the creative agency Utrasupernew
in Tokyo, but I also work as a freelancer.

I majored in 3D and VFX at Rubika Supincom.
After an internship at Onesal studio in Tokyo,
where I discovered C4D,
I became more and more interested
in software and motion graphics.

I enjoy creating low poly scenes
with joyful characters living in them.
The ones I make for my personal
and professional work always have colorful palettes.

In this class, I will be sharing my creative process
so you will be able to learn how to create
a whimsical 3D set of cute characters
while discovering C4D modeling tools.
Let's jump straight into your own C4D journey!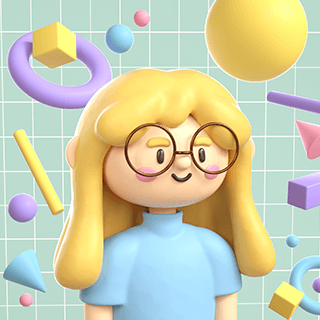 3D Artist
Alix Poirier
[Current]
Ultrasupernew - 3D Designer
Freelance 3D Artist

[Previous]
Sota NFT project (2022)
Recognizable
Projects & Awards
Sense Art Exhibition (2021)




Instagram
Get a Beginner-Friendly Breakdown of C4D
Do Cinema4D and 3D-related vocabulary sound intimidating? Are you looking for a beginner-friendly class to help you navigate one of the most commonly used 3D software? This is the perfect class for your very first 3D adventure!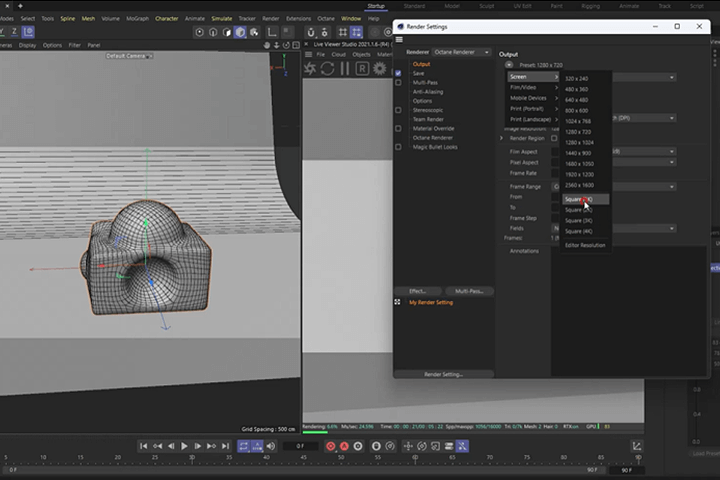 Create an Original Isometric Scene
If you are looking for a class to help you create aesthetic isometric scenes, this is the one for you. Throughout this class, we will go over everything you need to know about an isometric scene, from modeling and texturing to rendering.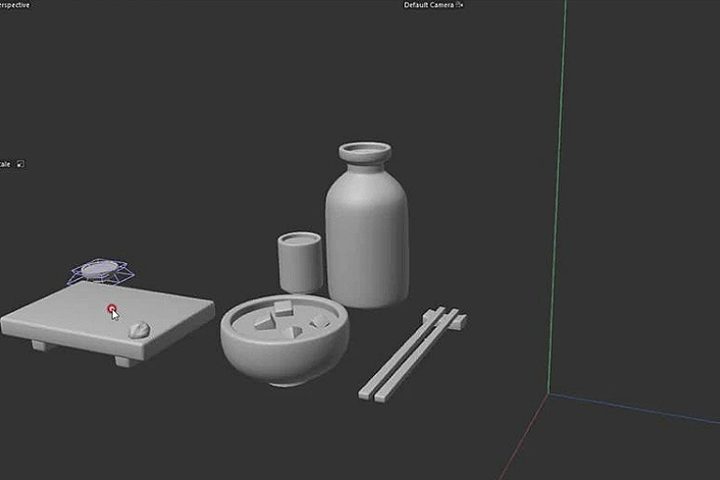 Learn Everything You Need for a Scene
Share an original story with your audience through a scene! To create a captivating scene, we must add storytelling elements: like small props in the background or character facial expressions. This class will cover all the elements needed: the set, furniture, characters, and smaller props.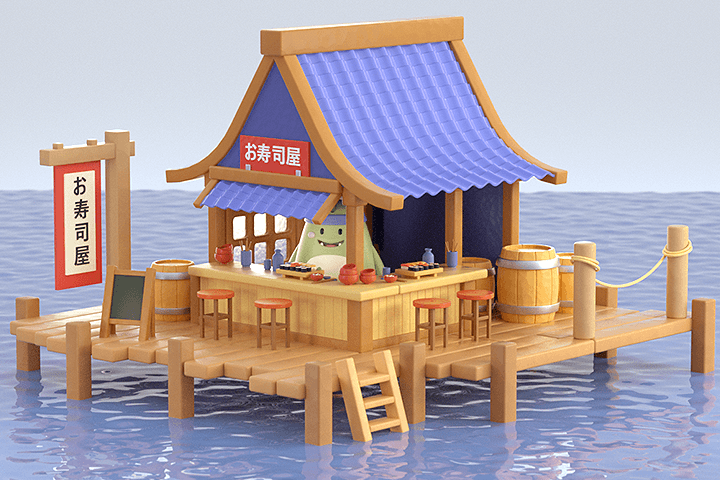 Class Details
You'll Learn
Discover the C4D interface, then learn the principles of 3D modeling and how to use the different tools for a more efficient workflow. We will create simple objects to get familiar with C4D.

Once you've familiarized yourself with C4D, we can jump into the next step: creating an entire scene in 3D. Model everything from the assets to the characters in an isometric style.

Give Your Scene Life & Color

Let's add textures to the scene. You will learn to use Octane to add color and lighting to a scene. Then, find out how to create a colorful atmosphere.
Unlimited Access
Best Price
Buy now, get unlimited access.
(자동 구성) 가격이 인상됩니다.
This special offer ends soon.
Buy now and save!
01. Orientation
Introducing your instructor
What you will learn
Helpful websites and software
SECTION 02. Getting Started With Cinema 4D
02. Introduction to Cinema 4D and Its UI
Introduction to Cinema 4D and its UI
C4D settings & preferences
Octane settings & preferences
03. Create Your First 3D Assets: Dressing
Introducing modeling tools
Learn modeling tools while making utensils
04. Create Your First 3D Assets: Sushi
Practice some more by cooking up some sushi models
SECTION 03. Create Restaurant Artwork
05. Create the Structure of a Set
Find out where to start with blocking
Build a detailed structure
06. Create Details
Create the furniture
Add details to the set and work on the composition
Add the previously created assets
07. Create a Character
Build the basis for your character
Model the character
Add details
SECTION 04. Texture/Lighting Render in Octane
08. Texture a Set
Quick explanation of texturing with Octane
Create and apply textures to the scene
Add texture to the character
09. Texture the Details & Character
Quick overview of lighting with Octane
Light the scene
10. Light & Render a Scene
Quick overview of lighting and rendering with Octane
Light and render the scene
*The release date of this class, curriculum images, and associated content can be changed without prior notice.
Interview with
Expert 3D Artist
Alix Poirier


Question.01
Is there a specific reason why you chose this specific topic/themes?


It's often an overwhelmingly difficult challenge to decide where to start when it comes to learning 3D. With this topic, I want to make the learning process easier and more fun by showing you how to create your own universe as you familiarize yourself with C4D.
Question.02
Could you please share how you started your journey in the industry?


I have always been a creative person, even as a kid. I would always carry a sketchbook everywhere I went. I was fascinated by 3D animation, so I pursued this path at my university, where I studied 3D and VFX for 5 years. I learned C4D during an internship in Tokyo, where I took my first steps into motion graphics. That's when I began to discover more and more about motion graphics and 3D animation. Afterward, I was eager to improve my skills with this software. I continued to create various projects to help me learn as much about the software as possible. I posted my work on social media which allowed me to share my 3D journey and be part of a creative community. I am currently a 3D designer based in Tokyo who's also working as a freelancer.
Question.03
Please share your thoughts on the industry's job market and what you see in the industry's future.


3D is a promising and resourceful market that keeps evolving for the better. 3D jobs are in high demand as the fields of 3D are diverse. You don't just have to stick to one area. It is considered a strength to seamlessly switch between different fields: from cartoons to motion graphics and even product design. If you add 3D to your set of skills, it will broaden your opportunities in the professional world. With the rise of new tools, virtual reality, and augmented reality, you can see how 3D technologies have evolved over the past decade. In the upcoming years, 3D will become more mainstream. The 3D market's future is everywhere, so the demand will continue to increase.
Required Programs
This course will use Cinema4D R26 and Octane Renderer
Please purchase and install these program(s) for an optimized lecture experience.

*These programs and/or materials will not be provided with the lecture.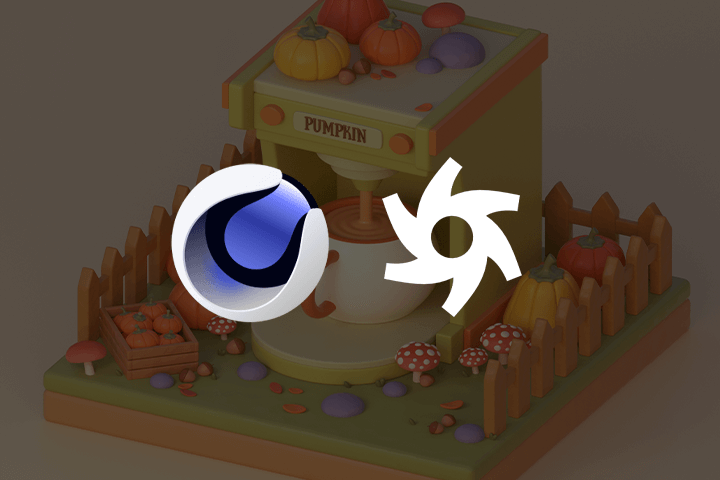 Recommended Class
Like this class?
Then check these out!
[IMPORTANT NOTICE]

*Please note that the information on this page is subject to change without prior notice.
*Would you like to learn more about our refund policy? Please check here.
*Please check our FAQ for Copyright and Proprietary Rights, User-Generated Content, Security, and Violation information.