[Summersplash]2DAnimator,JonghaYoon_윤종하 Details
Class Intro
2D Animator, Jongha Yoon

After graduating from Gobelins, France,
2D animator Jongha Yoon went on
to collaborate with famous companies
such as Adobe and Riot Games,
and participated in the production of music videos
for BTS and Tomorrow by Together.
He is now ready to show you how
to create high-quality animations based on
calculations and theories,
so you don't have to rely solely on your senses.
Even just one well-animated character
can make your videos stand out!

Content
Length: 20 videos
(7h 42m)
Difficulty: Beginner
Unlimited views

Video Details
Audio: Korean
Subtitles: English

Software Required
TVPaint

Perks
26 Class materials
Expert 2D Animator
Jongha Yoon's Profile & Portfolio
Jongha Yoon
2D Animator

Hello, I'm Jongha Yoon, a 2D animator.

After graduating from Gobelins in Paris, France
I started working as a freelance 2D animator.

I worked on projects for BTS, Adobe,
Riot Games, and Ubisoft,
creating various styles of video
such as music videos and advertisements,
while working with a variety of studios
in the US, Europe, and Korea.

I will teach you how to create
natural movements based on thorough calculations
and knowledge of the laws of physics,
rather than simply relying on your senses or feelings.
Even those who have just been drawing
pictures and don't know much
will be able to follow along.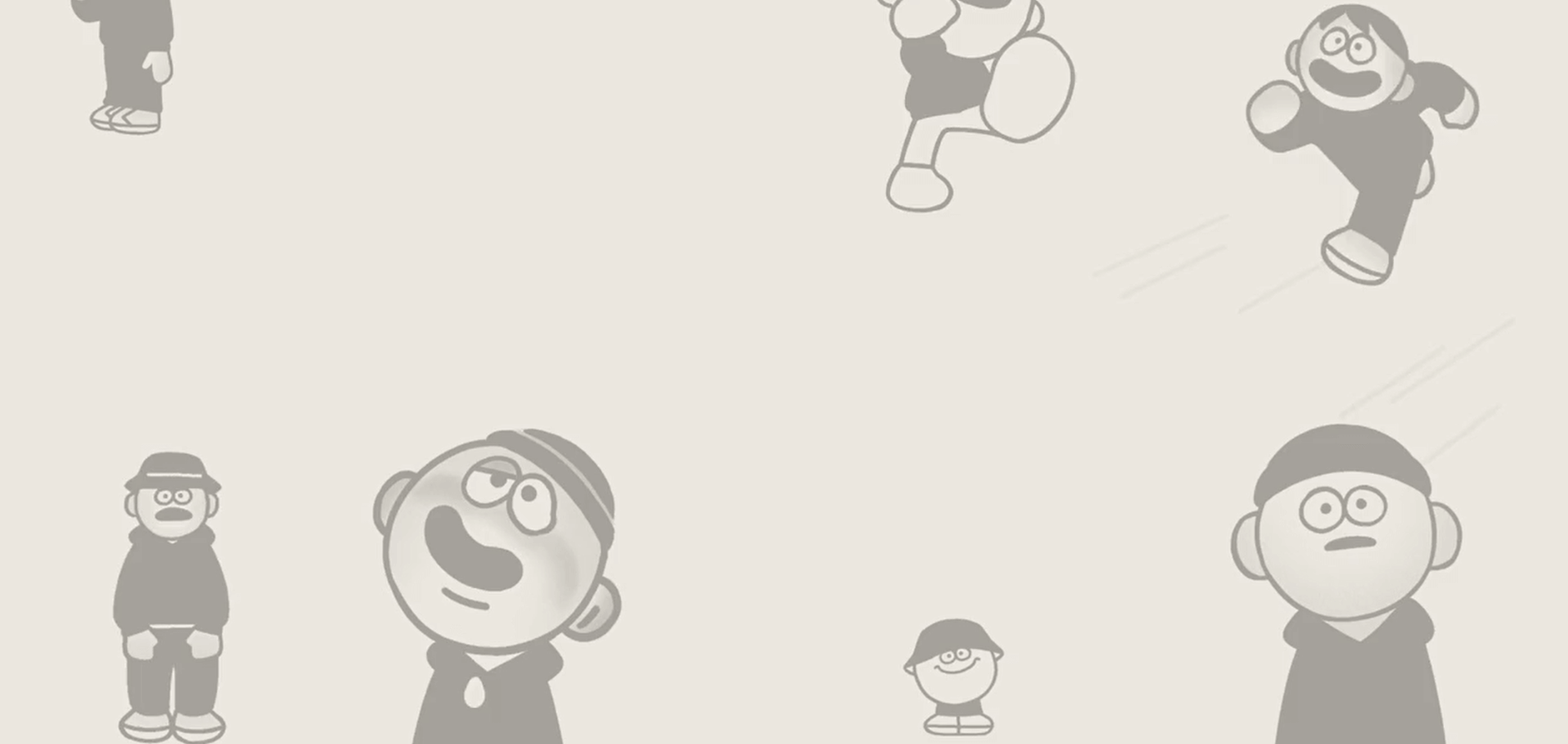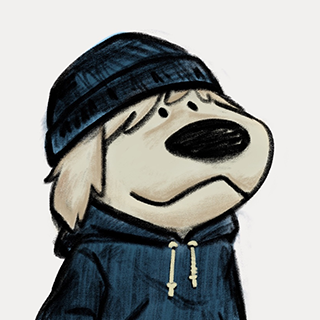 2D Animator
Jongha Yoon
[Current]
Freelance Animator
Recognizable
Projects & Awards
[Education]
Visual Animation, Konkuk University (2009 – 2016)
Gobelins, L'école de l'image Master of Arts – Character Animation and Animated Filmmaking (2016 – 2018)

[Major Domestic Projects]
BTS 'we are bulletproof: the eternal' music video
Tomorrow by Together 'The Night of the End' BT21 X Baby Shark music video
Brawl Stars Animation – Cherry Blossom Spike, Mecha Clash, Golden Arm Gang
Animation for movie Hitman

[Major International Projects]
Ubisoft – Brawlhalla Animation
Adobe – Lil Nas X
Riot Games – Take Over music video
Supercell, Netflix


Instagram
Part 1. Practice Exercises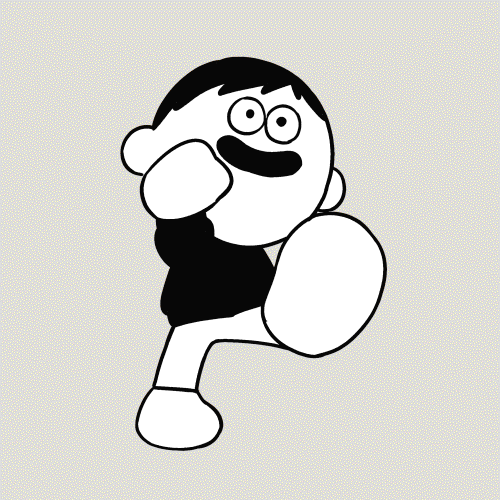 Walking Applications -
Movement of the Joints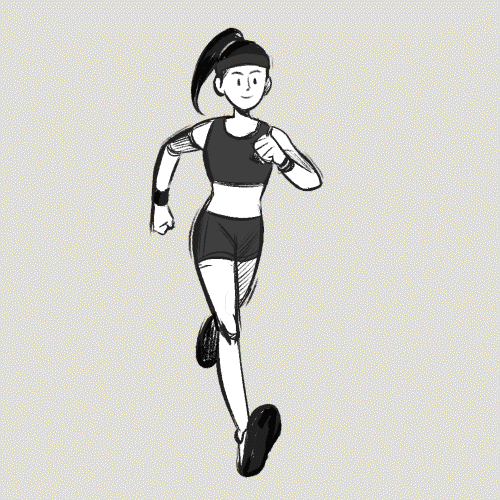 Running -
Basic Movement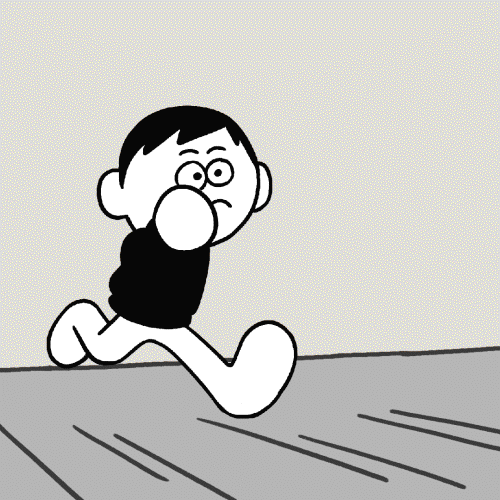 Running -
Cartoony Movement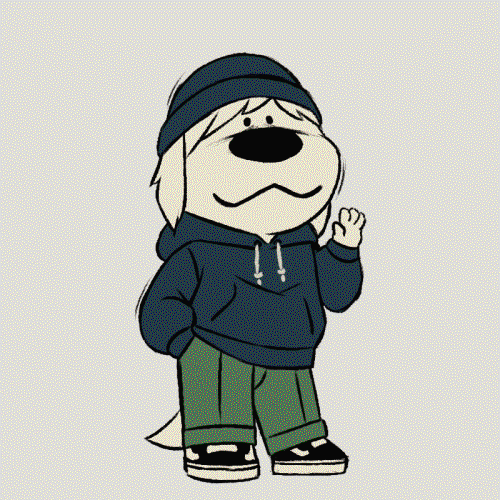 Turnaround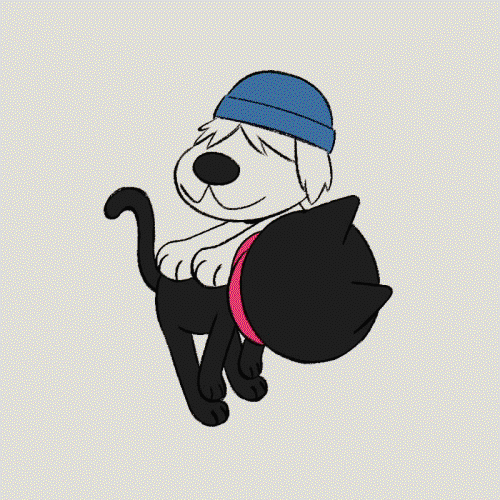 Warmup Movement -
Light Movement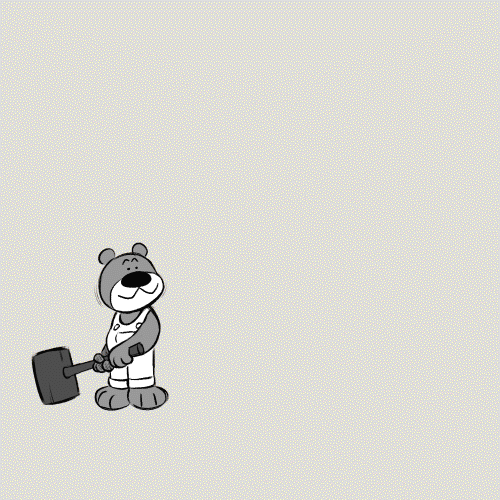 Warmup Movement-
Two Consecutive Movements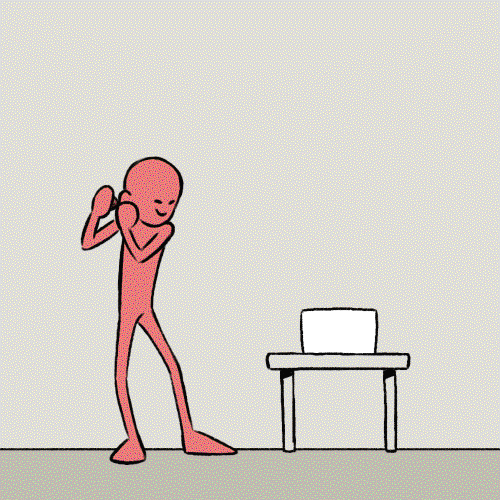 Finishing Movement -
Timing Difference between the Two Hands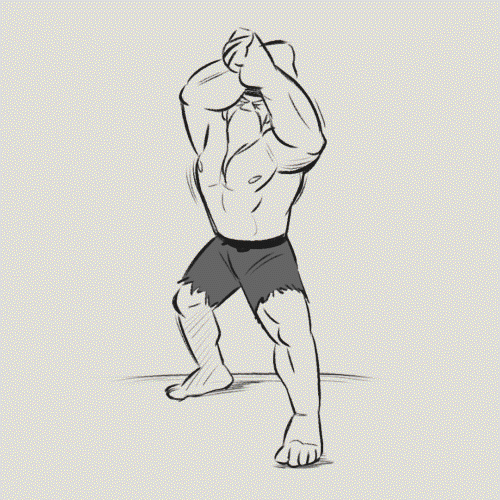 Finishing Movement -
Heavy Movement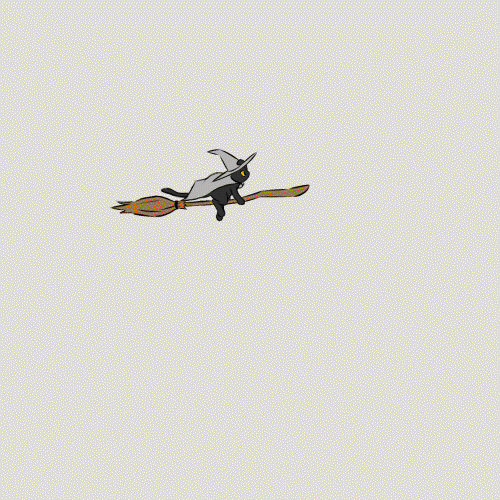 Follow-through - Cloak, Tail, Broom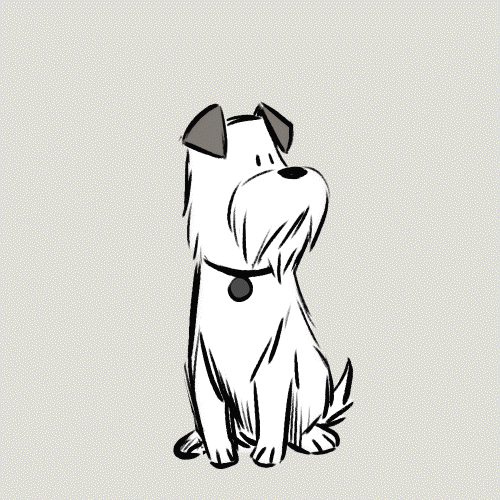 Follow-through - Fur, Ear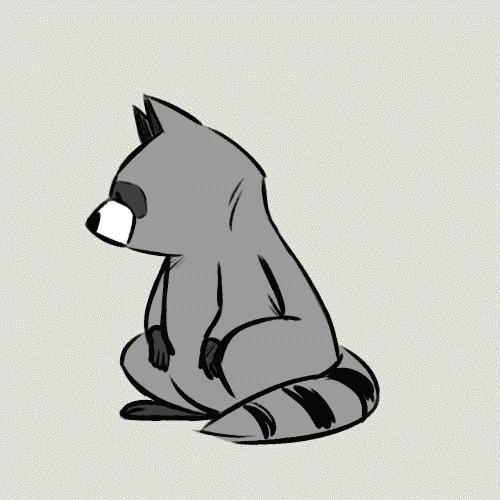 Lead Animation Smear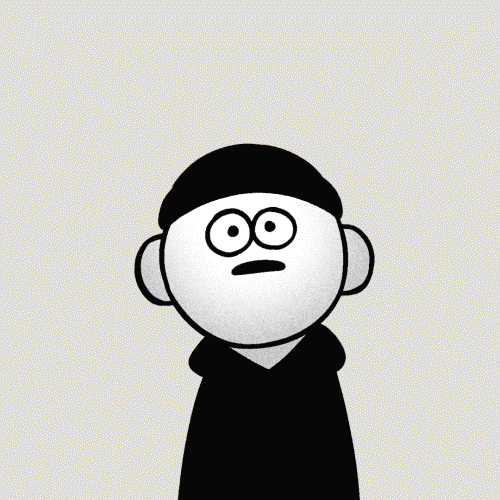 Fast Movement
Quadrupedal Walking - Feline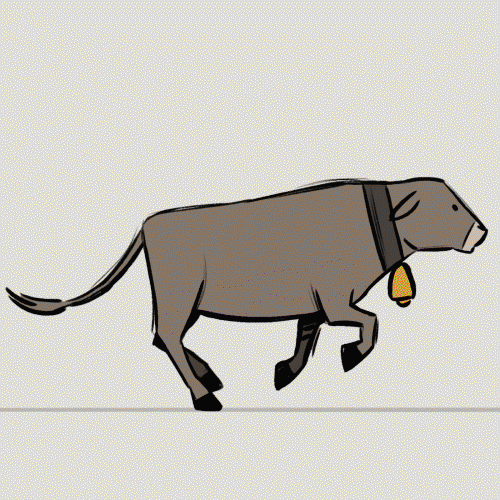 Quadrupedal Walking- Herbivores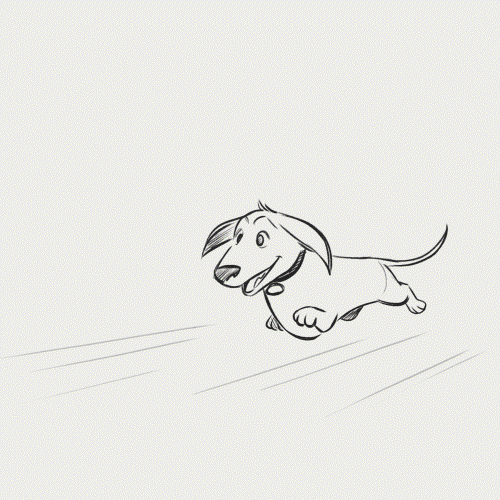 Quadrupedal Walking – Canine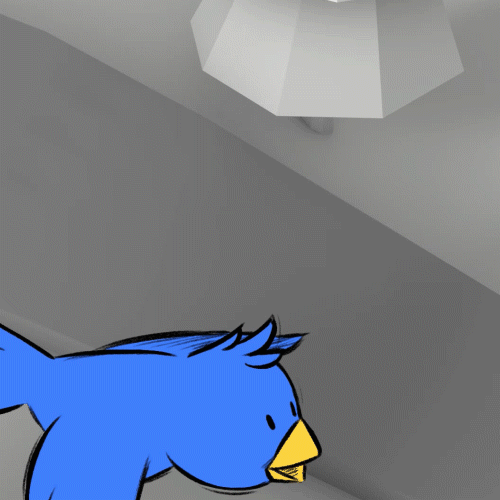 Scene Composition According to Camera Movement
Part 2. Practical Examples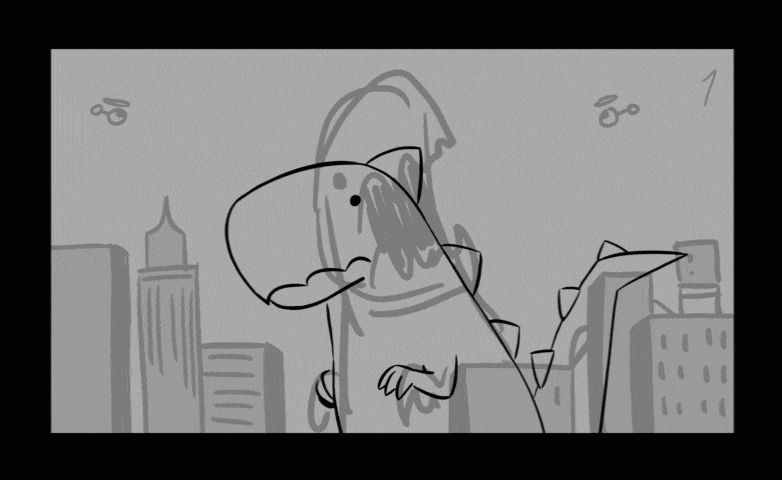 Action hero scene 1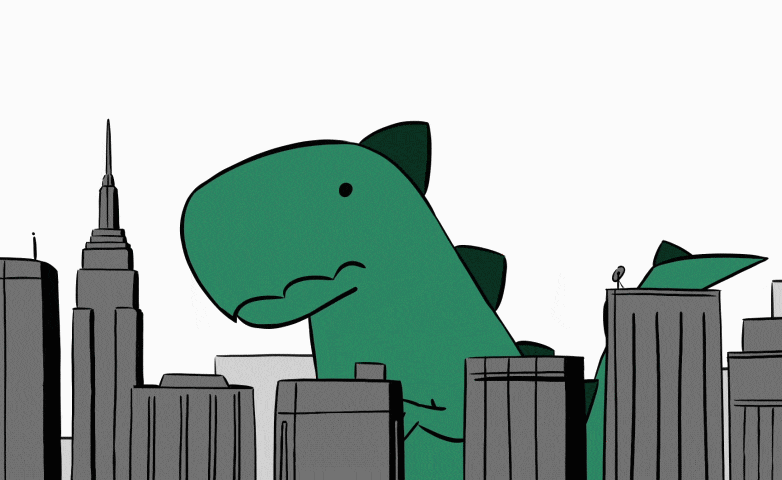 Action hero scene 2
Get Collaboration Tips
Used For Trendy Animation
Animations are created through the collaboration among several people. Therefore, fast working speed and accurate shape maintenance are essential. Learn all the techniques such as consistent character design and movement that are important in collaborating with other departments.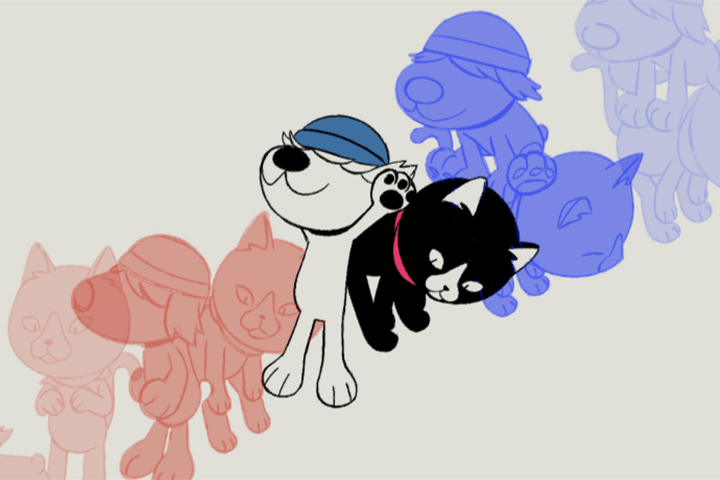 Incorporate Movement
That Fits Your Character
Depending on how you express the same behavior, the character's personality shows up differently. I will show you how to create a character that looks attractive by choosing the best movement that fits in the character's feature and situation. Especially in Lecture 20, I will show you in detail what movements animator Jongha Yoon chooses at work, so please look forward to it!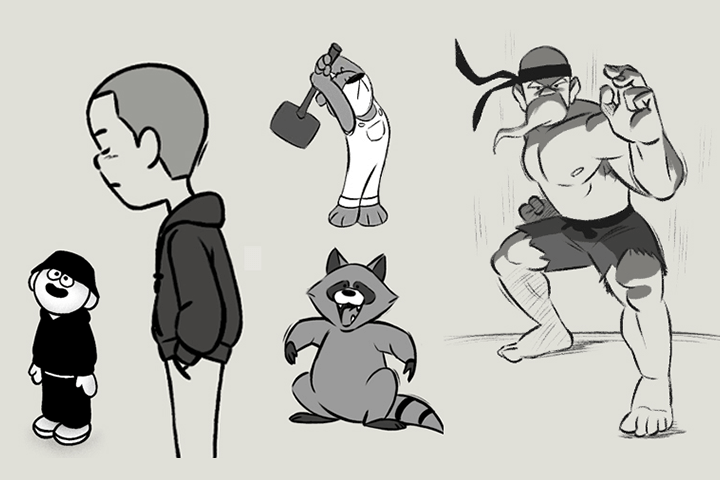 Learn the Laws of Physics Necessary for Animation
Even if you are well intended in animation, your animation may look awkward if you don't use the laws of physics properly. Let's learn the essential laws of physics to create animations that maximize naturalness.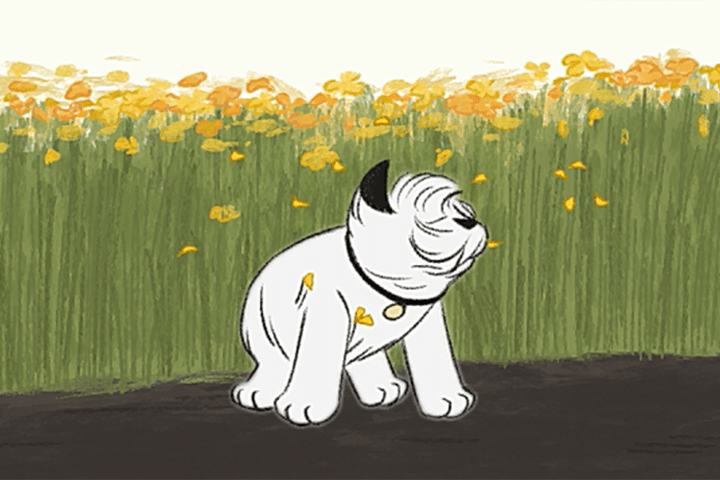 Class Details
You'll Learn
Practicing Essential Movements in Character Animation

Walking and running are basic human movements, and there are various theories of walking and running, such as the bouncing ball, arc, timing, and follow-through. Let's see how the pelvis, feet, and back of the hands move along with the types of walking.

Understanding Various Ways of Expression for Each Situation

You compare good and bad animations and figure out common mistakes. In this way, you will learn various ways of expression appropriate for different situations.

Understanding of character volume and original drawing (key poses)

If you make take advantage of key poses, you will be able to communicate information more effectively in a limited time. That way, you will learn what a 'good picture' is that is optimized for character animation.
Understanding detailed movements of clothes, fur, hair, etc.

Unlike hands and feet that move actively, clothes and hair have passive movement. Let's see how we can work on these parts.

Elements that make character animation richer

Well-crafted finishing moves and preparatory moves give the character a richer and deeper movement. Learn additional animations suitable for various situations, such as the character's energy and weight.

Photorealistic/3D background animation techniques frequently used

In practice, animation is often inserted in photorealistic or 3D backgrounds. Approach it based on an understanding of a sense of space and learn about other techniques used in practice.
Unlimited Access
Best Price
Buy now, get unlimited access.
(자동 구성) 가격이 인상됩니다.
This special offer ends soon.
Buy now and save!
01. Orientation
About the Author and Lecture
A Brief Introduction to Animation
A Must-Have for an Animator
02. Description of Tvpaint
Pros and Cons of Tvp
How to Use Simple Tools
SECTION 02. Basic Movement
03. Understanding Walking
Movement of the Pelvis and Legs
Movement of the Arm and Hand
Introduction to Common Mistakes

Example 1 - Walking
Example 2 - Walking Application 1
Example 3 - Walking Application 2
04. Basic Walking Practice
Understand the Key Poses of Walking Movement
Learn Walk Animation
05. Understanding and Practicing Running
The Difference between Walking and Running
Introduction of Various Ways to Express Running
Running Animation Practice

Example 4 - Running 1
Example 5 - Running 2
06. Key Pose (Original Drawing)
What Is a Key Pose (Original Drawing)?
Good and Bad Examples of Key Pose
Expression of Character's Emotions
07. Character Turnaround
About Character Turnaround
Learning Character Volume
Turnaround Practice

Example 6 - Turnaround
SECTION 03. In-Depth Movement
08. Understanding the Readiness Posture (Anticipation)
Why You Need the Readiness Posture
Readiness Posture Depending on Situations

Example 7 - Readiness Posture 1
Example 8 - Readiness Posture 2
Example 9 - Readiness Posture 3
09. Understanding the Finishing Posture
The Need for a Finishing Posture
Various Ways to Express the Finishing Posture
Difference between Active and Passive

Example 10 - Finishing Move 1
Example 11 - Finishing Move 2
Example 12 - Finishing Move 3
Example 13 - Finishing Move 4
10. Practice on Preparatory and Finishing Postures
Practice on Jumping Character Animation
Learn Animation on Jumping and Landing
11. Movement and Practice of Objects (Hair, Fur, Clothes)
Understand Object Movement
Differences Due to Material
Difference Due to Weight
Difference Due to Length
Catch the Hair Blowing in the Wind with a Loop

Example 14 - Movement of Objects (Hair)
Example 15 - Movement of Objects (Clothes)
12. Understanding Follow-through
Understand Follow-through and Overlapping Principles
Differences Due to Texture, Weight and Length

Example 16 – Follow-through 1
Example 17 – Follow-through 2
Example 18 – Follow-through 3
13. Follow-through Practice
Put a Hoodie on Your Running Animation
Straight-Ahead Catch
14. Lead Animation
Understand Which Part Moves First in Motion
Movement Selection and Concentration

Example 19 - Lead Animation
15. Smear
Smear Animation
Various Ways of Expression

Example 20 - Smear 1
Example 21 - Smear 2
16. Understanding Quadrupeds
Differences in Walking between Quadrupeds and Humans
Differences in Animal Movements According to the Flexibility of the Spine
Understand Animal Shoulder and Pelvic Movements

Example 22 – Quadrupedal Walking 1
Example 23 – Quadrupedal Walking 2
17. Practice on Puppy Walking Animation
Practice on Dog Walking
Understand the Structure of a Dog's Legs
Understand the Movement of the Forefoot and Hindfoot According to Walking Speed

Example 24 – Quadrupedal Walking 3
18. Camera
Understand Animations with Camera Movement
Correlation between Camera Movement and Character

Example 25 - Scene Composition According to Camera Movement
SECTION 04. Review of the Entire Lecture
19. Action Hero (Short Animation Incorporating What You Learned)
Short Animation of a City Hero Killing Monsters
A Brief Introduction to How to Produce Animation
Review and Analyze What You Have Learned

Example 26 - Action Hero Scene
20. Action Hero Workflow
See Action Hero's Work Machine

Example 26 - Action Hero Scene
Interview
with 2D Animator Jongha Yoon


Question.01
What are the prospects for 2D animation?


As the entertainment business such as games, movies, etc. continues to increase, the demand for 2D animation is also increasing. Some say that 2D will disappear in the future because of 3D animation, but many 2D animation artists are participating in 3D animation, and the sensibility that only 2D is able to produce is different from that of 3D, so it will continue to grow.
Question.02
Who do you recommend this class to?


I recommend it for students majoring in animation, junior animators, and relevant artists. Because animation is, after all, an effort to mimic and represent the real-world movements, awkward or strange animations are easily recognized. In this lecture, I will help those who feel awkward about their own work, so that they can create natural and good animations with thorough intentions and calculations.
Question.03
What are the main points in this class?


I focus on dealing with various characters, ranging from simple characters to detailed characters. In particular, in most animations, the main focus is a 'character'. However, just as the human anatomy details alone are vast in general drawings, there is so much to learn in character animation alone. Therefore, we focused on the characters, which became the core of the curriculum.
Question.04
One final word to prospective students.


2D animation is definitely not an easy field. A robust drawing ability is required, and a sense of animation is also required. The need to learn calculations and laws of physics can be a burden at first for beginners. However, it is definitely a useful part, and the charm that only 2D animation has is different from that of other areas. 2D animation may be hard, but let us learn it together.
Required Programs
This course will use TVPaint 11.
Please purchase and install these program(s) for an optimized lecture experience.

*You could use TVPaint 10, Toon Boom Harmony, Adobe Animate, and CLIP STUDIO PAINT.
*These programs and/or materials will not be provided with the course.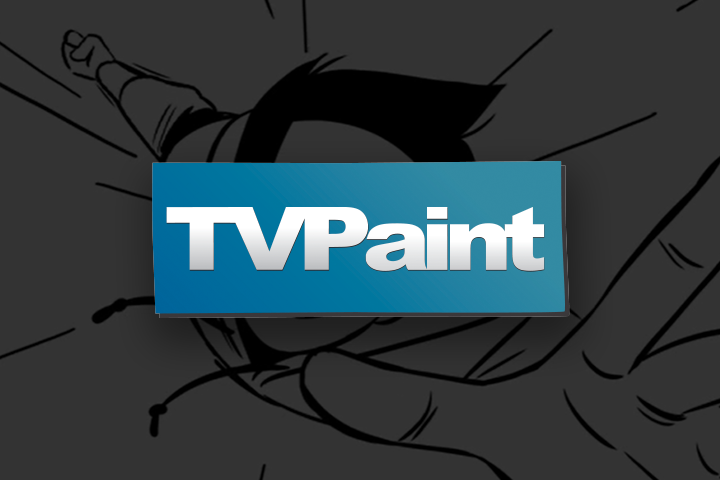 Recommended Classes
Like this class?
Then check these out!


[IMPORTANT NOTICE]

*Please note that the information on this page is subject to change without prior notice.
*Would you like to learn more about our refund policy? Please check here.
*Please check our FAQ for Copyright and Proprietary Rights, User-Generated Content, Security, and Violation information.