[Shortform]2DAnimator,MulanFu Details
"Share your story with the world
by getting started with loop animations"

Discover which key concepts will help you
deliver a meaningful narrative with visual impact.

This class will give expert insights
into creating effective short animations,
storytelling, and composition.

Content
Length: 9 videos
(3h 13m)
Difficulty: Basic
Unlimited views

Video Details
Audio: English

Software Required
Rough Animator (or Photoshop)
After Effects

Perks
Class exercise file
(mov. & gif.)
Selected png. sequence files
Expert 2D Animator
Mulan Fu's Profile & Portfolio
Mulan Fu
2D Animator

Hi, my name is Mulan Fu.
I go by many different titles;
these include director, animator, and illustrator.
My commercial work ranges from 2D cel animation,
motion graphics, and illustration to
creative development for animated features.

I am currently a freelancer working
out of New York City and Shanghai,
while I always had an inherent interest
in art, my journey into animation
started like that of many other animators—
with Miyazaki's films and animations.

I have received recognition for
my approach to storytelling
which integrates familial topics
with potential conflicts
between humans and technology
to deliver emotional depth.

During my class, I focus primarily
on how to ideate and animate
5 to 10-second animated loops,
while highlighting key concepts
that generate visual impact
and provide narrative meaning
within a short running time.

I am genuinely excited to share my thoughts
about this magical medium, animation!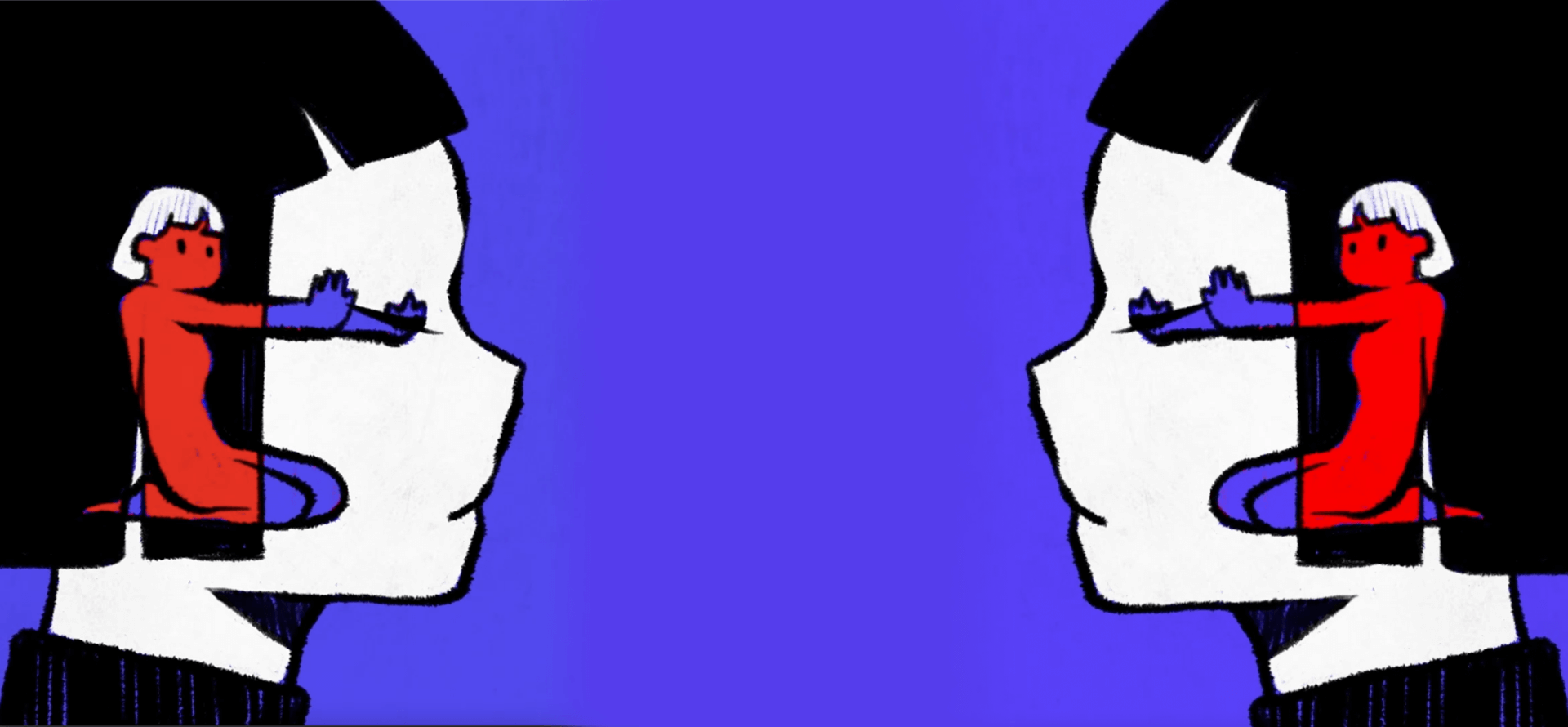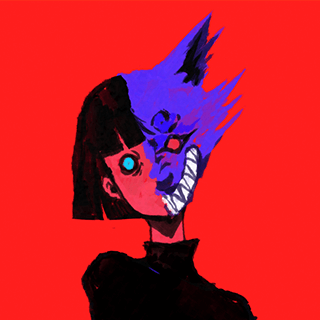 2D Animator
Mulan Fu
[Current]
Freelance Animator & Illustrator
Creative Development Consultant at Pearl Studio
Recognizable
Projects & Awards
[Notable Awards]
Woodstock Film Festival 2021 (Top Prize)
First Run Film Festival 2021 (Top Prize)
Florida Animation Festival 2021 (1st Place)
National Board of Review Student Grant 2020 (Winner)
Los Angeles Animation Festival 2020 (Winner)
NYU New Vision and Voices Film Festival 2019 (1st Place)
Animated Nights New York 2019 (Audience Choice)

[Press]
National Board of Review: "Stray Cat Ah Q" & "Beautiful" Feature
Meet NYU: Film and TV Major Mulan Fu's Animation Wins Big
ALL ARTS: Meet Animator Mulan FU, an Artist on the Rise
DRM.AM: Review: Mulan Fu's animated short film "Beautiful"
Film and TV Now: Interview Special - "Beautiful"
OrcaSound: Beautiful


Instagram
Designing for Animated Loops
Ready to uncover the secrets to grabbing an audience's attention with your work? Learn how to identify and design optimal key frames & poses to construct an intriguing animated loop.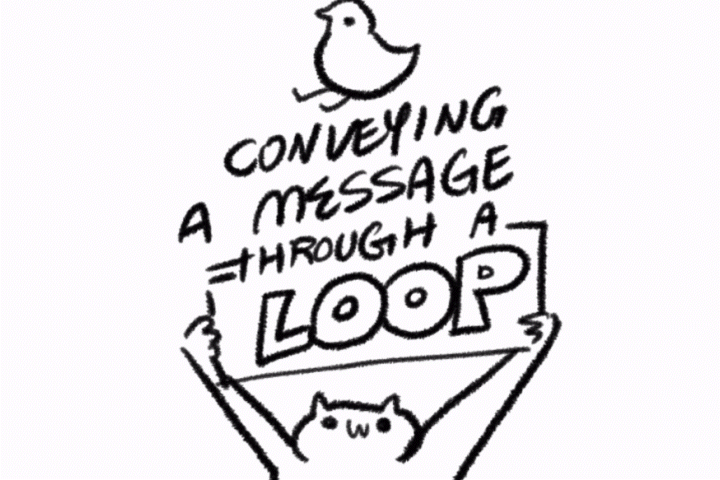 The Power of Inbetweens
The speed and timing matter when creating a more realistic animation! Discover how to inject weight and tension into an animation by adjusting inbetweens to deliver more diverse actions.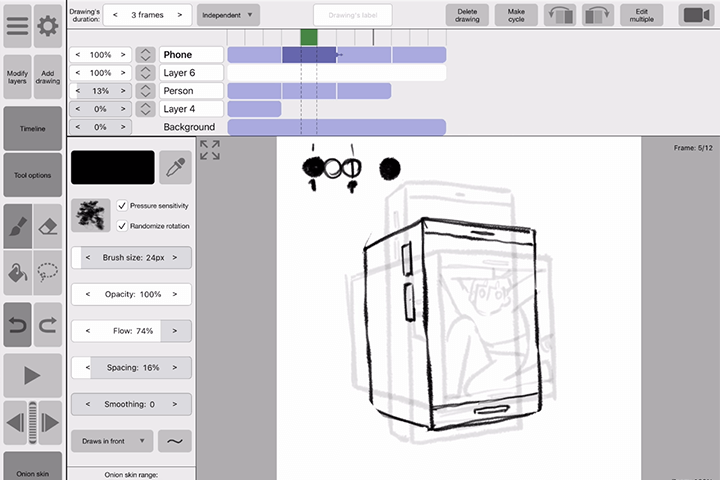 Utility of Animated Loops
Is there a message you want to share with the world? Find out more about some of the most missed-out on utilities for short animated loop sequences on the internet today and how to apply those same techniques to your work.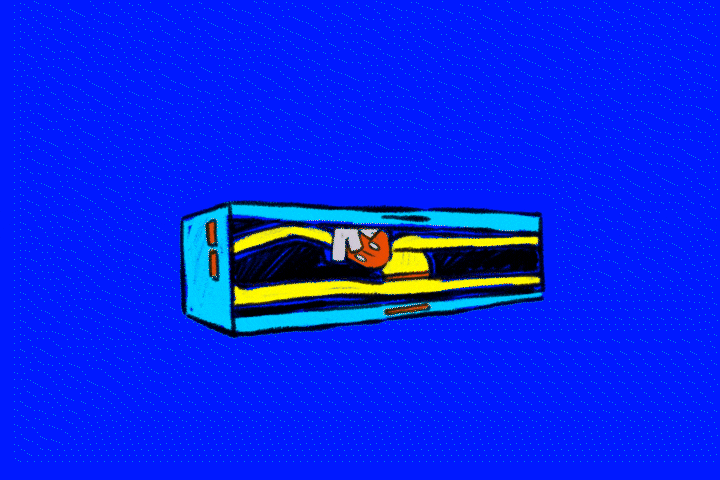 Unlimited Access
Best Price
Buy now, get unlimited access.
(자동 구성) 가격이 인상됩니다.
This special offer ends soon.
Buy now and save!
1. Orientation
Introducing your instructor
What you will learn
SECTION 02. Software Introduction
2. Intro to Rough Animator
Introducing basic controls and techniques in Rough Animator
Helpful tips and how I use them
3. Intro to Photoshop
Introducing basic controls and techniques in Photoshop
Helpful tips and how I use them
4. Design & Brainstorming
Narrowing down the thematic & narrative meaning of your piece
Identifying the main imagery for a looped animation
How to think about and inject symbolism & meaning into a morphing animation
5. Conveying a Message through a Loop
Identifying and designing the most visually satisfying key poses & frames for a looped animation
Things to consider in designing key poses & frames
6. Color Design
Coloring overview
Connecting the colors with their narrative meaning
7. Connecting the Dots
How the inbetween frames can impact the delivery of the action
Using inbetweens to enrich the message within an animation
8. Finesse the Frames
Using inbetweens to adjust the speed and timing of an animation
Getting the details down correctly
9. Exporting and Compositing
Exploring blending modes
Layering in AE to finalize the piece
** The curriculum images, and associated content can be changed without prior notice.
Ideation and Sketches Based on a Given Prompt
Interview
With Expert 2D Animator,
Mulan Fu


Question.01
Is there a specific reason why you chose this specific topic/themes?


Animated loops are increasingly utilized on the internet today as gifs find their way into different forms of media: from profile images to music album covers, website displays, and more. They offer a new outlet where people can blend their artistic interests and provide a unique format for sharing stories. Animation, as a medium, has this innate characteristic of bringing people together, so I thought this would be a great opportunity for me to share what I have learned regarding the subject throughout my professional career.
Question.02
Could you please share how you started your journey in the industry?


As a child, I always wondered about my house doodling, but what made me fall in love with animation was watching Miyazaki films and anime. I finally had a chance to dive deeper into animation production during my college years at NYU's film school; there, I became fascinated by the medium's immense creative freedom and room for imagination. I started working on freelance projects during college and broadened my network after graduation, and I'm grateful to be in an industry that I enjoy so much as both a creator and a viewer.
Question.03
What makes your class different from other classes?


Animated forms of digital art are receiving much more love and attention through social media and NFTs these days. So, I wanted my class to touch on how to approach one of the latest forms of storytelling. Yet, to make it easier for people to grasp, rather than focusing on complicated concepts, I chose to design my classes as a crash course for designing, creating, compositing, and exporting animated loops. They will help beginner animators and anyone who wants to try their hand at animating to generate a short and sweet piece of animated work that they can share with the world. It's simply thrilling to think about how many stories could be told and how big a world you could build with just a pen in your hand.
Question.04
Please share your thoughts on the industry's job market and what you see in the industry's future.


As the world extends further into the realms of virtual spaces and online entertainment—especially in the current post-pandemic age—there's been an increasing demand for animated storytelling and expression. For anyone who's interested in animation, I'm excited to see what wonderfully imaginative creatures, stories, or worlds they could create with the right tools and knowledge. Of course, animating is laborious, requiring perseverance and consistent effort, so one piece of advice that I would like to give aspiring independent animation filmmakers is to work on projects that you are truly passionate about and are drawn to emotionally.
Required Programs
Required Programs This course will use Rough animator (can be replaced with Photoshop) and After Effects.
Please purchase and install these program(s) for an optimized lecture experience.

*These programs and/or materials will not be provided with the lecture.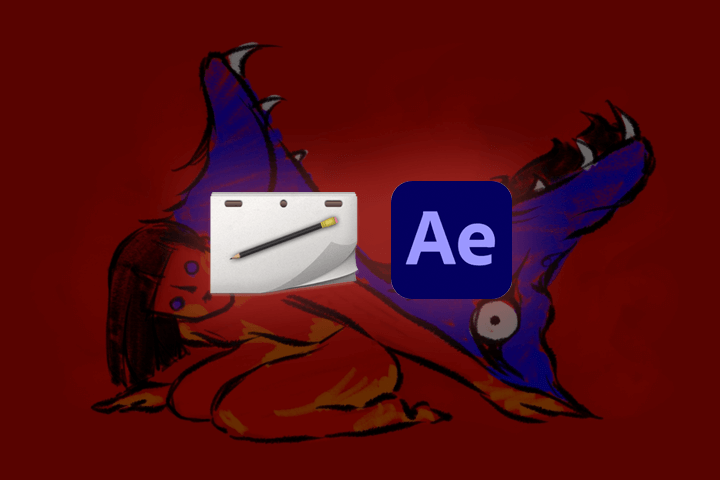 Recommended Classes
Like this class?
Then check these out!
[IMPORTANT NOTICE]

*Please note that the information on this page is subject to change without prior notice.
*Would you like to learn more about our refund policy? Please check here.
*Please check our FAQ for Copyright and Proprietary Rights, User-Generated Content, Security, and Violation information.