[Summersplash]PastryChef,HayeonJung_정하연 Details
Class Intro
Pastry Chef, Hayeon Jung
Many people are disappointed
when the decorations for their whipped cream cake
don't turn out the way they hope.
That is because they only focus on
skills and results without studying
about the ingredients they are using.

When you understand the properties of
whipped cream and become familiar with
essential posture and wrist movements
that must be considered while decorating,
anyone can create magnificent decorations.
Decorating skills from baking a sponge
to frosting and piping!
Join us in this Congmom Cake class that
encompasses the entire cake-making process
to learn how to make your own unique cake.

Content
Length:10 videos
(Duration 4h 50m)
Difficulty: Intermediate
Unlimited views

Video Details
Audio: Korean
Subtitles: English

Perks
TBD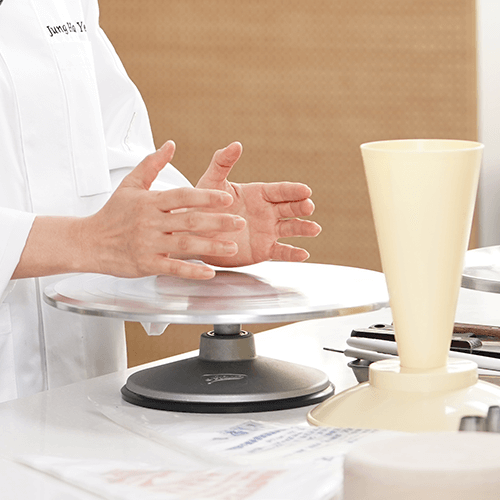 Understanding Whipped Cream and Basic Tools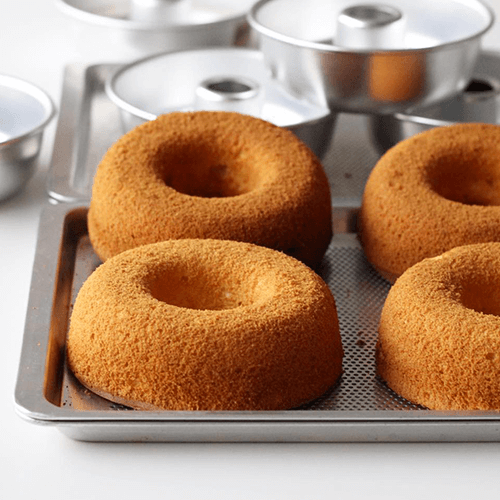 Three Types of Sponges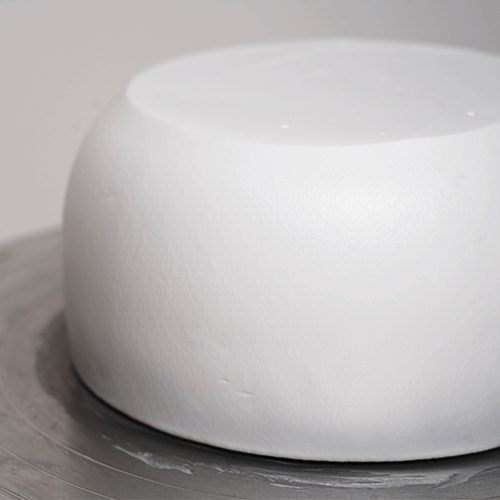 Frosting Basics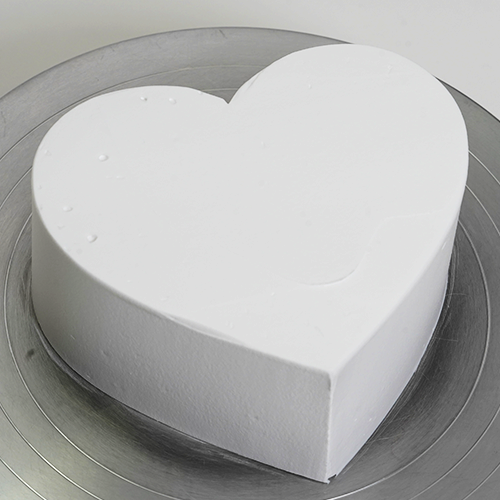 Practical Frosting Application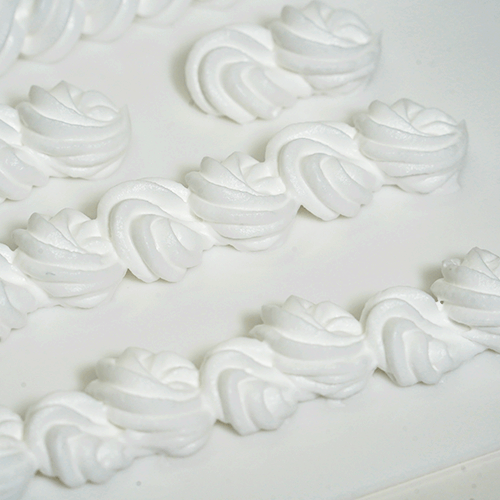 Piping Basics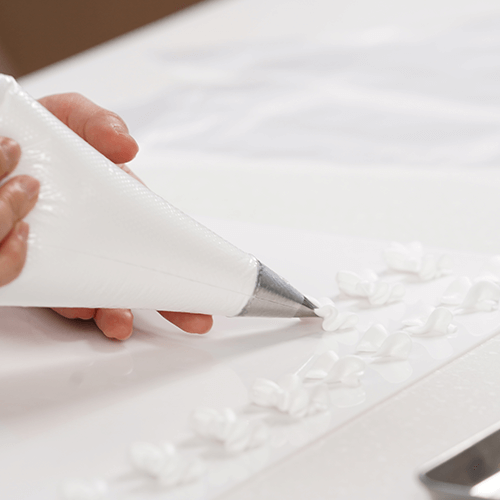 Practical Piping Application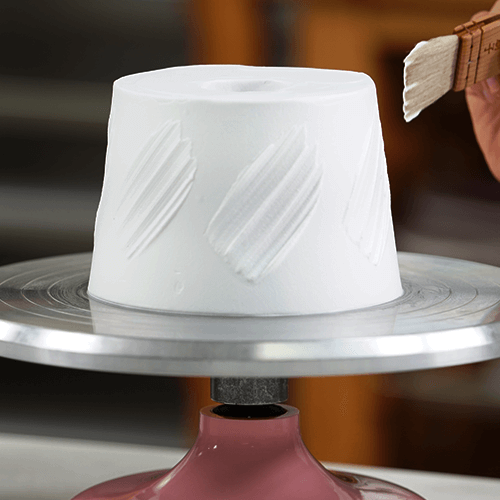 Decorations Using Other Tools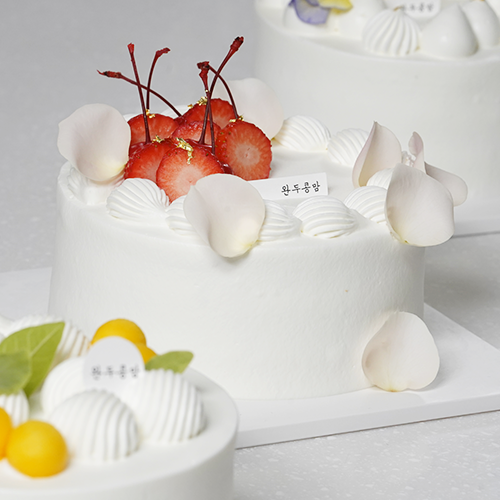 Whipped Cream Cake Basics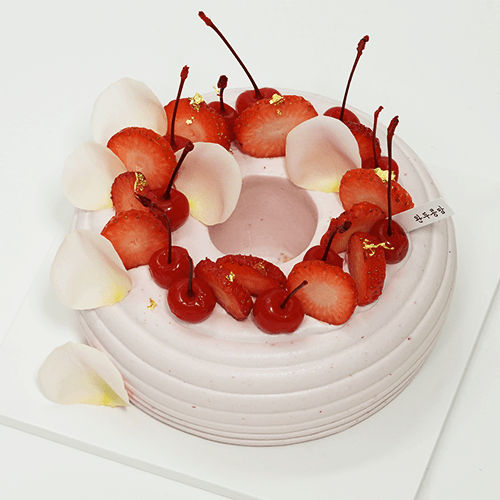 Practical Application of Whipped Cream Cake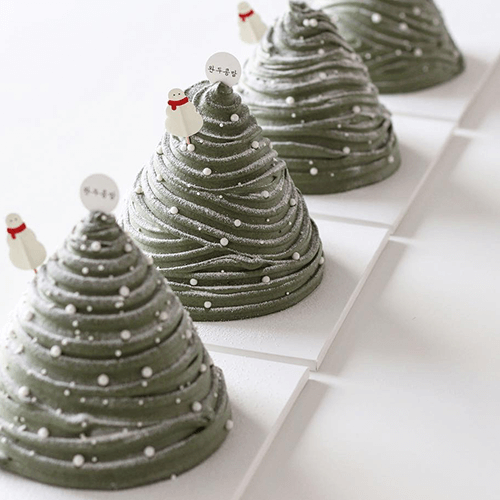 Cakes for Special Events
*These are sample images for better understanding.
Hayeon Jung
Pastry Chef

Hello, I am Pastry Chef Hayeon Jung,
owner of Congmom Cake Studio.

We have various attendees ranging from
coffee shop owners to chefs working in
this field at our studio.

Accordingly, we know what people in
our wide range of attendees,
from first-time cake decorators
to those who wish to learn
high-level decorating procedures,
have difficulties with or can't learn on their own.

Through this Coloso class,
I hope to share some guidelines for people
who feel stumped at whipped cream decorating
or wish to create higher-quality whipped cream cakes.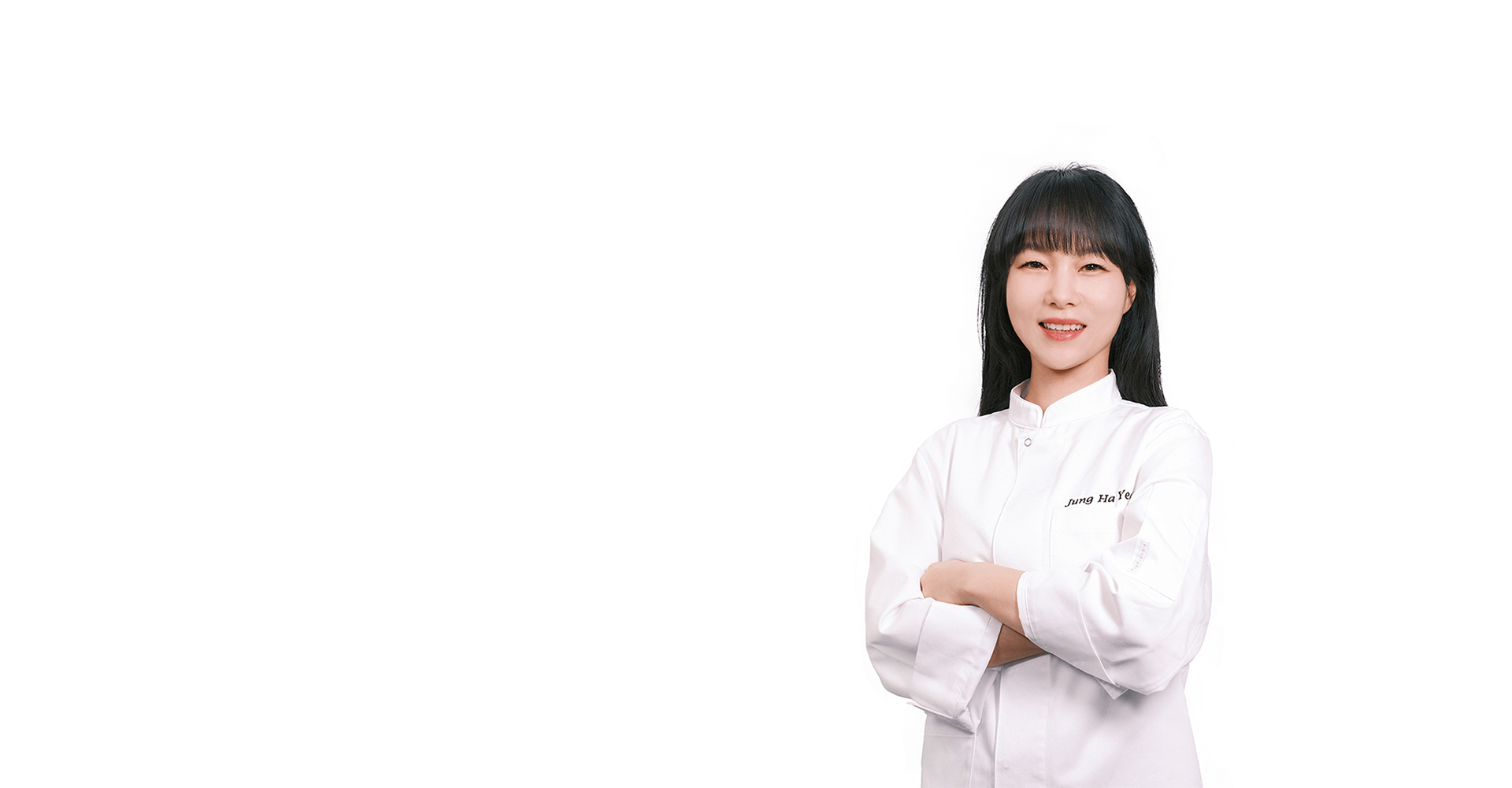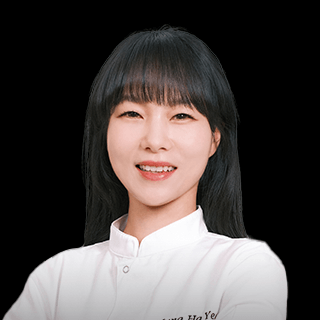 Pastry Chef,
Hayeon Jung
[Current]
Owner of Congmom Cake Studio
Owner of Congmom and Kids
Recognizable
Projects & Awards
[Books]
Cake Design Recipe : Congmom's Cake Diary (2018)
Cake Design Recipe: Congmom's Cake Diary 2 (2022)

[Lectures and Seminars]
Foreign academy guest lectures (2018-2020) in Taiwan, China, Singapore, Malaysia, Indonesia, Thailand, etc.
Cooking studio guest lectures (2017)
High school culinary arts class guest lectures (2017)


Instagram
Theories and Practical Work for Whipped Cream Cake Designing At The Same Time!
Master the theory on everything you need to know to handle whipped cream and how to adjust the consistency of whipped cream to important decorating skills such as frosting and piping in one class. You can create your own special, unique cakes with these skills that not only apply to whipped cream but also to other ingredients like bean paste and buttercream.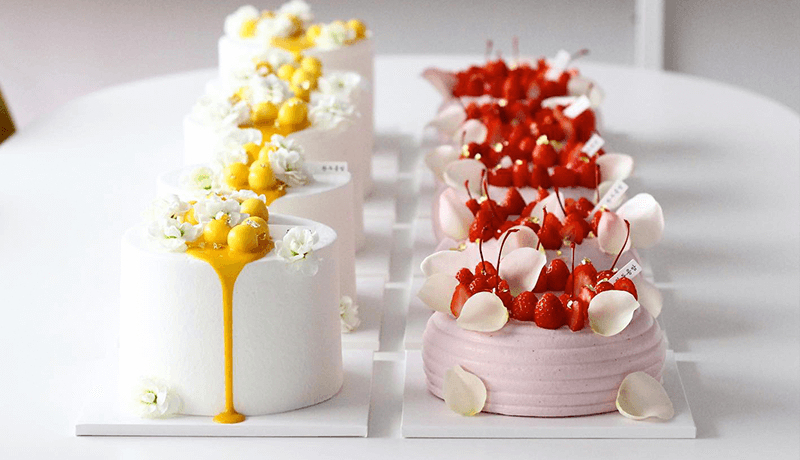 A Total of 25 Frosting and Piping Skills that Range from Basics to Practical Applications
From seven easy-to-follow frosting and piping skills to eight intensive practical application skills! You can learn a total of 25 different decoration skills in one single class.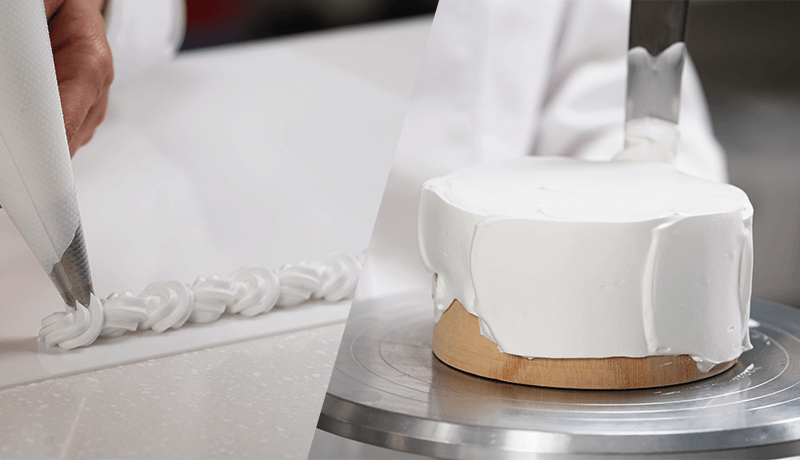 From Decorating Skills to
New Menu Development in Different Sponges Combination
The purpose of these chapters isn't to simply relay cake recipes, but to have attendees acquire a variety of decorating skills and cake design expertise based on the theoretical knowledge of whipped cream. Through this experience, the attendees will be able to combine various cakes and decorations to develop unique menus for their store!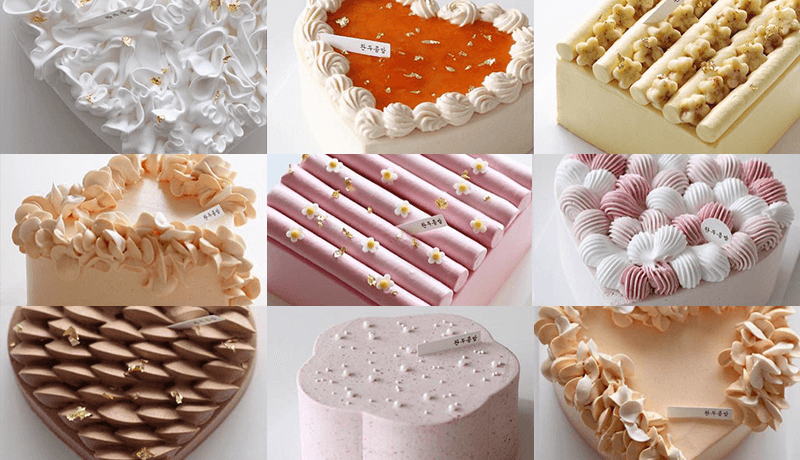 Class Details
You'll Learn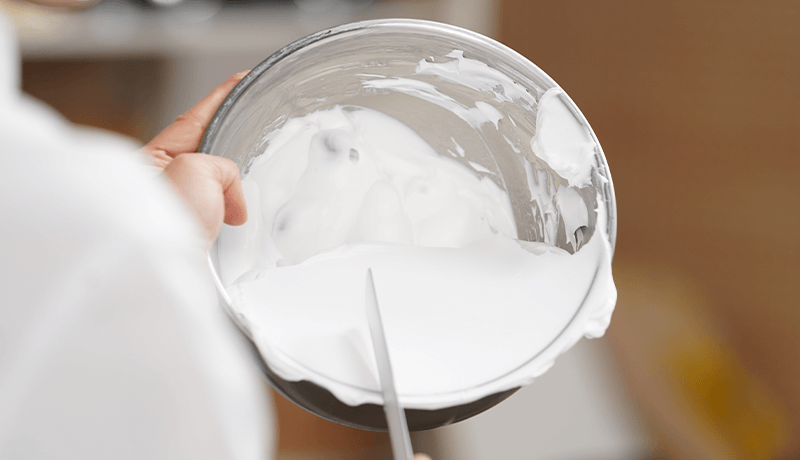 Theory of Making Whipped Cream and Frosting Essential to Successful Decorating
Whipped cream is very susceptible to temperature, so it is crucial that you acquire a proper understanding of the ingredient in order to become proficient in whipped cream decoration. Instead of a rule and thumb style of teaching, this class will take you through a thorough explanation of the transformation of cream in relation to whipping time and the handling and storage of whipped cream, as well as how to correctly use whipped cream and its related tools.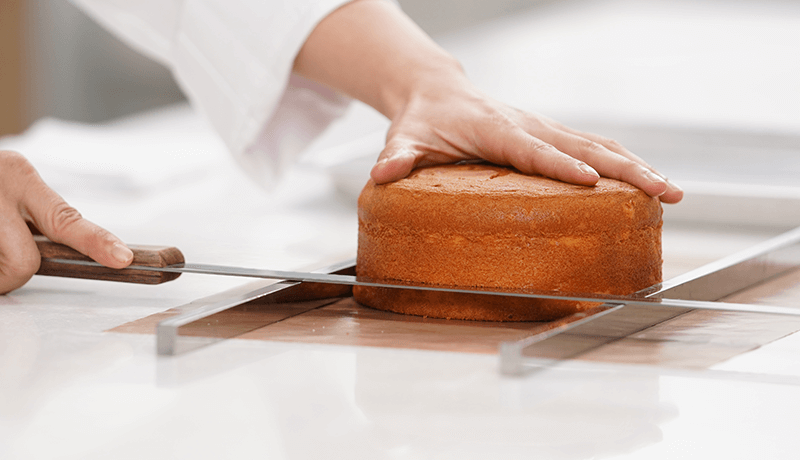 Congmom Cake's Training on How to Bake a Sponge that You Can't Learn from Offline Classes
You will learn how to bake two types of genoise sponges and butter chiffon sponge that you will not be able to learn in Congmom Cake's offline classes. Not only will you learn how to bake sponge cakes, but you will also learn the entire process of how to level, carve, fill, and layer a variety of differently shaped cakes.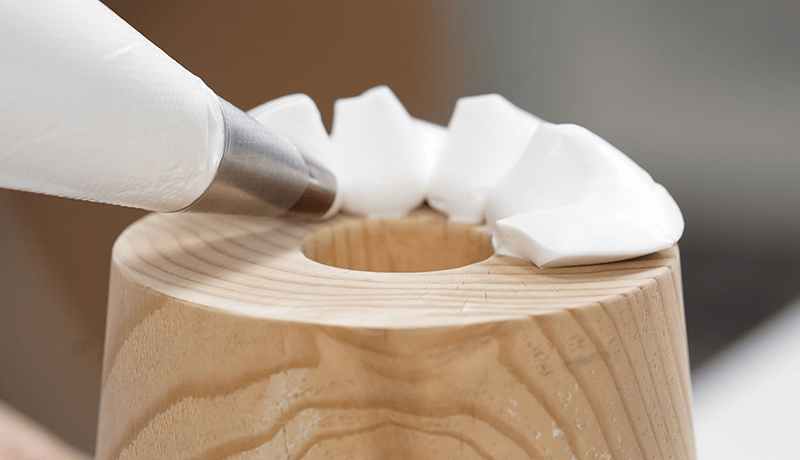 A Multiangled Learning Experience: Frosting & Piping Postures and Wrist Movements
Frosting and piping is essential to whipped cream decorating but is also the part that many people have difficulties with. Through multiple angle videos, you will be able to view important postures and wrist movements for the frosting and piping process. This video learning experience allows for a more precise way to learn postures and angle key points that would otherwise be overlooked in a single viewing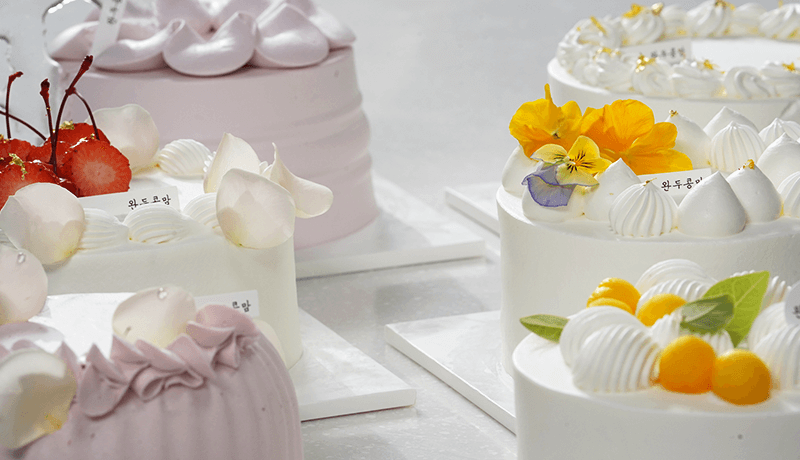 Seven Popular Cake Recipes and Three Special Event Cake Recipes that are Only Available on Coloso
You will have access to seven basic and practical application cake recipes and three cake recipes that are available only on Coloso. All theses recipes can be created through the decorating skills learned in these chapters. Once you complete the class, you will not only be able to create the 10 cakes mentioned above, but you will be able to create 100 or more cake designs.
Unlimited Access
Best Price
Buy now, get unlimited access.
(자동 구성) 가격이 인상됩니다.
This special offer ends soon.
Buy now and save!
SECTION 01. Cake Basics: Essential Theory of Ingredients and Baking Tools & Baking Three Types of Sponge Cakes
01.Understanding Whipped Cream & Basic Tools
- Types of tools used in cake decoration
and how to use them
- Theory of whipped cream
① Types of cream
② The fundamentals of whipping cream
③ Transformation of cream in relation to whipping time
④ Optimal conditions to use whipped cream
⑤ How to handle and store whipped cream
⑥ Precautions when using whipped cream
02. Three Types of Sponges
- Baking a sponge
① Two kinds of genoise : plain genoise / chocolate genoise
② Butter chiffon
SECTION 02. Decorating a Cake: 25 Frosting and Piping Methods
03. Frosting Basics
- Basic frosting skills for three different designs & tips for beginners
① Round cake
② Dome cake
③ Chiffon cake
④ Precautions when frosting and how to fix mistakes
04. Practical Frosting Application
- Five designs for practical application of frosting
① Dome cake frosting : three design applications
② Square cake frosting
③ Heart shaped cake frosting
④ Striped cake frosting
⑤ Cone shaped cake frosting
05. Piping Basics
- Basic piping skills using four typles of nozzles & tips for beginners
① Star nozzle (D6K)
② Round nozzle (809), French star nozzle (867K), drop flower nozzle (108)
③ Precautions when piping whipped cream
④ Decoration expertise using piping
06. Practical Piping Application
- Practical application of piping using three types of nozzles
① Basic ruffle piping (104)
② Ruffle piping application (682, 125K, 95, 112)
③ Embossing piping (582)
07. Decorating Using Other Tools
- Unique decoration skills using regular baking tools
① Spatula frosting technique : how to make a peach and dumpling / how to make petals 1, 2
② Decorations using a brush, fork, and plastic card
③ Decorations using an icing comb
08. Whipped Cream Cake Basics
① Decorating a round cake : Round strawberry shortcake (connected shell piping, kisses drop piping, scroll piping, modified figure 8 piping)
② Decorating a dome cake : Strawberry compote dome cake (practical dome cake frosting application and ruffle piping)
③ Decorating a chiffon cake : Condensed milk whipped cream chiffon cake (icing comb and ruffle piping)
09. Practical Application of Whipped Cream Cake
① Striped blueberry cake
② Raffaello square cake
③ Pom-pom heart cake
④ Wreath chiffon cake
10. Cakes for Special Events
① Mango ganache drip cake
② Gift box cake
③ Christmas tree cake
Interview
with Pastry Chef, Hayeon Jung

Question.01
What sets you apart from everyone else in the cake decoration field?


Congmom's Class is the first formal cake design course that I personally developed. In it I share easy frosting, piping, and decorating skills for anyone to follow along. Instead of simply relaying those skills, we also lead the attendees to acquire design skills as well as improve their understanding of decorating, which sets this class apart from other classes.
Question.02
What is the most difficult part of frosting and decorating a cake?


The most common offline attendees we have are people who are having trouble with learning frosting and piping methods. Whipped cream is a very light type of cream, and even a small mistake will leave a noticeable mark on the cake. In this class, we systematically explain why it is necessary to work from a certain angle in a certain direction based on the section and position of the cake in our class. We will also cover how to adjust cream consistency in accordance with different uses for people who have trouble with getting the right consistency, so everyone can make high-quality cakes.
Question.03
What theories, skills, and expertise could one expect to acquire in this class?


The chapters are designed to allow attendees to understand the theory and acquire the skills at the same time. In the theory section, we will go over the characteristics of a variety of whipped creams, their characteristics, and their uses. I will also share my knowledge on the necessary precautions to take when using whipped cream before anything exercise-based. In the skills section, I will share 25 different tips for frosting and piping, as well as my know-how on fixing mistakes, and all the necessary skills needed to handle whipped cream, which has a lot of variables to consider. That way, anyone can make a cake beginning from the sponge to decorations.
Question.04
Who would you recommend
the class to?


These chapters will present café owners with a solution to increase their revenue through beautifully designed cakes. They will also help advanced-level bakers to create unique high-quality cakes using Congmom's tips. And of course, this class will also tremendously help those who have already taken the Congmom Cake offline classes to not only review the chapters they learned previously but also to learn three more types of cakes that are only available here, on Coloso.
Recommended Classes
Like this class?
Then check these out!


[IMPORTANT NOTICE]

*Please note that the information on this page is subject to change without prior notice.
*Would you like to learn more about our refund policy? Please check here.
*Please check our FAQ for Copyright and Proprietary Rights, User-Generated Content, Security, and Violation information.