MotionGraphicDesigner,YoungminKim_김영민 Details
Class Intro
Motion Graphic Designer, Youngmin Kim
"Break through any motion graphic barriers you've been facing"

Are you a beginner who gets lost without a guide
or a professional designer who is having a hard time
with new tools and concepts?

Super Very More CEO and Motion Graphic Designer
Youngmin Kim is ready to take you through 5 types
of concept design skills for trendy motion graphics:
from planning to typography, creating graphics
using geometry, 2D character production, and more.

Content
Length: 24 videos
(12h 40m)
Difficulty: Beginner
Unlimited views

Video Details
Audio: Korean
Subtitles: English

Software Required
After Effects
Premiere Pro
Illustrator
Photoshop

Perks
Class exercises
Sample files
Expert Motion Graphic Designer
Youngmin Kim's Profile & Portfolio
Youngmin Kim
Motion Graphic Designer

Hi, I'm Youngmin Kim, a motion graphic designer
and creative director.

After being a part of CJ E&M's brand design team,
I moved on to running my own motion graphics studio,
SUPER VERY MORE.

SUPER VERY MORE is a design studio
focused primarily on motion graphics.
We have worked on creating branding and
promotional videos for various broadcasting firms,
including SkyTV Networks, CJ E&M, JTBC,
Naver, Kakao, SK, Samsung, Hyundai, and LG.

I'm glad to be sharing five of the most useful concepts
I've experienced while working in the field
so you can broaden your design skillset.

Learn About the Color Spectrum For Design Through 5 Exercises
Overcome any limitations you've encountered during your design journey by going over five of the most commonly used concepts, such as typography, character animation, and more.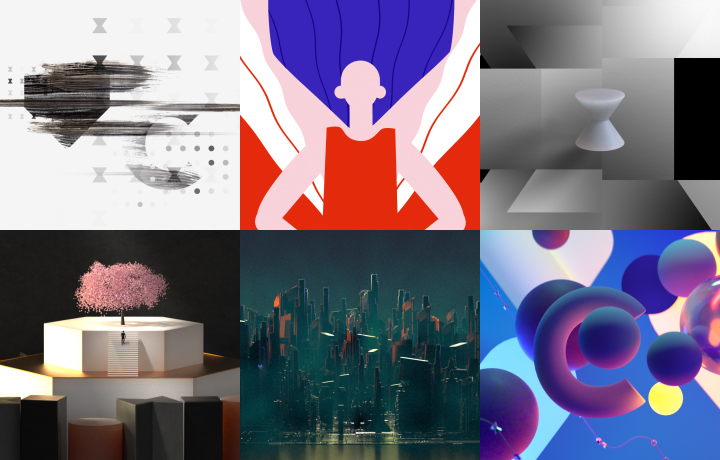 Discover How to Work Efficiently Like Expert Designers
Learn how to use a variety of tools, such as Cinema 4D, After Effects, and Premiere, to reduce your working time significantly.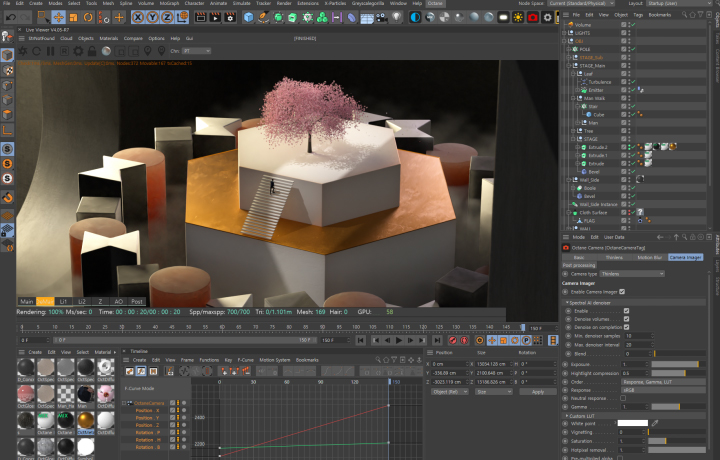 Examine Work Files & Case Studies From an Expert
You can explore the workflow, concepts, and planning intent of the project in detail and develop a practical perspective. Moreover, you'll be provided with a variety of exercise files with practical tips.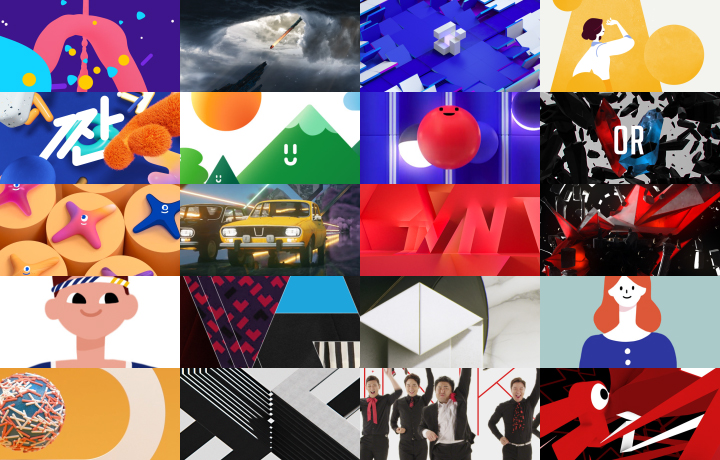 Class Details
You'll Learn
Learn how to make visual language topics and find the right concepts for your project.

Learn about motion graphic staging, editing, and message delivery while expressing typography in a variety of ways.

Learn how to use basic shapes when designing objects and create a 2D/3D graphic illustration.
2D Character Production and Utilization

Learn how to make lively and realistic 2D character animations using Illustrator and After Effects.

3D Artwork with a Stylized Concept

Learn how to implement cheerful and lively movement using the basic features of Cinema 4D and Octane Render.

3D Artwork with a Realistic Concept

Learn to use Octane Render to extract sequences and composite them to create a realistic space.
Unlimited Access
Best Price
Buy now, get unlimited access.
(자동 구성) 가격이 인상됩니다.
This special offer ends soon.
Buy now and save!
01. Introduction of the Instructor and Company: Class Objectives
Brief Intro to Instructor's Background & Work
Why One Needs to Be a Generalist
About the Final Product
Introduction to the Tools
SECTION 02. Planning, Ideation, and Editing
02. Work Process and Visualizing
Expressing a Topic Visually
Finding the Appropriate Concept for a Project
How to Use References
How to Make a Storyboard
03. Video Composition through Sound Editing
How to Choose a Good Sound for the Video
Finding the Modification Point
Finding the Appropriate Music for Reels
04. Case Study: Typography Utilization
Examples of Typography Designs: Well-Timed Sound

* JTBC Channel Promotion: Natural Movement
* HBO Channel Promotion: 2D/3D Design Frame
* JTBC Wed-Thurs Drama: 3D Typography
* Signhere: Fonts, Pattern Typography, and Modification
* Kinky Boots Promotion: Blending Typography, Characters, and Backgrounds
05. Rules of Typography Animation
How to make Typography That's Easily Read
Useful Production Methods such as Movement, Crop, Inverse, and Design Elements
06. Typography Animation Production
How to Use Shape Layer and Camera
Organizing Cuts with Simple Movements for Music
Making Design Elements
Using Brush Sources (Understanding Luma Matte)

* Exercises will be provided
07. Case Study: Character Utilization
Examples of Forms and Character Movements

* OtvN: Character Emotion Focused on Setting Up a Situation
* R2 Brand Film: Line Up Character Emotion with Reference Information
* MBC M: Examine Channel, Logo, and Brand to Develop Graphics that Match Company Identity
* Content Korea Lab Jeju: Giving Life to a Character
* Green Friends: Adding Details to an Existing Character
08. Planning Character Concept and Design
Applying Animation Effects in After Effects
A Simple Way to Create a Character
Dividing the Joints with Illustrator
09. Making Realistic and Lively Character Animation
How to Make Suspenseful Animation
Making Movements with PSR and Path Animation in After Effects
Making Realistic Hair with Wave Warp

* Exercises will be provided
10. Case Study: Geometry Utilization
Examples of Geometry Use in Design and How to Scale It up for Other Concepts

* tvN: Creating a Three-dimensional space and Layout Using the tvN Symbol
* KCIFF: Conceptualizing Geometry Symbolizing Korea and China
* MBC M: Geometry Layout System Derived From Symbols
* AXN ID: Geometry Solutions Starting From Lettering
* Seongnam eSports Festival: Intro to Solving Abstract Concepts with Geometry
* Fashion N: Disassembling a Symbol for Various Layout Systems

* Project file will be provided
11. Geometry Layout and Animation
Making Animation Using AE Key Frame Icon
Structural Production Using Transform, Offset, and Motion Tile
12. 3D Blending for Rendering
Brief Introduction to Cinema 4D and Octane Render
How to Make Object Animation
Simple Scene Setup and Pass needed for 2D Compositing

* Exercises will be provided
SECTION 06. 3D Artwork: Light
13. Case Study: Utilization of Stylized 3D Graphic
Examples of Lively and Bubbly Visual Concept Production

* JAM Live: Use Objects to Set the Mood + Linking with After Effects
* XtvN: Character Material and Softbody for Different Genres
* Discovery Channel: Original Channel vs. Concept Consulting
* Comedy Big League: Visualizing "Laughter" Keywords Using Pose Morph
14. Cinema 4D Softbody
Using Softbody for Simulation
Understanding Rigid Body and Collide
15. Stylized Look Development
Making Background Elements Using Mograph
Installing Colorful Environmental Maps and Lighting
16. Octane Render Material
Applying Material Rendering to a Ball: Diffuse, Glossy, and Spec

* Exercises will be provided
SECTION 07. 3D Artwork: Heavy
17. Case Study: Realistic 3D Graphic Utilization
Examples of Heavy Concept Productions with a Sense of Scale

* Summoners War: Representing a Key Object as an Abstract Object
* PUBG: Graphic Motifs Using Game Assets
* Arena of Valor: Conceptualization Without Concrete Objects
* LPL: 3D Elements
18. How to Make a Dark City
City Modeling Source Utilization
Making a Random City Background with Octane Scatter
19. Dark City Look Development
Setting the Lights to Create a Dark City
Fog Expression with Volume
Background Compositing with Pass

* Exercises will be provided
20. Creating an Unknown Interior Space
How to Implement Highly Utilized Cloth Simulation
Understanding Cache and Time Track
How to Set Up a Space with a Sense of Scale
21. Making Detail Elements: Character & Leaves
A Simple Way to Make a Person Who Will Be the Focus of Space with Mixamo
Conceptual Explanation of Emitter and How to Make Petals Fluttering in the Air

* Exercises will be provided
22. Plug-ins
List of Useful Plug-ins: Optical Flare, Trapcode, Sapphire, RSMB, and Element 3D
23. Reel Production
Making a Video Using the Finished Exercise
Connecting Each Cut
Delicate Post-correction
Matching Naturally with the Sound
24. How to Survive as a Motion Graphic Designer
How to Sustain a Long-Term Career as a Designer
Making Small Differences
Insights from a Recruiter on How to Make an Appealing Portfolio
* Details about the curriculum are subject to change before and after the release of the video.
Interview
with Motion Graphic Designer,
Youngmin Kim


Question.01
What are your strengths
as a motion graphic designer?


It's my experience in making content with various concepts from working in the brand design team of a big broadcasting company. Throughout the process, I learned to plan how to set the marketing point to deliver the message successfully. I founded a design studio based on this experience, and in addition to broadcasting, I created videos released through various media with my partners, both large and small. Through this class, I hope you can get a sense of how to produce accurate, aesthetically pleasing, and efficient visual pleasure.
Question.02
What is the actual
motion graphic work process like?


I start by editing the sound using the image editing tool to create the entire composition of the image. Then, I distribute cuts that use 2D and 3D. Lastly, images rendered with 3D tools are composited in After Effects, according to the plan. In this class, I'll also show you how to use the aforementioned tools in conjunction with the actual work process.
Question.03
What are the key points of this class?


One of the key points of this class is to select the five concepts that are most used in the actual project, and to outline each work process. Before showing the class how I applied the particular concept to a specific project, I focused on delivering instructions on how to make images quickly and efficiently so the students can use them right away for their projects.
Question.04
Who would you recommend
this class to?


I recommend this class to anyone, from beginners who are just getting started with motion graphics to experienced artists who want to learn how to plan concepts and put them into practice. This class will also be very helpful to people who feel constrained in their ability to come up with fresh ideas because they worked in biased 2D or 3D environments.
Required Programs
This course will use After Effects, Premiere Pro, Illustrator, Photoshop, and Cinema 4D R21. Please purchase and install these program(s) for an optimized lecture experience.

*These programs and/or materials will not be provided with the course.
* The 2018 or CC sub-version won't have any recognizable impact on the course, but using external plug-ins (part of Chapter 22) of older versions may not be compatible with the program.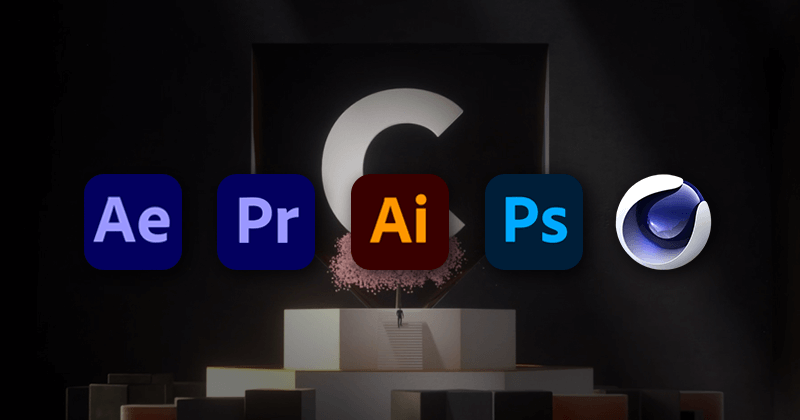 Recommended Classes
Like this class?
Then check these out!


[IMPORTANT NOTICE]

*Please note that the information on this page is subject to change without prior notice.
*Would you like to learn more about our refund policy? Please check here.
*Please check our FAQ for Copyright and Proprietary Rights, User-Generated Content, Security, and Violation information.