[Summersplash]Graphic Designer,PhillipKim_필립킴 Details
Class Intro
Graphic Designer, Phillip Kim
The new graphic design style
that's taken over Hannam and Seongsu cafes and bars
is at the center of attention
and gaining popularity among new brands
for breaking away from traditional forms!

Learn from Phillip Kim,
a Wieden+Kennedy designer
based in New York and Seoul
who has worked with top clients
including Nike, SM TOWN, and Lacoste.
Find out how you can create typography
that is visually captivating
yet balanced and clear,
and experience the entire branding process
through a project commissioned
by a hypothetical brand.

From researching, developing,
and designing key visuals for competitive branding
to expanding its applications
through merchandise like posters,

it's the perfect chance
to not only build your own typographic style,
but also gain indirect experience
from leading a branding-design project
in a style sought after by top clients.

Content
Length: 18 videos
(Duration 9h 32m)
Difficulty: Intermediate
Unlimited views

Video Details
Audio: Korean
Subtitles: English

Software Required
Adobe Illustrator CC 2021
Adobe Photoshop CC 2021
Adobe InDesign CC 2021

* CC 2015 or later version can be used to take this course
* CS versions can also be used, but some features may not be available

Perks
Class materials (PDF and InDesign files)
Expert Graphic Designer
Philip Kim's Profile & Portfolio
Phillip Kim
Graphic Designer

Hi, I'm Phillip Kim, an art director and graphic designer
based in New York and Seoul.

I've worked at design studios in New York like Wax Studios,
Something Special Studios, and 2x4.
Now, I'm a designer at Wieden+Kennedy
and started an experimental label in Korea
called Smile Flower.
I'm expanding my career into various fields.
You might be familiar with
the design work I did for brands such as
Prada, Nike, Converse, Descente, and Lacoste.

I shared on social media
my new postmodern and graffiti-style graphic designs
that had rarely been seen in Korea,
and they turned out to coincide
with the local trending style there,
becoming quite popular.

I believe the reason my work appealed to so many people
is because of its atypical design
that rejected the traditional framework
and demonstrated what memorable design is
through a visual shock.
However, designers often find it difficult
to preserve harmony while breaking tradition.

That's why I'd like to share with you
the process of developing and implementing
unconventional and trendsetting design
to help you create works
that are free-form yet balanced.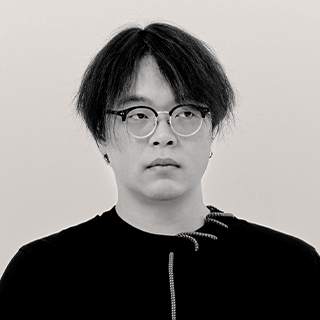 Graphic Designer,
Phillip Kim
[Current]
Smile Flower, Creative Director
Wieden+Kennedy Graphic Designer
Recognizable
Projects & Awards
[Former]
Agency and in-house designer at Wax Studios, Something Special Studio, 2x4, Ahoy Studio, CJ ENM America, Frame Denim Co, and more.

[Notable Works]
Nike NYC x Phillip Windly Kim Collaboration
Direction and Branding for the Circuit Seoul#1 Exhibit
Key Visuals and Art Direction for the Nike X LMC Exhibit
Spatial Graphics for Nike 81
Branding and Art Direction for Coor
Key Visual Graphics for a Lacoste Campaign
Key Visual Graphics for a Descente Campaign
Branding and Art Direction for PPS in Samgakji
Collaboration with Post Archive Faction
Sub-Branding and Merchandise Design for N/A Gallery in Euljiro
Former Branding and Creative Director at Sundae School
Former Branding and Creative Director at the Teleport agency
Package Branding and System for Home Fragrance Brand USS
Key Visual and Graphic Design for Black Monster
Branding and Graphic Design for Osoi's Online Exhibit
Shoe and Digital Design for Vans x Cadejo
Digital Design for Hypebeast


Instagram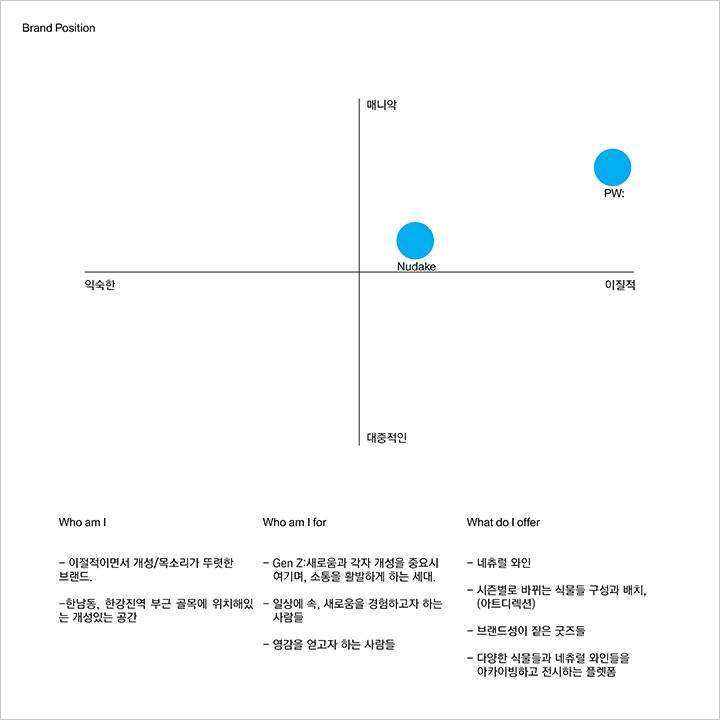 Develop Brand Strategies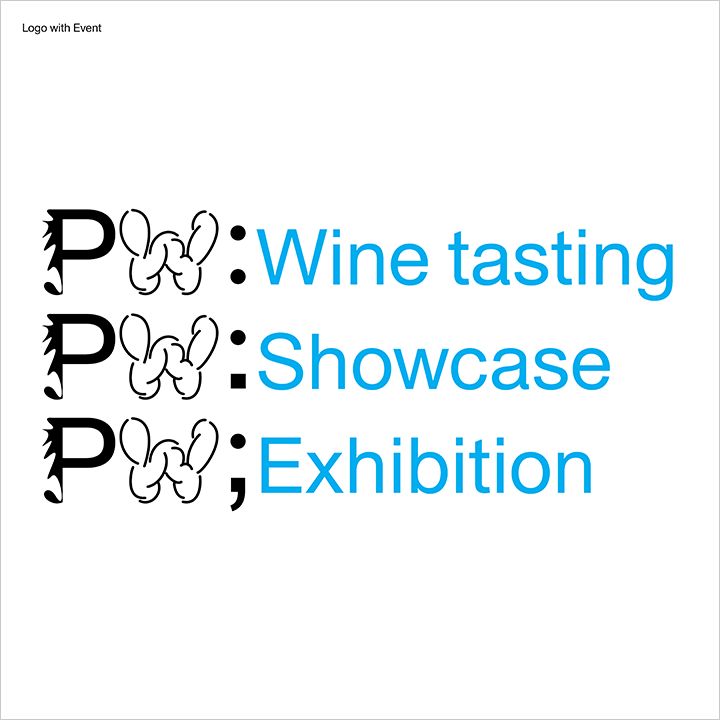 Create a Logo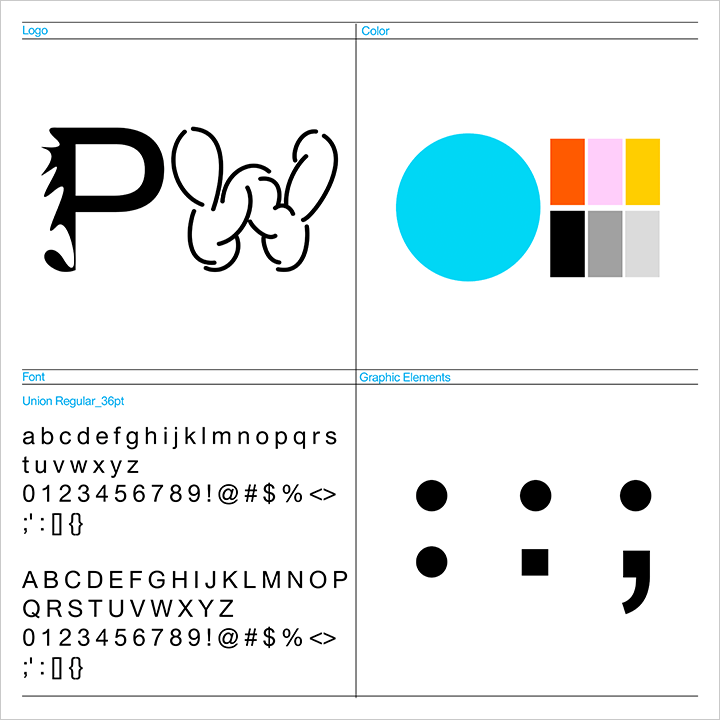 Brand Identity System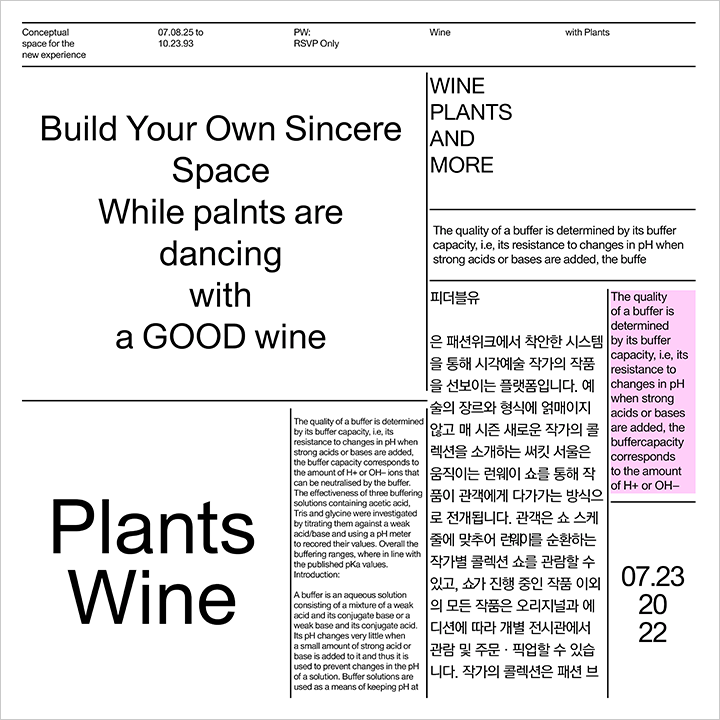 Typography System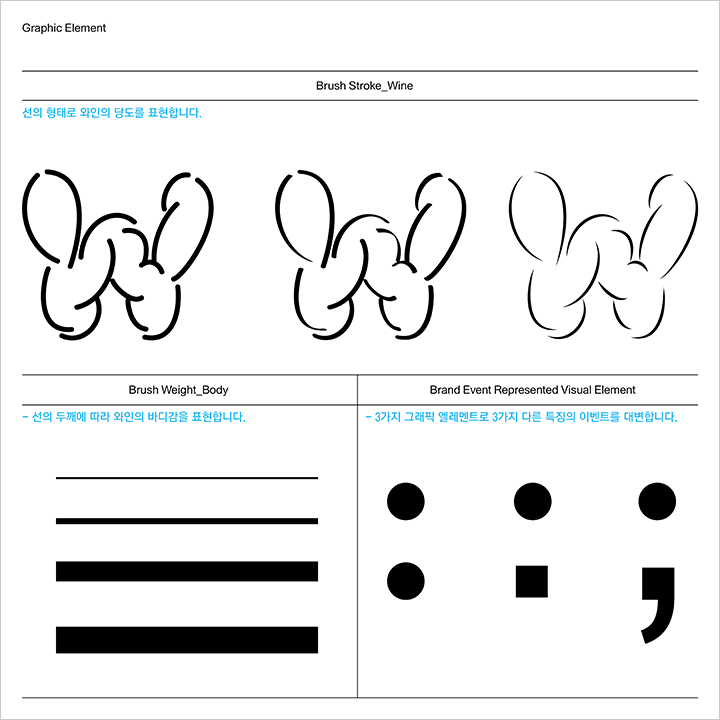 Expanding Your Designs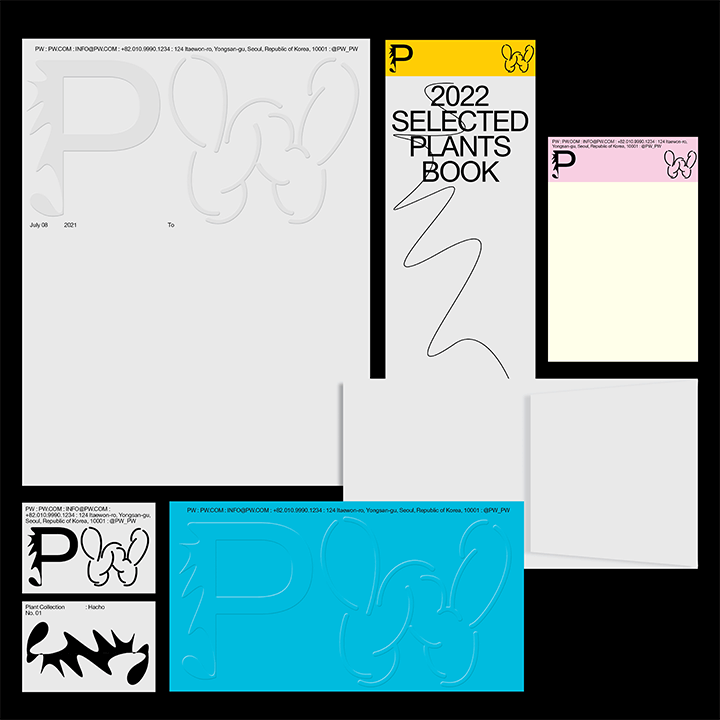 Developing Complex Applications: 1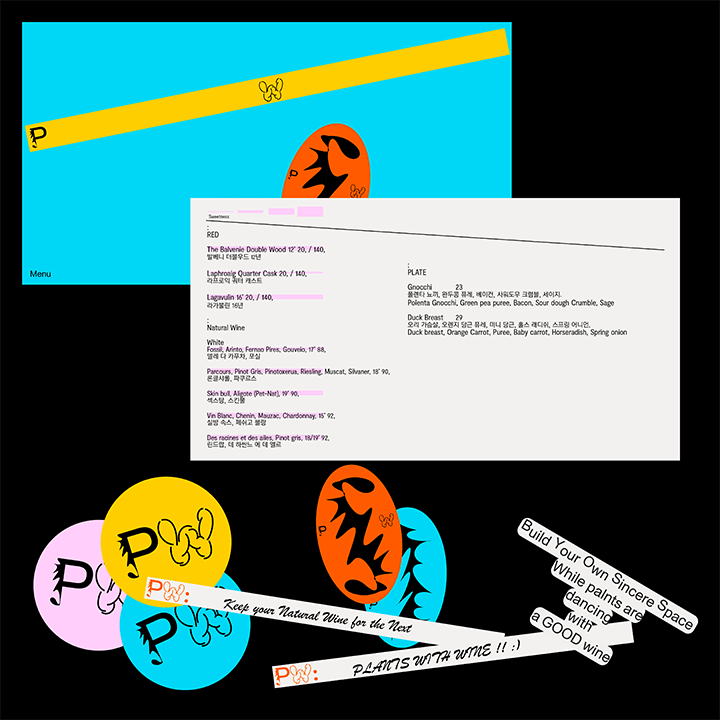 Developing Complex Applications: 2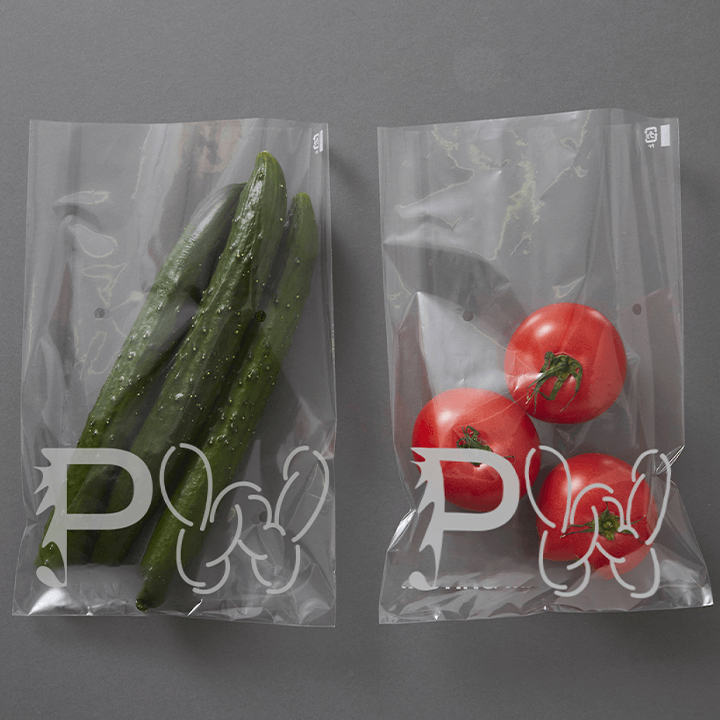 Developing Complex Applications: 3
The Ideation Process Behind Innovative Designs
Find out how these designs are made, including the brainstorming process, what the ideation phase requires, and how to express visual novelty. Learning this way of developing ideas will allow you to establish your own unique style.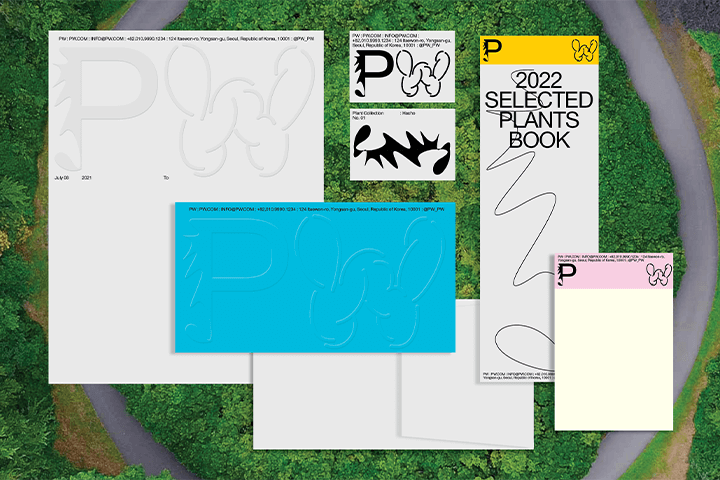 Tips for Designing Graphics with Visual Novelty and Meaning
Imagination can be harmful if expressed in the wrong way, which is why information delivery is so important. Check out Phillip Kim's tips for creating artistic yet commercial designs, step by step, through exploring philosophy and visualization.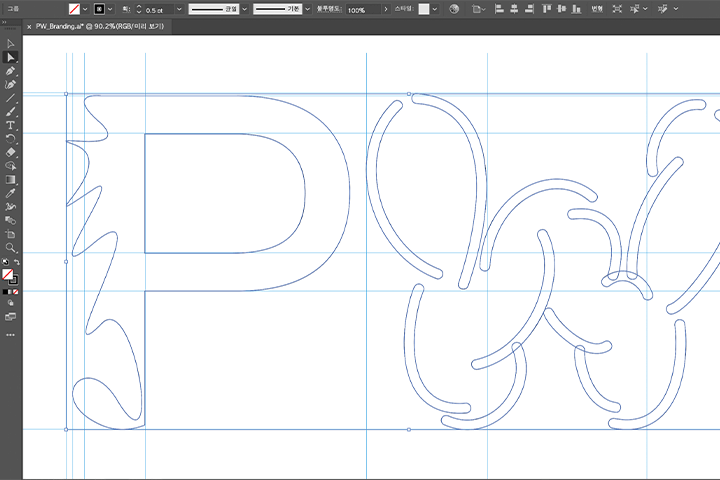 Practice the Branding Process As a Client of a Hypothetical Wine Bar in Hannam-Dong
Set up a hypothetical wine bar and learn how branding is done by following the full work process. You will develop a main theme in line with the current trend, apply graphic styles to branding, and even learn how to make menus, stickers, and merchandise. Exercise files for practical work are also provided.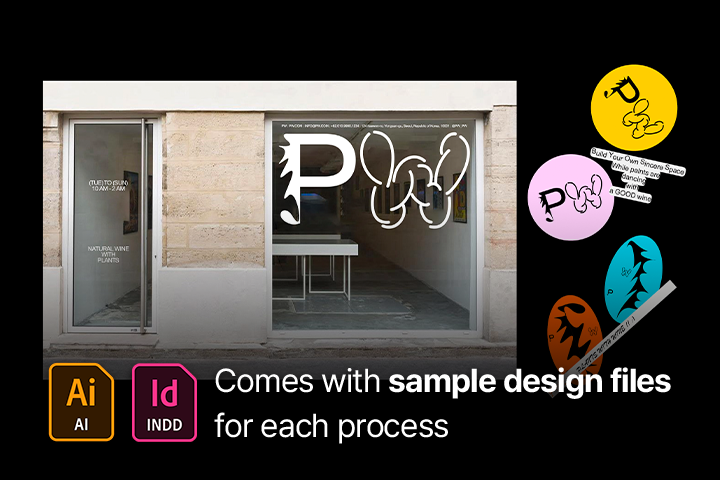 Class Details
You'll Learn
Understanding Graphic Elements,
The Cornerstone of Trendy Designs

Get a grasp on the fundamental elements of graphic design from Phillip Kim's perspective, such as lines, texts, fonts, and basic modeling, and familiarize yourself with the rudiments of graphic design through application and exercises.

Build an Information Rich
Yet Simple Typography System

Find out how to create graphics that convey the brand's message and characteristics on a single page, with well-blended text and eye-catching design. Build and apply a typography system to develop your own style.

Planning Skills for Strategic Branding, From Research Methods to Conceptualization.

Explore the method of planning brand strategies to conduct research for competitive brand design, understand the market based on gathered information, position the brand in the right way, and decide its name and concepts through a practical work process.
Design a System That Offers
A Clear Brand-Identity

Learn how to build a brand system that provides a consistent customer experience through the essence of design: colors, graphic motifs, typefaces, photos, icons, and more.

Create Brand Applications Such as Menus, Posters, and Merchandise

Make applications that project a consistent image of the brand through different online and face-to-face experiences. Practice creating stationery, menus, posters, and merchandise based on the brand system you established.

Create Attention-Grabbing Graphic Posters and Social Media Assets

Learn the process behind designing a visually appealing poster that will help promote brands online by attracting interest and delivering information. Learn how to create social media assets.
Unlimited Access
Best Price
Buy now, get unlimited access.
(자동 구성) 가격이 인상됩니다.
This special offer ends soon.
Buy now and save!
01. Orientation
Instructor introduction
Exercise introduction
02. Postmodern Styles and Flexible Custom Typography
Case study: Typographic Techniques
Create key visuals through conceptualization and developing a methodology
SECTION 02. Practicing Visual Techniques
03. Typography: Type
Practice visual techniques for fonts and text
Twist a typeface
Apply text and more
Make a typography system
04. Logo and Typography Systems
Analyze logo and typography systems
Practice creating a logo and typography
05. Understanding Graphic Elements
Make graphic elements
Add a brand's voice to graphic elements
06. Visualization of Meaning 1
Establish brand values
Position the brand based on a user persona (target)
Create a mood board: A metaphorical approach
07. Visualization of Meaning: 2
Brand-naming and meaning creation
Make a brand language
Develop brand strategies based on a brand's essence
SECTION 03. Design Systems for a Brand
08. Building a Logo System
Design a logo
Logo variation depending on the level
09. Logo and Typography Systems
Types and creation of logo
Build a typography system based on the final logo
10. Logo and Graphic Element Systems
Understand logos and graphic motifs
Build logo and graphic element systems
11. Establishing a Brand System
Why brands need design systems
Starting a system, creating design rules
12. Developing Stationery
Definition of stationery and case study
Creation exercise (PW: Stationery)
13. Developing Menus, Merchandise, and Innovative Products: 1
Menu design
T-Shirt design
Sticker design
14. Developing Menus, Merchandise, and Innovative Products: 2
Package design
Exterior signage design
15. Developing Brand Poster
Construct a key visual
Apply a mock-up
16. Developing Social Media Assets
Understand and use social media assets
Design social media assets
17. Working with Branding Guidelines
Develop a brand guide
18. Portfolio and Finishing Up
How to create a portfolio
A Graphic Designer's expertise
Interview with
Graphic Designer, Phillip Kim


Question.01
What are the key learning points
of this class?


Many designers have asked me how I create my unconventional designs. When I design, I focus on two main points: metaphorical expression and atypical design. Those who have never seen my work before may find it difficult to understand, but this atypicality generates a design that people haven't seen before, which engages them to pay attention to the work and helps them understand the brand's voice and feel its character. In this class, I will guide you through the process of creating trendy graphics, which will allow you to come up with your own atypical designs.
Question.02
What do you think is the most important quality that a graphic designer should have?


I think the most important quality is to take on new challenges without being bound by what already exists. It's easy to make a design inspired by references. But although emulating existing works improves your design skills, it doesn't help you become an exceptional designer. That's why you always have to be trying new things. This course will help you broaden your design spectrum, improve your expression skills, and succeed in the design industry long-term.
Question.03
What would you like to say to those
who take your class?


If you have completed my class, it means that you have learned the design process and visual techniques of one designer. Every designer's ultimate goal should be working hard and striving to create their own unique design style. I hope this class will introduce you to new visual techniques and expressions that help you build and learn more about your own design, beyond the simple process of copying.
Required Programs
This course will use Adobe Illustrator CC 2021, Adobe Photoshop CC 2021, and Adobe InDesign CC 2021. Please purchase and install these program(s) for an optimized lecture experience.

*CC 2015 or later versions can be used to take this course.
*CS versions can also be used, but some features may not be available.
*These programs and/or materials will not be provided with the lecture.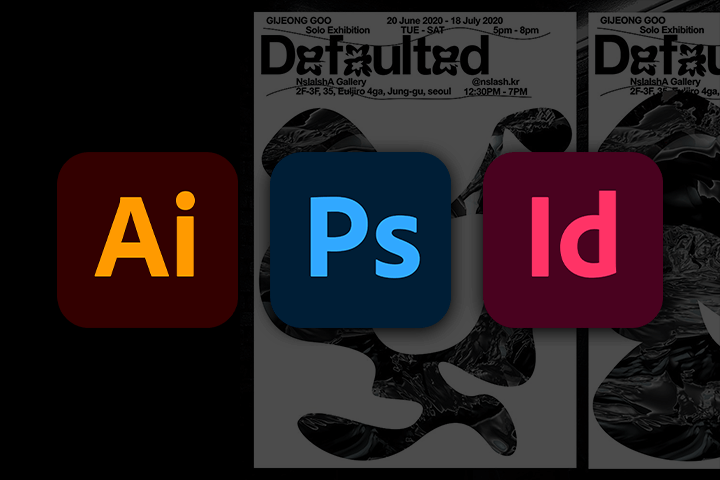 Recommended Classes
Like this class?
Then check these out!


[IMPORTANT NOTICE]

*Please note that the information on this page is subject to change without prior notice.
*Would you like to learn more about our refund policy? Please check here.
*Please check our FAQ for Copyright and Proprietary Rights, User-Generated Content, Security, and Violation information.