ConceptArtist,JoonhyungAhn_안준형 Details
Class Intro
Concept Artist, Joonhyung Ahn

"Is perspective really that important?"

To portray the atmospheric distance between objects
and demonstrate the exact form of the subject,
you must have the necessary knowledge, skills,
and know how to build up your basic skills effectively.

Learn the theories of perspective
and apply them to actual drawings of natural
and artificial objects such as
the human body, animals, plants,
architecture, cars, airplanes, spaceships,
medieval buildings, background, etc.

Content
Length: 24 videos
(Duration 29h 45m)
Difficulty: Beginner
Unlimited views

Video Details
Audio: Korean
Subtitles: English

Software Required
Wacom Intuos
Photoshop CC

Perks
Class Materials
Expert Joonhyung Ahn's
Profile & Portfolio
Joonhyung Ahn
Concept Artist

Hello. This is concept artist Junhyung Ahn.
I am currently working on various projects
in the American film/game field.
I have major careers at Lucas Arts, Disney Animation,
and Riot Games, and my representative work includes
world concept design for the popular game
League of Legends.

Many people have difficulty with
perspective when they first start drawing.
In this class, from basic line practice
to concept drawing, you can understand
the theory as well as level up step by step
as I teach you how to strengthen
the basics of solid drawing.

Don't worry even if you're a beginner
who has just started drawing.
With 15 years of experience
as an instructor of concept art,
I will use fun and easy methods
to help you make diverse outputs
and help you grow in no time.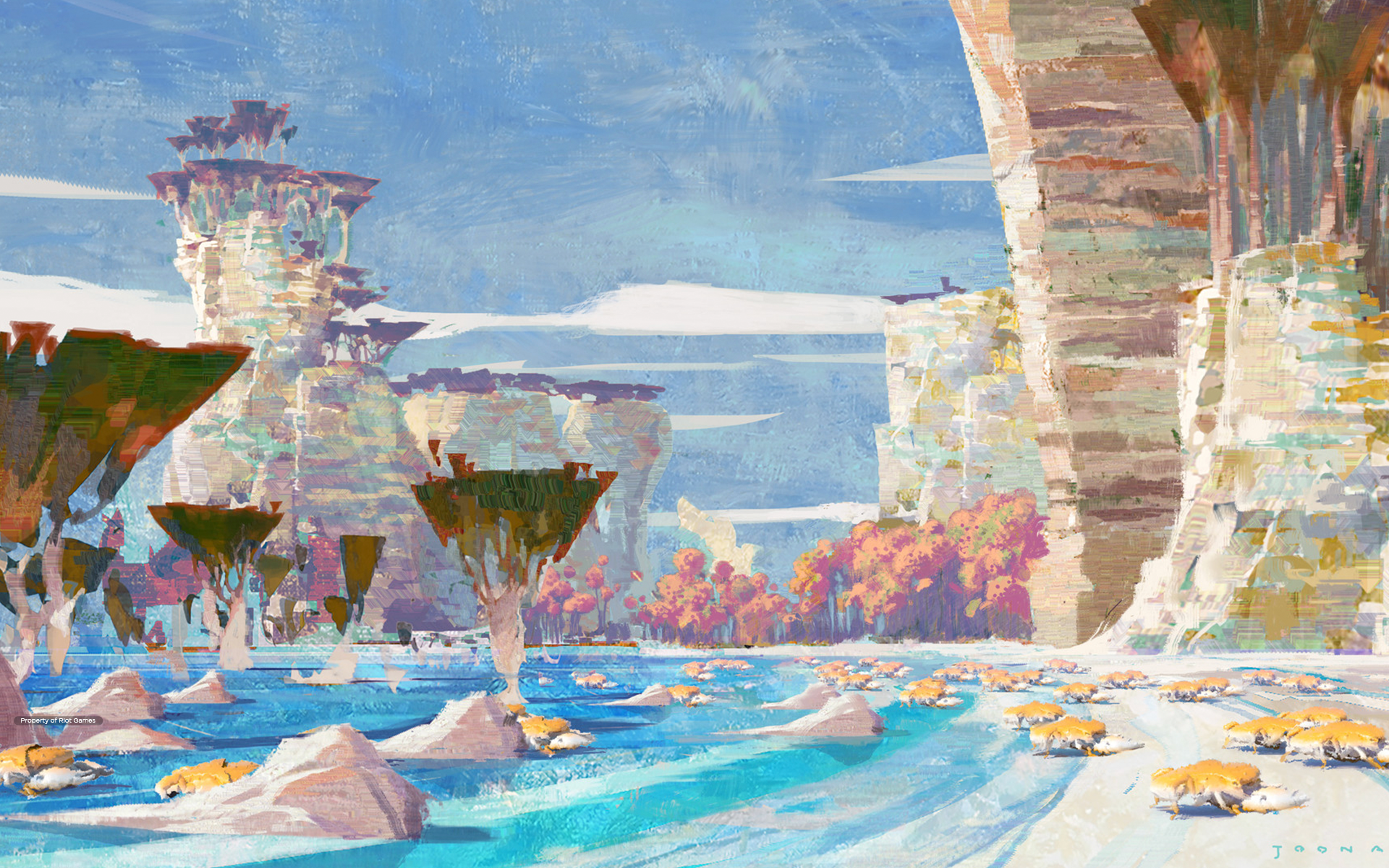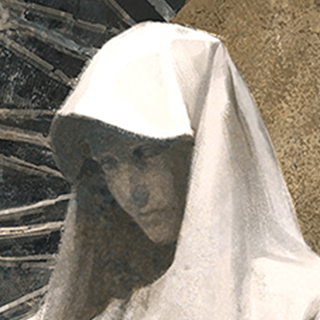 Concept Artist,
Joonhyung Ahn
[Current]
Brainstorm School Instructor
Recognizable
Projects & Awards
[Former]
2014~2018 Senior Concept Artist at Riot Games
2013~2013 Concept Artist at Riot Games
2011~2013 Concept/Background Artist at Disney ABC Television Group


Artstation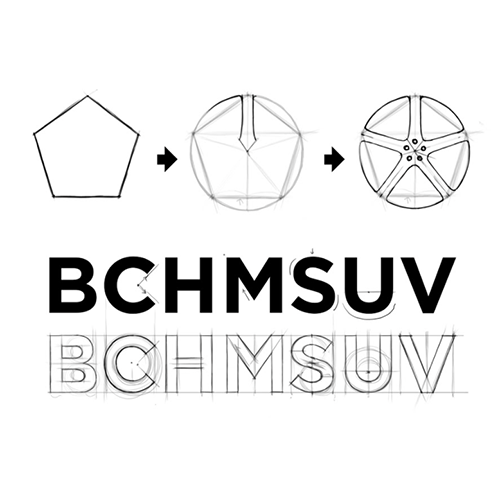 Font, Pattern, Logo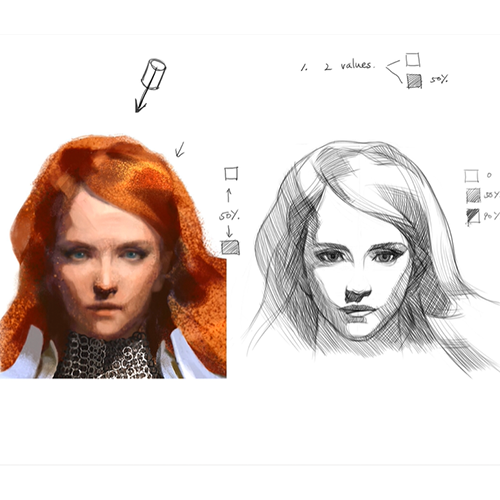 Sphere / Face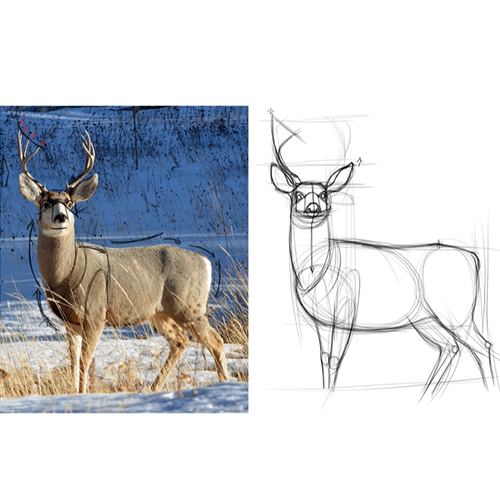 Animal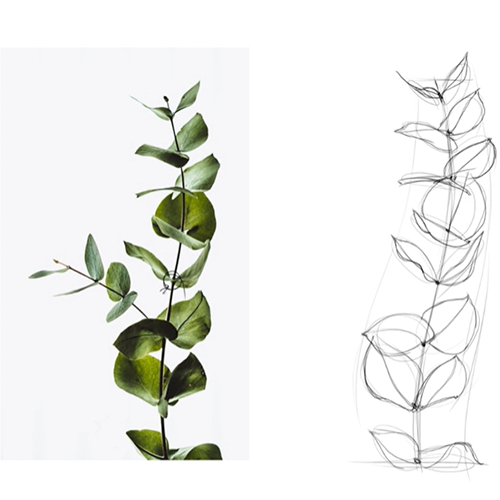 Plant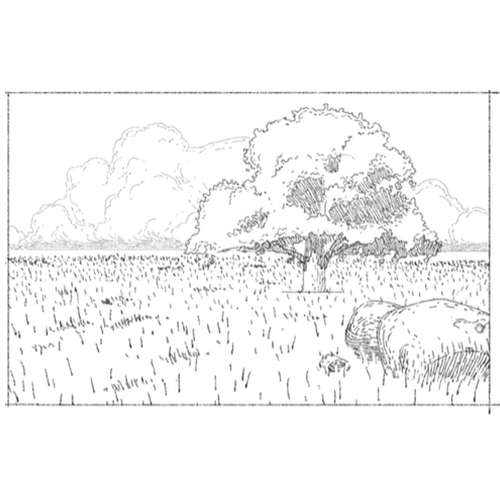 Natural Scene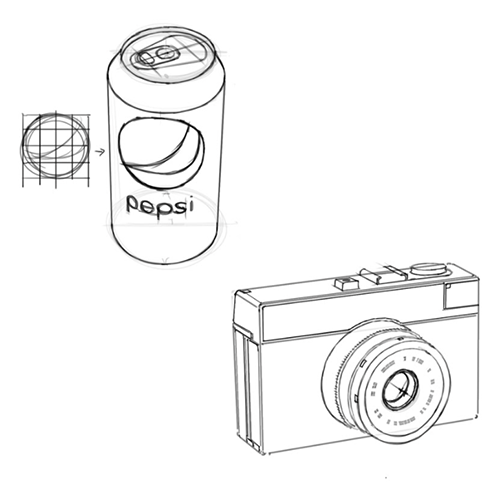 Object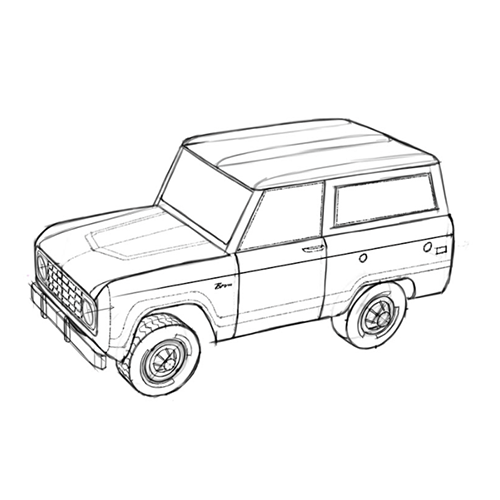 Car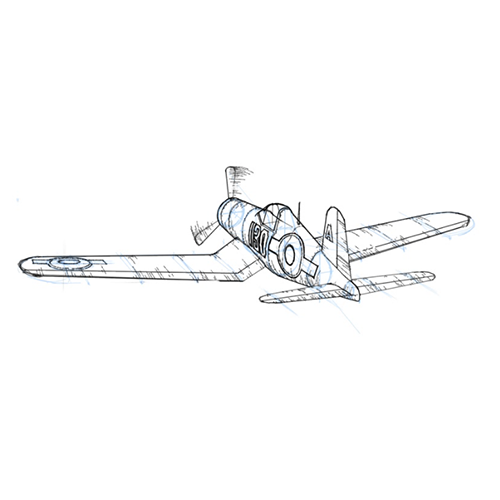 Airplane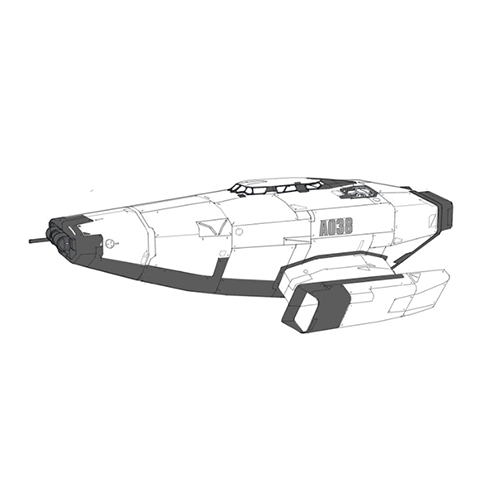 Spaceship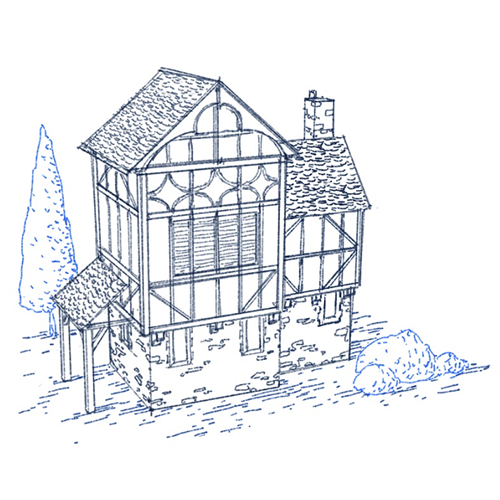 Medieval Building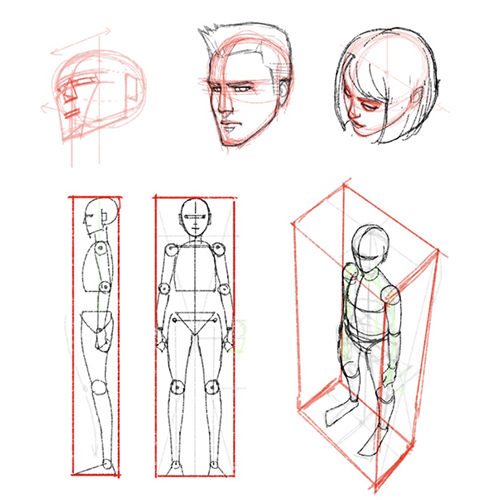 Human Body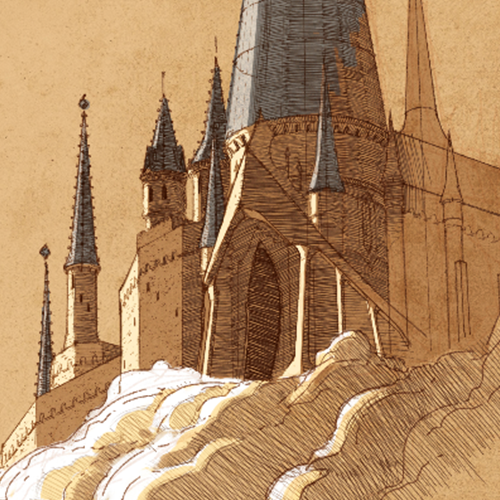 Castle in the Sky
Learn From an Expert Concept Artist Recognized by Global Companies
Concept artist Joonhyung Ahn, a specialist with many years of practical work experience, teaches you how to draw with an understanding of a subject's composition and to apply the basics of perspective to the drawing.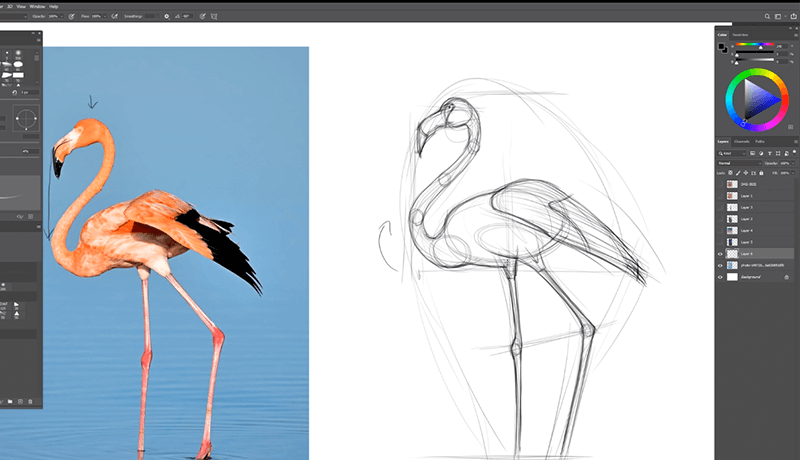 Various Drawing Practice Curriculum: Natural Objects and Artificial Objects
Exercise-based drawing of over 10 different types of objects with perspective could help you build up simple drawing skills like the order of picture or point of emphasis and a sense of form that could help you draw like the actual object.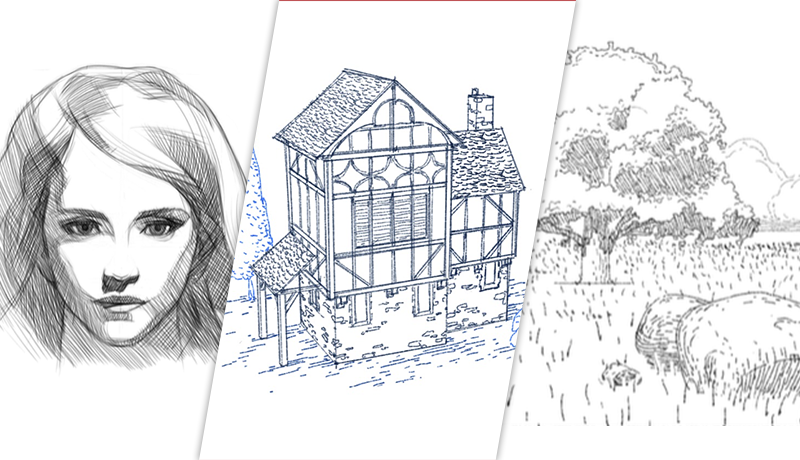 Step-By-Step Basic Knowledge for Background Concept Art
The background is the key to enhancing all illustrations. We will learn the basic skills and theories needed in drawing concept art by applying basic line drawing and perspective to the drawing of the Castle of Sky.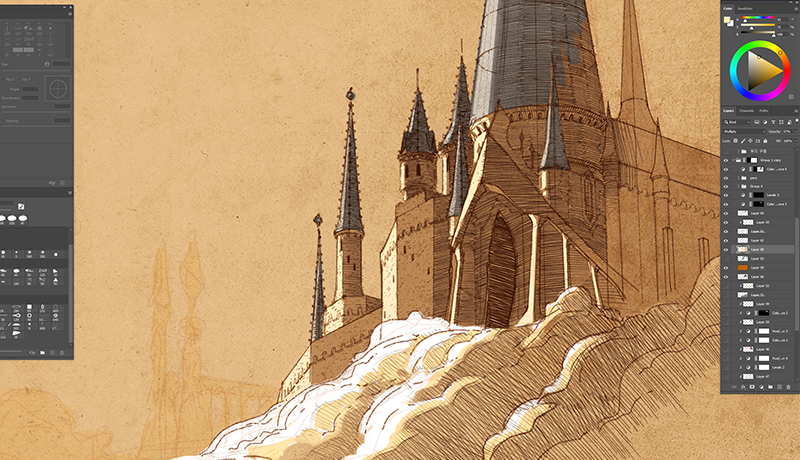 Class Details
You'll Learn
Basic Line Exercises
with Various Brushes

Learn the basic setup of tools such as Photoshop and Wacom and the use of the brush. And we will learn about straight lines, curves, fast lines, and slow lines which are the basics of drawing.

Drawing Basic Shapes with an Understanding of Composition and Symmetry

Develop an understanding of flat shapes' composition and symmetry through circles, polygons, fonts, and patterns. Then have a chance to make the very first step of drawing, the shapes.

Application of Composition
on Actual Drawing

Understand the importance of observing the subject, identify the composition by size and detail, and draw out the human body, animals, plants, and other natural objects.
Understand the Essential Element of Drawing: Perspective

Learn one-point, two-point, and three-point perspectives and how each of them is applied in drawing objects and backgrounds.

The Key to Good Background Concept Art: Artificial Objects

Draw different artificial objects such as cars, airplanes, spaceships, buildings, etc. with the application of basic perspective ideas and theories

Background Concept Art Featuring a Castle in the Sky

Set the mood of the concept art through the application of perspective on the background and a research on references. Then draw a Castle of Sky through composition and staging.
Recommendations
Joonhyung Ahn's Class
Recommended by Experts in the Field
Joon's instruction is easy to follow and very thorough. He breaks his art techniques down into simple processes and guides you with the practice you need to master each step. In the end, you'll be amazed at how all of your new skills fit together. Joon is a world-class artist and teacher.

Of the classes I took by all great artists, Joon was the best at breaking down the theory and process of painting in a digestible method. His ability to identify and prioritize specific skill gaps was critical in helping me make large leaps in the quality of my paintings.

It was an amazing experience, there are a lot of flaws and bad habits that have been fixed through the mentorship. There are plenty of fundamentals that are covered. All in all, I get a lot from the lessons.
Unlimited Access
Best Price
Buy now, get unlimited access.
(자동 구성) 가격이 인상됩니다.
This special offer ends soon.
Buy now and save!
SECTION 01. Drawing Like An Expert
01. Intro of the Instructor and the Importance of Drawing
Instructor, Major Pieces, Career and Experience
Class Introduction: Concept of Class, What You Can Learn
The Importance of Drawing and Learning with Efficiency
SECTION 02. Basics of Drawing
02. Basic Settings of Photoshop and Tools & Practicing Lines Using Various Brushes
Explanations and Setup for Windows, Photoshop, Wacom Tools
Using and Making Brushes
Drawing Straight Lines and Curves, Fast Lines and Slow Lines, Circles and Ovals
03. Drawing Simple Shapes
Understanding Composition and Symmetry of 2D Shapes: Circles, Polygons, Fonts, and Patterns
Measurement and Division: Knowing the Exact Measurement and Angle through Practice
Verifying Symmetry
Drawing Fonts, Patterns, and Logos
04. Drawing Through Observation
Theme: Human Face
Observe/Measure with Grid
The Reason and Importance of Drawing as it is
05. Drawing With an Understanding of Composition
Theme: Animals, Plants, Hands
The Reason for Understanding Composition
Large Structure > Small Structure> Detail
06. Clearing Lines and Giving Shades With Lines
Theme: Sphere, Human Face
Making Shapes with Lines
Making Shades with Lines
07. Drawing Natural Objects With Unclear Lines
Theme: Trees, Rocks, Clouds, and Scenery
Simplifying the Subject
Understanding and Depicting 3D with Line
SECTION 03. Perspective 1: Objects
08. Understanding Perspective
Basic Concept on Perspective
Understanding One-Point, Two-Point, Three-Point Perspective
Perspective in Drawing Objects, Perspective in Drawing Backgrounds
The Importance of Criteria: How Should a Circle be Formed in Your Perspective?
Understanding Different Lenses
Setting Up My Own Perspective with a Cellphone
09. Drawing Simple Objects
Theme: Can, Box, Furniture, Camera
Observing and Understanding Composition
Draw on Exact XYZ Axis
Adding Graphic Elements/Details
10. Drawing Cars
Theme: Car
Understanding Composition with Box and Cylinder
Dividing Side, Adding Curves
Adding Graphic Elements/Details
11. Drawing Airplanes
Theme: Airplane
Draw with an Understanding of Cross Section
Drawing in a Different Angle Through Perspective
12. Drawing Spaceships
Theme: Speed Forms, Streamlined Objects, Spaceships
Creating Your Own Design
Draw with Note to Object's Cross Section
Understanding Reference Examples: Understanding Proportions, Forms, and Designs
Building Solid Structure and Adding Details
Make Speedier Sketches with Experience
13. Drawing Buildings
Theme: Medieval Buildings
Understanding Structure and Design
Draw with Set Perspective
Detail
14. Drawing the Human Body
Theme: Human Body
The Front, Side, Back Image and Proportions
Simplifying the Body in Joints with Structure and Perspective
Drawing Costumes
Explanations on Various Poses
SECTION 04. Perspective: Space
15. Apply Perspective in the Background
Fundamental Understanding of One-point, Two-point Perspective
Most Frequently Used Perspective and Reasons Behind
Finding Reference Point for Horizon and Vanishing Point
Applying Perspective on a Turned Around Object
Making Perspective Lines without Vanishing Point
Application on Buildings
16. Three-Point Perspective & a High-Rise Building
Method in Finding Three-point Perspective Lines through References
Applying Perspective to Repetitive Pattern
Expressing Detail with Simplified 3D
Expressing Simple Shading
17. Designing an Interior Space
Designing Space in the Theme of Your Room
Methods of Finding References on Themes
Applying Perspective According to the Design of Space and Object
SECTION 05. Light and Shadow & Applying Concept
18. Lights and Shadow
Principles of Light: Relation of Brightness to Light and Surface
Calculation of Light with Basic 3D Objects (Box, Cylinder, Sphere)
Principles on How Shadows Are Formed
Similarities and Differences Between Lines and Surfaces Showing Brightness
19. Lines, Surfaces, and Details
Contrast Expression Method for Buildings with Light and Shadow
Line Technique Appropriate to the Situation and Light Expressed in Planes
Simplifying Brightness by Different Stages
Differentiate Object's Distinct Brightness with the Brightness of Light
SECTION 06. Concept Design
20. An Ancient Sacred Place
Designing Natural Background and Building
Camera Angle and Composition According to Concept
Usage of Brightness, Shading, and Line Technique
Setting the Scale
21. A Character With a Bike1
Reference Research Technique for Inspiration
Physical Elements and Basics on Transportation Design
Composition and Perspective
22. A Character With a Bike 2
Understanding and Application of Color
23. A Castle in the Sky 1
Designing a Large-scale Building
Composition and Staging
Application of Perspective
Expression of Volume and Line According to Scale
24. A Castle in the Sky 2
Vintage Style Texture and Color Description
Setting the Mood through Reference Research
Differences Between Line and Surface Techniques, Density
Focal Point, Emphasis and Ellipsis
Interview with
Joonhyung Ahn


Question.01
Which student do you recommend taking this class?


It is suited for beginners who are just starting and intermediates who want to improve their skills. It is also recommended to people who cannot draw in 3D, have difficulties drawing without an example, have not been improving for a long time, have a deficiency in the basics, and want to learn digital tools and drawing at the same time.
Question.02
What is one aspect of drawing that beginners struggle the most with?


The most difficult aspect for beginners is getting good-quality lines and making exact observations. Even after observation, it is difficult to draw it in the right form. In this class, you will be learning both 2D and 3D measuring techniques to develop your senses. You will also learn the essential skills of perspective, all the efficient tools, and tips that I have acquired through my years of experience.
Question.03
What is the essential point that you want the students to obtain through this class?


I want students to have fun and gain confidence in accurate perspective and drawing. Basically, while understanding how the perspective technique was created through the human field of view and the camera lens, you can learn in-depth and accurate perspectives to create interesting results by mobilizing various themes and your imagination. If you develop a solid sense of shape through basic skills, you will naturally gain confidence.
Question.04
What must be done along with the class for a faster level-up?


First of all, there is a point that you have to stick to the basics, which are the core of the class. It takes a huge amount of practice. It's not just one drawing and it's over, you have to draw at least 5 or more. It is also important to get into the habit of always morphologically analyzing the objects around you. If you practice constantly with the belief that painting is honestly proportional to the amount of practice, you will eventually see a leveled-up picture.
Required Programs
This course will use Wacom Intuos and Adobe Photoshop CC. Please purchase and install these program(s) for an optimized lecture experience.

*These programs and/or materials will not be provided with the lecture.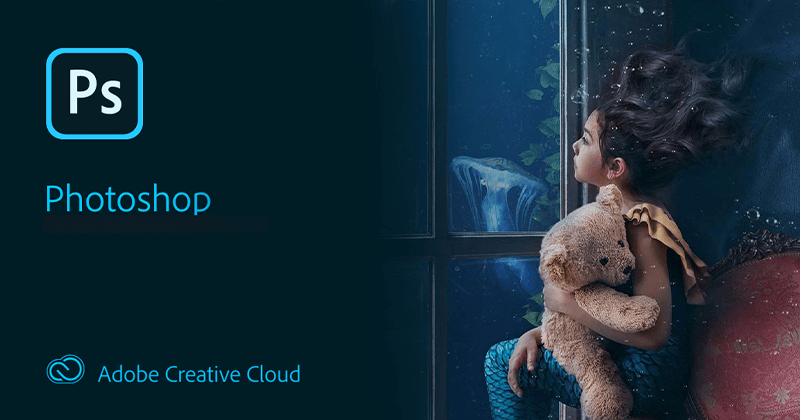 Recommended Classes
Like this class?
Then check these out!
[IMPORTANT NOTICE]

*Please note that the information on this page is subject to change without prior notice.
*Would you like to learn more about our refund policy? Please check here.
*Please check our FAQ for Copyright and Proprietary Rights, User-Generated Content, Security, and Violation information.