AnimationDirector,SeoroOh_오서로 Details
Animation Director, Seoro Oh
"Create seamless and realistic animations by developing a solid understanding of motion and its dynamics."
Class Preview
Still Not Sure?
Check Out Seoro Oh's Class Preview!


Chapter 2.
Becoming an "Animator"
1. The virtues of an animator: to observe and characterize
2. Observation point 1 – time(timing)
3. Observation point 2 – gravity and force
4. Observation point 3 – simplification
An all-in-one class covering frame-by-frame animation, including everything from theories
to animation techniques. Award-winning Animation Director Seoro Oh shares his insights, work process, and helpful tips behind his original
and outstanding works.
It's more than just a simple software tutorial. This class expands your creative toolbox through a fundamental understanding of movement and its application
to the animated form.

Experience Seoro's 2D-Frame by Frame animation class at Coloso now and start bringing your ideas to life
Leading Animation Director
Seoroh Oh's Profile & Portfolio
Seoro Oh
Animation Director


Hello, I'm Animation Director Seoro Oh. My short animated films Afternoon Class and (OO)have been screened and received awards at many notable domestic and international film festivals, including SICAF, ANNECY.

In 2016, I won the Lotte Reiniger Promotion Award as the first Korean director ever at the Stuttgart Festival of Animated Film - the world's largest and most renowned animated film festival. As the best award that a young director could receive, I was very honored to receive it.

I am currently working as a freelance animation director. thankfully, I have received recognition from various fields and clients: domestic and international animation studios, organizations, film festivals, and companies. I also share my work through social media, including my Youtube channel, which has over 470K subscribers worldwide. I want to share everything I observed and learned as an animation director in the field.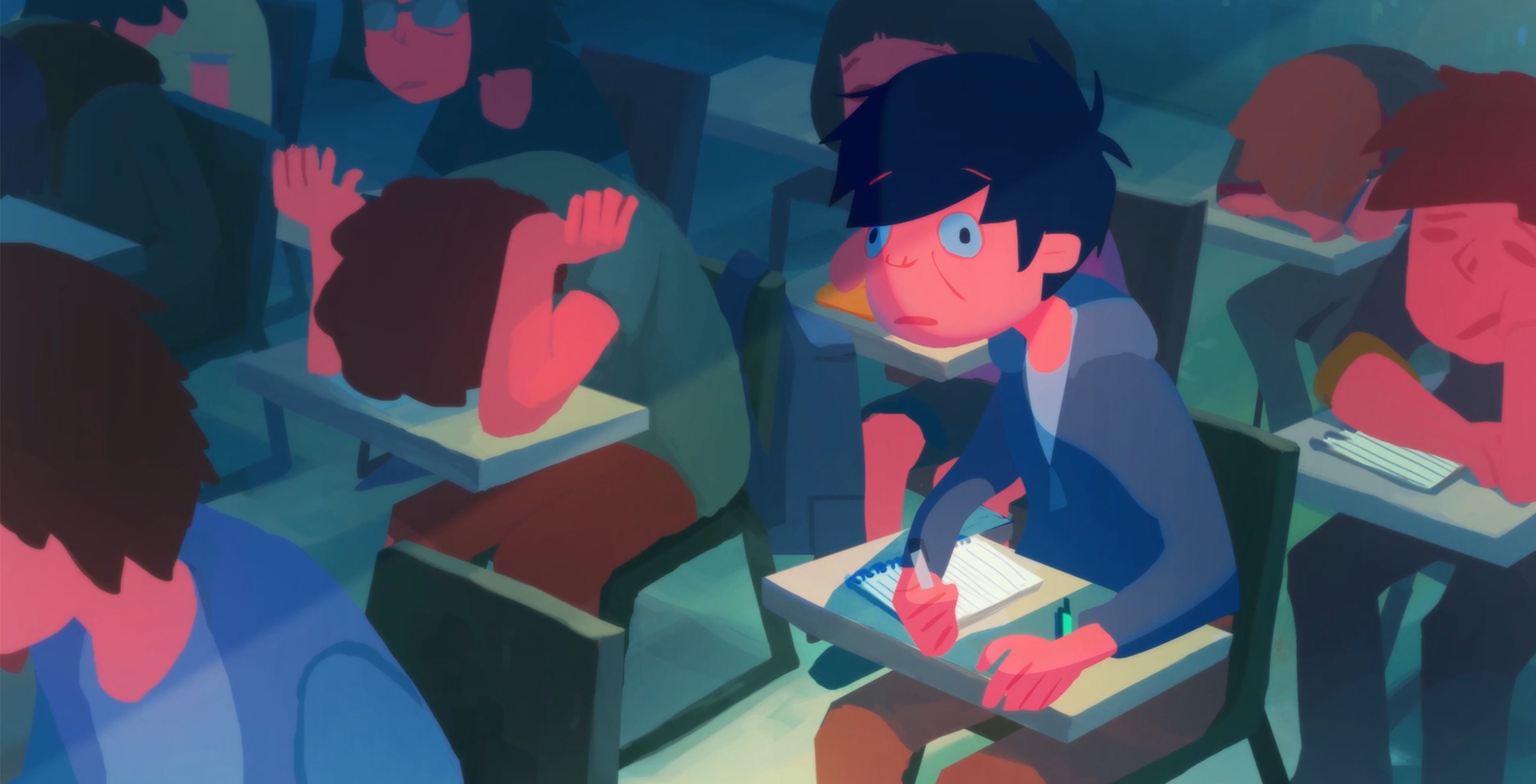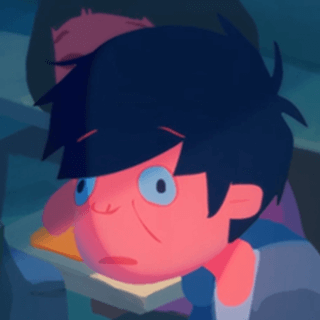 Animation Director,
Seoro Oh
[Work Experience]
Freelance Animation Director
Recognizable
Projects & Awards
[Credits]
2020 Kakao Animation Series Project - executive director/designer/producer
2020 TED-ed Animation(US), lesson "How do personality tests work?" - director/producer/designer
2020 Digicon 6 Asia(Animation Festival) hosted by Japan TBS, Relay animation "Around and around.." - Korean representative director/animator
2019 Tonko House(US, Japan) Animation Exhibition Seoul, - collaborative exhibition animation
2019 iPad painting app Procreate 5(Australia) promotion animation - director/producer
2019 Viborg Animation Festival
2019(Denmark) VAF Artist, film festival trailer, poster - director/producer/designer
2019 Gwanghwamun Ilmin Museum of Art Korea+Brazil Collaborative Art Exhibition "Dear Amazon: The Anthropocene" animation - director/producer/designer
2017 short animation "(OO)"
2015 short animation "Afternoon Class"

[Awards and Recognitions]
2018 Insomnia Festival, Russia, Competition, Grand Prize
2017 The 19th Bucheon International Animation Festival, Competition, YOO Kwang-sun Prize, AniB's Choice
2017 Seoul Independent Film Festival, Jury Award
2016 Stuttgart Festival of Animated Film - Lotte Reiniger Promotion Award for Animated Film
2016 HIROSHIMA - Stars of Students
2015 Animafest Zagreb - Jury's Special Mention
2015 Annecy International Animated Film Festival - 2015 Student Competition Official Selection

[Others]
YouTube channel OSRO(488K subscribers, lifetime views 446M)
SIGGRAPH ASIA TOKYO 2018 finals judge
Web Animation mentor for The 1st-3rd Creator Partnership Business hosted by Korea Creative Content Agency & Korean Independent Animation Filmmakers Association


Youtube
Part 01. Practice exercises
Capturing the Properties of an Object
Morphing: Natural Elements 1

Morphing: Natural Elements 2

Morphing: Robotic Transformation
Part 02. Practical examples

Example 1: Morphing
Moving objects against their natural properties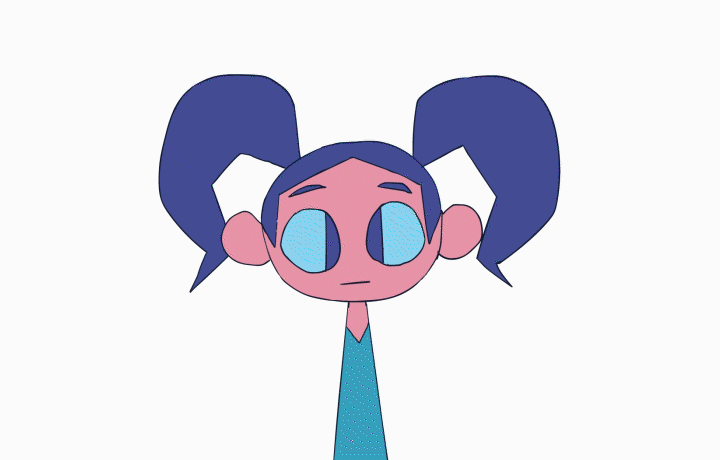 Example 2: Emotion Morphing
Changing the facial expressions of a character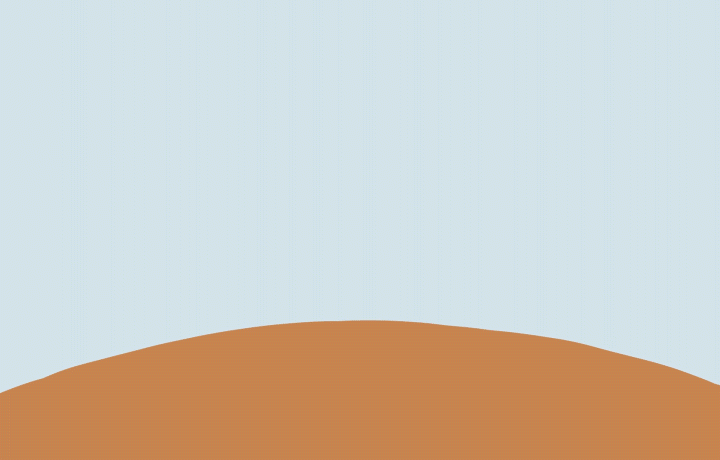 Example 3: Making Burger
Featuring a variety of objects to make it more complicated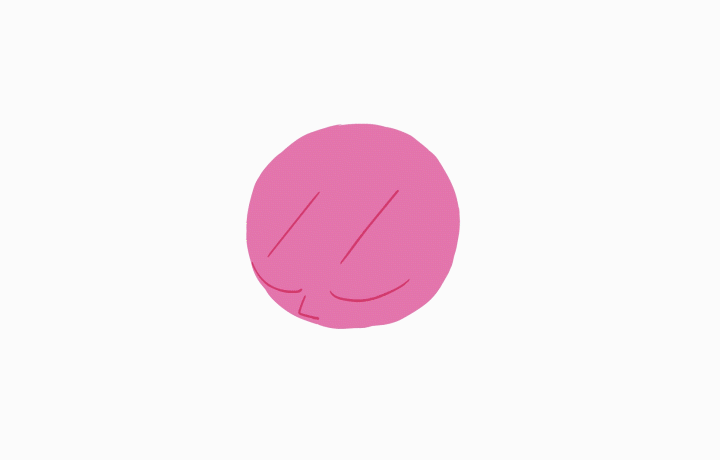 Example 4: Inspiration
Amorphous transformation without restraints
Obtain mastery over Frame by Frame animation concepts
Learn the essentials of animation production
using the Frame by Frame technique - known as the original form of animation.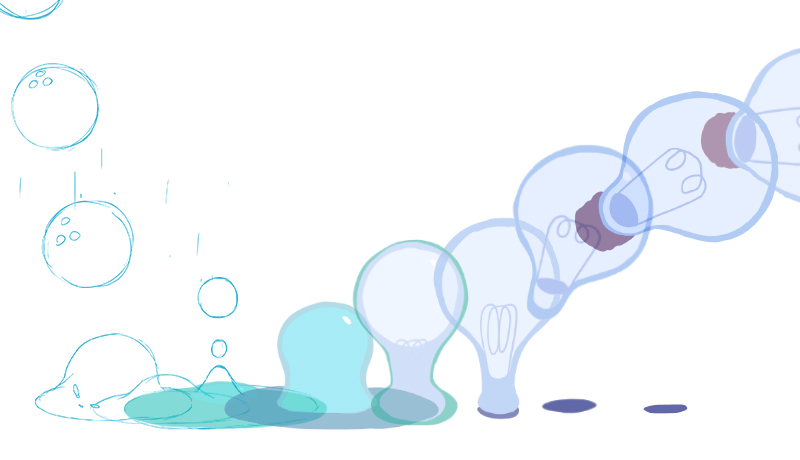 Understand and apply the rules of animation and analysis
Create natural-looking animations by learning to effectively express the characteristics of speed, weight, and object transformation.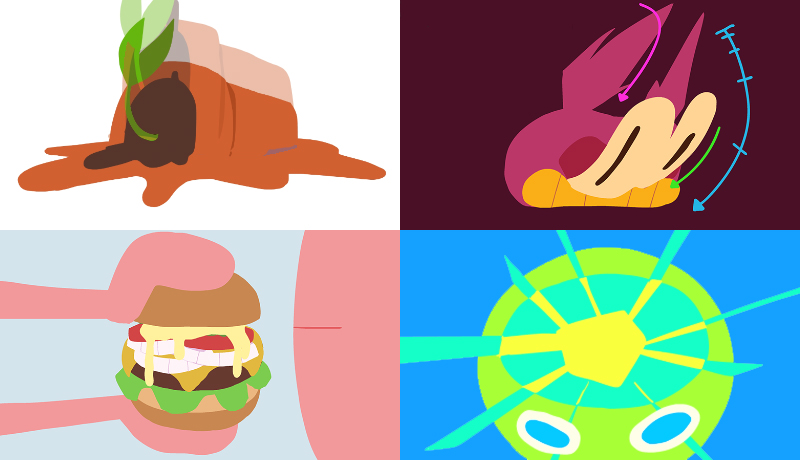 Discover the much-beloved animation direction style of Seoro Oh
By examining the process behind Seoro Oh's ever-changing animation through non-edited samples, you can learn how to apply them to your own production process.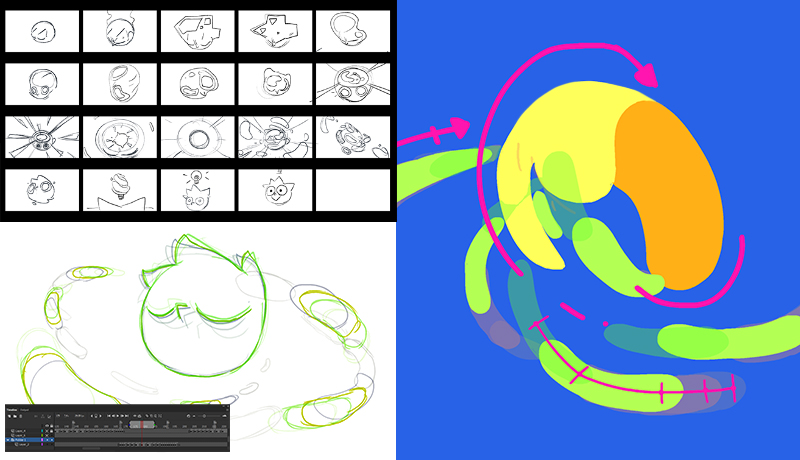 Class Details
You'll Learn
Building up a foundation in animation with the Frame by Frame technique

Starting with the 12 basic principles of animation, we will go over how weight, gravity, rhythm, timing, and more work in animation. You will also learn the characteristics, benefits, and techniques of digitalization used during traditional animation production methods.

Understanding and utilizing the frame for 2D animation

Explore different frame techniques used in standard 24 fps animation: full-frame, 2s-, 3s-, limited animation, and more. Based on this knowledge, you can discover the frame technique suitable for the movement you'd like to deliver.

Types of animation that help convey movement

We will explore and analyze the movements of an object with different traits: speed, weight, textures, states of matter, impact, and destruction.
Mastering morphing animations that move against their natural properties

Learn the sequence and methods used to transform one object into another using the "morphing" technique, commonly found in well-made 2D animation.

Practicing expression techniques frequently used in animation

Go over the planning and production process of 2D animation through practical examples using four classic animation techniques: emotional shifts, visualizations, exaggeration, and timing.

Analyzing good and bad examples of natural movement

We will examine the standards of good and bad movements in animation; listing common mistakes and how to fix them. This checklist will provide insights into natural movement in animation.
01. Orientation
Introducing the instructor and the class
Why Frame-by-Frame animation?
Introducing the software and lecture
The Curriculum overview
SECTION 02. Getting started with 2D animation
02. Becoming an "Animator"
The virtues of an animator: to observe and characterize
Observation point 1 – time(timing)
Observation point 2 – gravity and force
Observation point 3 – simplification
03. The 12 principles of animation
What are the 12 principles of animation?
Understanding the 12 principles of animation
Focusing on the principles of motion
04. Different types of "Frames"
Understanding "Frames" in video content
Full animation
Limited animation
Combining full and limited animation
05. Getting started with digital drawing
Starting digital drawing with Adobe Animate
Demonstrating the Pose-to-Pose animation process
What is cel animation?
Demonstrating the addition of extra movements
Breakdown
Overshoot
Demonstrating frequently made mistakes in digital drawing (precautions) and how to fix them
How to analyze examples
SECTION 03. Analyzing 2D animation
06. Speed and weight
Expressing speed and weight
Expressing speed (using "smear")
Adding weight to motion

+ 11 sample files
07. Flexibility and stiffness
Indicating flexibility and bounciness
Indicating stiffness

+ 13 sample files
08. Animating liquid and gas
Animating water
Animating thick liquids
Animating smoke and dust

+ 17 sample files
09. Animating hit impact effects and destruction
Indicating destruction
Indicating hit impact
Animating the destruction and explosion of an object

+ 13 sample files
10. Dealing with characters
Reviewing the 12 principles of animation through simple movements
Understanding the use of timing and rhythm through its application in Pose-to-Pose animation
Applying speed, weight, flexibility, and stiffness to a character

+ 6 sample files
SECTION 04. Morphing: basics
11. The first steps to morphing animations
Morphing shapes in the same position
Morphing shapes as they change positions
Morphing from one object to another

+ 12 sample files
12. Morphing: mix
Mixing 2 shapes
Scrambling 2 objects

+ 6 sample files
13. Morphing: elements of nature
Morphing shapes with fire
Morphing shapes with lightning
Morphing shapes with water

+ 16 sample files
14. Morphing: characters
How do you morph characters?
Morphing from living to non-living things
Morphing from non-living to living things
Morphing from living things to other living things

+ 6 sample files
15. Morphing: robot transformation
What are robotic movements?
Transforming a truck into a robot Simple & dynamic movements

+ 4 sample files
SECTION 05. 2D animation practical lesson
16. Introducing Adobe Animate CC
Overview of Adobe Animate CC
Drawing on Adobe Animate CC – fills and strokes
Timeline and Keyframe
Shape Tweening
Symbol and Classic Tweening
17. Consecutive morphing
Morphing an object into a series of things with different properties
Ideation and planning in animation
Using a thumbnail storyboard and animatic to test timing
Design: key image
From rough sketch to coloring
Motion analysis
18. Changing emotions
Animating consecutively changing emotions: happy, angry, sad, and surprised
Mapping out an animation within a given theme and time
Pre-production process (thumbnail, animatics, design)
From rough sketch to coloring
Motion analysis
19. Making a burger
Creating animation using various (multiple) objects
Pre-production (thumbnail, animatics, design)
From rough sketch to coloring
Keeping a set running time
Motion analysis
20. Inspiration
Creating animation with an abstract theme
Pre-Production process (thumbnail, animatics, design)
From rough sketch to coloring
Motion analysis
Outro
Interview with
Animation Director, Seoro Oh


Question.01
How does the future look like for 2D animation?


Globally, we're seeing an increased need and value for 2D animation in various industries: from commercials, music videos, and more. Especially since traditional animation techniques are no longer limited to 2D animation and have expanded into other fields, including 3D animation. Instead of learning 2D animation from a technical side, understanding and practicing the basics of traditional animation techniques is considerably more beneficial in becoming a better animation director.
Question.02
What are your strengths
as an animation director?


My strength is in squash, versatility, smooth transitions, and a good sense of timing. As part of my process, I constantly research different ways to capture attention and entertain others with motions. To do so, you have to observe every motion around you, dissect it into frames, and recognize how each frame connects to another.
Question.03
What are the primary take-away
from this class?


This class will include everything required to animate various motions using frame-by-frame animation techniques, from theories to personal tips. You will be able to animate anything using traditional animation after obtaining a basic understanding of motion (speed, weight, and more) and grasping standards for improving motion analysis.
Question.04
Who should take this class?


For beginners in 2D animation, this class provides knowledge and insights into traditional animation. For those with basic knowledge who still struggle, this class serves as a way to develop observation and motion analysis skills. Overall, these carefully curated class exercises will help you discover what's missing from your animation and how to improve it.
Required Programs
The instructor will use: Adobe Animate CC 2019

* You may use other software with animation production features such as TVPaint, Toon Boom Harmony, CLIP STUDIO, Procreate, etc.
*Software and other materials are not provided as a part of the class.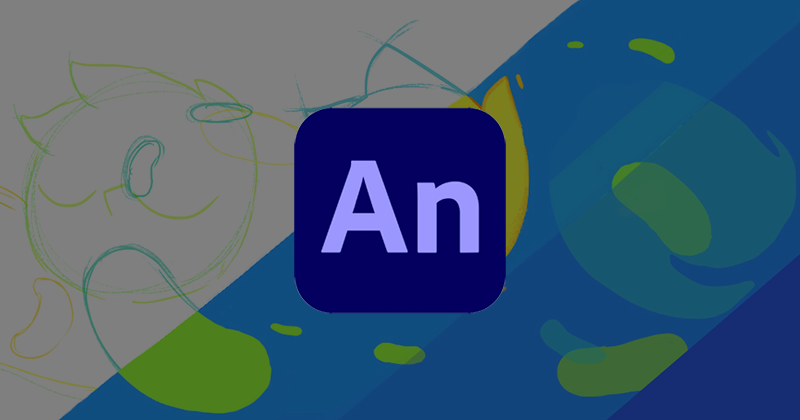 [IMPORTANT NOTICE]

*Please note that the information on this page is subject to change without prior notice.
*Would you like to learn more about our refund policy? Please check here.
*Please check our FAQ for Copyright and Proprietary Rights, User-Generated Content, Security, and Violation information.