BeautyCreator,PONY_포니 Details
Class Intro
Beauty Creator, PONY
"Truly understanding your skin tone, texture,
and the shape of your eyes & face
is what really makes applying makeup easier.
I'll breakdown every step of the process
so you can master makeup that's perfect for you."
For the first time ever, we're bringing you
an online class from PONY. A beauty YouTuber
with over 5.94 million subscribers!
Do you feel like you experience
a "makeup fail" even when you're following
a tutorial and using all the same products?

It's not just a matter of using the right hand technique.
Korea's Top 50-rated Global Beauty Creator
and YouTuber PONY from PONY Syndrome,
is ready to guide you through applying
the best makeup looks for you.
Learn how to do makeup that perfectly
matches your face without having to pay
for expensive 1:1 consultations.
You'll also get a breakdown of PONY's
secret tips for K-pop Idol makeup.

This class covers the fundamentals
and offers helpful makeup skills for any occasion
—all in an easy and fun-to-learn way!

Content
Length:13 videos
Difficulty: Beginner
Unlimited views

Video Details
Audio: Korean
Subtitles: English

Perks
List of all the products
used throughout the class
Class Recommendation

Who Should Take This Class?
Beginners to makeup
& Late starters to makeup
Those who want to change up
or diversify their makeup style
Makeup lovers who want to learn
all of PONY's beauty, skincare,
and Korean Idol makeup tips
PONY
Beauty Creator

Hi everyone, this is PONY!
I'm known for my makeup & beauty
YouTube channel, "PONY syndrome."

I started my blog to help others find
the best way to express themselves with makeup.
Thanks to the love & support I received for my channel,
I was able to go on and publish books about makeup,
and continue sharing makeup tips on YouTube
to people around the world.

One thing's for sure, makeup is all about technique!
Even if you use the same products as someone else,
the results change based on how you apply it.
You can get even better results
by trying out diverse colors
that go beyond a product's typical use.

During this class, I'll be sharing all the most helpful
beauty techniques I've learned
throughout my experience.

I hope this class can help many of you
who still feel awkward
when it comes to applying makeup.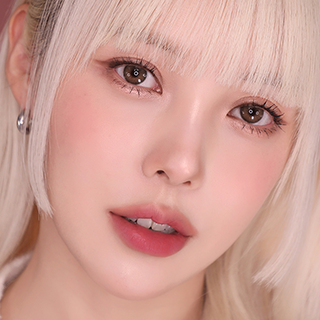 Beauty Creator,
PONY
[Current]
Beauty Creator for YouTube Channel PONY Syndrome

[Former]
Makeup Artist for CL & JEON SOMI
Recognizable
Projects & Awards
[Former]
Ranked Korea's Top 50 Beauty Youtuber
Makeup Director at L'oreal Paris

[Books]
PONY's Style Makeup Book - 2014
PONY's Celeb Makeup Book - 2012
PONY's Special Makeup Book - 2011
PONY's Secret Makeup Book - 2010

[Awards]
Korea Youth Hope Awards 2022 - Influencer Category Winner
Premium Brand Index 2020 - #1 in the Beauty Content Category
Forbes 2017 - Asia's 30 Most Influential People under 30 in the Arts Category
Brand of the Year Award 2017 - Beauty Creator of the Year


instagram
Find Your Perfect Makeup Look
There's no better way to change up your look than makeup. Find out which makeup suits you, how to smooth out your skin, and accentuate your best features for a flawless finish. When you're done you'll be able to apply any makeup style in a way that fits you.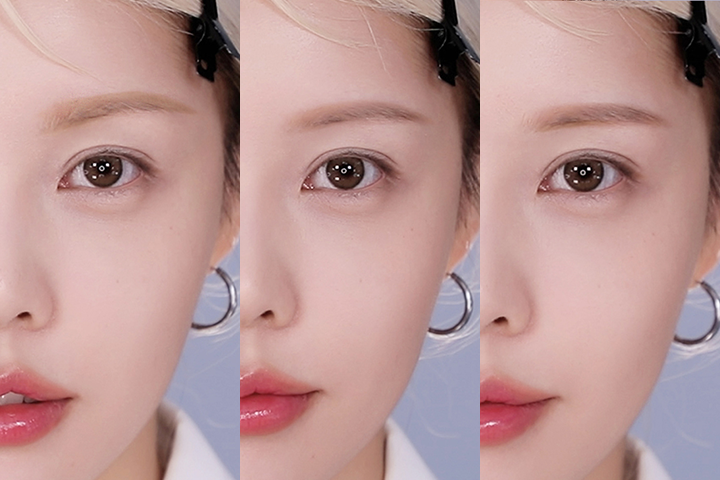 A Detailed Guide to Every Part
of the Makeup Process
New to makeup? No worries! We're going to make things easy with detailed insights for every part of the process: from skincare to base makeup, contouring, eye makeup, lip makeup, blush, and more.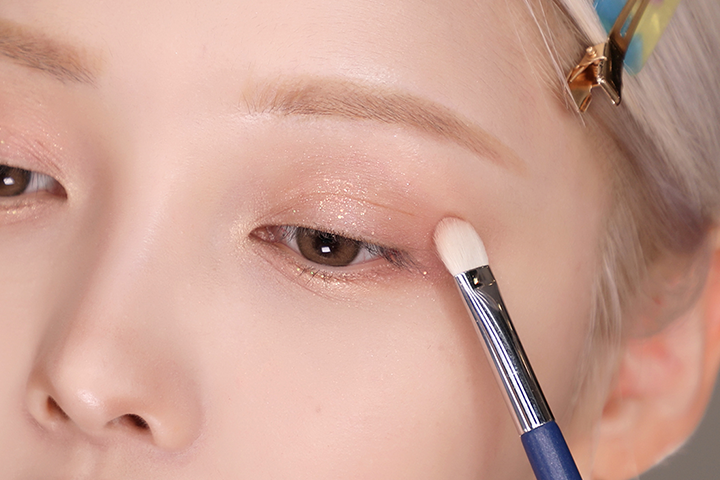 Natural Everyday Makeup
& K-pop Idol Makeup Techniques
Get an inside look at achieving that everyday natural makeup look—perfect for students and office workers! I'll also give you an extra special look at applying K-Idol makeup for those days when you want to go all out.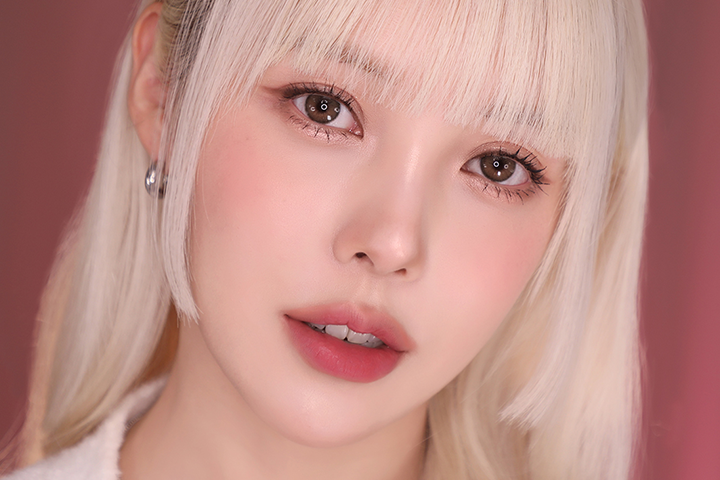 Class Details
You'll Learn
Tips for Flawless
Base Makeup

We will take a closer look at color correction, base makeup, and foundation to better understand each product and learn how to find the best products for you. We will cover every detail of executing base makeup for a natural, healthy skin tone.

Complement Facial Features
& Get Your Desired Look

Learn how to utilize the peaks and valleys of your face. I'll show you the key points necessary for complementing the strengths and weaknesses of your face to create a more natural, defined look.

Find the Best Makeup
for Your Eye Shape

Find the best makeup for your eyes and learn how to achieve a more intense look. We will cover everything from how eyebrows control the overall mood of your face to eye shadow tips that are perfect for any skin type and situation. Plus, eyeliner skills for beginners, and adding false lashes for that perfect finish.
Insights for Color Combinations
& Proportions

Get to know PONY's unstoppable eye + blush + lip color combo technique. Even if you're a beginner, you can create a complete, natural look by learning to use the right amount of each product.

PONY's Exclusive Step-By-Step
Makeup Practice Techniques

PONY shares real-world insights she has acquired from years of experience. This includes using skincare for perfect base makeup and makeup correction so your makeup stays on flawlessly all day.

Achieve an Easily Stunning
Idol Makeup Look

There's a distinct process behind getting that stunning idol makeup look. PONY shares essential tips and techniques she acquired from her time as an idol makeup artist. You will also learn how to apply a stunning idol makeup look that suits your face.
*These are sample images for better understanding.
Unlimited Access
Best Price
Buy now, get unlimited access.
(자동 구성) 가격이 인상됩니다.
This special offer ends soon.
Buy now and save!
01. Base Makeup
How to apply color correcting makeup
Understand & select base makeup products
How to apply cushion foundations
How to apply liquid foundations
02. Choosing & Applying the Right Concealer
Choose the right type of concealer for your skin
How to apply cream/liquid/stick type concealer
How to apply each type of concealer
SECTION 02. Find the Best Makeup for Your Face
03. Eyebrow Makeup
Understand the eyebrow structure
How to create straight/soft arch/steep arch eyebrows
TIP. Find the best eyebrows for each makeup look
04. Contouring Based on Face Shapes
Color/product selection for face line and facial features
How to contour long/square/round face and double chin
Define facial features (Nose/lip)
05. How to Apply Eye Shadows
Get ready (Powder/primer)
Better shadow texture for each area/eye shape
Recommended brush types
Eyeshadow applying basics
How to apply stick/powder-type eye shadows
Pearl shadow tips by particle size
TIP. Maximize the color power of your eyeshadow
06. How to Apply Eyeliner
How to select a product for your eye type & needs(Shadow/pencil/gel/liquid)
How to apply eyeliner to the three sections of your eyes
TIP. Find out how to use under-eye eyeliner to make your eyes pop
07. Guide to Fake Eyelashes
Fake eyelash types and selection
Materials for individual/strip/heavy fake eyelashes
Prep and adherence techniques for each type
Length and angle tips for the desired look
TIP. Fire eyelash curling & mascara tips for a perfect finish
08. Blush Insights
How to choose a blush texture that matches your base makeup
How to apply powder-type blusher
Brush recommendations
How to apply stick/liquid type blusher
09. Applying Lip Colors
How to choose the best lip color
Match your skin brightness (light/neutral/dark)
SECTION 03. PONY's Insights
10. Skincare Insights
Balance your skin oil & moisture levels
How to apply skincare products
Intro to skincare application by product
How to manage dead skin by skin type
How to choose the right sunscreen
11. Makeup Correction Insights
Makeup correction with powder
Makeup correction without powder
SECTION 04. PONY's Makeup Tutorial
12. Makeup Tutorial for Beginners
Daily makeup insights for students & office workers
13. K-Pop Idol Makeup Tutorial
Which points to highlight for Idol makeup
How to easily apply Idol makeup
Interview with
Beauty Creator, PONY

Question.01
What are the key points
of this class?


You can create different makeup looks with the products you already have—it's all about how you implement it! I want to show you how to get any makeup look you desire by understanding how to use each product and executing different styles. During this class, I'll be sharing some of my secret tips for the first time: not only for everyday makeup but also for stunning K-Idol makeup.
Question.02
What inspired you to create
in this class?


I always hear how it often feels like applying makeup never gets easier or how it feels awkward on your face, even with some of the products I've introduced. That often happens because of differences in face shape, eyes, and unbalanced color proportions that lead to heavier makeup. I want to show you how to apply just the right amount of color and color combinations. This will help you always achieve a makeup look that works for you.
Question.03
What do you think students
will gain from this class?


Even if you copy someone else's makeup routine, it often feels awkward or like "too much" because you don't know your own face. Makeup should be worn differently depending on eye shape, face shape, eyebrows, and skin tones, so it is very important to understand your own features. You can learn how to apply makeup that suits the complexities of your face. Find out how to handle the parts you want to emphasize and parts you want to hide: I give you an in-depth look at how to work on different facial features from face shape to base, eyes, cheekbone, and lip makeup.
[IMPORTANT NOTICE]

*Please note that the information on this page is subject to change without prior notice.
*Would you like to learn more about our refund policy? Please check here.
*Please check our FAQ for Copyright and Proprietary Rights, User-Generated Content, Security, and Violation information.