[FreeCourse]Illustrator,SungmooHeo_허성무 Details
Class Intro
Illustrator, Sungmoo Heo



Still unable to grasp how to draw the human body?

The more of a beginner you are,
the more you require a systematic curriculum that
points out only the practical core knowledge.

Sounds intimidating? Don't worry.
I will be your personal guide to drawing
the human body for natural expressions and poses.
Starting with human anatomy,
we will be composing a stylish character
with the basic theory of angles and clothes.
Expert Illustrator
Sungmoo Heo's Profile & Portfolio

Sungmoo Heo
Illustrator

Hello, this is Illustrator Sungmoo Heo.
I have been active as an artwork creator on social media
as well as an instructor with years of
experience at 'Arteum Academy',
which specializes in Game Concept Art.

My main goal in the drawing is to constantly
challenge myself, learn, and improve in other styles of artwork
whilst focusing on exploring illustration with
line art and character-based drawings.

I decided to launch online lectures to share
the expertise I have gained through
my experiences of being a freelancer and off-line instructor,
and to support the common concerns of students.

From the worries, being impatient,
and the limitations of drawing alone to
managing emotions and mindsets,
I hope we can solve them together through my lectures.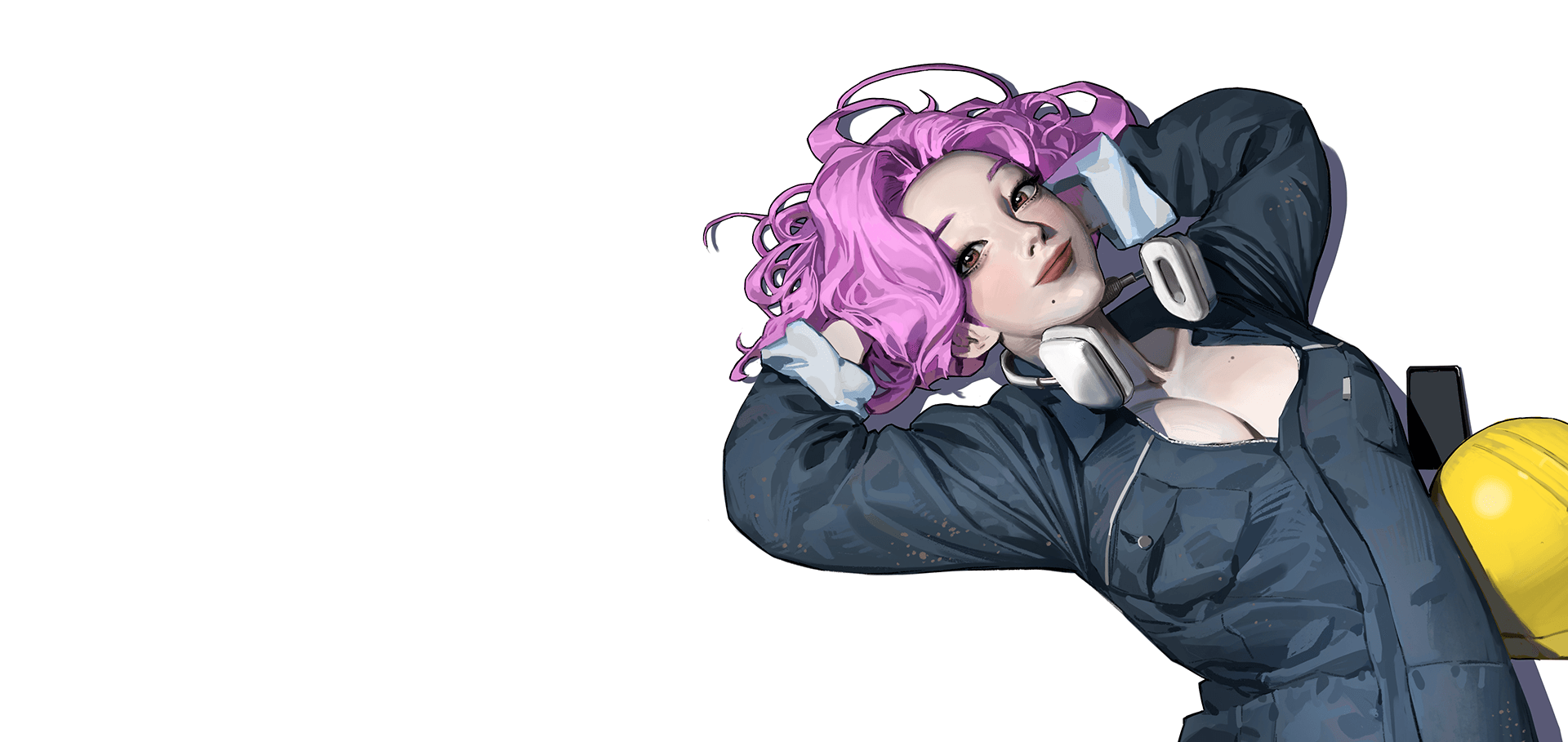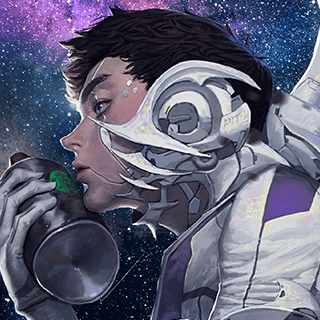 Illustrator,
Sungmoo Heo
[Current]
Freelance Illustrator & Instructor at Arteum Academy
Recognizable
Projects & Awards
[Former]
Writer of "Girls Drawing", a book dedicated to creating character illustrations
Artist of Kakaopage Webtoon "The Live"
Cover illustrator of a Web novel, "Legend of Cryptids"


Instagram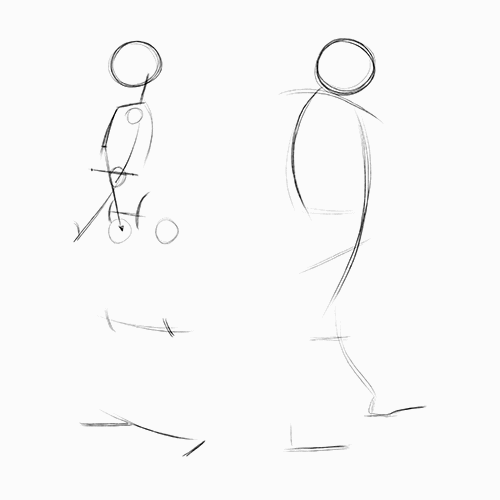 Usage of Lines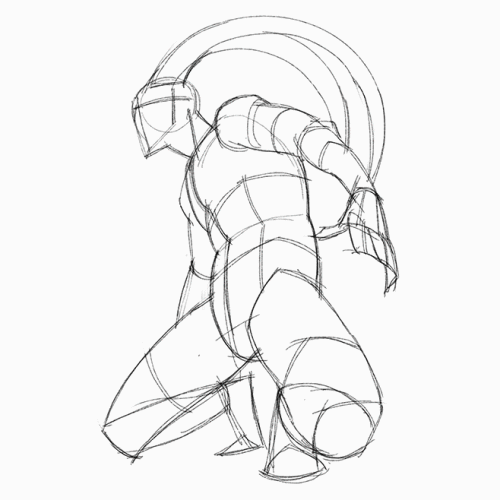 Three-Dimensional Drawing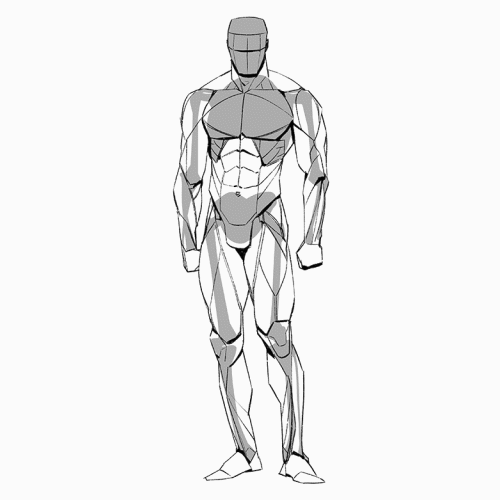 Understanding of Proportions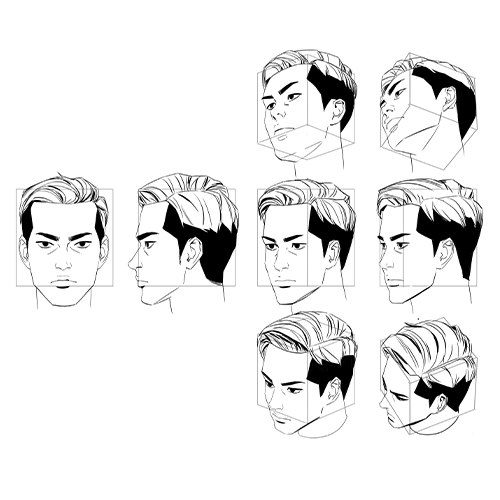 Face Expression by Angle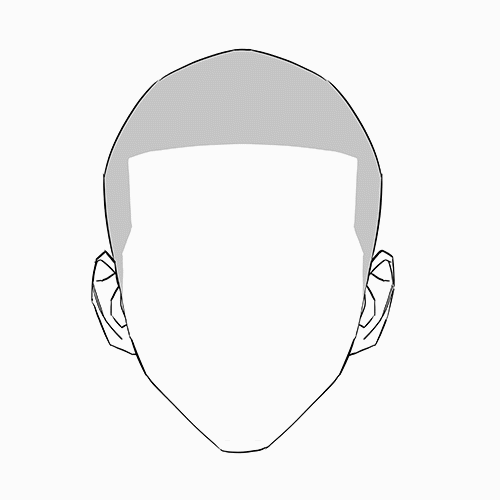 Hairstyling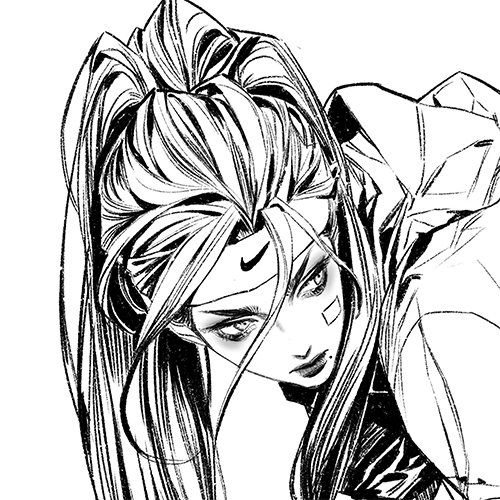 Attractive Face (Visage)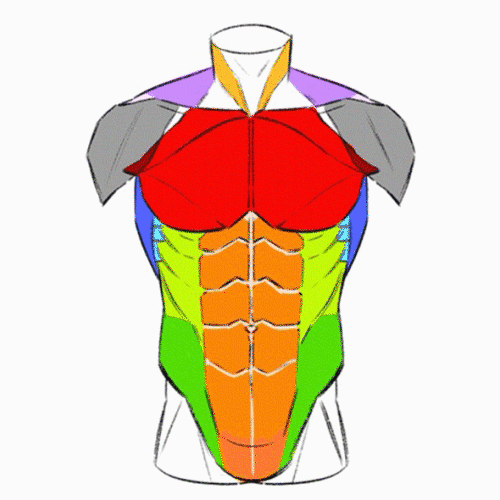 Practical Art Anatomy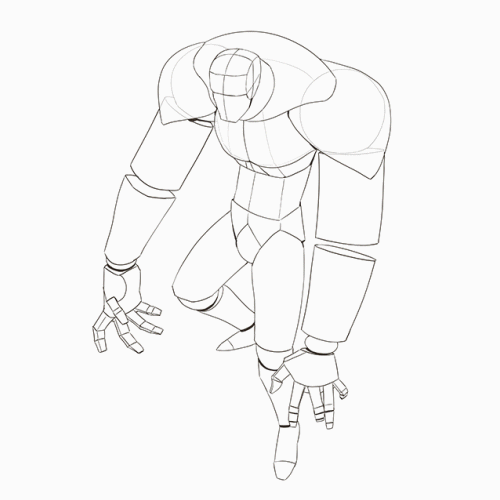 Body Shape Language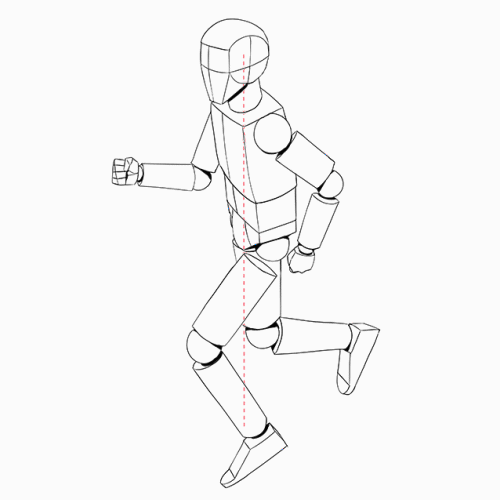 Principle of Poses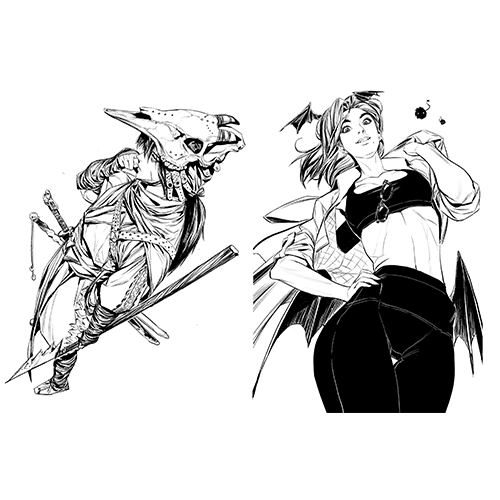 Characters from Various Angles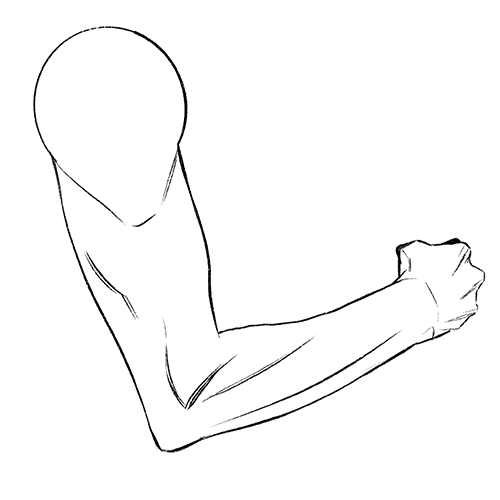 Natural Folds in Clothes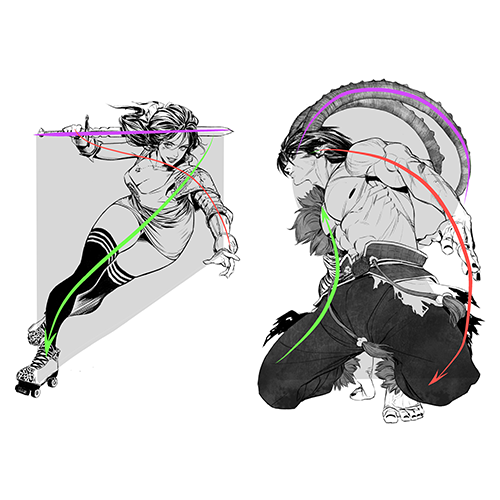 Creating Characters
* This image is an example image for better understanding.
How to Express
the Human Body in Detail
Based on the characteristics of each part of the human body, such as the eyes, mouth, neck, shoulders, hands, legs, and shoes, and my tips in body figure drawing, I will demonstrate how to express the human body from various angles in detail.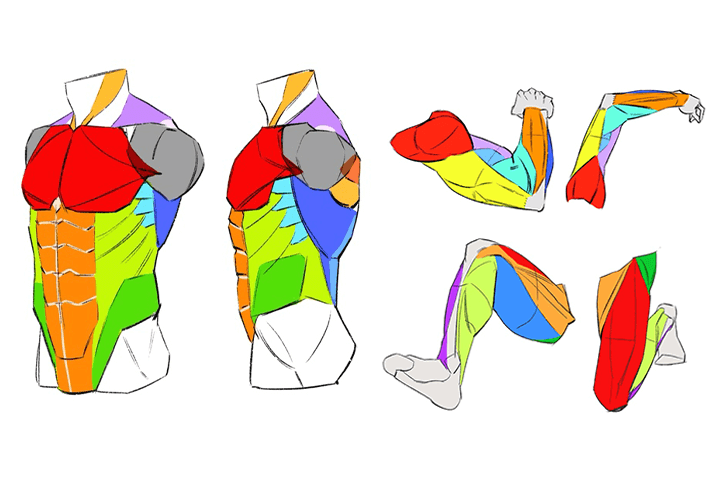 It's Not Challenging
to Draw Dynamic Poses
Improve your drawing skills to draw the poses you want! You can learn the basics of poses, as well as learn how to direct various poses through demonstrations by our staff.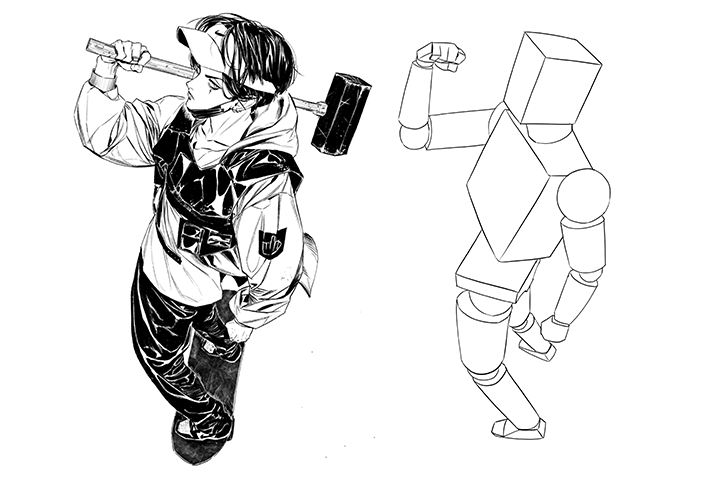 Complete Stylish and Trendy
Characters
Based on the theory you learned earlier, complete two types of male and female characters through step-by-step processes such as concept design, thumbnail, and refinement.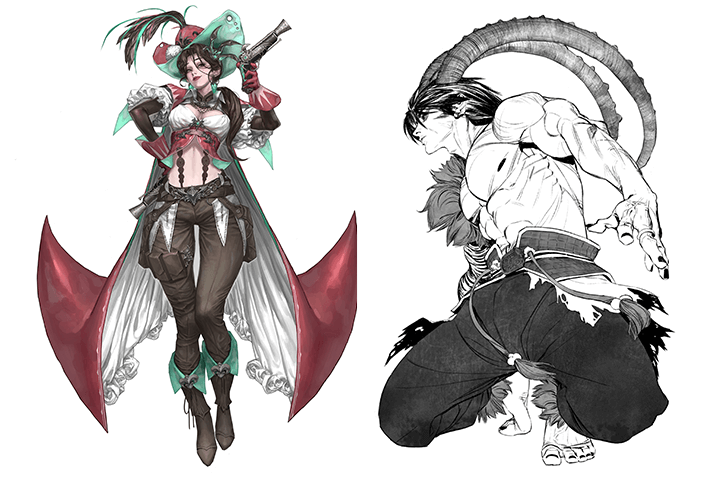 Class Details
You'll Learn


The Three-Dimensional Effect That Breathes Life into a Drawing

Learn the importance and reason why three-dimensional expression is challenging, and study the principle and application of three-dimensional effect through shortening / interpreting / observation training to improve the three-dimensional effect.

Learn how to differentiate between a good and a bad line, and improve your stroke skills by understanding and using a wide range of lines, such as how to handle lines according to the change of the hand axis.

Eye-Catching Character Styling

We can grasp attractive face angles and eye-catching styles through analysis of various characters in popular animations.
Shape Language and Deformation

You can learn about various body types, such as skinny / muscular / muscular yet fleshy body types, based on the foundational skills of designing characters utilizing the three key components: the skeleton, muscle, and flesh.

Fundamentals of Pose and Analysis of Various Poses

You can learn approaches to complex poses such as sitting poses, running poses, and weapon-wielding poses through the theoretical application of the fundamentals of poses.

Stylish Character Creation

Complete your own male and female characters based on character illustration composition (creation, production) that can catch the viewers' eyes.
Interview
with Illustrator Sungmoo Heo


Question.01
What Are the Strengths and Differences of Your Course from Others?


I am going to share my secrets and analytical approaches to drawing a character by applying various angles/poses/body shapes and expressing them three-dimensionally. In addition, I will talk about the difficulties often encountered as an artist, and help students develop the power to actively observe through the process of interpretation and demonstration of references.
Question.02
Who Would You Recommend
the Course To?


This will be a good course for beginners who want to draw characters that are applicable in webtoons/games/animations or intermediate users who want to create colorful/diverse characters with three-dimensional and dynamic poses, to broaden the limits of their human body drawings.
Question.03
What Do You Think Are the Most
Crucial Attitude And Competencies
for an Artist?


I believe a 'healthy mindset' is crucial. The conditions for learning the technical aspects of graphics have improved more than in the past; nevertheless, there will be challenges while studying. The challenges can only be gradually resolved when supported by willpower, critical thinking to solve one's problems, and the mental ability to execute them consistently.
Required Programs
This course is conducted with Clip Studio Paint; please purchase and install the program's latest version for an optimized learning experience.

*These programs and/or materials will not be provided with the course.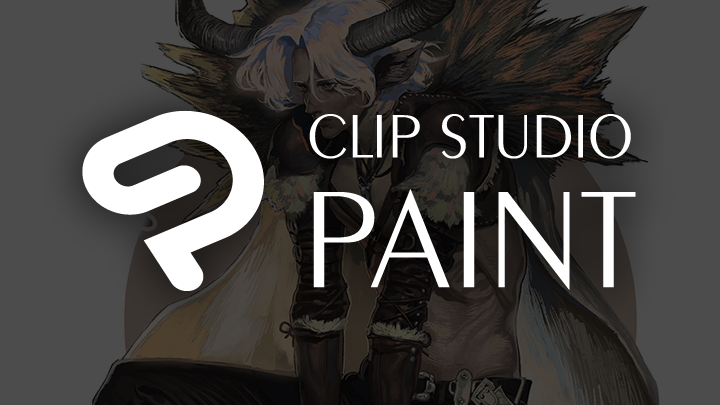 Recommended Class
Like this class?
Then check these out!


[IMPORTANT NOTICE]

*Please note that the information on this page is subject to change without prior notice.
*Would you like to learn more about our refund policy? Please check here.
*Please check our FAQ for Copyright and Proprietary Rights, User-Generated Content, Security, and Violation information.