[FreeCourse][Shortform]2DAnimator,JulienCortey Details
Discover the animation pipeline
and storyboarding process utilized
in Japanese Animation Studios.

This class will teach you about
Key Animation, the fundamental element
of the animation process.
Learn how to overcome the fear
of the blank page and create
dynamic movements, animate hair & clothing,
and master timing with helpful tips.

By the end of this class,
you'll be able to clean up your animation,
create FX scenes, and establish
a solid foundation of the Key Animation
process using TVPaint.

Expert 2D Animator
Julien Cortey's Profile & Portfolio
Why Take this Class?

This class is a must-take for anyone
interested in creating captivating animations
through key animation.

You'll learn essential skills such as
animation basics, the Japanese animation pipeline,
storyboarding, character sketching, and anatomy.
With these extra special tips and tricks,
you'll be able to create unique animations.

Whether you're a beginner
or an experienced animator
looking to improve your skills,
this class has something for everyone.

Animation Basics & Template

Enhance Your Storyboarding
Applying Animation Basics

Working with Simple Shapes
Using Shadow & Light Effectively

Indications for the Inbetween Department
Julien Cortey
2D Animator

Hi, I'm Julien Cortey, a French 2D animator
with extensive experience in the industry.
I work full-time at Fost Studio Paris
and also take on freelance jobs from time to time.

My fascination for Japanese-style animation
started at a young age and led me to study
at Ecole Georges Méliès.
I've worked with studios such as,
Pierrot, Toei, Madhouse, and more.

My class will guide you through Japanese animation
using the insights I have gathered over the years,
from storyboarding to essential techniques
and detailed clean-up. We'll also cover
how to give proper indications
for the in-between department using
the workflow commonly used
in the Japanese animation industry.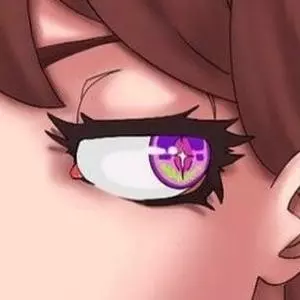 2D Animator,
Julien Cortey
[Current]
Full time Animator at Fost Studio

[Previous]
Freelance Animator
Key Animator at Toei, Madhouse, Pierrot, Titmouse, etc

Recognizable
Projects & Awards
[Key Animation]
One Piece
My Hero Academia - Season 5
Boruto: Naruto Next Generations
Takt op.Destiny (TV)
AREA21 - Pogo


Instagram
Storyboarding & the Japanese
Animation Pipeline
We will start by developing your understanding of the Japanese Animation Pipeline. Once you discover how the pipeline works, I'll guide you through all aspects of the storyboarding process they use in Japanese Animation Studios. I have prepared a complete storyboard for this class, and I will guide you through every step of bringing animation to life, starting from a Storyboard.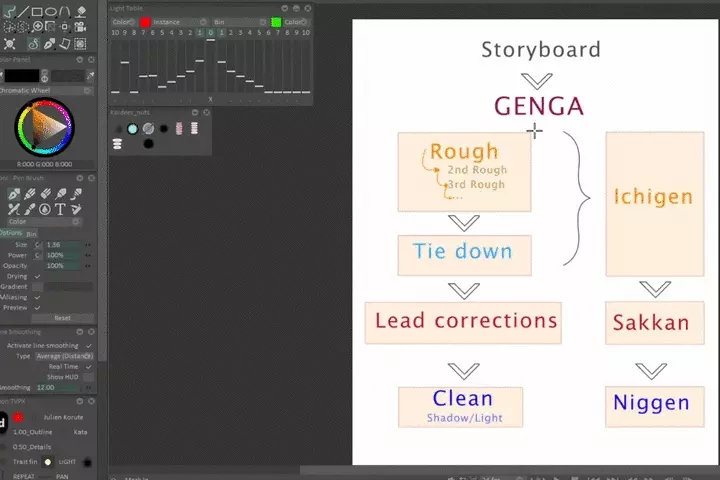 Key Animation and Timing
Build a strong foundation in Key Animation, the backbone of the animation process. I will guide you through overcoming the fear of the blank page and creating your first rough animation, also known as "Ichigen" in Japanese animation. We will then move on to the second rough, called "Nigen." Throughout this process, I will share numerous tips on creating dynamic movements, animating hair and clothing, and mastering timing.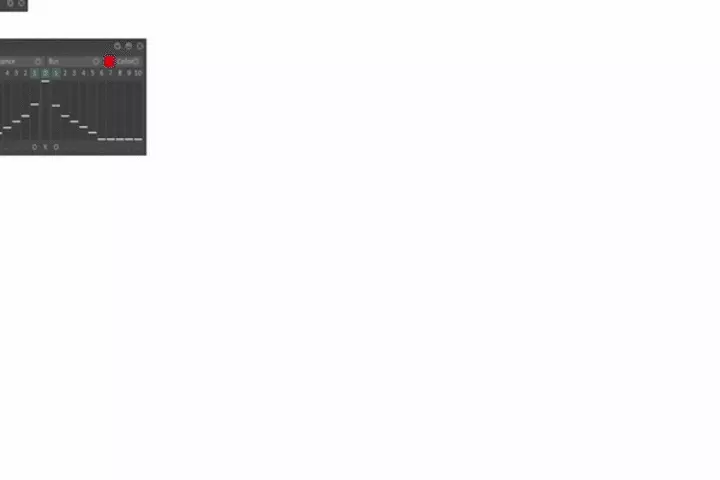 Clean-up, Shadow, Light, and FX
In the latter part of the curriculum, we will focus on the cleaning process of the animation phase. Although the clean-up process can be tedious, it's a crucial step, just like Ichigen and Nigen are in Japanese animation. To make this phase as fun as possible, I have added a few great tips and put the Shadow and Light chapter toward the end of the curriculum. I have also incorporated a short FX scene so students can learn how FX are created in a nutshell.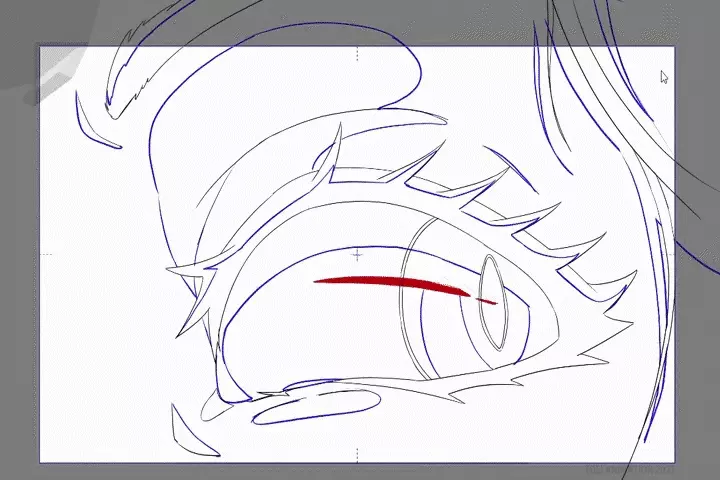 Class Details
You'll Learn
Basic Animation & Storyboard

Learn the basics of animation and gain an understanding of the Japanese Animation Pipeline and Storyboard before we apply them to our animation in the later chapters.

Here, you won't need to worry about how the drawing looks but will need to focus on the shots for the animations and follow the storyboard. This phase includes a bunch of tips regarding the rough sketching process.

2nd Rough: Ichigen+Sakkan

What matters in this phase of the class is the character's body sketch, anatomy, and dynamic movement. I'll share tips and tricks for applying basic anatomy skills to your animation.
During the clean-up phase, I will provide insights into the process of lining work. You will learn to create accurate lines that closely match the character's appearance.

For the FX part, we will cover how to incorporate FX and work with shadows and light. Finally, we will wrap up the project so that the in-between department can take over and complete the animation pipeline.

Wrapping Up for the Inbetween Department

To finalize the Genga process and follow the Japanese animation production pipeline, students will learn how to effectively communicate with Inbetween Animators by providing clear instructions and indications on keyframes.
Interview with
Expert 2D Animator
Julien Cortey


Question.01
Is there a specific reason why you chose this specific topic/themes?


I have worked on many different types of animation, from Western style to Japanese anime. These experiences have given me a broad understanding of the animation industry as a whole. Among the different animation styles, I chose to teach the Japanese animation pipeline and use my own anime animation as an educational tool because I believe it is not well-known enough to the public. Many people watch anime but are not aware of the effort and techniques that go on behind the scenes. That's why in my class, I focus primarily on the main animation process, sharing tips and techniques for each step. I believe that showcasing the entire process of Japanese animation, from storyboarding to FX incorporation, sets my class apart from others.
Question.02
Could you please share how you started your journey in the industry?


I grew up watching TV animations from around the globe and they have always fascinated me. So at 14, I decided to pursue it as a career, which led me to start an internship in France. There I was lucky to have a screenwriter as my teacher, and although it was only a two-week experience, it filled me with joy and inspired me to continue pursuing animation. I enrolled as an Animation student at Ecole Georges Méliès for 5 years. After graduating, I worked alongside a friend to create and upload anime-style animations to YouTube for fun. I've been fortunate to receive calls from big-name companies like Apple and Toei. I feel lucky to have found my passion at a young age and to have had the right people around me throughout my journey.
Question.03
Please share your thoughts on the industry's job market and what you see in the industry's future.


The Japanese animation industry has grown significantly due to globalization. Now, anime-style animations are no longer limited to Japanese artists, and more diverse artists are joining the industry. Technological advancements in animation software, real-time rendering, and VR have also reduced manual labor, increased efficiency, and opened up new possibilities for people from different backgrounds to join. This has brought about great potential in the animation industry, particularly for Japanese anime.
Required Programs
This course will use TVPaint 11.
Please purchase and install the latest versions of the programs for an optimized lecture experience.

*These programs and/or materials will not be provided with the lecture.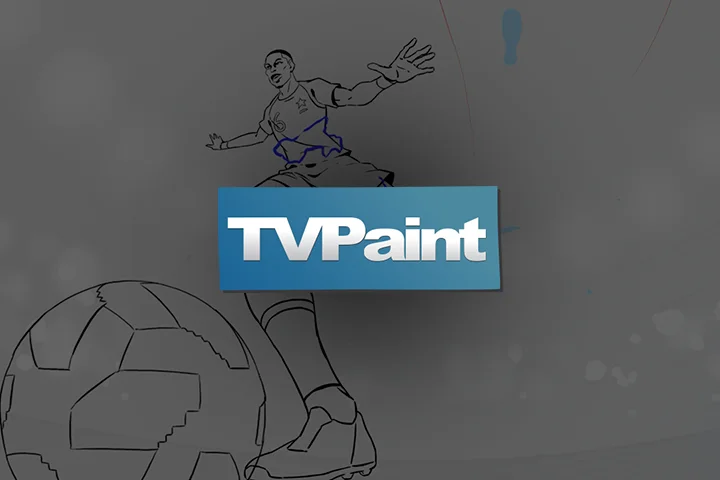 Recommended Class
Like this class?
Then check these out!
[IMPORTANT NOTICE]

*Please note that the information on this page is subject to change without prior notice.
*Would you like to learn more about our refund policy? Please check here.
*Please check our FAQ for Copyright and Proprietary Rights, User-Generated Content, Security, and Violation information.